For most companies, adopting a mobile website design that is content-heavy is difficult to digest. They have just one question hovering in their minds "How can you even view loads of valuable content on such a small screen?"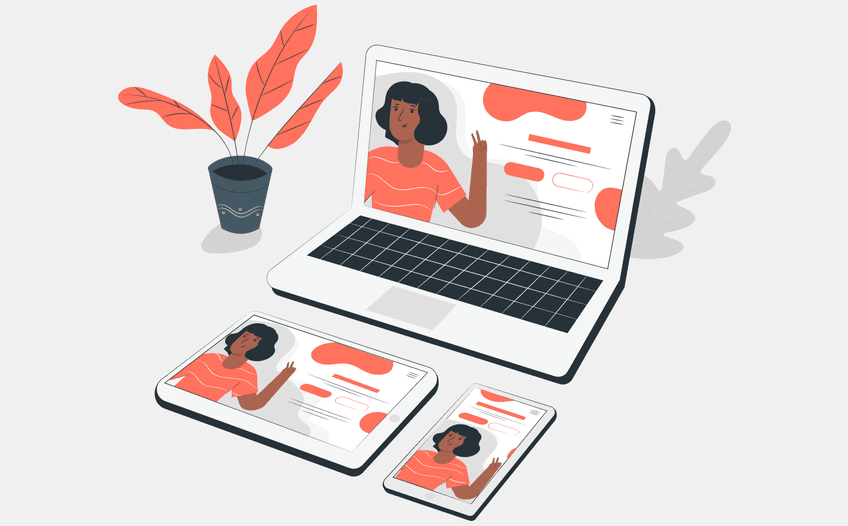 Many of them drop this whole idea while some actually take up the challenge to let users squint, zoom, pinch, and scroll all their way to surf their website.
It is not always about the websites, but also about where users are actually viewing the website. As an example, an image gallery surely fails to impress when users view it on smartphones, but that is exactly not the case with desktops, laptops, or tablets.
So how do you measure the success of a mobile website? What are the basic strategies to use in order to create a mobile website with clean user interface and rich user experience? Let us find out.
Reveal content progressively
Mobile screens appear much smaller when the websites are loaded with pool of information. Hence, users face a very common phenomenon of information overload where they get confused as to what content to see, what to digest, and where to go about.
This happens because of too many details presented at once. With this strategy in place, users are exposed to just a portion of full content. Then slowly and gradually content is revealed when users scrolls, taps, or swipes to access more.
Due to this, users can access the important content easily, and can easily view call to actions provided to them so that they can operate them with ease.
Ads should not be annoying
Ads poorly integrated within a mobile website, surely lead to a downfall of user experience. You have to be in users place to perceive how ads would affect you while surfing the website.
There should be very limited ads integrated on the mobile website such that it does not ruin the value of high quality content. Ads should not disturb when users are engaged in viewing the website content.
Carousels necessary for interactive viewing
Carousels are that elements of user interface, which display additional content when swiped by users horizontally. They act best when highlighting important content and image display.
Sticky navigation for rapid browsing
Navigation that remains fixed irrespective of whichever page viewing refers to sticky navigation. It is not only useful for rapid browsing, that becomes 22% faster, but also accessibility enhanced to a major extent. This is especially useful in case of smartphone users who surf the websites quickly.
UX with large touch
Users expect everything to see on mobile devices rather than accessing their desktops, laptops, or tablets. However, in reality they find it more annoying and difficult, as fingers are less precise on touchscreen mobile devices when compared to a mouse pointer.
Hence, a mobile site should contain large elements in terms of large font size, large call to actions, large images, etc. Typically, the size on smartphones should be minimum 40*40 pixels with a 10-pixel margin all around.
Optimize website content for mobile visibility
When it comes to mobile visibility, a simple design appears to be more effective than an aesthetic design. If a design has both qualities, then it is even more effective.
So, when creating a website, just check out its appearance on mobile. If content with useful information, communicated effectively to the users without any kind of distraction, then you have succeeded in your design.
UI should do all the work
It is a real pain in designing elements responsive to varied platforms, browsers, and screen sizes. For user interface elements such as sliders, radio buttons, dropdowns, and others, you need not to worry about having to style your own elements as you can draw it from the existing native ones.
These elements already come with a large touch facility and more importantly look awesome on any given device.
Landscape to portrait, and vice versa
Almost all devices are by default in either a landscape mode or a portrait mode. Websites should be responsive enough while switching between the two orientations. A fluid grid layout proves to be highly useful in making a transition when holding the phone in either of these modes.
What to conclude?
Visitors surf websites to get useful content as per their needs and even communicate with components present on the site. Hosting plays only half of the part wherein the other half part is played by an appropriate design.
When users visit a website to watch, listen, shop, browse, read, or learn – they expect the content to be digestible and accessible with ease on multiple platforms, browsers, or sizes.
Keep users in mind while optimizing the content in the design. This way you will gain their loyalty, money, and time.