With smartphones and apps revolutionizing the technological scenario, organizations have realized the changeover required in serving the customers.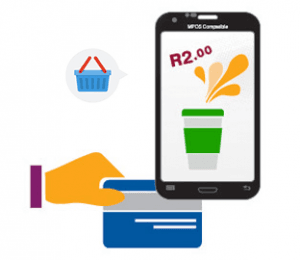 If we go by industry estimates, mobile point of sale applications or better known as mPOS apps are getting more popular. According to a study by Polaris Market Research, the global mobile point of sale terminals market is expected to reach 81.3 USD billion by the year 2026.
In fact, it has been a while wherein the retail sector has seen a rise in accepting mobile solutions. It all started from the debut of Apple iPad, promoted as a tool meant for both business and personal use.
With the arrival of iPad, there was an outburst of applications for printing, scanning, and other similar tasks. Due to this iPad suddenly became an impressive designing marvel for an absolute seamless point of sale experience.
Thereafter several other providers delivered solutions in order to leverage the Apple platform and related hardware for enabling mPOS attract businesses.
mPOS adoption went highly successful due to technical advancements in Bluetooth and Wi-Fi connectivity. Use of a wide range of hardware such as USB connectors, snap-in peripherals, card readers, scanners, printers, became more prominent in point of sale solutions.
Now you can see a wide range of such products from vendors like Motorola, MagTek, & Ingenico who have introduced solutions meant for Windows, Android, and iOS platforms. Smartphones and tablets possess various facets that make them ideal for the implementation of mPOS likewise:
Smartphones and tablets are more affordable compared to mPOS devices.

Platforms such as iPhone or iPad easily clubs with the peripherals of POS.

Smartphones and tablets are not just limited to transactions and payments, users can go beyond using broad functionalities such as loyalty features, customer histories, inventory related data, and more.

With inbuilt Wi-Fi location and GPS, there is a value addition provided to apps in geographically locating resources, inventory, and stores that are nearby.
In addition to the above, mPOS solutions also designed for emerging mobile technologies like authorization of EMV (Europay, MasterCard and Visa) cards, PIN, NFC, useful in options for mobile payment.
This means that mPOS modular systesms allow a processor and central display interlinked with significant value based peripherals.
The success of mPOS lies in with rich interaction experience with the customer leading to sales, satisfaction of the customer, and efficiency improvement.
Let us finally see the various advantages of mPOS technology over traditional point of sale system.Most customers prefer to walkout of the store if too long queues in shopping spree.
By using mPOS solutions, line-busting theory comes into play wherein the deploying agents can let people execute checkout while still in queue through mobile point of sale systems.
With mPOS technology, retailers can bring into place more points of transaction during peak hours of activity, bringing down sales losses and waiting time of the customers.
Sales agents can perform sales activity with the consumer anytime anywhere, even immediately right after the product selected at display area
As an example, a shopper shopping at a superstore need not to go to cashier for settling payments, instead he/she can simply hand over the credit card to sales agents who performs transaction within seconds, and the shopper gets what he/she wants standing right at the place of selecting product.
Most mobile point of sale platforms support service programs, loyalty sign up, and rich applications for giving benefit of purchased credits to loyal customers.
An awareness created in the form of sales agents bringing such consumers attention to special offers and discounts in exchange for customer inquiry or purchase.
In such a manner, members are given recognition for being a loyal patronage. This way, mPOS systems drive sales, boost participation, and let new members get attracted to sign up. Do you want to have a look at our mPOS application? Please visit our portfolio.
Conclusion
The mpos system is an innovation of conventional POS. This system uses devices, like mobiles, or tablets that function as cash registers, or wireless terminals. This system is beneficial for business continuation and grows customer loyalty.
It is easy to understand and simplifies the process of your business transactions.