Gone are the days of relying on strangers to ask for directions.
Thanks to smartphones and mobile applications like Google Maps, we now have locations and directions of any place right in our pockets.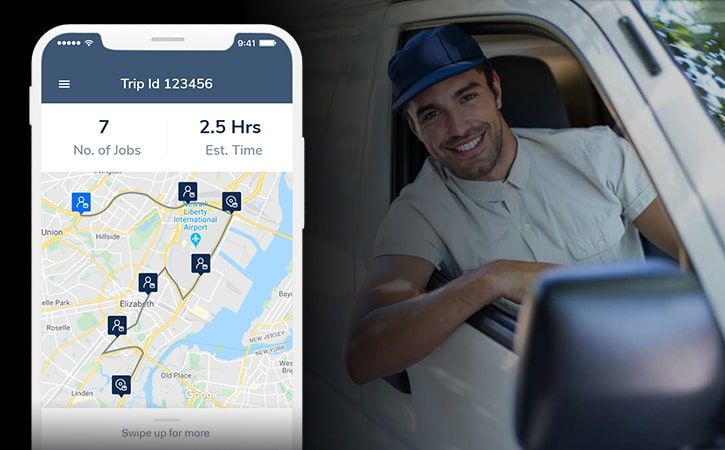 In fact, more than 54% of people aged between 18 to 29 use their smartphones for navigation.
This clearly proves that navigation and route planning are one of the most sought after features in mobile apps.
Now, of course, there are already many route planning and navigation apps available such as Apple Maps and Google Maps in the market.
But, in order to access its features, consumers still have to open that specific app to find the route to their destinations, which is frustrating for the end-users.
So, in order to tackle this problem, mobile app startups have started integrating the route planning feature right inside their own mobile apps.
However, many mobile app startups like Last Mile Delivery are adding route planning capability right in their mobile apps.
And today's post, we will be discussing the benefits of adding route planning, what kind of app startups can benefit from route planning software, and what are the most important features of an ideal route planning software.
With that being said, let's dive right in!
Top benefits of route planning
Route planning can offer significant value to both, companies as well as the end-users. Here are the top benefits of route planning.
Helps to identify the most cost-effective routes
Companies that do not utilize mobile applications for route planning need to allot a separate budget to keep track of field teams. But by using route planning, companies can easily eliminate those communication expenses.
Route planning software uses an advanced algorithm to suggest the best and most cost-effective route choices for mobile personnel.
Reduce mileage
Route optimization tools can help to reduce overall drive time on the road by minimizing the miles. And the fewer miles on the road results in significant cost saving by:
Decreasing fuel costs: Less miles on the road means less fuel consumption and hence, reducing overall expenses.
Reducing vehicle maintenance expenses: Fewer miles on the road will reduce the need for maintenance of vehicles. Vehicles can be used for more number of trips. In short, vehicles spend fewer hours experiencing maintenance and more hours in providing service.
Lowering accidents: Less time on the road means less contact with the traffic and accidents, thereby positively impacting a fleet's insurance premiums and eliminating expensive risky costs.
Significance of real-time features in mobile apps.

See Here
Increase number of jobs per day
Increasing the number of jobs each driver finishes in a day can significantly increase profits.
Routing planning software can help to make sure that vehicle's routes are efficient both in terms of distance traveled and that drivers spend less time on the road responding to last-minute changes. This will increase customer demand and to fulfill those companies will hire more people.
Decrease time spent planning routes
With a route optimization solution, drivers can spend less time on trip planning. These advanced route mapping solutions decrease complexities in route needs, traffic stream, and make it easy to have a quick solution to determine the best routes for each destination.
How GPS tracking can help transportation & logistics business.

Know Here
Improve drivers' performance & productivity
Drivers that don't handle their time well, take needlessly long breaks or refuse to follow the routing plan, which can cost the business money in unnecessary fuel as well as missed meetings.
But, with the help of route optimization software, unproductive drivers and potential revenue loss can be easily examined before they become major trouble.
Many companies are using route optimization software to make their fleets more efficient and beneficial. It's a very powerful tool with so many benefits attached to it.
In fact, it helps the fleets to properly complete their goals by making quicker deliveries in the shortest amount of time and with the lowest costs.
What apps can benefit of route planning?
There are many types of mobile apps that can gain benefits from route planning. Here, we will discuss some apps whose service can be improved by adding route planning.
Taxi booking apps
Traditional taxi businesses have always faced the challenges of eagerly waiting for phone calls, finding riders' exact locations, and so on.
These taxi businesses, thanks to smartphones and technology, can now just build a taxi booking app with a smart route planning to find safe and fewer traffic routes.
With route planning, taxi business owners can boost their business credibility and operational efficiency.
Last-mile delivery apps
Last-mile delivery is an expensive operation comprising more than 50 percent of total shipping costs. Thankfully, there are many logistics companies worldwide who are simplifying this process using route planning software.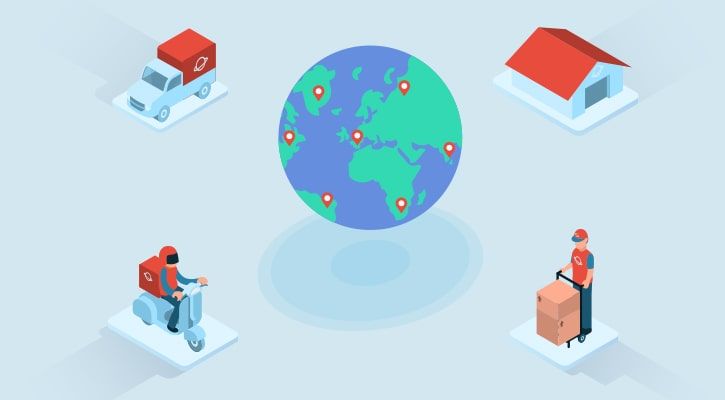 As routing software uses the advanced algorithm, it is now providing cost-effective last-mile delivery solutions.
It suggests the best and most cost-effective route to delivery personnel which as a result reduces the overall shipping costs.
Make logistics delivery easy with next-gen last-mile delivery software.

See How
Fuel delivery apps
The transport industry is no stranger to the rush of on-demand fuel delivery apps and its services. With fuel delivery apps, you don't have to visit a gas station to get a refill anymore. You can simply get your tank filled by ordering fuel online and get it delivered to your home or on the road.
Thanks to route planning software, locating the customer has now become much faster and easier. Even if a consumer is located in a remote area, delivering fuel to him is no longer a problem. Route planning has indeed improved the overall consumer experience.
How to develop an on-demand fuel delivery app?

See Here
Cooking gas delivery apps
Nowadays, many entrepreneurs are trying to establish their own Uber-like platform that connects cooking gas suppliers and enterprises with the end-users.
And by embedding route planning software's in their app, they can simply commute to the user's apartment and deliver the cooking gas. Route building and route scheduling in cooking gas delivery app can truly simplify the lives of the consumer.
A one stop solution for instant cooking gas delivery

See Here
On-demand service apps
These days our smartphones have become magic wands that help us to obtain the desired services right at the door.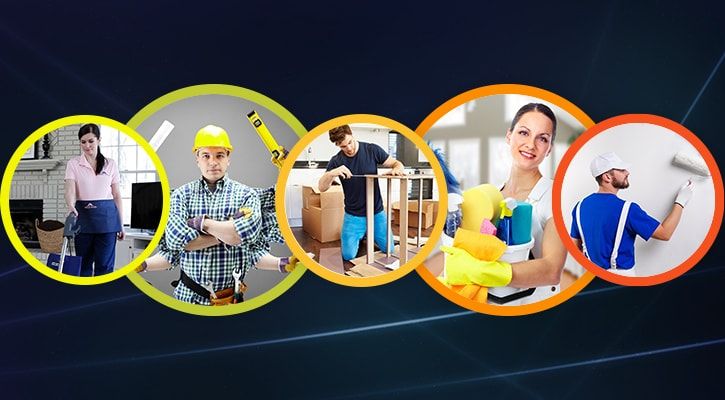 People now need on-demand food delivery, on-demand beauty products, on-demand car repair, and so on. All the apps providing these services generally need to know the location of customers to make a delivery.
And by implementing route planning in your application, you can easily solve the transportation issue for your customers and deliver customer services quicker and faster.
On-demand mobility solutions for your holistic business needs.

Know Here
Event apps
Suppose a person is going to visit a new city or country. In this scenario, he or she needs a hotel to stay for the night and a good place to eat somewhere. For circumstances like this, you can let users plan routes from events to nearby restaurants or hotels, or even to city sites and elite activities.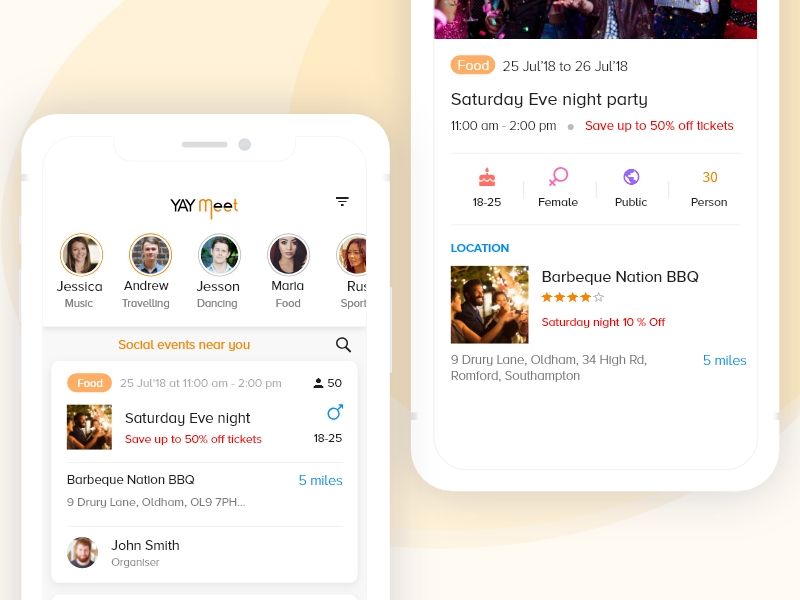 A major event planning app, named Festicket, offers a similar option of Festicket Trips. However, users don't have the option to edit these routes or packages. Although, you can offer festival tours with personalized routes.
Event management application that makes organizing events fun.
Healthcare apps
Route planning software plays a very vital role in healthcare apps. For instance, if a patient is so ill that he/she cannot commute to the hospital then route planning can help doctors and nurses organize their examination trips at patients' apartments or houses.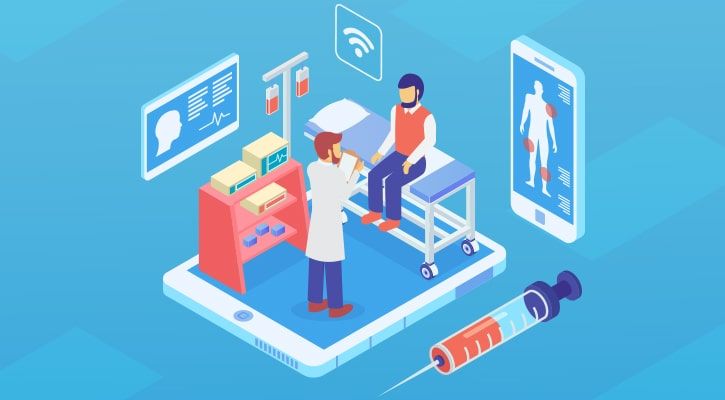 It eases their itinerary so that they can smoothly perform routine examinations. You can also build a healthcare application combined with route planning to improve your user's overall commuting experience.
Connect with medical representatives for quick diagnosis.

Check it here
Travel apps
You can make your consumers traveling experience more interesting and engaging by allowing them to plan tours and travel routes right within your app.
A website and an app called AllTrails, best known for hiking and mountain climbing, allows you to build routes of your walking tours. You can even further save your routes, share with others and also check the routes created by other people.
With route planning implementation, your on-demand travel app startup can also easily find and gain more customers in the market.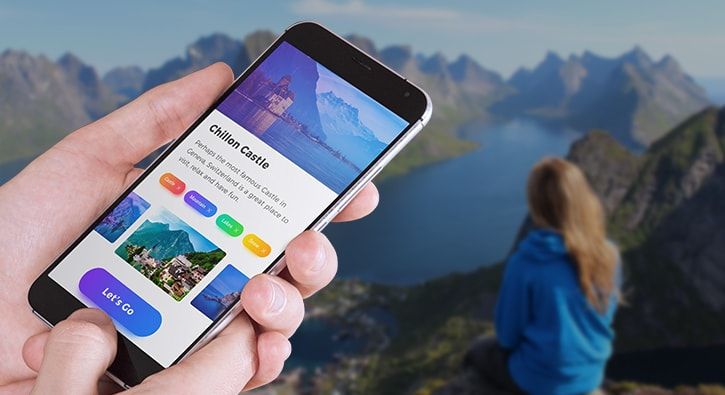 Parking apps
Planning a route to park your car when traveling to other cities and countries can be a great time & money saver. Parke, one of the top parking apps, helps consumers in finding nearby parking spots and complements that service with customizable routes.
As it provides you the perfect location to park your car, it also protects your car from getting towed. As a result, a parking app with route optimization saves both the time and expenses of the user.
How to drive business growth through parking app development.

Check it here
What features should your app offer through route planning?
Route planning software can help to provide multiple features to end-users. Here, we have listed some amazing features that your app should offer through route planning:
Hands-Free & vice guided navigation
We all know that checking the phone every now and then is very risky and we shouldn't do it when we are driving. It can result in accidents and injuries.
This is why your road trip planning app must offer a voice-guided navigation feature so that it can help you to navigate safely.
Hands-free navigation can assist the driver to only focus on the front while listening to the directions. Make sure the app also gives proper turn directions and provides you with weather and accident alerts.
Save, Share & Import
Mobile apps that include GPS and navigation features must also have options of saving favorite routes, places that you can easily share with your family and friends. These are the distinctive features that can help your app being the finest delivery route planner apps.
Handle changes & risks
When everything is perfectly planned, there's always a chance that something will go off the road. For example, you may need to change the route if the hotel is no longer there, or maybe a client cancels a meeting. This is why you need to provide an option that lets your users edit, cancel, and postpone their trips.
Sync tour plans
Usually, users are not always alone when going on a route: renters go with agents, doctors visit patients with nurses and many more. For this reason, users need a feature in their app to share their routes with others.
Apart from the sharing feature, there should also a notification and supporting system in your app. For example, if a renter is making a route for a live tour and sent it to their agent then the feature should enable them to send a push notification about the itinerary to the agent and also send a notification to the renter notifying them whether the agent has accepted the route or not.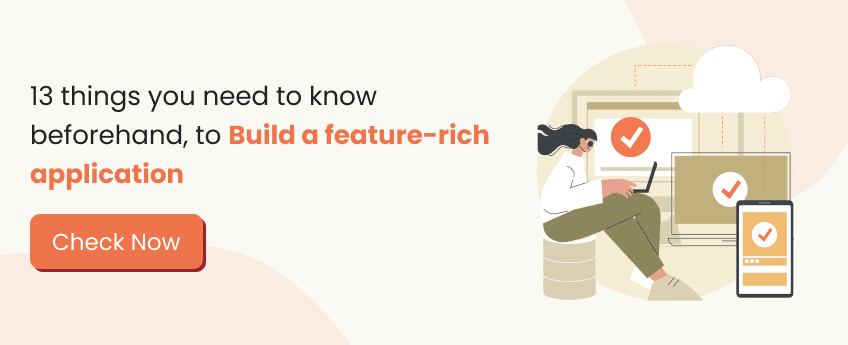 Let users plan their time
Today, users wants to be the in-charge of deciding the list of places to visit, when to visit, and how much time they want to spend at each place.
For this reason, users require a combined calendar for preparation. To insert a calendar to your app, you can use the Google Calendar as well as lots of other substitutes to let users plan their time.
Prioritize stops
When picking places to visit, users may be more fascinated with some places than others. For instance, suppose a person is picking an apartment to rent; he/she tends to like some options more than others and maybe want to go there first.
In this scenario, you can let users rate places so that they can handle their top choices. Users may also depend on ratings left by others to help them choose their routes.
Summing Up
Integrating route planning in your app may seem a little bit of a tricky task, as you'll have to build a refined system for editing, saving, sharing routes with others, push notifications, real-time chat, and a support center. But the results will be improved user experience and better customer loyalty.
Hopefully, this guide will help you to execute them in your mobile app!