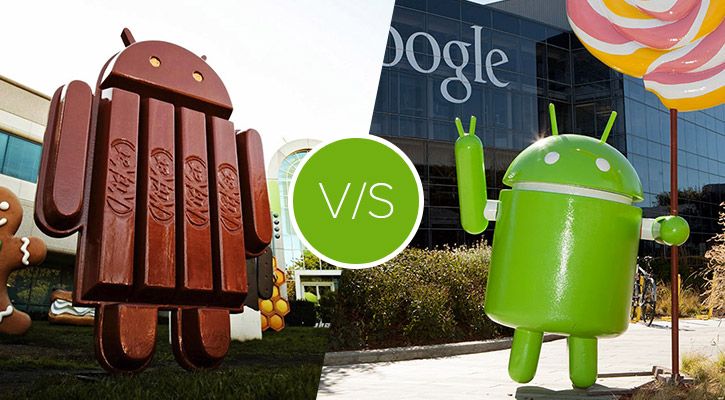 Lollipop assumed to take control from Kitkat by becoming the next Android OS thing. In any case, what is different between the two operating systems, and which are the significant contrasts? Android L is a tremendous upgrade that visualizes Google taking its development stages, a few steps further. Google has combined almost every component of its versatile mobile OS arena, enhancing the feel and look of Android from all perspectives, and optimizing the back-end process, apparatus, and conventions to make the stage significantly more effective.
Android Lollipop is presently broadly accessible with Nexus 9 and Nexus 6, and it is starting to take off to even earlier Nexus models as well. If we go by the updates, Android L is considered to be the greatest design Google has ever created. It will highlight an immense visual change integrated with new functionalities and enhancements. In addition, Android Lollipop has lot of surprising hidden features in store, waiting to be revealed. Google I/O 2014 was unquestionably an important event, and in case if you need to know, how Android Lollipop differs from Android 4.4, do not wait for the OS to come out, as we are comparing them from head to toe.
Where does the appearance differ?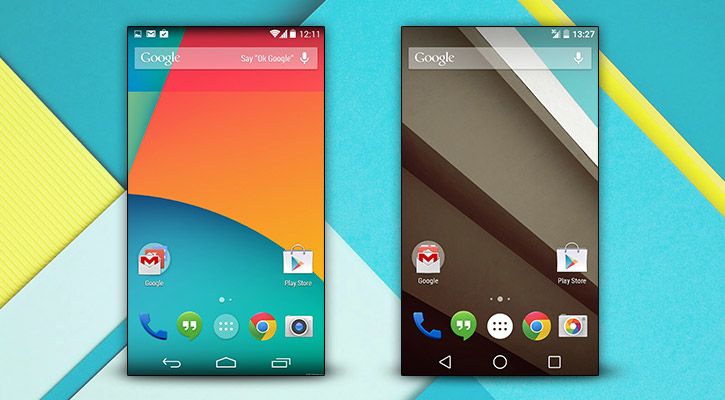 The enormous modification in regards to Android Lollipop is the crisp look, named Material by Google. While there are a few common points between material Android Lollipop and stock Android Kitkat, Google team at California is obviously producing another way out here, in terms of stylish aesthetic appeal.
The leveled interface as seen in Kitkat is still present yet it accompanies a peculiarity – authenticity.
Animation is going to have an enormous impact in the new OS, and Android Lollipop will embrace lively shadows to provide more depth to interface leading to a dynamic design.
The sheer presence of shadows, light the fact that Android Lollipop will make substantial utilization of layers permitting designers to experiment by implementing visual customization inside their apps.
Other than this, a huge change is soft buttons in Android given a complete makeover to look significantly smarter than what it used to be in the past.
Android L is obviously an overhaul on the current Android K style, yet Google is decorating it with new visual traps to make things significantly more appealing. From what we have seen, Android 5.0 demonstrates a monstrous change over uninspiring and flat Android 4.4.
Is the security on the same level?
Google has made huge strides with Android regarding the matter of general security, thinking of advancements such as facial recognition and pattern unlocks. Kitkat did not bring much new to the table in this admiration, yet it functioned convincingly. Android Lollipop's enormous development is going to take full advantage of security by utilizing two ways: current location and Android Wear.
In the first case, you can utilize your sparkly new Android Wear as a validation device controlling your phone's passcode.
In the second case, you can control your home, where telephone will switch off your lock code.
While both of these peculiarities could conceivably make a security hazard, in the event that somebody takes your phone and smart watch, they have access to all your information.
Are user alerts better than before?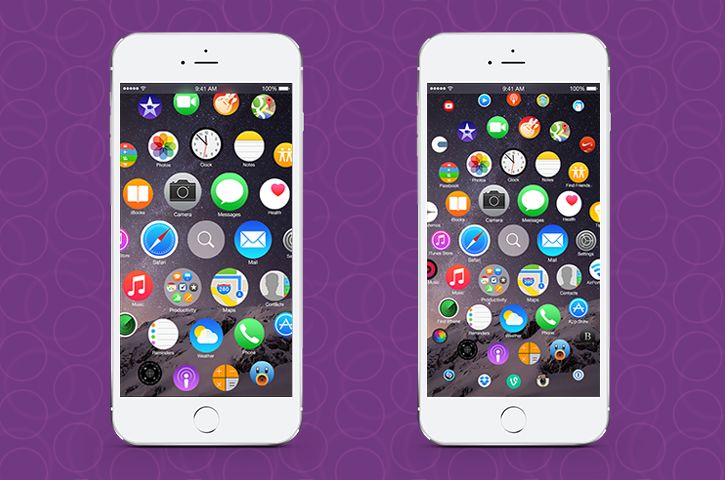 Alerts have been Android's solid base since the first launch, and Google is greatly improving the scenario in Android Lollipop.
The huge change here is that they are incorporated into the lock screen – something Google tried long ago when it created lock screen gadgets which permitted users for emails and events viewing without really unlocking the smartphone.
The first thing that you see whenever you get your handset started is, Google making the OS smarter when phone used actively. For instance, in Kitkat a call would completely intrude on whatever action you were included in, be it book reading, doing email search, or gameplay. In Android Lollipop, all these will pop up at the screen ceiling, providing users options to either bounce ignore it or jump to the occasion with a speedy tap enabling users not to leave what they are currently doing.
Contrasted with Android 4.4, notifications are going to be more brilliant, instinctive, and less meddlesome compared to the recent past. Kitkat had a decent notifications system but ultimately it was a result of past notifications recycling, so seeing some out-of-the-box thinking is definitely a matter of appreciation for Google.
How battery life is optimized?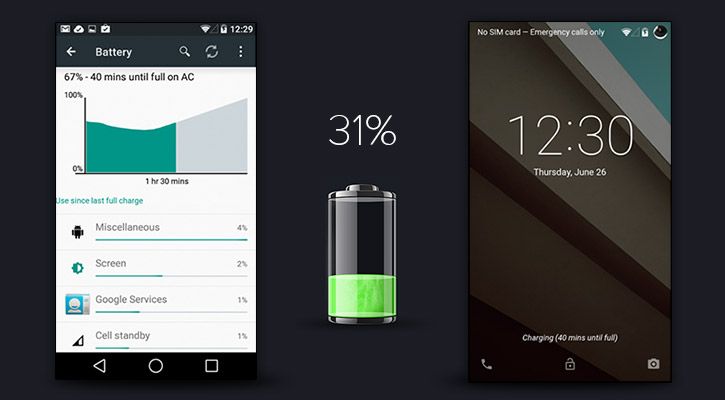 Project Butter was Google's method for enabling Android feel slicker and smoother, and now the organization has uncovered Project Volta – a framework that will give developers a superior method for figuring out what components of their applications are emptying battery unnecessarily.
Since Volta opens up details of the battery to technical people, they can linger around with the code to let applications be more productive by identifying potential issues.

Android Lollipop will likewise take a leaf out of Samsung & HTC by bringing a battery-sparing mode in default settings. This will let users get optimum charge utilization by eliminating certain processes when battery on low terms.
Such enhancements will guarantee that Android L is far more efficient and effective than Kitkat that just offers fundamental methodology of knowing which processes consume most power.