App development companies represent an important segment in the business market. They have appeared as a consequence of the internet's intrusion into the professional environments. This completely changed the marketing and promoting strategies of all small and big enterprises.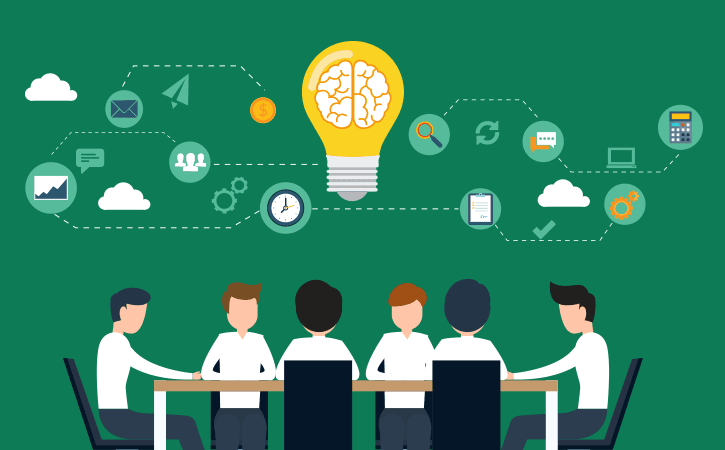 An ideal app development company follows several steps before and after creating the product. First, the team learns everything about the client's business, mainly its objectives and challenges. Then, comes into contact with the future users of the app.
It is essential to know their interests, needs and desires. Based on the info gained till this point, the company is able to come up with the best fit app. However, the work is not done yet. People must be aware of your new product, so the app development company should provide a good mobile strategy.
Smart Device Users Are Ready to Drive Benefits
Everywhere you look, there are people handling their smart phones, tablets and laptops. Most of the things they know are learned via these devices. Not to mention that a big percentage of the things individuals buy are acquired online.
The idea is that your business must by all means be out there, available at any time of the day and night to the customers. So here are the exact things an app development company can do for you.
1. Gain an enormous amount of visibility
Yes, websites are a great way of displaying your services; but these are not always in the users' sight. On the other hand, apps are seen every time a person uses his/her smart phone. And people are constantly checking their phone!
Let's say you have an online booking company. Whenever someone looks up such an app or installs one related to this field, yours will appear in the store too. This translates as free advertising and huge visibility.
2. Increase the customers' satisfaction for achieving 100% fidelity
An app development company can help businesses satisfy their customers so that they won't look for other solutions anymore. This is possible through an efficient product that should meet all the clients' needs.
First of all, a fast and efficient communication is the key to keeping users happy. For instance, people would rather book a table at a restaurant via an app, than by calling and speaking to a real person.
Then, being at the customers' fingertips really makes a difference. In this way, they can act at any time, from anywhere.
3. Make your business accessible on-the-go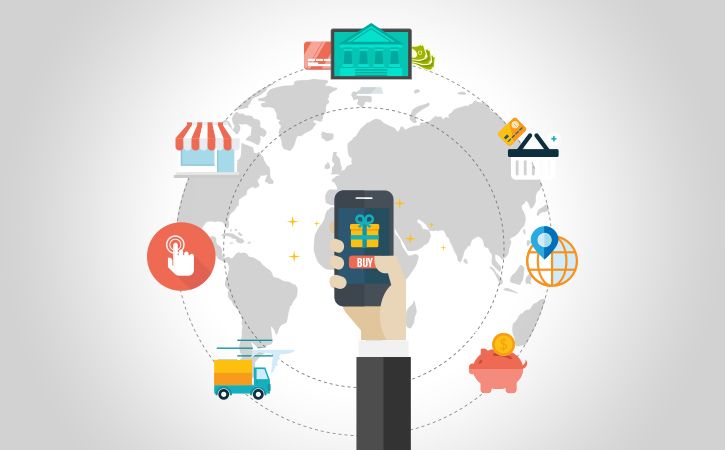 In 21st century, there's one thing no one leaves the house without – the mobile phone. So by having an app available, owners allow people to carry the businesses in their pockets.
Let's say you run a flower delivery service, as in an offline company. The smartest way of exploring this enterprise at a maximum level is to launch an app. Thus, users will be able to send flowers to the dear ones from wherever they go and in the shortest time possible.
4. Decrease the costs of marketing and promotion
Hundreds of companies wrongly think that if they have an offline business, there's no point in using digital means of promotion. So they spend huge amounts of money on flyers, banners, posters, and so on. An app development company can cut out these costs by simply implementing an efficient product to let people know you exist.
For example, a house cleaning service can stand out by appearing in the mobile app store. With an attractive app icon, it will catch the users' eyes in a snapshot. Further on, the company can advertise its services and special offers via this digital product.
In this way, the costs will be much lower and the information will get right to the target.
5. Empower the brand and achieve recognition
A brand takes time to become famous. But the essential step towards this is to get noticed. An app development company is able to create beautifully designed products that make professional statements. Further on, through the mobile strategy, the team will determine users to remember and recognize your brand.
Efficient apps must engage the customers as much as possible.
For example, here's how a food delivery business can build a reputation through an app: have an accessible and clear design; offer menus that include full lists with the ingredients used and the total amount of calories for each product; allow users to rate and comment on dishes; have a home-delivery button.
Conclusion
Mobile apps represent an efficient and fast way of getting to potential customers. App development companies can help businesses gain more clients and build a reputation by creating custom products, corresponding to the needs of every single company.