After Apple iWatch went on sale on 24th April this year, lot of apps were ready to flood the first wearable device from Apple. With lot of inbuilt apps already accompanied by iWatch, there has been a huge surge in downloading third party apps.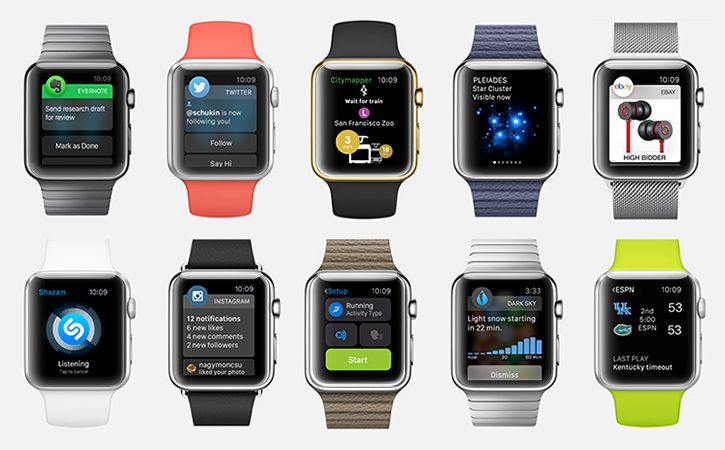 Henceforth let us look at the most important and worth downloading third party apps, which in our opinion needs a mention.
With Evernote on your iWatch, you can set reminders, have a look at recent notes, and dictate a note, quickly with ease. Just start your app and see the upcoming meeting content or notes created for you.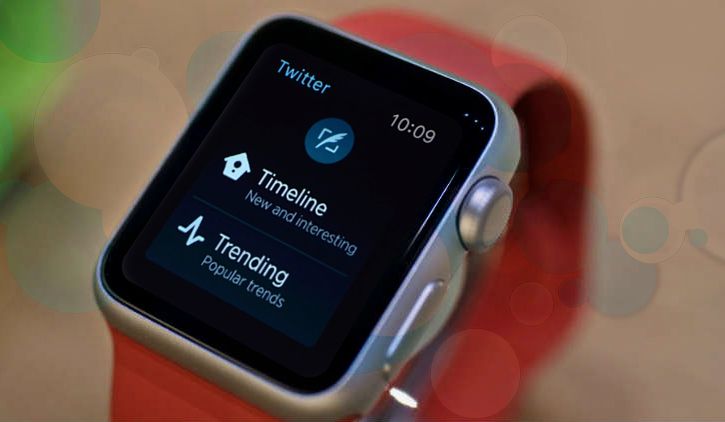 This is must download for all those who love to do microblogging by entering 140 characters. How nice it would be, to perform the same thing now on your wrist? It will be wonderful to see all your Twitter feeds and notifications related to follows, favorites, retweets, and replies, on your palms.
From now on, getting lost in your way will be thing of the past. Thanks to the brand new CityMapper app meant for an iWatch. Based on your location tracking, the app will display users the fastest route to destination with the help of systematic directions. Never miss your route or path again with this app.
Interested in astronomy? Want to have an app that could help you with that? This app provides an events based calendar to know when to look up at the skies. Get notifications prior to the happening of events based on where you are located.
There is not a single person on this earth who hasn't heard about eBay. It is one of the world's biggest ecommerce auction site. Do you sell anything on auction or probably waiting for a right bid to buy? Just get notifications and buy or sell accordingly.
Do you miss finding out what songs are your favorites? Let the Shazam app make things quicker by simply tapping an icon and let you start listening to your favorites instantly. Even details displayed so you can club karaoke to sing the song as well while listening.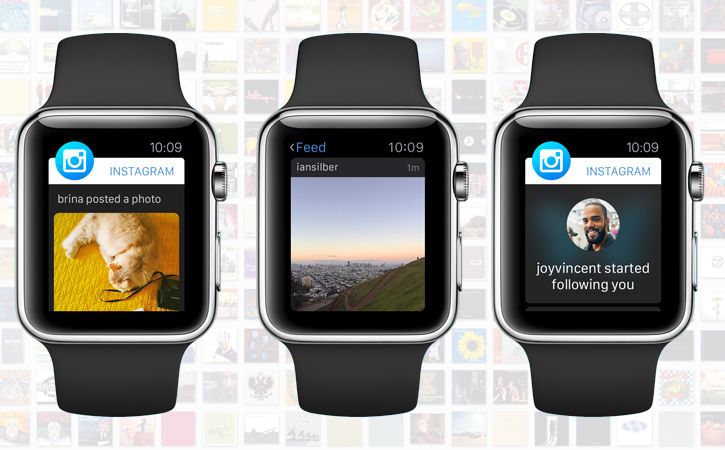 Do you want feeds related to images on your wrist? What better than Instagram? Leave comments, tag your favorite pictures, or simply browse through the images shared. Get notifications whenever there is a new posting or related to your activities.
By synchronizing both your iPhone and your iWatch, you can use this app to have information displayed related to your health and fitness such as calories burned, running pace, duration, distance covered, and speed, to keep a track of how your daily activity is going.
It is a common name among the sports enthusiast across the globe. Get the world's leading sports channel on your wrist to have latest updates on breaking news as well as scores, from different sports irrespective of the team you follow or sport you like.
Dark Sky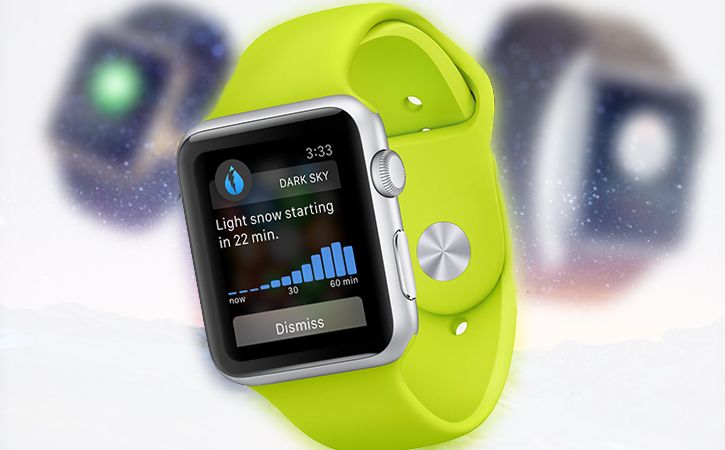 Nobody likes to be caught in the rain especially when planning to go for some important work. This app will help you to avoid foggy or rainy climate beforehand by having a glimpse at the 24-hour prior timeline to know whether you will encounter rain at your location or not.
Conclusion
These are among those few most popular apps that you will be accessing on the App Store. App Store is full of so many unique apps meant for iWatch. We will discuss more about trending unique mobile apps on iWatch in coming articles. So keep yourself updated on this blog. Meanwhile let us know if you have any app idea in mind so that we can execute it.