Running an on-demand delivery service means that you have to manage a fleet of delivery boys and field agents. You have two options either hire some delivery boys on your payroll or contract a delivery agency. The latter is a popular owing to lower risk and you will have one less thing to manage.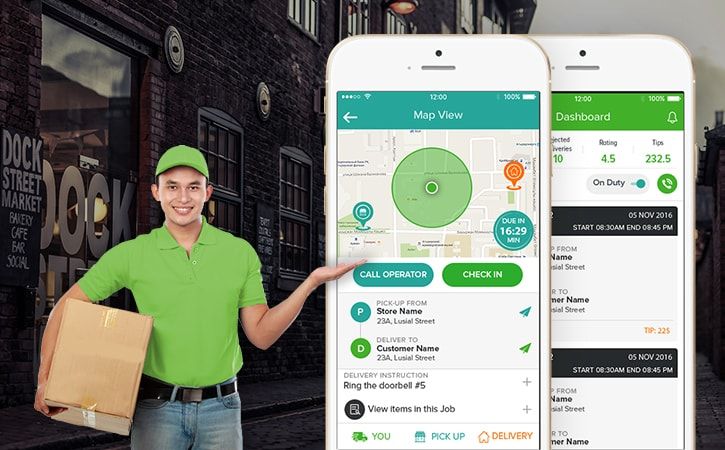 When you contract a delivery agency, the agency creates a hub at your business junction, retail outlet, or restaurant and assign a bunch of delivery boy depending upon the number of orders you receive every day. The delivery boys are, basically, sub-contractors, that are instructed by their parent agency (delivery agency you hired) to deliver whatever the client (at the hub) asks for. It could be a fresh portion of baked pie, a high-protein, high fiber dish, or a just cheese hamburger.
Difference between pickup and drop-off
What is pickup to restaurant is drop-off for customers and vice-a-versa. For example, if I order food from a nearby restaurant, a person is gonna pickup that food parcel and delivery at my address. While for a restaurant, he is gonna drop-off at the customers. This creates a complicated business problem.
To the hub = Pickup
From the hub = Drop-off
So, to simplify things, at Peerbits, we call every order from the hub as drop-off and to the hub as pickup. When I order food, I, basically, ask the restaurant to drop-off the food parcel at my place. When I ask a courier guy to pickup my shipment from my place that is pickup. It is towards the hub so pickup.

The parts and features of an app-based delivery solution
An app-based is consist of a dashboard which part map for live tracking and part admin panel. In addition, there are app for delivery boys, customers, and the hub.
| Features | Customer app | Delivery boy app |
| --- | --- | --- |
| Register/ Sign in | Yes, name, phone number and email required | Driver are added from admin panel |
| Pickup/ drop-off Location | Yes, drop-off location must be specified | Yes, can view that of a customer |
| Profile | Yes | Yes |
| Request a ride | Yes, enter destination to. | Driver has to accept or reject a requested ride |
| Navigate to pick-up location | The driver comes to the customers | Yes |
| Support | Yes | Yes |
| Push Notifications | Yes | Yes |
| Payment Gateway | Yes, Braintree, Stripe or of your choice | Driver receives payment from passengers |
| Wallet | Optional | Yes, he can withdraw wallet amount to his bank account |
| Edit Profile | Yes | Editions allow from admin panel only |
| Cancel Ride | Yes, may carry a charge after sometime | Yes, may carry a charge |
| Logout | Yes, one tap | Yes, one tap |
App-driven solution for restaurants
Food delivery apps are gaining popularity owing to the sheer comfort they deliver to their hungry users. According to zippia, the US industry made $731.5 billion in sales over 2021.
Globally, the fast-food industry generated $797.7 billion in revenue over 2021. As of 2021, the market size of the US fast food industry, measured by revenue, is $296.6 billion. (Source: zippia), Delivery services are a prevalent dining choice with U.S. diners—20% of participants used food delivery in any case once a week.
Read more: Loopholes of restaurant mobility system
Online ordering and delivery grew 300% faster than dine-in traffic in recent years. Due to the pandemic, the majority of U.S. diners specified that they prefer using online food delivery services over restaurant visits. 25% of male respondents asserted that they like using such more into mere 16% females.
How food deliver solution works?
When a customer orders food from one of the app-based food delivery services, the restaurant's manager gets a notification on his smartphone and the restaurant management system beeps. The manager authenticates the order to process and pass it to kitchen management system where it appears alongside other orders—dine in, online or phone based. The manager waits for the order to get prepared and reach the takeaway booth of the restaurant.
The restaurant management system linked with the delivery agency's management system sends a delivery boy stationed at the restaurant-hub to drop-off the customer's favorite dish at the requested location.

App-driven solution for grocery and other local retail centers
According to Statista, increasingly tech-savvy generations like millennials and Gen Z constitute important target markets for e-grocery retailers whereas tech-savvy retailers in response now offer grocery delivery options for their customers in the United States. Like the milkman used to do in the past, retailers bring food items right to your doorstep.
As of 2021, 40 percent of U.S. consumers were likely to buy groceries online, against 13% of Boomers. In total, U.S. online grocery sales exceeded 20 billion U.S. dollars in 2021 and are expected to surpass the 24 billion thresholds by 2023.(Source: Statista)
As per Statista, the number of online shoppers for grocery products is expected to reach 163 million in the United States by 2024.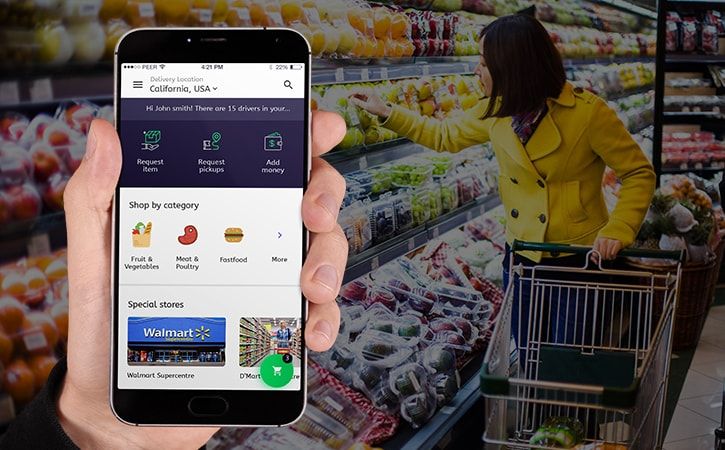 For time-strapped consumers online grocery shopping is a convenient and time-saving option. In a 2016 survey, approximately 72 percent of consumers who had tried online grocery shopping rated their experience positively.
How the solution works?
When a customer orders grocery from a grocer listed on an on-demand delivery platform, the platform notifies the delivery boy on the app with details like grocery list, location of the hub (grocer) and the customer, and money to collect if not already paid.
The boy collects the grocery from the grocer requested by the customer and drop it off at the customer's location.
Read more: Reshaping the customer Shopping experience?
The special case of pickup and drop-off
This is a special case of on-demand delivery, where a delivery boy picks up something from one person and drops off it to another. For this type of solution, a hub is conspicuous by its absence. A person selects both pickup and drop off location while in general case there is either pickup of drop-off, not both. Our solution YDelivery can be scaled to add end-numbers of pickup and drop of location.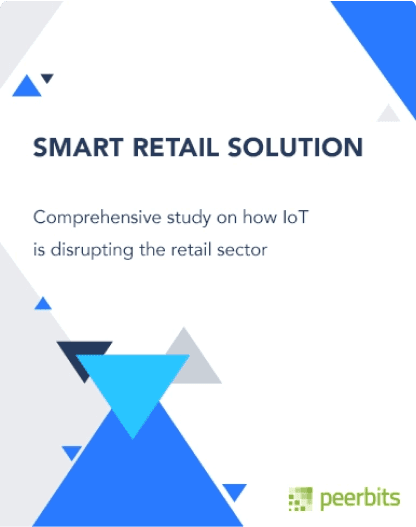 A comprehensive study of smart retail solutions
The retail industry is evolving over growing pressure from e-retail. Smart Retail Solutions are an integral instrument of the retail evolution.
Smart Retail in real life
Intelligent Retail Solutions
Beacon devices and mobile apps
Engaging In-store experience