When it comes to fleet management, the best solution is one that offers you all the insight you need, making everything clear and easy to understand. The aim of Fleet management is to make the fleet productive, cost-effective, reduce unwanted costs and labor safety, and optimize quickly and easily from one interface.
Good fleet management software offers the ability to track, monitor, and service all of your vehicles at the time, giving you a detailed, up-to-date view of your fleet.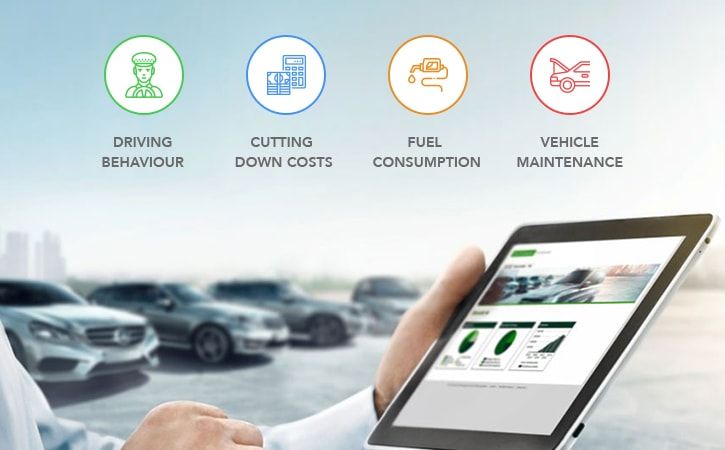 64% of fleet managers are currently using fleet management solutions and GPS systems in their organization. It has made them record an increase of 8.5% from the previous year.
By integrating good fleet management software with GPS systems, you can streamline and boost the efficiency of your operations.
Integration
Modern business – whatever sector it's in – is all about integrating systems and software into a complementary, efficient whole. It's a simple concept, but one that can have very real benefits.
Good fleet management software will afford you the ability to link systems such as maintenance and accounts to other areas of your business, which will result in a joined-up, agile system that allows important information to flow from one operation to another.
This, in turn, enables you to make more informed decisions that are based on accurate, cross-business information. Other benefits include a boost in overall efficiencies, no costly gaps between tasks and processes and a healthier bottom line.
An informed approach
By combining fleet management software and GPS systems, you can take a far more proactive approach to managing your fleet. Knowing exactly where a vehicle is and factors like idle time makes it much easier to create an adaptive, flexible schedule that works from real data.
GPS systems can also provide information such as engine run time, ignition on/off, speed data and even the rate of rapid acceleration and hard braking of a specific vehicle. All of this gives you insight into the progress of a specific journey as well as hard data regarding the habits and behaviour of your individual fleet drivers.
GPS systems are also an important tool in right-sizing a fleet. Utilisation data tells you exactly which vehicles are being used and which aren't, which can help inform your decisions on whether to up-scale or down-scale a specific fleet – and whether certain vehicles are being overused.
Read More: How fleet management process via mobile-app
Linking this information with fleet management software can help you to reduce maintenance costs and deploy your fleet more efficiently.
Fuel efficiency
It's no secret that fuel is expensive and one of the major costs of running a fleet. This is one area – via improved route planning, for example – where a combined fleet management and GPS solution can help.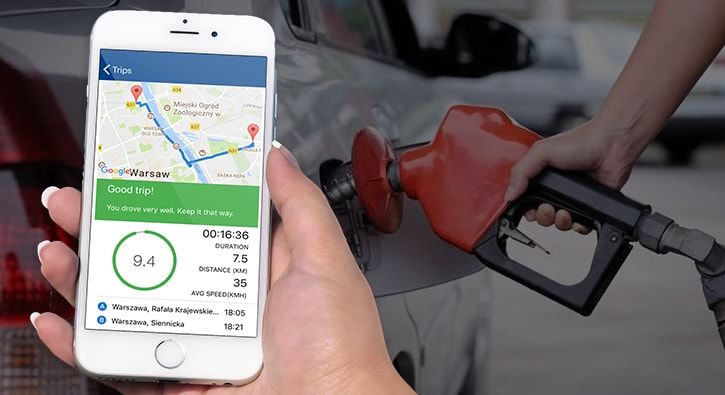 Information gained from GPS systems, such as miles-per-gallon figures, run time and driving habits can help you see just how much fuel you are using and work out how much fuel you should be using.
Knowing things like whether a specific fleet driver is a big accelerate-then-brake-hard kind of driver can help you make small changes to their habits that deliver big fuel savings in the long-term.
On a bigger scale, you'll have a constant stream of data tied to fuel use that you can use to better plan routes, deliver vehicles and work towards shaping your fleet to be as fuel efficient as possible.
Improved customer service
The name of the game in any business is to deliver the best customer service possible, and that is exactly what integrating fleet management software with GPS systems can offer.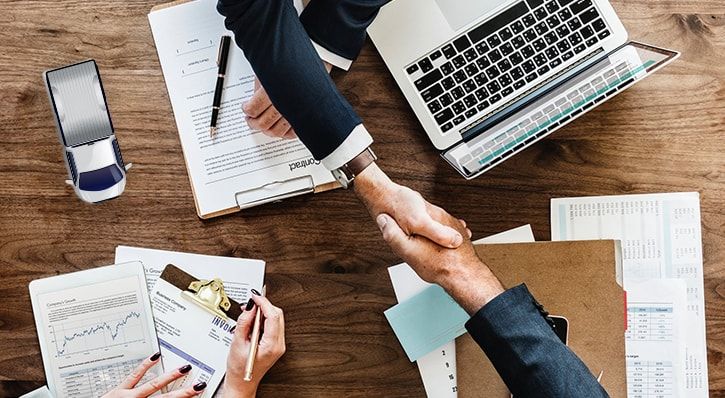 Customer information can be stored in one place, alongside everything from billing history to driver details – and perhaps more importantly, it's easy to access.
Combining GPS systems with this provides total awareness of where your vehicles and staff are at all times. In terms of customer service, this means that you can effectively schedule who needs to be where and when, boosting efficiency and providing the best possible service your customers.
Data at your fingertips
The wealth of information you receive from system integrations is not just useful in terms of scheduling and customer service, it can also make fleet maintenance more efficient and less costly.
Using the GPS data you receive – things like odometer readings and recent usage – you can set up flags to trigger when a vehicle hits certain milestones. Then it's a simple matter of scheduling maintenance and getting the vehicle back out on the road.
An integrated system makes this even easier as maintenance flags will indicate when the vehicle in question is coming in, ensuring that everything is streamlined ahead of time.
This reduces the risk of costly and unexpected breakdowns, instead promoting a simple, efficient process that always tells you what needs to be done.
Costs
Overall, the ultimate benefit of integrating fleet management software with GPS systems is the reduced costs you will see.
An integrated system will make all processes in the business far more efficient and allow for improved, proactive fleet management and maintenance. Rather than functioning as separate areas, all major arms of the business operate as a unified whole, passing important information back and forth.
This means more efficient communication and savings in the form of lower fuel costs, a reduction of unexpected repairs and, overall, improved fleet management capabilities.
See below for our infographic on system integrations: