Mobile transactions always give you the next level of competition for perfection. Consumers are getting more and more relied on the smart devices.
Leading the race of smart devices, smart phones have made an impeccable space in the lives of people which will soon propel financial inclusion.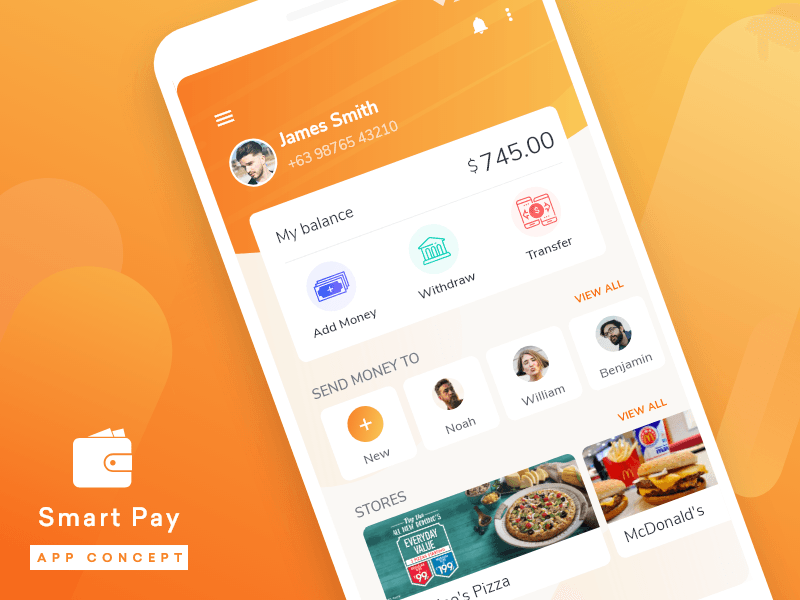 Not only the entertainment segment, but people are vigorously using the technology to buy and sell everything ranging from grocery to booking tickets for their weekend getaway.
What is a mobile wallet
A mobile wallet is a financial instrument that allows businesses and individuals to receive and send money via mobile devices.
It is a type of e-commerce model that is developed with mobile devices owing to their convenience and easy access. A mobile wallet is also called mobile money or a mobile money transfer.
Types of mobile wallet
There are many types of digital wallet apps that differ due to their payment processes. We will see these mobile payments applications one by one.
The first type of wallet uses mobile service provider for fund transfer. In this, the users of the mobile wallet app can send and receive money with the help of the service provider.
Second type of wallets are those which provide various types of discounts via SMS with an OTP.
Third type of e-wallet application are those which offers mobile web payments.
The trends for an e-wallet app have changed in the past few years since the incorporation of mobile communication service providers, and financial institutions.
The market of mobile payment app development
The growing penetration of online transactions and increasing digitalization will drive the mobile payments industry in the coming years. The mobile payment simply gets done by scanning a barcode on an app at convenience stores to large, multinational retailers are trending nowadays.
As per Mordor Intelligence, the mobile payments market is expected to reach 5399.6 billion (approx.) with a CAGR of 24.5% (approx.) during 2021-2026. Apart from this, the need for social distancing has increased the demand for a mobile-based digital payment service. According to Business Wire, this demand would lead to a CAGR of approximately 34% during 2021-2026.
Mobile wallet development is becoming the need of the hour as more and more customers are using it for payment. And that is why many businesses and finance industry professionals are rushing to prominent mobile wallet app development companies to build a mobile wallet app for themselves. If you want to propel your profits you need to create a mobile wallet app soon.
Read More: Yesterday, today, and tomorrow of mobile payments
Salient features of mobile wallet app
For the best wallet mobile app development, you should hire an experienced wallet application development company that can guide you throughout the development process. Here are some advanced features that can help you make your mobile wallet app standout in the market:
Broader contactless payment spectrum
Contactless was around for a long time but gained little attention across the world in 2000 and late 2000. In today's time, cashless transactions need more reliability and transparency with payments. This has created an urge for advanced and secure payment instruments.
The mobile wallet contains contactless payment methods. NFC, QR Payments, USSD Payments, Remote Payments, Virtual Card Payments, etc. are the best examples of it.
Perfect solution for every need
A mobile wallet solution can cater to almost every customer's payment needs which played a gamechanger role in extending the mobile wallet's reach. A mobile wallet can be used for various bill payments such as DTH, water electricity, DTH, internet connection,buying flight tickets, purchasing movie tickets, digital vouchers, buying groceries, and even transferring money.
Addition and optimization of new services
A mobile wallet offers you unique system configurations and a dashboard for optimizing your services as per your business needs. With this dashboard, you can monitor and track day-to-day business transactions. This can help you avoid unnecessary business problems. Apart from this, It will also help you optimize your business transactions.
A few leading eWallet apps
The idea of mobile wallet app development is highly gaining popularity in the payment landscape. The reason behind this increasing popularity is that electronic wallet app or mobile wallets provide better speed, leak-proof delivery, convenient user experience and top security. Here are some popular eWallet apps that are taking this burgeoning trend forward:
Google Pay
Previously known as Android Pay, Google Pay is a digital payment service and online payment system developed by Google to power in-app, online, and in-person contactless purchases on mobile devices. Besides this, the service also supports coupons, boarding passes, campus ID cards, car keys, event tickets, movie tickets, delivery of welfare services, store cards, and loyalty cards.
Google Pay mainly relies on the digital transactions that take place by tapping a phone to an NFC-enabled terminal. Apart from this, Android Pay users can avail themselves of a loyalty program. Besides this, Android Pay users can also order and pay for food through Grubhub.
Amazon Pay
Launched in 2007 globally and in India in 2017, Amazon Pay is an online payments processing service by Amazon. It lets the users pay with their Amazon accounts on external merchant websites and apps.
Amazon Pay has also collaborated with the famous FinTech company ZestMoney to offer no-cost EMI payment options on its platform. This makes it easy for consumers to shop at Amazon by paying easy EMIs.
Venmo
Venmo is arguably the most popular mobile-based financial services provider out there. It allows the user to add their debit card, credit card, or net banking to make or receive payments. Venmo uses data encryption to protect your financial transactions and you can even share your transaction records or some kind of electronic voucher with messages on Facebook or Twitter.
Samsung Pay
Launched in 2015, Samsung Pay utilizes both NFC and MST technologies. This means that you can make contactless payments and secure transactions at NFC-enabled terminals and at magnetic stripe terminals. Apart from storing credit and debit cards, you can also store gift cards, rewards cards, and memberships. Samsung even has its reward system for purchases.
Why you should develop one?
Easy accessibility
Using a mobile wallet for day to day transactions is really simple to begin with. Downloading the app and creating a user ID and password is all you need to do here.
It is as simple as logging in to your Gmail or Facebook account from your smartphone.
Simple to load money
You can add money to your online wallet in easily via net banking, credit card or debit card.
Being able to store these details saves you from the hassle of entering these details every time you make a transaction and saves time.
In addition to this, you can also configure your bank account with your mobile payment application to pay easily wherever you want. By doing this, you no longer have to worry about insufficient funds as you can directly pay from your bank account.
Range of uses
Starting from bill payments for DTH, postpaid, data card and broadband to buying air, bus or train tickets, you can use an e wallet for a variety of transactions.
From paying at your local kirana stores to paying for your utilities like gas, water and electricity, the reach of mobile wallets has gone far and wide.
Split bill facility
Being able to split expenses with friends is another big advantage. Freecharge and Mobikwik users can split their bills simply by entering the amount and the number of people who are expected to pay their share.
These wallets will automatically generate a link which you can send to people who owe you money.

Ensures timely payments
You can also make use of the auto pay facility to make future bill payments automatically, from your wallet balance on a predetermined date.
Incentives and promotions
Each wallet comes with its own set of incentives. E-wallet apps offer plenty of money saving avenues through discounts, cashback, offers and free gifts.
You can benefit the maximum by going through their offer section and making optimum use of promo codes.
Quick transfer of funds
Money wallets have made sending and receiving money quick and easy. And on the top of that, currently there are no transaction charges levied for transferring money anywhere, anytime, thus making it a more preferable option.
Integrating payment system for mobile app had been for quite some time, however, money multi-utility mobile wallets have now become a need of the era. The need now is to understand what exactly the users are looking for.
Read More: How finance apps simplify businesses?
Industries that benefit from mobile wallet application?
It's true that mobile wallet apps are generally associated with the financial sectors since the exchange of money is involved.
However, these can also be used as a money remittance app in various fields such as:
Retail
In the retail sector it can be either used for m-Commerce shops or as an addition to existing mobile applications.
Wallet apps in retail sector help the users to store vital information about their sales.
It also helps them to gain benefits from payments via loyalty cards, rewards, and coupons.
Financial establishments
These establishments provide users with many facilities such as debit card, credit card, and furnish customers with administrations.
Logistics, transportation, tech enterprises, and telecommunication companies
These companies are the major players in the financial segment.
The only odds that they face is of integrating various payment cards from different banks and financial institutes in the mobile wallet.
Understanding the user requirements
Before starting the e-payment app development process, it is important that you understand the user base and the digital payment app market.
There are different kinds of mobile wallets, you need to understand which will fit your purpose.
The list of online payment methods primarily include:
Online payment
This is the most common method of payment in which a user makes the payment through debit, credit card, and net banking.
This method involves digital payments to the merchant with the help of a payment gateway.
Point of sale (PoS) payments
POS system or a point of sale system is used to describe a system which includes various components such as hardware, software, analytics, inventory management, employee management and reporting.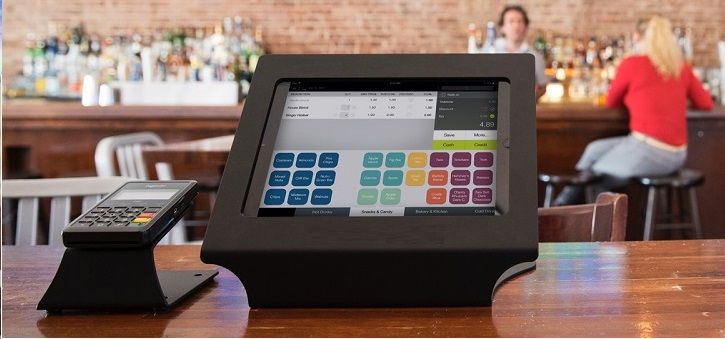 It consists of a computer that operates on a POS software, barcode scanner, credit card reader, receipt printer, and an on-site sever.
NFC tags
NFC tags are passive devices which means that it doesn't need any power supply to function. Moreover, it's only activated when it comes in contact with an active device.
The best part about these tags are that they can't do any processing of their own, rather they are just used to transfer data to an active device. Let's have a look at its functions in detail.
Scan & Read
NFC tags can be used to transfer information. You just need to put the NFC card or tag on the backside of your phone and all the information will get fetched and displayed on your device.
Write and Edit
Apart from scanning and reading the information you can also write and edit a message.
For that you have to scan the NFC tag by placing it on the backside of your device. Once you do it, all the information will be displayed and you can make necessary changes in it.
Scan & Pay
NFC system is just not for viewing and editing information. You can also make payments by using this technology.
You can put your credit cards on the backside of the phone. As soon as you place your card there, all the card's details will get fetched and the payment will be made.
Peerbits has developed an Android app Flashtag which is based on NFC technology.
It's mainly used for transferring and receiving funds via NFC technology. Moreover, it's also used to retrieve additional information.
Read More: Payment gets revolutionized with NFC enabled payment solutions.
Peer-to-peer money transfer
In P2P payments digital money is transferred from one person to another via an intermediary, which is known as P2P payment application.
This type of payments can be received through PC and mobile device via internet. It provides an easy alternative to traditional payment methods.
iBeacons and bluetooth payment
iBeacon is the Apple's version of Bluetooth based beacon concept. This technology allows you to broadcast and receive minute pieces of data within a short range of distance.
It's used to improve customer experience, tracking purposes, automation, loyalty programs, and classroom programs.
QR codes
A QR code is simply a two-dimensional square-shaped barcode which has encoded data stored in it. Usually, the data is linked to a website. QR codes are mainly used for advertising purpose.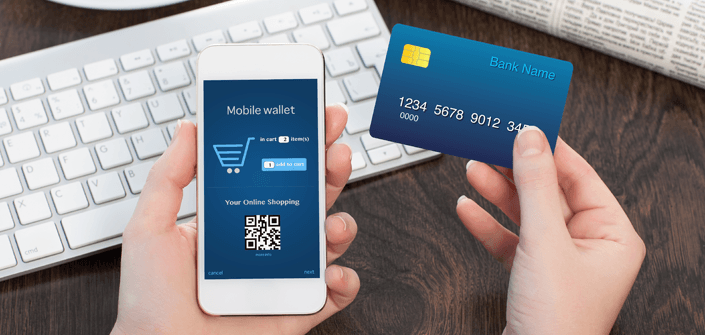 However, it's other applications include email list segmentation, social sharing, print media tracking, and connecting brick and mortar.
Mobile payments and wearables
The growing number of wearables are adding features like contactless payments with wearable apps.
Out of the aforementioned three, Point of sale technological solutions are considered as a major concern, as it is comparatively difficult to build.
Payment gateway for your digital wallet app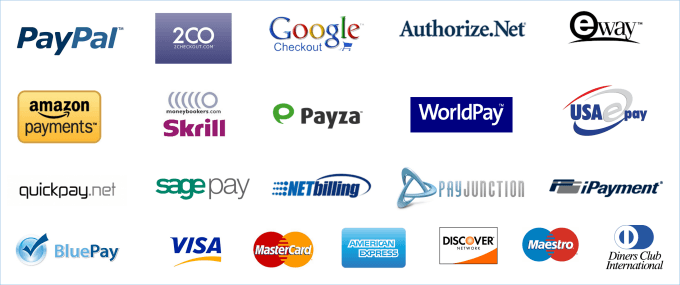 There are a number of payment gateways available to integrate in a mobile wallet to help a user load and send money to and from his wallet with the help of his credit or debit card.
Stripe and Braintree are currently the most famous payment gateways in the market.
Key factors to keep in mind while developing mobile wallet app solutions
Here are some key factors that you need to keep in mind during mobile payment integration:
1. Function prioritizing
A mobile wallet application is basically a collection of different functions and features.
You need to be careful while integrating the basic features, as they'll be eventually making your digital payment app successful.
Do thorough market research, learn customer expectations, demands, and the market trend prevailing before you build a mobile wallet app.
2. Security
Your eWallets app can only be successful if the customers can rely on its security structure.
The e-wallets require customers to store their card information or enter their passwords.
It is your primary responsibility to ensure their data security by using advanced technology methods.
In addition to standard safety and security features, you need to include technologies which are hard to decrypt.
Read More: Sureshot ways to combat mobile wallet solution security threats.
3. Do not forget to include digital receipt
After every transaction performed by users, they need to have a confirmation about the success or failure. This is where the need for a digital receipt arises.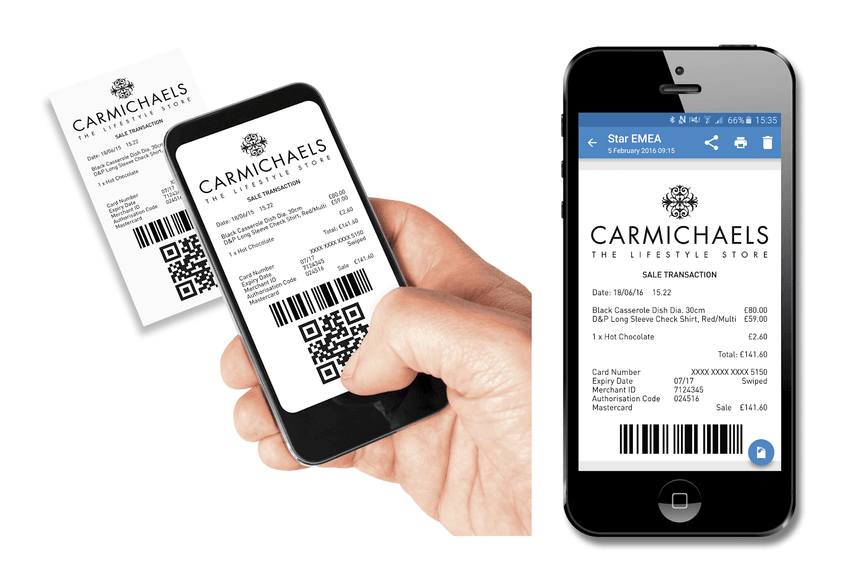 Irrespective of the amount they transacted, it is important that they receive a digital receipt of their payment transaction.
These digital receipts can be sent through email to the respective customer's registered email address.
4. Reward points are a bonus
People like getting rewards. If you are willing to make your digital payment app sustain for a longer time.
If you are giving different leverages to your users, there's no way that they'll be abandoning your website in coming days.
However, you need to keep in mind that they can check their reward points whenever they want, and can redeem them in better ways. At this point, you'll need to understand your target audience, their likes, and dislikes.
5. Keep them engaged
Share timely notifications with your customers regarding the new offers they have. Share customized coupons and deals with them to keep them engaged in your application.
It is often noticed that users abandon an application after its first use. Keeping them notified with latest offers and discounts can help you in keeping them engaged in your digital payment app.
6. Selecting development partner
A mobile app development companies can help you with digital wallet app development in an efficient manner.
They are well worse about the recent technology developments and trends and can assist you in building a better solution.
However, before finalizing a development partner, you need to thoroughly study their profile, and check if they have done similar projects in past. Learning these will help you come with a better digital payment solution.
Conclusion
Mobile wallets are no longer just a trend they have become a need of the time.
However, to relish the benefits of this fast evolving market, you need to ensure flawless implementation of facts and additional features.
Do the necessary market research to build and app for mobile payment solution.