In this new world of modern designed applications. Businesses with digital technologies are forcing enterprise apps to change from being enablers of business operations to being a person of innovation and growth.
Previously, mobile app designers were designing apps, considering the functionality of the mobile device and the size of the screen. The new world of modern design applications is encouraging businesses to change their UI/UX as per the demand & taste of their customers, evolving needs of the market, and new devices. You'll know why businesses should rethink mobile app design?
According to Statista, the number of smartphone subscriptions worldwide has exceeded six billion and is expected to grow by several 100 billion in the coming years.
Design is everything for an application. Implementing unique and innovative ideas into design enable us to build a great application. Nowadays, we have found that people have a zero-tolerance policy for old-designed apps and they are worried about the functionality rather than an app's interface.
App designers not only have to create aesthetically pleasing interfaces, but also require keeping up to altering design trends. This study sheds light on the new expectations and challenges that faced by an organization when designing a mobile application.
Now, IT Decision Makers are focusing on three dimensions, i.e. User experience and Design, moving faster towards development cycles and increase force to impel transformational digital applications.
On the contrary, they are struggling to develop effective strategies to enjoy benefits of new dimensions and searching the right skills to address such requirements.
Do you know?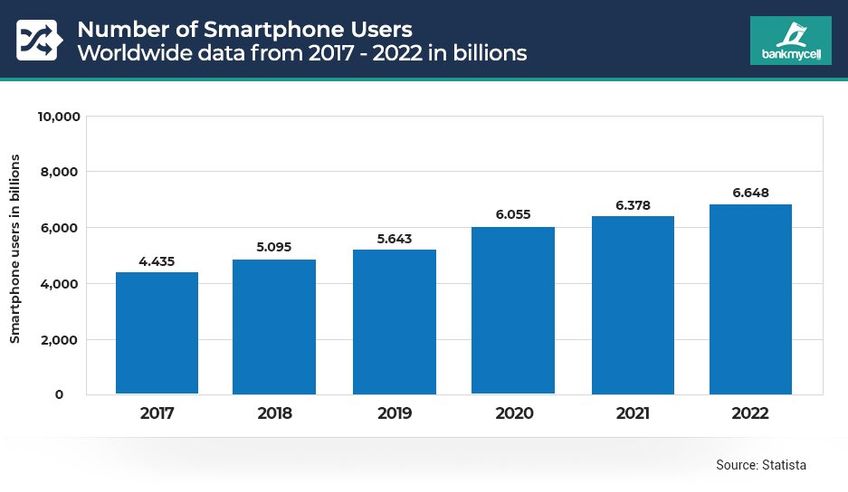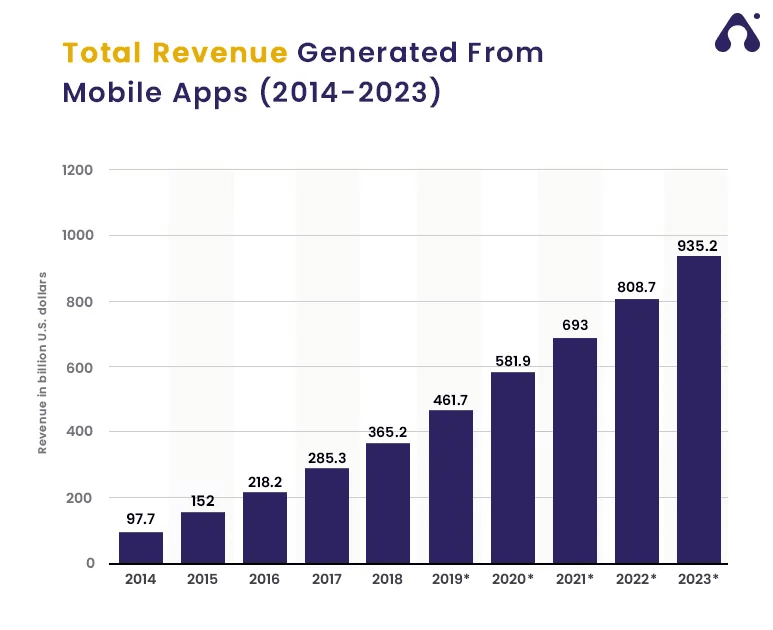 Nowadays, businesses invest in mobile apps to improve their business performance and still in the market. As per the research done by Appventurez, total revenue generated from mobile apps in the year 2014 was valued at 97.7 billion USD, and is expected to grow to 935.2 USD billion by 2023.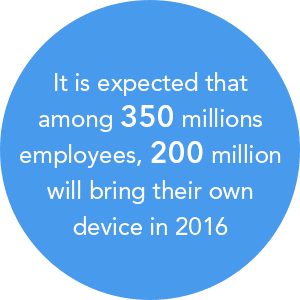 Around 50% of business decision-makers increased their budget in 2012 to engage their customers and partners. There are many advantages to investing in redesigning mobile apps as per 2016's standards, such as:
To improve your business and gain more customers, business owners must invest in redesigning mobile apps. Here are the following advantages of mobile redesigning: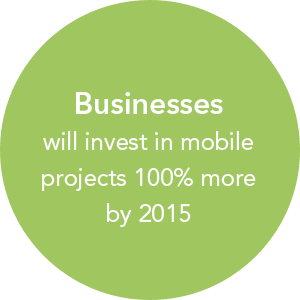 Around 50% of business decision-makers increased their budget in 2012 to engage their customers and partners. There are many advantages to investing in redesigning mobile apps as per 2016's standards, such as:
Providing Engaging Experiences to Users
User Experience (UX) and User Interface (UI) designs are two extremely important factors to consider acquiring the ball right. UX designer must have to take more holistic approach while optimizing mobile application and have to look beyond the standard usability principles of feedback, user-flow, visibility and structure. Despite,
Make research and identify your users

Design for Environments and Devices

Make It Simple, Clean and Expedient

Make Painless Checkout
Faster and Accurate Result
Users are familiar to an app that being quickly deployed and updated and thus, most of the businesses are making efforts to deploy an app as quick as possible.
If any business, who is trying to build and deploy app faster than ever, it means a re-evaluation of how the business has traditionally build and deployed applications, and also deciding how those methods can be enhanced.
Cloud
Many businesses have decided to create and deploy their legacy applications through the cloud. 6 out of 10 say that the cloud infrastructure or the cloud vendor's reputation will have the biggest impact on the app's performance.
Only 4 are worrying about to development of the application and software used to develop it.
Higher Conversion
Redesign mobile app increases conversion rates and thus, increase in revenue. When users use an app, they look at the features as their real benefits.
It is a new approach to increase conversions. Conversions can be increased by many ways – Create sticky call-to-action button, small sign-up page, and so on.
What We Recommend You?
Embed User Experience Design before Development Process
It is critical to drive customer satisfaction and loyalty with quality user experiences and design and thus, businesses should invest in this section and think to integrate design as an important part of the App development process. Business-owners closely need to discuss user experience to meet business goals.
Use Agile Approaches and Best of Breed Technology
Sometimes, agile approaches will be contradictory to the current enterprise approaches when there is pressure to increase the time of outcomes. It would be the good place to start with agile approaches for user-facing applications and newer customers as agile approach builds on a proven technology stack and using partners, who have in-depth expertise and huge experience.
Make Investment in creating a Unified Digital Strategy
With an increase in demand of digital technologies like social, cloud and mobile, organizations with fragmented approaches deal with such forces that turn lead to poorer outcomes.
Businesses have to integrate strategy aligned with goals to capitalize on these technologies to convert organization into a successful business.
The redesign worked: How Mobile Design Agency Helpful?
Professional app designers know how to deal with the today's challenges of the mobile redesign. They hone the tiniest user interaction information and redesign app that engage user experience and push pixels to design masterpiece.
They polished application for startups and enterprise clients by considering brand and user acquisition. If you are disappointed with your existing design, then it's time to redesign an application.