A Point Of Sale (POS) authorizes your business to accept payments from users and also keep a record of sales. It also helps you in taking care of administrative tasks such as managing inventory and staff.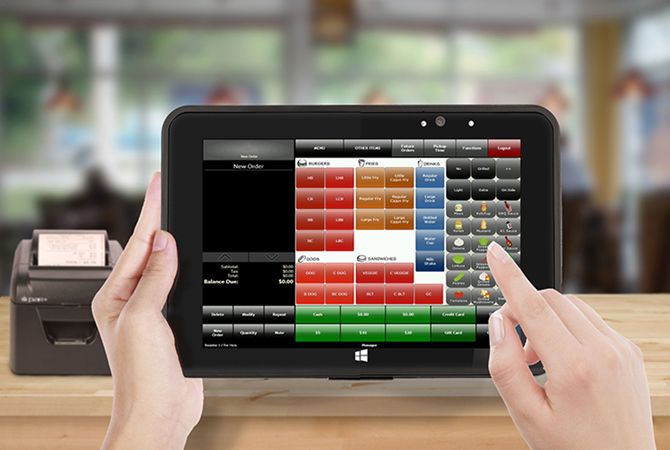 The best pos system permits you not only in performing sales transactions but also to manage various activities. With so many solutions available to retailers selecting the best and appropriate pos for your business is quite challenging. Therefore here are a few checklists that will help you in the retail outlet.
Redraw your business needs
The POS system used by Walmart and Casey's may be of same brand but they differ drastically in functionality. Likewise, depending on where your business is, what it sells, how big is it, how many customers does it serve every day and which class and age group does those people belong to, you can base your POS shopping decision on.
A girl in her early twenties will appreciate if your store's POS machine offers contactless payment. Nonetheless, if elderlies frequent your store, investing in POS machine with Digital payment facility is pointless.
Minimum requirements
Most POS systems work fine on a PC computer with an active internet connection. But those demands can go up or down depending on your POS vendor and requirements.
If you have seen waitresses carrying iPads rather than the conventional notepads for taking orders as part of to the Restaurant management system, you know what I mean here.
POS systems based out of cloud require mere a web browser and an active internet to function. They are SaaS based, billed monthly and a great measure to cut down hardware costs.
A modern cloud-based POS system cost $50-$200/ month while the POS Software license cost $1,200 -$2,500 and you receive software upgrades for the first year.
Retailers borne the minimum hardware costs in addition to the cost of POS system. So make adjustment to your budget already.
If you are a small-time neighborhood store, I don't see a need to pay for POS system with iPads, NFC payment or comprehensive retail mobility solution.
Set a Budget and Shortlist
If you have sent request for proposal (RFP) to tens of hundreds of POS vendors in the US, it time to discard the quotations that exceed the budget. The budget you set, at no cost, should be more than 5% of your monthly profit.
While looking for maximum features in minimum cost is a natural instinct of shoppers, prefer trustworthy brands that insist on excellent customer service, 24/ 7 support, backup and minimum downtime.
A cheap POS system with tens of gimmicky features if down most of the time will do more harm than good to your business.
Compare shortlisted
Now that you have shortlist the best POS systems in your budget. You must drop down the list further before you ask each's demo. Compare the systems you shortlisted with each other in terms of features, minimum requirements, customer support, brand reputation extra and try to shorten the list to 5-10 contenders.
Ask for a demo
Most POS vendors in the urge to sell you their product often offer free demo to potential customers at their business location, where an accompanying sales guy tries to seal the deal right away.
You shouldn't though unless you are genuinely happy with the demo and you have already gone through most of the demos.
Bargain or ask for more feature
Bargain even if you hate to because salespeople often inflate the price of POS systems to make room for the bargain-factor.
When you have finalized a POS system and about to fix the deal, ask for a discount at the time of writing the check or while swiping credit card. The despairing salesperson would be more than willing to offer you a discount at that time.
Evaluation period and testing
If even after the demo you're not sure of the product, ask the vendor for an evaluation time wherein you can use the product for a few days and if dissatisfied return the product for a full refund.
Generally, POS vendors are fine with one week to 15-days evaluation time, which should be enough for you to decide based on how well the system is blending with your business needs.
Staff training
Many POS vendors offer free training to your staff, particularly if you opt for an evaluation period rather than full purchase, in order to increase their chance of selling the product after the trial ends.
Training your staff may cost you a lot of money. Asking for help as a naïve customer in distress in when you want a training session is the most ingenious way you can come up with. Especially, when they risk losing after so many efforts.
Conclusion
At the end of the day, rest your choice on three factors: budget, vendor's reputation, and its post-sales track record. Asking a few shopkeepers, you go well with, is a good starting point. Just don't fall for a charming salesgirl or boy demonstrating the product but the product itself.