The uberization of taxi industry has made a rider's life simple, convenient, and comfortable. However, the same can't be said about the drivers and the taxi fleet owners.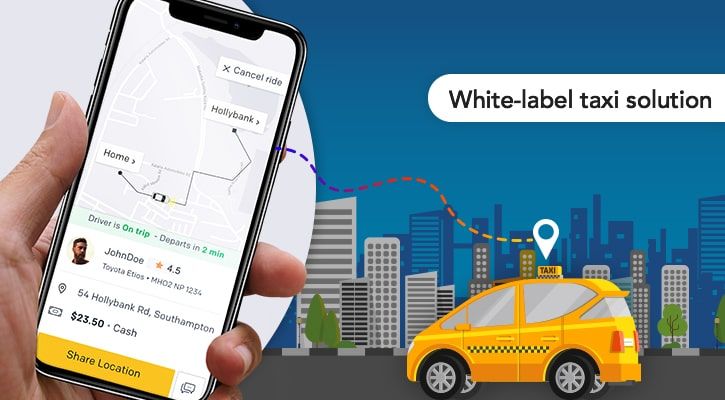 The uber revolution has made life difficult for the traditional taxi business owners and drivers.
To combat this situation, they have only one option and that is to go build an Uber-like application for their business. To do that they have two ways.
They can either build an app from the scratch which will be specially customized for their business needs. Or they can buy a white-label taxi solution which is already tested and proven.
People are divided when it comes to choose between a customized app and a white-label app.
In this article, we will discuss why white-label taxi solution is superior to that of customized app by stating it benefits. But first, let's see what does white-label means?
What are white-label solutions?
The term white-label originated in the times of vinyl records. During this time official artwork was printed and promotional copies were sent to the night clubs, radio, and DJs in a white sleeve to create a hype for the upcoming album.
However, in the modern time the meaning of white-label has changed.
Nowadays, it's referred to the product developed by the company that can be later rebranded and sold to various companies.
White-label solutions in the digital world are the software applications that can be customized as per the branding of the company buying it.
For example, a software development company develops a white-label taxi management software and then sells it to various taxi startups.

Different ways to develop white-label apps
There are two different ways by which you can develop white label applications. These ways are mentioned below.
You can keep the codebase as it is by changing the frontend of the app which would result in an overall different appearance.
This gives you the power to match the app's appearance with that of your client's branding.
The second method is way more complex to build and maintain than the first method. In this you create multi-tenant applications.
Here each tenant has an app that is slightly distinct due to different set of features. This method of development is generally used for SaaS (software-as-a-service).
Different business models for white-label apps
White label apps generally have three major business model.
SaaS-based model
Hosted model
Partnership model
SaaS-based model
The SaaS business model includes two types of charges.
One-time setup fee
Fixed monthly charge
One-time setup fee as the name suggests is a one time fee which you've to pay while setting-up the solution.
Whereas, the fixed monthly charge depends on 1. No. of drivers and 2. No. of trips in a day. This allows you to scale your business as the no. of drivers and trips increases.
Hosted model
In hosted model the development company gives the source code of the white-label taxi solution to the company for a price.
The company may also provide maintenance and support to the solution for an annual maintenance charge (AMC).
Partnership model
In the partnership model, the company providing the white-label solution acts as a technology partner to your taxi company.
In this model, the company charges you an amount annually. Moreover, they also claim a few percentages of share for every successful ride made in a day, week, or month.
Advantages of white-label apps over customized apps
Lower initial investment
Development of a custom-built app from the scratch asks for a lot of investment. You've to invest in research, testing, design, and development.
For that you've to hire designers and developers. You also must hire a business analyst that will figure out all the core features required in your app.
However, there's no such investment needed when it comes to a white-label solution. Simply pay a one-time set-up fee and monthly subscription fee to get started.
Quick to market and gain the first mover advantage
First mover advantage is key in taxi industry. Let's assume that you're an owner of a regional taxi company. The competition in the region is quite harsh and ruthless.
However, no one is using a taxi booking system yet. You contemplated that your company and drivers will benefit a lot from a taxi booking app and decided to go for one.
In this case, you will have two options 1. To build an app from the scratch or 2. Take ready-made white-label solution.
If you opt for option 1 then it might take you a lot of months and even years to come up with the app which can throw you out of the competition as your rival could possibly have an app of their own before you.
In such scenario, white-label taxi solutions are superior to that of customized solution as it saves your time and keeps you ahead of the competition.
Post release maintenance & support
If you opt for a white-label taxi solution then you don't need to worry about any maintenance hassles.
It's because these companies take care of all the maintenance and support for free of cost.
They take care of everything from server, updating code, supporting applications, and ensuring that everything is running smooth. These companies offer all these services inclusive of their package.
Brand visibility
You would rarely see anyone waiting for a taxi along side of a road. Everybody now uses an application to call for a taxi.
If you're a taxi company owner without a mobile app then you're missing out on an incredible number of potential passengers.
With a white-label taxi app people and tourists can search you on Google and other search engine.
A white-label app will surely increase your brand visibility to the customers resulting in increased profits.
Higher ROI
In the previous point we saw how a white-label app plays a significant role in increasing your brand visibility which in turn increases your customers.
This increase in customer results in increased profits too. However, this is not the only way how it increases the profit.
A white-label application also streamlines all the operations of a taxi fleet company that saves your valuable time and allows you to focus on more important elements.
It also eliminates your dependency on the third-party agents that earlier used to help you in getting the bookings in lieu of heavy commissions.
So overall, it makes you huge profits and saves a load of money and time.
Major elements of a white-label taxi app
A basic white-label taxi app must have below three major elements.
Passenger app
Driver app
Admin app
Passenger app
A white label passenger app allows the riders to book a cab at utmost convenience. They just simply need to install and register in the app using their contact number.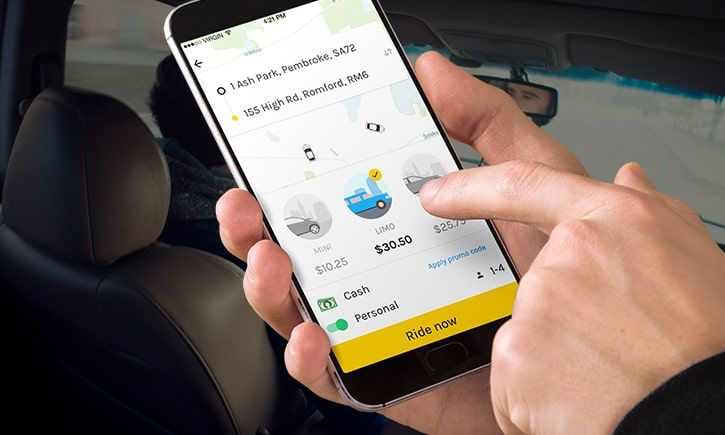 After that they can enter their pick up and drop off location and wait until any nearby driver accepts their request.
The passengers receive real-time notifications on the acceptance of their ride request.
The notification also has details like driver's name, vehicle number, contact number, and driver's rating.
Passenger app is enabled with GPS which provides real-time location of the cabs. The app also provides an estimated fare before the trip starts.
The in-app payment options allow the passengers to pay via debit/credit card or with a digital wallet.
At last when the trip ends, the customer can rate the driver as per their ride experience.
Read More: Major features of our taxi passenger app
Driver app
Drivers can register themselves in a white label driver app by just following few simple steps. The driver app acts as a platform for the drivers to receive ride requests.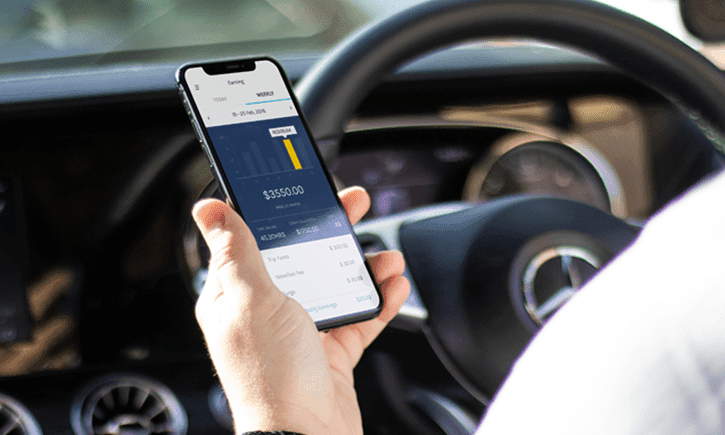 The driver receives a real-time notification whenever a ride request arrives.
They can either accept or reject the request in a stipulated time after which the request passes to the nearby driver. The driver can also call the passenger through the app.
The app is GPS enabled that guides the driver with the pickup and drop-off location through directions, shortest/fastest routes, and less busy areas.
It also shows the estimated time that various routes would take to reach the destination.
The driver can change their status from online to offline with just a single tap. On completion of the trip, the fare is displayed on both passenger and driver app.
Driver can also rate & review the passenger as per their experience. Moreover, the application also shows them the history of their complete earnings.
Admin panel
Admin panel of an Uber-like app helps you in the efficient management of all your fleet operations in real-time.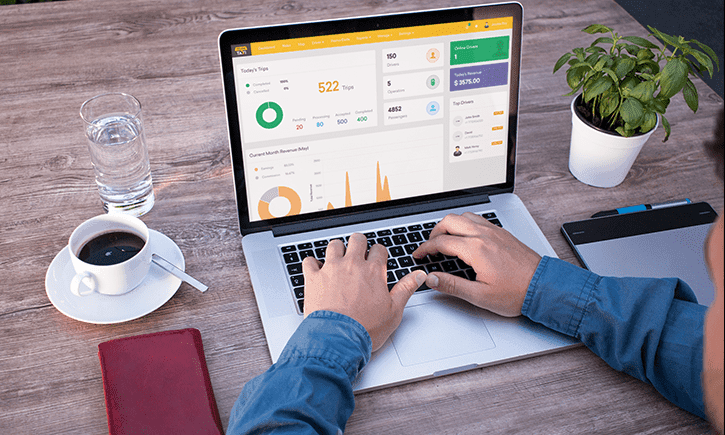 With an admin panel you can manage and monitor all your drivers' activities in real-time. It also helps you to manage and solve all your customer's queries.
Admin panel provides you with reports & analytics which give you all the data like total no. of bookings, earnings, and many more.
These reports are crucial as it allows you take insight driven business decisions.
Major features of our white-label taxi solution
As a leading software development company, we often get questions from our clients whether we develop a white-label taxi solution or not? And the answer is yes.
Working as a leading taxi app development company we have developed a dynamic white label taxi application that has all the features that a taxi app must have.
Apart from that we also have some unique features that make our solution standout from others. Below are few of the major feature.
Zone wise pricing
Zone wise pricing is a feature which allows you to define customized prices for all the requests coming from specific locations in which you see high potential profits.
You can create special zones in these areas and define higher prices to gain maximum profit.
Flat pricing: – In this the all the riders requesting from the zone has to pay a fixed rate.
Customized pricing: – In this all the riders have to pay the fare per kilometer which is usually inflated.
Surge pricing
Surge pricing means rise in the fare due to various factors. We have a surge pricing feature which allows you to define inflated fare rates. You can define these rates based on mainly two factors. These factors are:
Location: – Surge pricing here means inflated rates for some specific regions.
Time: – Inflated rates on all the rides booked in a specific time slots (for ex: 12AM – 5 AM)
Driver's subscription
Our white-label taxi solution provides several driver's subscription to choose from. The subscription model defines how a driver would earn.
Our white-label solution mainly provides three subscription plans which are:
Unlimited rides: – Pay for an unlimited number of rides
Limited rides: – Pay only for the limited number of rides
Pay per ride: – Pay per each ride made
Reports & analytics
Get all the critical data which are important for all the taxi business. These data are presented in the graphical form.
These data indicates how your company and drivers are performing. It helps you in taking insight-driven business decision.
Request analytics: – This shows the various responses that all the rider request received.
Driver hours: – This shows the total no. of online hours and the total no. of idle hours for all your drivers.
Cancellation report: – This report shows all the cancelled rides and the reason why they were cancelled.
Revenue statistics: – This statistics shows the total amount earned by you (commission) and your drivers.
Smart algorithm
Our white-label taxi solution uses smart algorithm to match rider's request to the driver.
The smart algorithm ensures that all the drivers are getting equal opportunities. It follows few parameters in selecting a driver which are mentioned below.
Distance: – The algorithm prefers the driver that has the shortest straight distance from the rider's location.
Idle time: – It prefers the driver that has a higher idle time.
Acceptance ratio: – The ratio of total no. of accepted requests to the total received request is acceptance ratio. A driver having a higher acceptance ratio is preferred.
Cancellation ratio: – The ratio of total no. of requests cancelled after acceptance to the total no. of requests received is called cancellation ratio. The driver with a lower cancellation ratio is preferred.
Payment mode: – The algorithm ensures that all the drivers receive requests of all the payment modes.
Incentives
With our taxi solution you can motivate your drivers by providing them the lucrative incentives.
Our solution consists of various parameters which every driver must fulfill to gain the incentive amount. These parameters are:
Online hours: – Drivers are eligible for an incentive if they complete a predefined number of online hours.
Rides completed: – Drivers can avail incentives if they complete a predefined number of rides.
Time based: – You can also provide incentives by introducing time slots. It means that only those drivers are eligible for incentives who completed all the defined parameters in that particular time slot
Real-time tracking
Our white-label taxi solution is GPS enabled which allows real-time tracking for admin, passengers, and the admin.
Admin can track all the activities of the drivers. Passengers can track location of their driver and vice-versa. Apart from that it also helps in:
Accurate ETAs: – You can provide accurate estimated time of arrivals to your customers.
Warn drivers in emergencies: – With real-time tracking you can warn your drivers if there's an accident or any other emergency.
Suggest alternate route: – With real-time tracking you can suggest alternate routes to your drivers if there's a traffic jam ahead.
Street booking
Apart from app booking we also have a feature of street booking. So, if a driver finds a passenger who wants a ride then he/she can book the ride in an offline mode using this feature.
Thus it gives the driver both online and offline mode for cab booking.
Driver wallet
We provide driver wallet for all the drivers which is nothing but a mean to pay driver commission.
In this each driver must maintain their wallet balance. The commission amount from the wallet gets deducted after each ride.
Heat map
The dashboard of our taxi solution shows a heat map. This heat map shows the areas which have the highest demand.
With this information you can divert your fleet to the areas of high demand to gain maximum profit.
Conclusion
In today's time where taxi business is growing so rapidly there's no room for time. If you think of developing a custom-built app from the scratch then it could easily take one or two years.
And there is a high possibility that your taxi app might be obsolete by then as things are developing at lightning speed.
Keeping this thing in mind a ready-made white-label taxi solution is the way to go. It won't take much time to market. You can save a huge amount by adopting an already tested solution.
So, what are you waiting for? Contact a leading taxi app development company and get your white-label taxi app.