Creating digital products in this ever-competitive IT industry comes with its own sets of challenges. Creation of these digital products requires a team of multiple members that possess a unique set of skills, experience, and expertise. We at Peerbits, overcome these challenges and complexities with the help of design collaboration.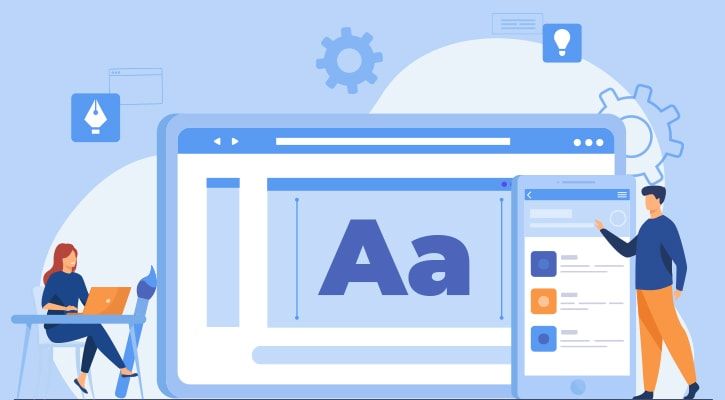 Design collaboration is a smart and pragmatic approach that empowers all the experts to come together and create something top-notch.
But what exactly is design collaboration? In this article, we will discuss what design collaboration is and how it benefits us in creating high-quality digital products. We'll discuss the nitty-gritty of design collaboration in great detail so that it can help other app creators to understand its significance.
What is "Design" Collaboration?
Simply put, design collaboration is a process in which different people with different skill sets come together to share the entire workload of a project with an aim to achieve better results with profound impacts. This definition is very broad in nature as there are infinite ways of organizing the design. It includes a number of designers, reviewers, department such as printing, legal, etc.
Collaborative design is a multi-staged UX process which consists of planning and strategy formed by feedback. It's important to note that the design phase of the UX process is iterative in nature. The entire UX process can be divided into three phases: the beginning phase, middle phase, and the end phase.
The beginning phase is research. Design is the middle phase followed by launch which is the end phase. The entire scope of collaboration depends on the project, size of design agency, and the last proofing station which happens to be the client.

There's no rule that you can't design a product without collaboration. However, with the collaborative design process, you can build products of top-notch quality. At Peerbits, we just don't build apps for our clients, instead, we believe in creating complex internal systems, multi-platform experiences, and also entire brands on some occasions.
To achieve this, we utilize our professionals that possess expertise and experience in various core disciplines like design, strategy, development, and many more.
Due to design collaboration, the best of minds get an opportunity to come together to create products and solutions that are capable of tackling every aspect of a shared goal. Design collaboration puts a problem in front of various experts and forces them to come up with unique possibilities and perspectives.
Design collaboration also opens endless opportunities for stakeholders. So, let's have a look at how it helps the two major stakeholders.
Design agency
Design is a feedback oriented industry. Design collaborations enable different professionals to gather and improve their artwork as a collective effort. For example, if there are multiple designers in a team, then they can come up with various ideas and work on it by combining their skills and experience to render the best possible results. This also allows the team to divide and assign project elements to different people such as fonts, colour, and the design itself.
Client
Generally, clients try to monitor the entire process with a close eye to ensure that everything happens as per they have planned. One major advantage that collaboration has for clients is the exchange of information that they get when designers provide them with various versions of the artwork to receive feedback. This exchange and negotiations result in final iterations which determines what things might work and what might not.
How to create a perfect environment that nurtures design collaboration mindset
Having the right mindset plays a major role in establishing strong collaboration in the designing process. It lays the foundation and guidelines as to who will collaborate, how and at to what extent.
Design collaboration is for all
Many designers have this misconception that only people related to the design field have the qualification to give feedback. However, they often forget the fact that design is more than just visuals as it encompasses every aspect of the product from branding, engineering, etc.
So, it means even people who don't have any background in the design are very much capable of bringing something very new and fresh on the table.
Design collaborations bring many people on board who provides designers with their different perspectives. These clusters of fresh perspectives immensely help the designers to make the right choices that are capable of leaving long-lasting impressions on various aspects such as development, design, and even marketing.
At Peerbits, we understand it very well that collaboration with customers is as important as that of collaboration with designers and other team members. And that's why we involve our clients throughout the entire creation process of the product.
We take ample amount of time to explain to them all the available options and constantly discuss them to ensure that everything is right on track.
Context matters in collaboration
Over the years, we have worked for many clients that have often posed us with complex challenges. Moreover, we have seamlessly worked for our clients for as long as months and even years. This vast experience has provided us with a large amount of knowledge on our past decisions and other valuable context.
We have adopted a context-first approach that ensures that every one of us is at the peak level of knowledge. Such a practice makes it easy for us to take well-informed decisions.
We achieve this keeping everyone at Peerbits updated and provide relevant information to all the members in recording meetings, documentation, and treating a new team member as a client to make him/her understand the process.
Collaboration is much more than new ideas
Collaboration is much more than the exchange of new ideas. Many believe that being open to collaborative feedback is enough. However, you must also possess the skills to utilize those thoughts as catalysts for your project. This is a superior skill and it takes time to perfect it. For starters, you can try to become a better listener.
One common mistake that we all do while a conversation is that we are fixated over how we are going to respond rather than actually listening to the argument properly. This mistake affects the feedback process by a great extent, especially when it comes to design.
Read More: How to turn an app idea into a product: Creating a feature set
To avoid this, you must always listen first before thinking about how would you react. This helps you to totally understand someone else's feedback in a deeper sense. It will help you to understand where they are coming from. If you make this your habit then you might come across a few ideas which hadn't even considered during the initial creation process.
By listening, you give yourself a better chance to understand the reasoning and context that might have inspired specific feedback. After understating feedback in a deeper sense, you can test it against various goals, challenges, and use cases that you're working on.
When all your collaborators are active listeners, then it becomes easier to be more receptive of various feedbacks. And one must not forget that the skill of giving excellent feedback comes from the fact that you well you receive one.
Design collaboration tools
To ensure and enhance the design collaboration, it's important to use the correct design collaboration tools. An effective collaboration tool eliminates all the barriers and facilitates seamless interaction and access for the work. These tools also enable various collaborators to work on a design without shattering the original design.

Let's have a look at a list of advanced tools that you can use for design collaboration.
FIGMA
FIGMA is a shared workplace tool suitable for multiple people who have the same area of the design file. This tool facilitates you and your other teammates to work and design on the same design in real-time.
Advantages
It reduces the user's ability to work on silo.
Figma frees you from adding unnecessary polish or creating static deliverables for enabling collaboration. Moreover, you no longer need to make changes in your workflow for showing off a design.
The tool makes it easy to view and interact with the design in its native environment along with enabling the user to apply tweaks at any point of time.
When to use
Last-moment collaboration, flow docs, high-fidelity wireframes, and showing customers the series of screens to receive feedback and guidance.
MARVEL
Whereas Figma is more flexible and free-form, Marvel, on the other hand, enables a standardized form of collaboration. Moreover, it also makes it easy for customers to collaborate with the design agency.
Advantages
In comparison, Marvel is more formalized, cleaner, focused space, and apt for collaborating with non-design team members.
It eliminates all the requirements of customers to make payment for an account or to possess a deep understanding of the tool.
Clients can simply get the Marvel app to download the screens to view it on a device environment.
When to use
This tool is apt when you're presenting a finalized design work with your developers and customers.
Mural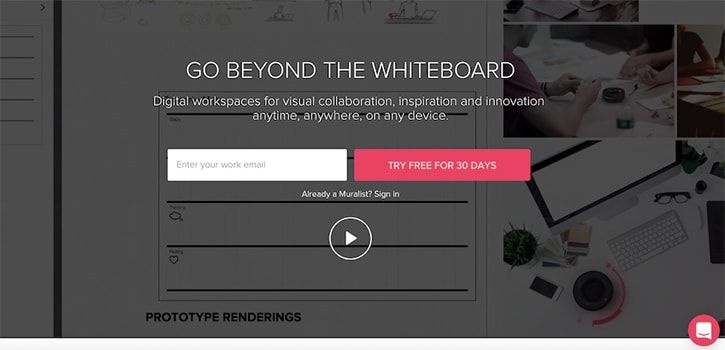 Mural comes with a large HTML5 drawing whiteboard which helps the users to collect team feedback with simple dropping and dragging of rich media files, documents, and links. It's very easy-to-use and enables you to streamline your entire collaboration process. It's biggest benefit lies in the fact that it allows people to voice their feedback. Moreover, it also has a top-notch visual aid system.
Moqups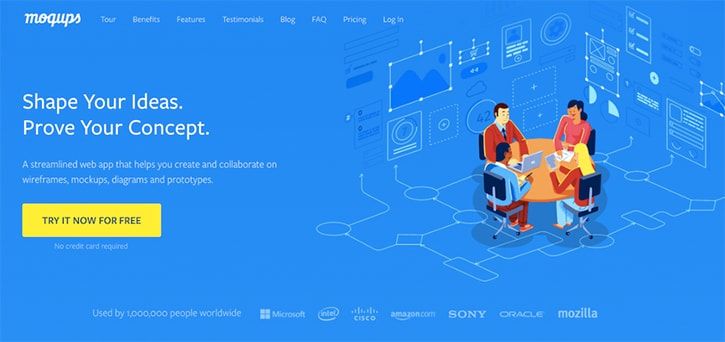 Moqups allows the teams to collaborate on prototypes, mockups, and wireframes making it a universally-friendly platform for designers. It also comes with top-notch integration for a few of the 3rd party collaboration platforms like Google Drive, Slack, and Dropbox. Now, it also supports the server of Confluence and Jira.
Filestage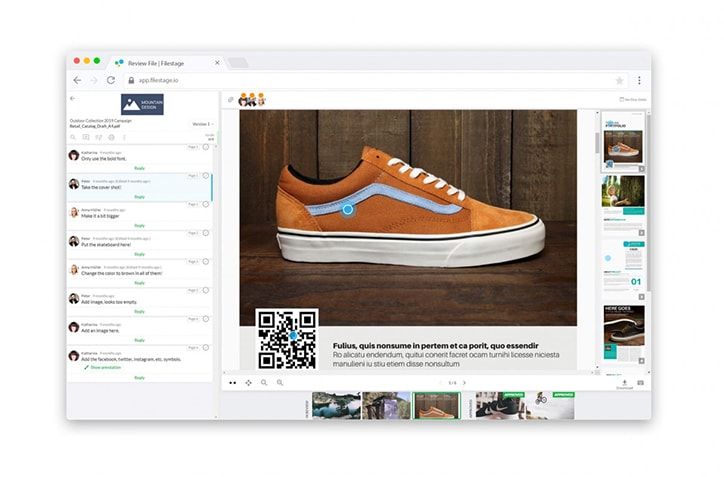 Filestage comes with feature-rich review, intuitive, and approval platform for the creative teams. With Filestage, all the creative professionals and project managers can share and upload their files in quick time.
Moreover, these stakeholders can directly share their feedback on the collateral without creating an account. This decreases the friction along with ensuring that each team member is able to give their feedback clearly.
These comments are then utilized to automatically create a to-do list. This tool makes it easy for project managers to view the current status of the project.
Design Collaboration Process at Peerbits
Now, let's get a sneak peek as to how the design collaboration process is carried out at Peerbits.
Brainstorming
After a few meetings and discussions regarding the application, we try to gain the rough idea of the concept. This rough idea lays the foundation for the brainstorming sessions that our designers and other skilled professionals take part in. At the same time, we also send various questionnaires to our clients. These questionnaires consist of all the questions pertaining to the designing aspect.
Even before receiving the answers, our team had already begun with the process of brainstorming and has come with some initial rough ideas and concepts. These concepts are then discussed with the visual designer and the product manager.
Research
Once our team gets all the answers from the questionnaire from the client, they start conducting their extensive research. In research, the designers try to gain as much information as they can regarding the designing aspects of the project.
They try to find out the latest designing trends of a particular industry that they can use. They also look for similar products available with similar fidelity and experiences and study them to gain some top-notch insights which they can utilize in the final designing process.
Iteration and feedback
Initially, we don't design all the screens. First, we go for a few major screens and then send it to the client for the feedback. We adopt this approach to ensure that we are on the right track. After receiving the feedback we carry on with the process. It's important to note that whatever we design goes through several cycles of iteration and feedback.
So, first, we send our clients with some logo samples and then work on it as per the feedback received from the client. After that, we work on all the major screens. After the major screens, we work on clickable designs.
Once clickable designs are done we then work on the non-functional demo. Our clients can install the non-functional demo so that they can view and experience the working of the application on the device.
Client feedback and development
The last step is of development. So, once our client finalizes all the screen versions, visuals, and wireframes; our designers then walk our clients through them for the last time. We do this to accommodate any last second changes that our client might want to have. Once the client approves these final designs, then they are ready for the development.
Conclusion
In this article, we learned how design collaboration is the rock-solid way to tackle multiple complex problems that one might face during building product designs. Design collaboration helps you to leverage the expertise of multiple team members across many disciplines.
With design collaboration, you can be ensured to meet all the challenges. Furthermore, it provides you with multiple perspectives to choose from and thus helps you to come up with a better solution.