Prologue
As we come to the end of another exciting year, we reminisce the events and activities that kept us on our feet last year and gear ourselves with a newfound strength for the upcoming year.
Annual keynote 2017
Peers gathered around on 1st day of the year 2018 to attend Peerbits' annual keynote. What could be a better way to start the new year than to ask everybody their new year resolution. More than 100 Peers were ready to kickstart the keynote on a resolution note. Professional growth remained a hot resolution. Work-life balance was a topic that inspired many employees to look at theirs. And indeed, New Year means a new you, we said by an employee.
The occasion was new year, we wanted to give our employees a perfect gift, something they were asking for a long-long time. HR's announcement, "we have decided to move to a 5-days working policy" was met with cheers, claps, and uproars. At the end of the day, you got to listen to your employees.

That wasn't the only good news. Our director took the podium to share not one, but four good news. Starting to from the good to the best news to keep your excitement in check. You must have noticed we have passed the 100+ mark. As a part of company's growth efforts, Peerbits management is proud to announce Peerbits has commenced operation in Jeddah
Peerbits Solution has been awarded the prestigious ISO 9001:2015 Certification for its Quality Management System. This wouldn't have been a possibility without the active involvement of both management and employees.
Time for some exciting news. We are Company of the Year 2017 for Mobile-based Solutions. Silicon India gave us this honor for providing top-notch multi-platform mobility solutions to solve the world's problem
Year 2017 wasn't all about work though, the HR team ensured there is some time for the leisure activities too. For example, we started March literally on a footnote. Every month, there was something for the employees to take break from their daily work routine and engage in something out of the box.
Football mania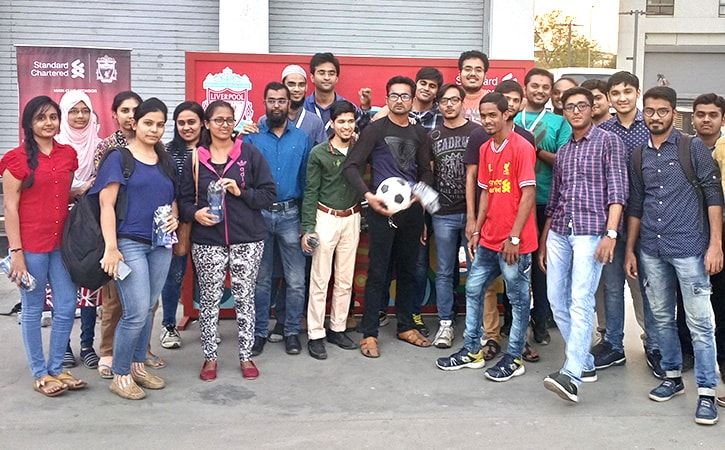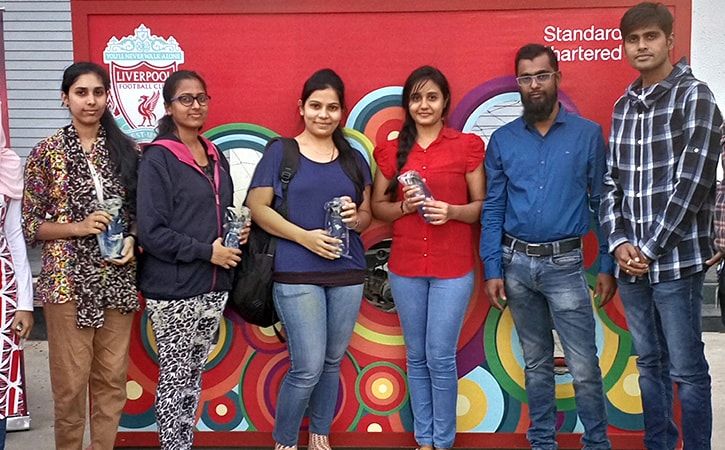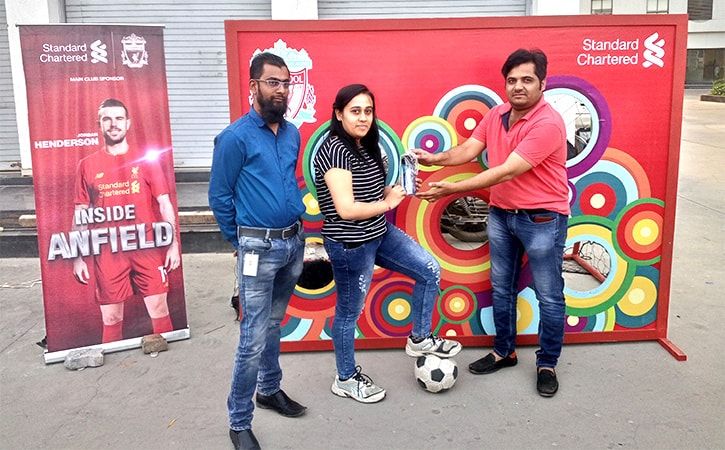 March and football go hand-in-hand. The temperature is neither too cold nor hot. We started the month on a footnote, well football or soccer to be precise. In an event organized by our banking partner, companies across Indian contested for the trophy. Our team did pretty well. We were overwhelmed. They were selected for the final round in Mumbai. There is no better team building activity than a game of football.
Saturday luncheon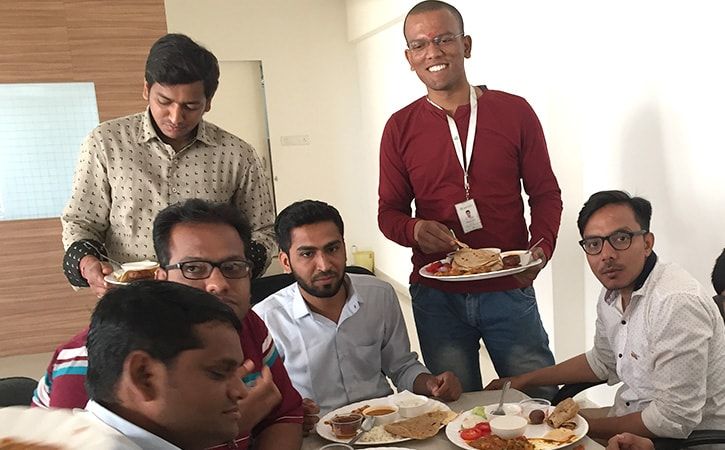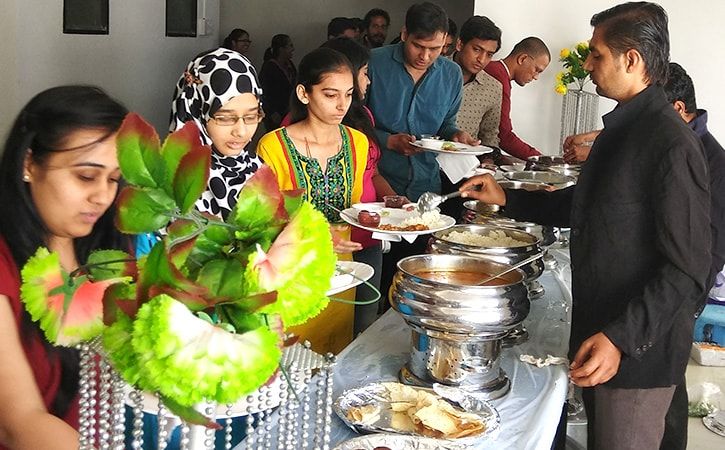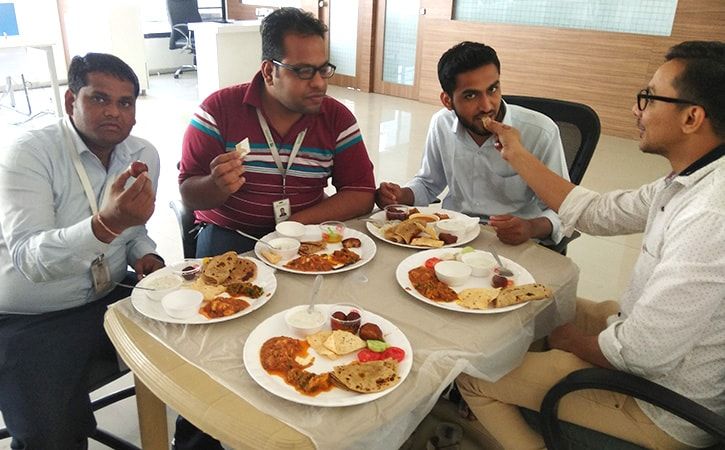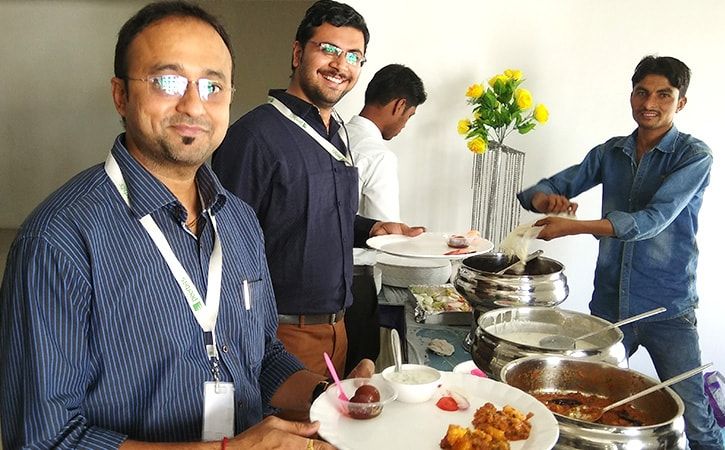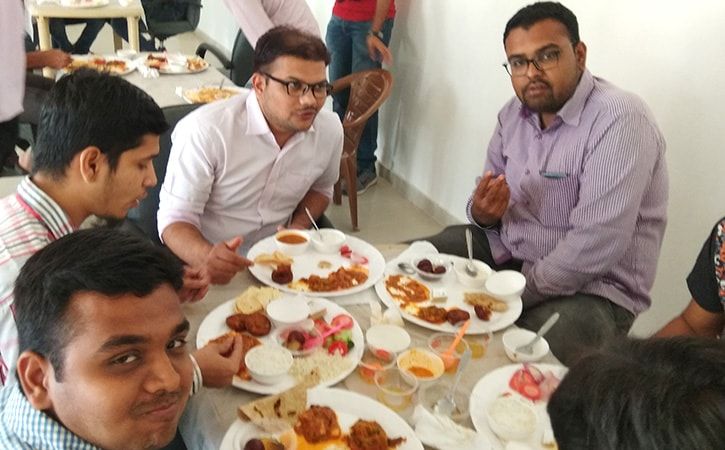 Peerbits had arranged an in-house lunch for all our 100+ employees, inside our office premises. A renowned catering company made all the arrangements. Everybody enjoyed the delicacies from soup to ice-cream. This also encouraged bonding of all employees over food.
Fitness fun
Temperature was soaring outside. With no scope for our employees to do any sort of outdoor activities, we called a fitness expert to our office itself. The motto was to make everybody of their health status and potential risks associated. Checking each employee's BMI (Body Mass index) and giving them tips would have made the event too boring. The expert was doing her job.
To add the fun factor, we gave our employees a couple of tasks. You could see a few people competing on a sit-up challenge, and a bunch of them performing pushup. Those who weren't competing or with the fitness trainer were seen cheering for those in a challenge. Probably, one of the best days here. Goodies were distributed among the participants.
Iftaar party
To keep up with the spirits of the holy month of Ramadan and Eid festivities, a special Iftaar party was arranged by team Peerbits in office premises. Scrumptious meals we served to everyone at dusk. Employees had a choice of a variety of delicious food items.
After all, no year at Peerbits gets complete without an Iftaar party.
Super saturday lunch outing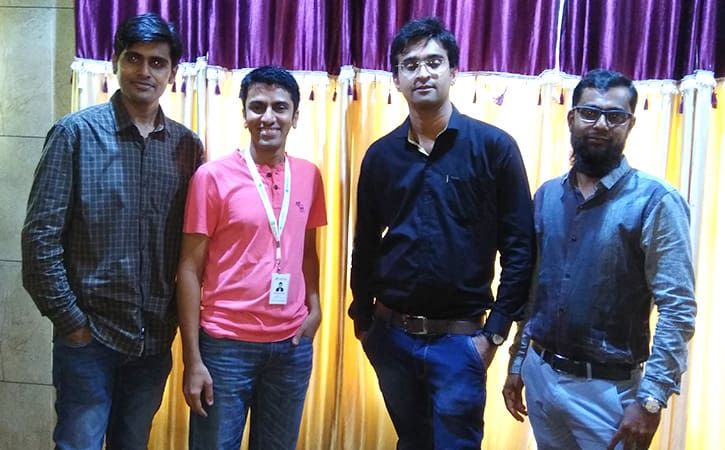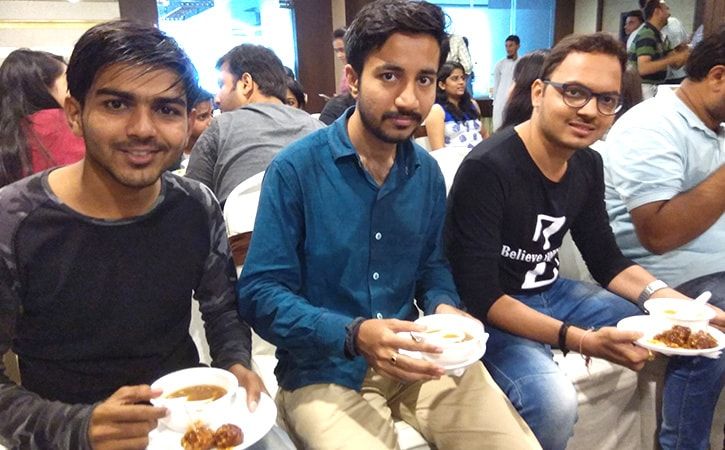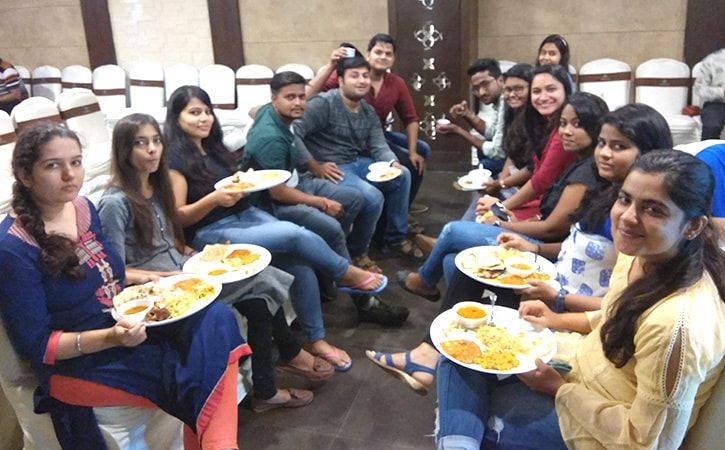 In July, with mercury refusing to dip, we decided take the entire office on a lunch party. The venue was the famous fine dining restaurant. Delicious food was served and everybody had a nice time together chatting and gossiping, passing jokes and enacting their peers while having a bite from the 5-course meal.
Project success party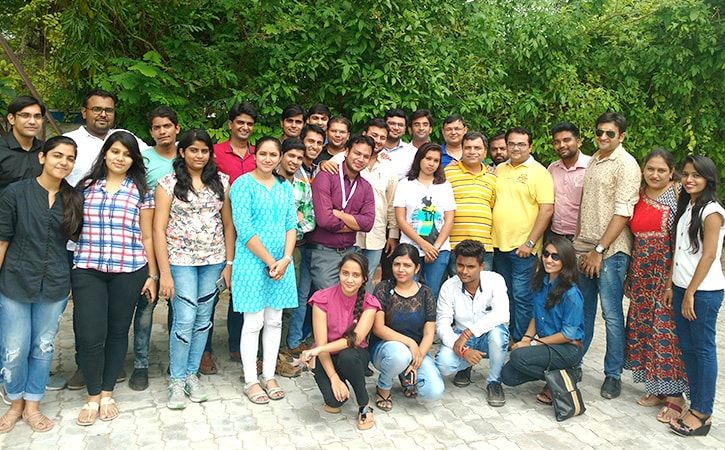 This party was given by the client to the teams engaged with them, after successful completion of the project. The teams were taken out to a nearby resort, where they spent the whole day taking part in different fun activities and were treated with a good lunch later on.
Art is the celebration of freedom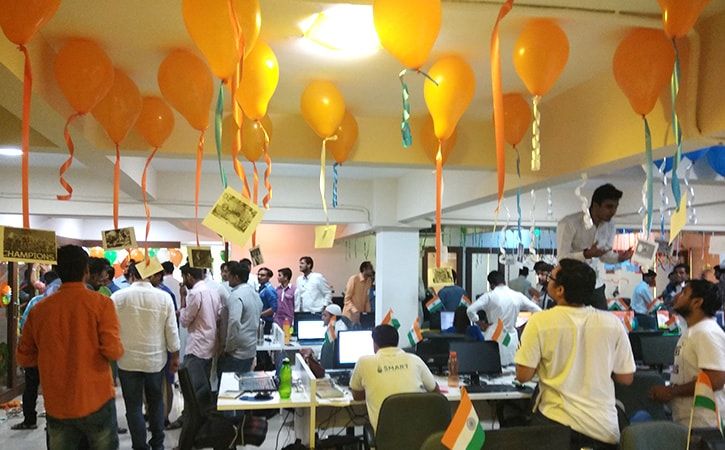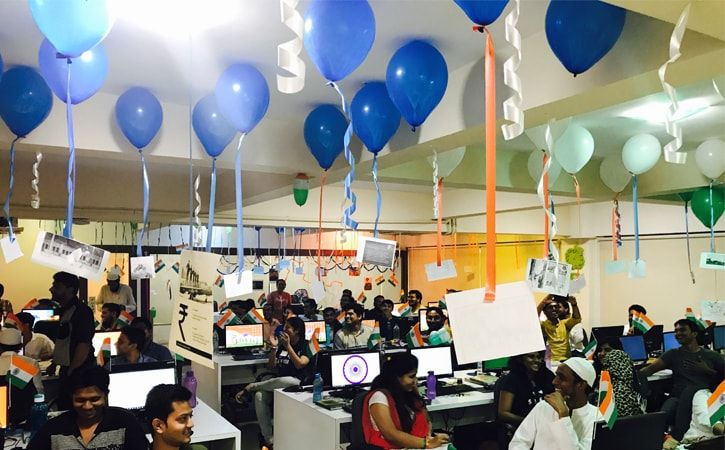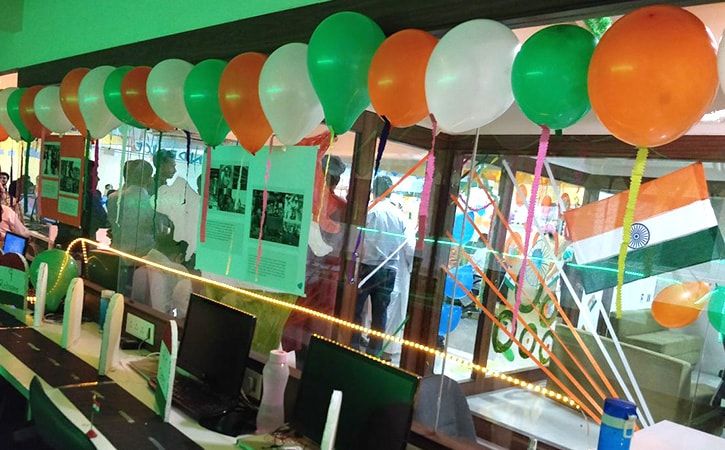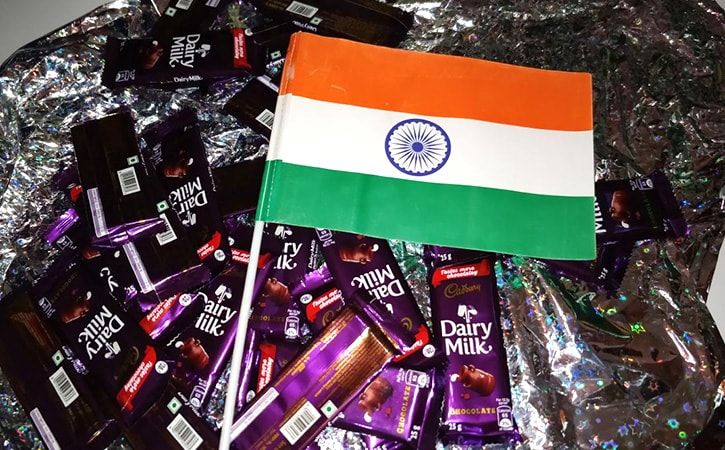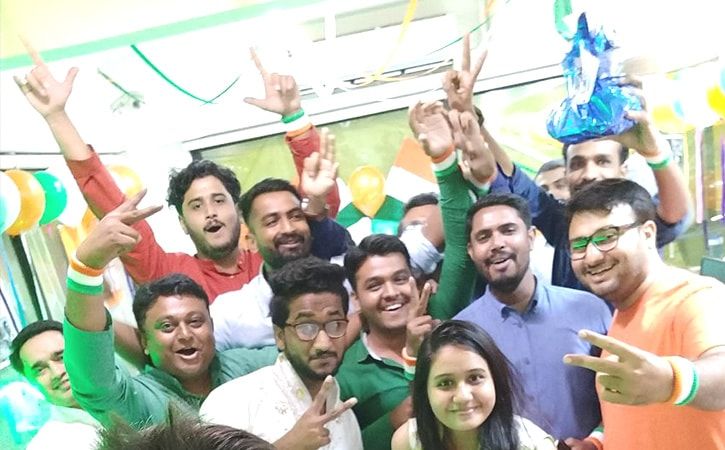 Independence Day was celebrated in the office with pomp and glory. All employees were asked to form different teams. They were supposed to come dressed according to the spirit of independence and had to decorate their work places in patriotic/independence theme. Different competitions were kept between the teams and prizes were given to the deserving winners. Overall the day ended on a happy note.
Know their side of the dice
Psychologists suggest every human being has a unique set of traits, even identical twins. There is a reason we attract certain people and a repel a few. Everybody has a different point of view when it comes to your personality. For example, my boss believes I slack, my mom thinks I am under 1000's of files every day, my colleague think I am a poor guy.
While you can change what others think of you, it great to learn what they do.
Know their side of the dice was an event to learn about your personality and what others perceive you.
THEME celebration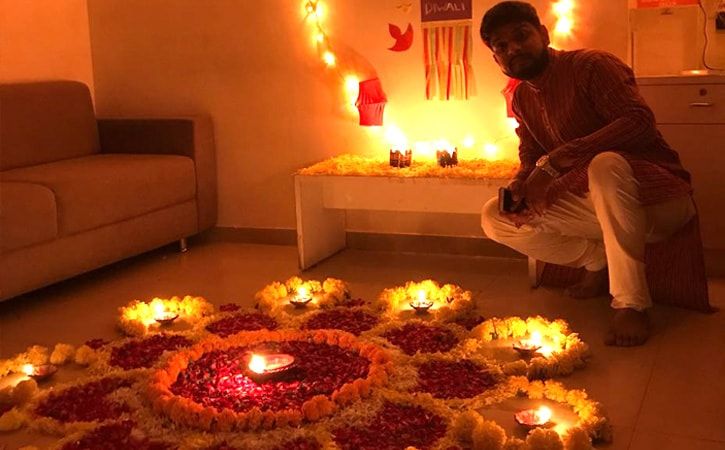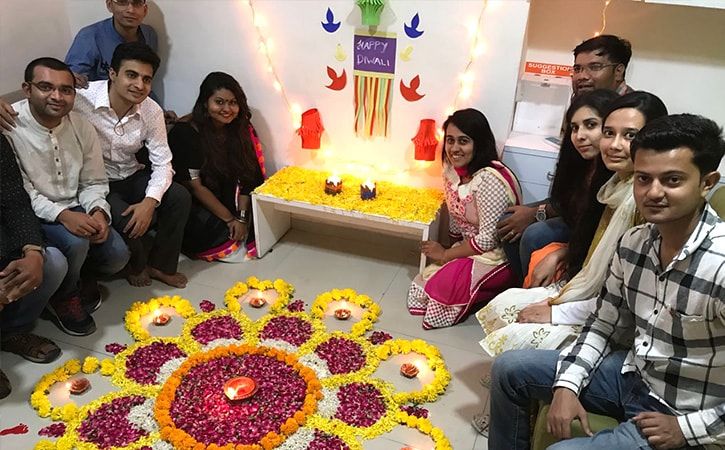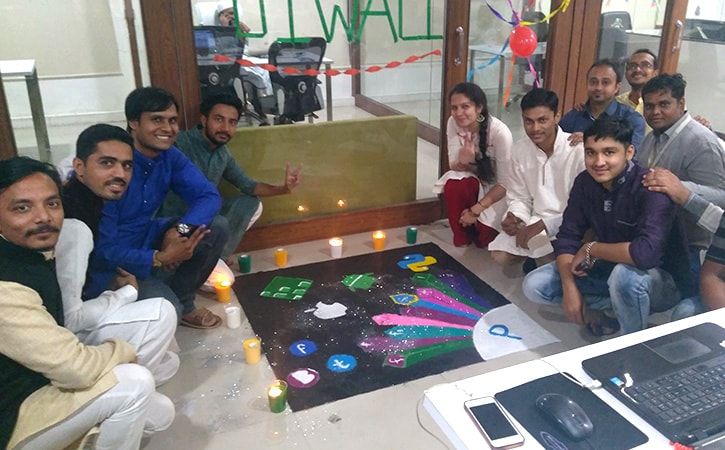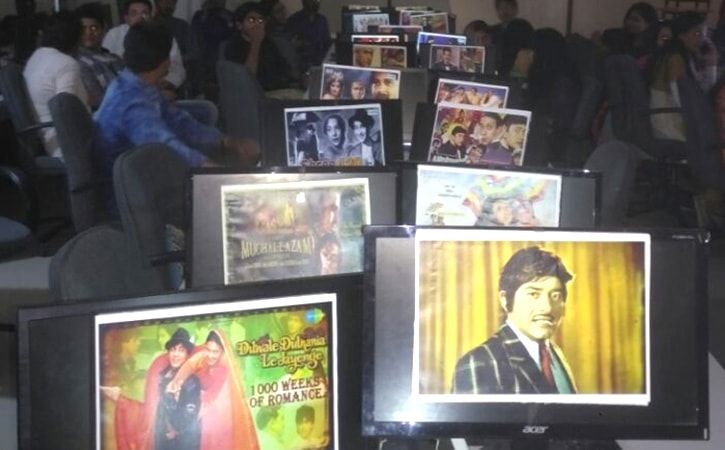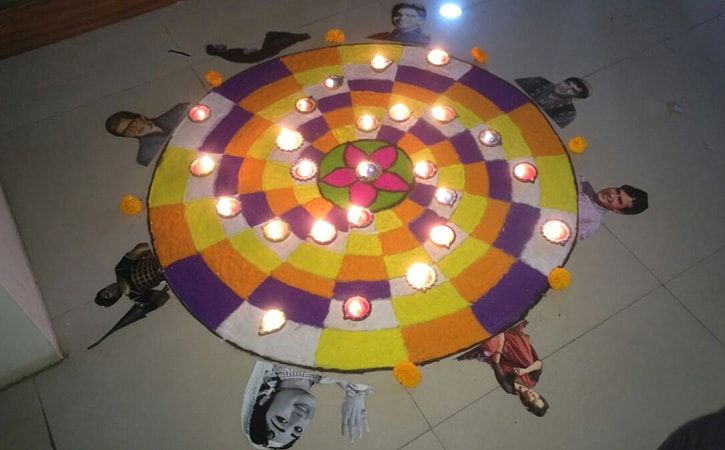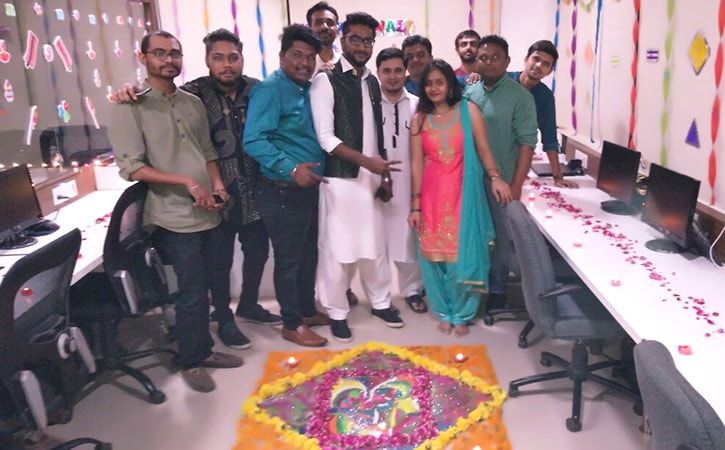 The festive season was celebrated with much fanfare in Peerbits. As a part of the festive spirit, wearing traditional was made a part of the event next day. Peers were divided into teams. Each team was assigned a task, which they had to perform as per the theme assigned to them.
They had to decorate the space assigned to them, create a Rangoli as per the theme, and deliver a common message. Gift Hampers were distributed to the team based on performance. The winning team got a special bunch though.
Super saturday lunch party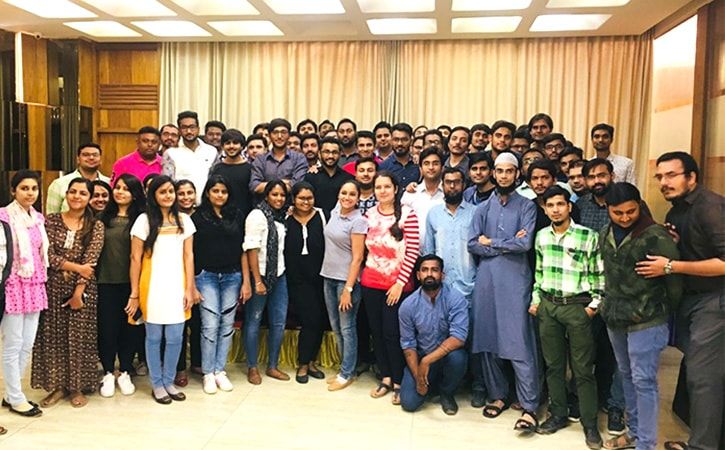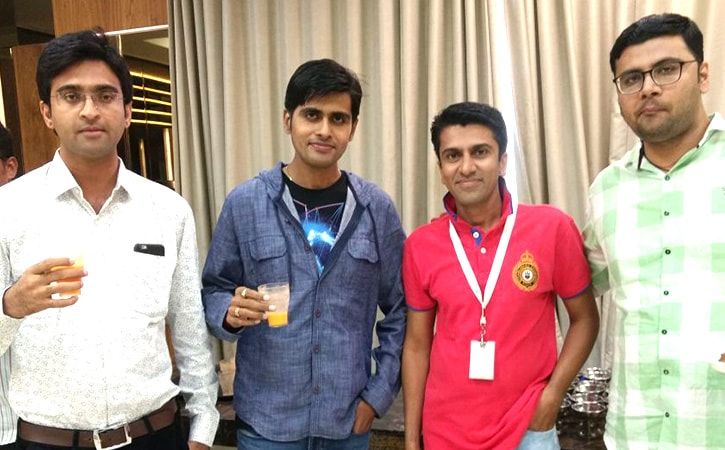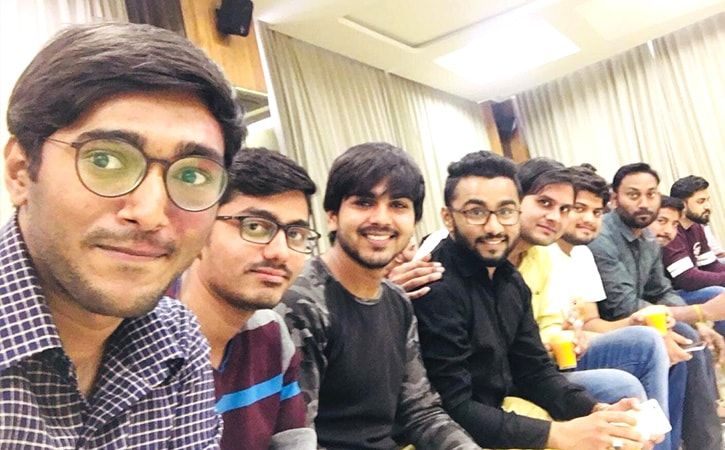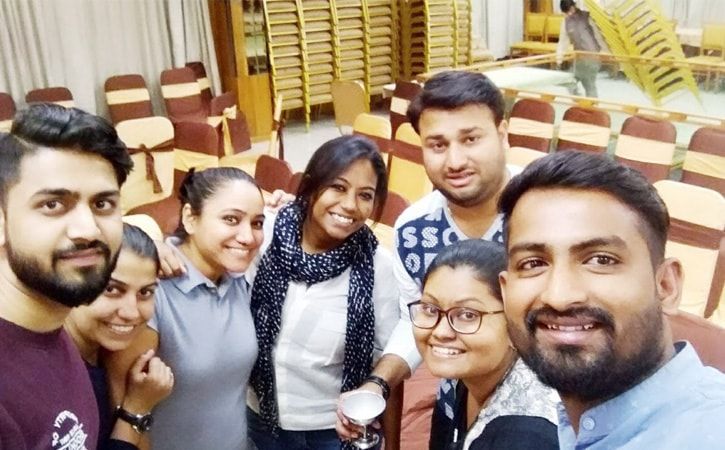 We marked the advent of November with a corporate lunch. Every employee was a part of the luncheon. This time the venue was fine dining restaurant. Everybody had a great time. Lots of laughing faces. Selfies alone and in groups. A few employees though were still talking work. You know workaholics.
English vinglish
No matter how hard we boast our verbal English communications skills, we all make mistakes time and now in the form of typos, grammatical blunders, wrong use of words, or incomprehensible sentences. Fun part starts when we try so hard to phrase a sentence that we twist its meaning so much that the meaning is far funnier than we thought. It's not just us; everybody is committing those blunders. Some are sure to give you a good laugh and a lesson or two about the language.