In the transportation and logistics business, GPS or GPS technology today extends further than just a tool to help drivers to navigate from locations.With the advancement in mobile technology and mobile apps for logistics mobility solutions.
GPS technology has fully transformed the transportation industry. They are mobile app developers that can hand you advanced GPS vehicle tracking systems that include business-effectual tools required by your business and customer needs.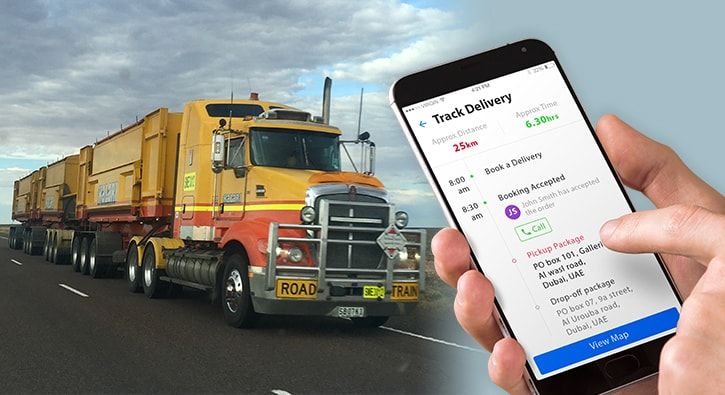 From your smart mobile device, you can easily locate your vehicles, effectively plan drivers' assignments and manage costs.
These features are ideal for running a successful transportation or logistics business without making so many calls or going through bulky reports to make decisions.
GPS tracking technology can work wonders for your business and the benefits are immeasurable.
They are top mobile app development companies with an exceptional team and experience that offer top-notch business mobility solutions that will give your logistics business the best mobile experience.
Through creativity and experience in mobile app solution, developers develop high-performance transportation tracking software tailored to your specific business needs that will help you achieve 100% customer satisfaction.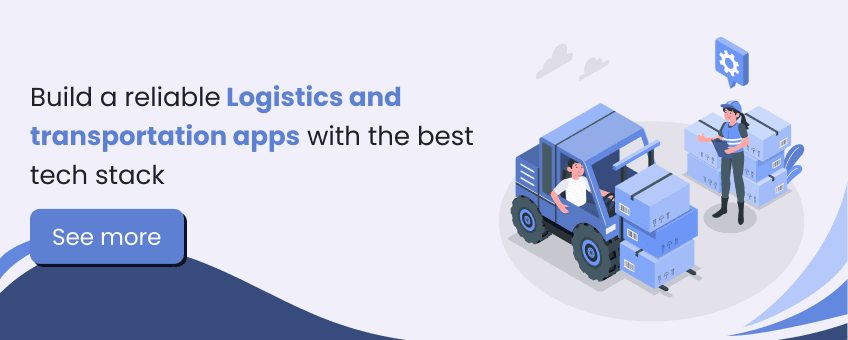 Basic GPS tracking solution for a logistics business
If you run a business that operates through a fleet of vehicles, it is important to have information about the whereabouts of any given vehicle at any time.
The most basic use of GPS vehicle tracking software is to keep a record of your vehicle's location are on the map. This enables you to see which vehicle is in motion and towards which direction.
With GPS tracking technology, you can monitor vehicle speed, routes, engine start-up and shut down, idling and routes.
You can tell whether the vehicle is going to the assigned destination, the routes were taken, and when the vehicle is resting.
It also comes in handy in locating a stolen vehicle. Such control of the fleet of vehicles is a key element to succeed in the transportation and logistics business.
8 benefits of vehicle GPS tracking
Innovation in GPS tracking app development offers several benefits to your transportation business. From shipping, back-office procedures, performance, and communication vehicle.
GPS tracking enables the development of logistics mobility solutions to help you take control and monitor fleet vehicles and manpower.
A modern mobile transportation tracking software can provide information that is critical cost assessment, excellent customer service and improves efficiency.
1. Fleet management
Modern GPS business solutions allow you to have a constant 2-way communication with your fleet. If you need to reroute any of the vehicles in the fleet, or to assign a new pick up on the same route, you can do so based on the information received from the transportation tracking software.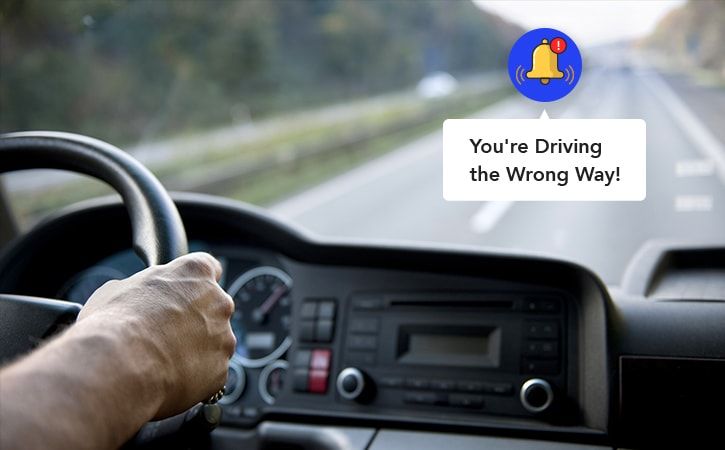 The app will also have a feature that will enable you to notify drivers, who are going the wrong way or warn them against misconduct while on duty.
This feature is all about effective planning and organization. You can cancel a delivery or reprogram a route as well as make other informed decisions based on the vehicle's location.
To achieve increased efficiency and flexibility on small budgets; all you need to do is to build your own GPS tracking system.
Read More: How IoT empowers vehicle tracking system
2. Resource optimization
GPS system helps in enhancing transparency between you and drivers. With GPS monitoring, you can keep an eye on any improbity from the drivers.
Secondly, you can determine the exact cause of delivery delay if there is any. It would surely help in building trust between you and drivers as there would be no scope for any suspicion
3. Driver safety & performance
Drivers are the spine of your transportation & logistic business. Their safety and well-being must be paramount. GPS technology ensures driver's safety by checking driving behavior.
A constant tracking keeps them away from over speeding and brash driving. With the help of GPS technology, you can identify drivers who exhibits good driving skills and can offer rewards or incentives accordingly.
4. Unmatched efficiency
A GPS vehicle tracking system is automated and provides real-time updates on your remote device. This helps in quick decision making.
No paperwork for both managers and drivers needed, hence you have more time to focus on other business duties. The drivers drive with no worries of the mileage as a result of road works or detours on their routes.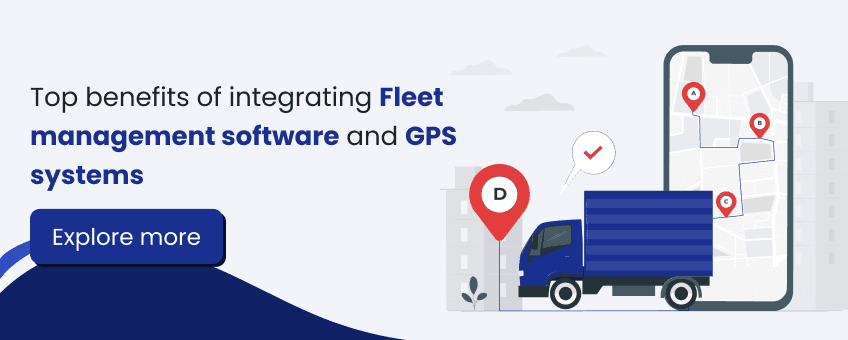 In this way, the GPS system is an important tool towards getting the best performance and efficiency from each of your staff.
By making your own GPS-based custom software, you can quickly and efficiently handle any technical failure by immediately allocating the next nearest vehicle.
5. Reduce administrative resources
Compiling stats like mileage reports requires deploying employees on the road. This would cause overwhelming manpower on the road which eventually increases the cost.
Moreover, it also increases employees in the office to complete the remaining desk job. GPS technology reduces this number at large as it becomes possible to receive stats directly from the vehicle.
6. Cost analysis/assessment
You can be able to analyze fuel cost for business related assignments and control drivers from consuming fuel for personal gains.
Through vehicle tracking, you can also identify old vehicles that consume more costs and eliminate drivers' bad habits which could lead to more fuel consumptions.
7. Minimal theft risks
In the transport and logistics business, a lot of money is at stake. In any case, if a vehicle with costly consignments is stolen; then it would cause massive losses along with an adverse effect on your business reputation.
GPS system helps in sending as alert in case of any such event. It assists you to take appropriate actions against the perpetrators.
Read More: Point affecting the cost of mobile app development
8. Quality customer service
Proper planning helps you to fit more deliveries per day, which translates into quicker services to customers. It also allows you to accurately update clients on the expected arrival time and in case of any delays.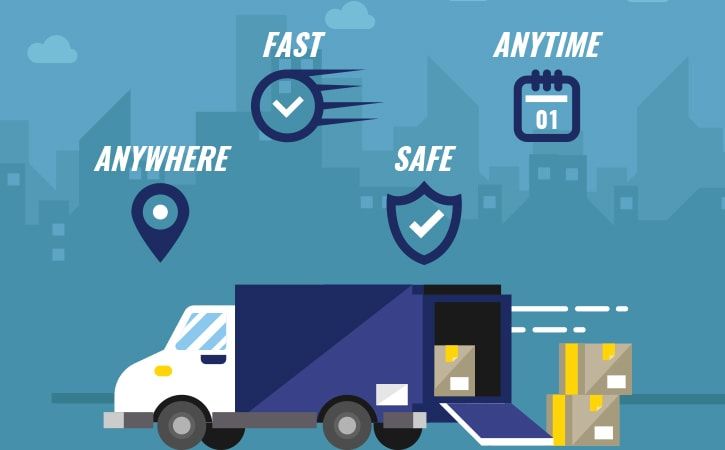 Peerbits.com provides logistic mobility solutions through GPS Tracking App Development that is crafted to achieve maximum performance and profitability for your business. Our vehicle tracking mobile app delivers future technology today.
Conclusion
GPS technology is a must if you own any transportation or logistic business. It is because GPS comes with a plethora of benefits which has the potential to transform your business holistically.
So, you must allocate a good chunk of money to deploy GPS technology of standard quality as it will always be of worth. You can consult Mobile app development companies to get an idea about the cost of app development of a GPS tracking application.