Many of us have different memories associated with the hospital. For doctors, nurses, and other staff, it's just their workplace.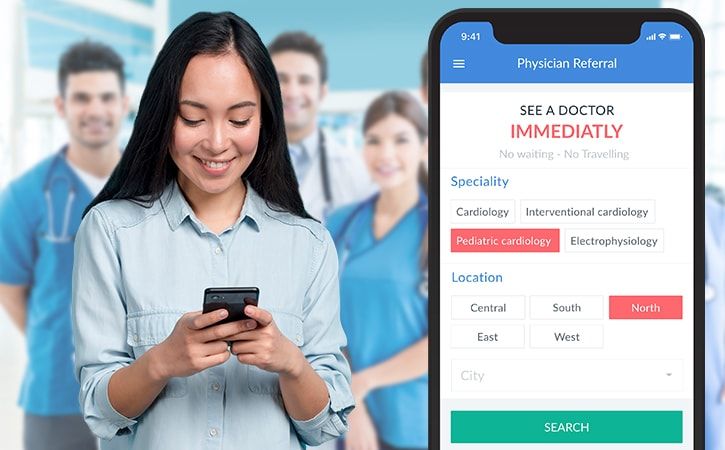 However, for the patients, it's not that comforting. We all remember the times when we waited in the long queues. I am sure most of us still remember that distinct "hospital" odour. And to make matters worse the gloomy sight of all the hopeless patients is more than enough to induce anxiety and panic amongst us all.
But thanks to the on-demand doctor appointment app, we can put an end to all those discomforts.
In recent years, the healthcare apps have massively grown. According to Markets and Markets, the global healthcare IT market will reach a whopping $280 billion by the year 2021 with an impressive annual growth rate of 16%.
Even more interesting stat is that the share of the mobile sector was around $26 billion dollar in 2017 with a 17% annual growth.
Doctors of the 21st century are leveraging the benefits of IT developments in healthcare to provide services to a large number of people in a quick time. The following stats prove it:
Almost 1.7 billion Smartphone users have a healthcare app since 2017, which constitutes half of the total Smartphone users in the world.
Not only users, even doctors have started using these apps on a regular basis. More than 80% of physicians use medical apps regularly.
These stats show that on demand doctor booking and appointment solutions are here to revolutionize the healthcare industry.
In addition to that, the recent coronavirus pandemic is making people afraid to visit any hospital or clinic for addressing their healthcare needs. We all know that the chances of getting infected with COVID-19 are higher in crowded places like the waiting rooms of hospitals. Due to this situation, many people are staying home either self-medicating or risking their conditions to become worse.
The healthcare providers and payors are now adopting alternative methods to the traditional doctor office appointments. In this search, modern digital health technology has emerged as a saviour that can allow patients and doctors to hold appointments virtually.
Combating COVID-19 with software developments
Many governments around the world have already adopted and implemented modern software solution to fight against COVID-19.
Many apps like Polish Home Quarantine (Kwarantana domowa), Spanish Salud Responde, Indian Aarogya Setu, and international COVID Symptom Tracker has played a significant role in preventing the spread of the virus by providing clear instructions about the symptoms, collecting data for researching spread and behaviour of the virus.
There are also chatbots such as WHO by the World Health Organization which shares all the latest news related to the pandemic. However, none of the above-mentioned solutions provides real-time remote services. So, a question arises how an individual who isn't infected by COVID-19 can see a doctor quickly and safely.
The answer to this question lies in the on-demand appointment app for patients and doctors. A platform that can prove to be an effective alternative in the medical institutions to several in-office visits.
So, if you're an entrepreneur and are looking to make a lot of moolah then building a doctor appointment mobile app is something you must go for.
Various types of revenue models for doctor booking software
Before building your own doctor booking and appointment solution, it's important to understand from where and how you'll get the revenue. There are various types of revenue models available for doctor appointment software. Let's have a look at them one by one.

Commission-based model
This is the simplest revenue model in which the doctor gives some portion of his fee as a commission to the app owner. The online appointment booking app provides the doctor with a lot of exposure and patients. And in return, the doctor agrees to pay the part of his fees as a commission to the app.
Paid listing
This revenue model is a boon for all the doctors who don't enjoy the same success and exposure as that of other successful doctors. They can pay some amount as a fee to get themselves in the list of the featured doctors. The featured doctors are more likely to receive calls and inquiries from the patients.
In-app advertisement
Apart from the above two options of receiving commissions and charging fees for the featured list, there's another way for the app owners to make money. And it's by charging fees for the in-app advertisements from interested healthcare companies and brands.
Must have features for your on demand doctor appointment app
To ensure that your on-demand doctor booking and appointment system is top-notch, you must include these must have features.
Profile creation
Creation of both doctor as well as the patient profile is the first key feature of the on demand doctor booking and appointment application. In this both doctors and patients fill important details to create their respective profiles. The doctor's profile may consist of the following information.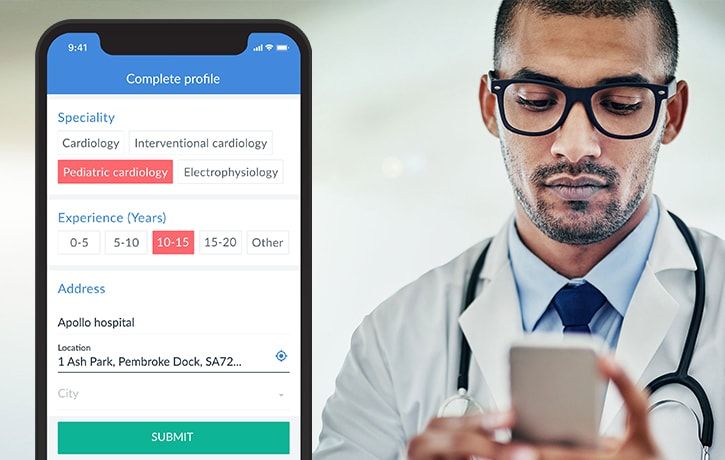 Location of the doctor: – You can also add the distance counter between the patient and the doctor.
Competence: – In this section, the doctor can add their specialty, experience, education, professional certifications, and many more.
Photos: – Pictures of workplaces, etc.
Rating: – This section will show the reviews and ratings given by the other patients.
Similarly, the patient's profile will have information such as:
First and last name: – This helps the doctor to make a record of your name along with getting to know how to address their patients.
Phone number: – This helps the doctor to make a quick call to their patients.
Address: – The patient's address helps the application to make a list of all the nearby doctors.
Age, sex, and other information: – This information is necessary for the treatment of the patient.
Searching
This feature empowers the patients to search for a suitable doctor as per their needs. The patients can search doctors using various filters like doctor's specialty, area, type of care, price, range, preferable time, available insurance, and many more.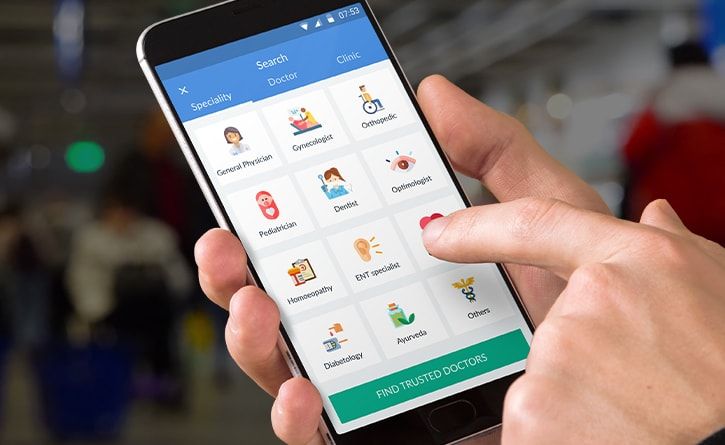 For example, if a patient is suffering from heart disease, then he would search for a cardiologist in his nearby area instead of searching for doctors from the entire database.
This search feature with a plethora of filters makes the process of searching doctors streamlined, quick, accurate, and relevant.
Appointment booking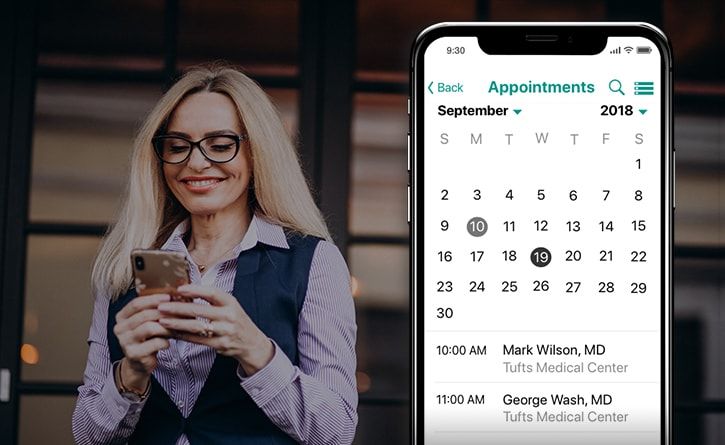 Once the patient selects the suitable doctor, he can send a request for the appointment. A built-in chat is also provided so that the patient can discuss any additional issues or queries. Once the doctor and the patient are on the same page by discussing everything out, the doctor then confirms the appointment request.
Multiple payment options
Since the world is progressing towards a cashless society, you must integrate in-built payment gateway in your on-demand Doctor Appointment Scheduling app. This allows your users to make payments via multiple modes such as credit card, debit card, and wallet without any hassles.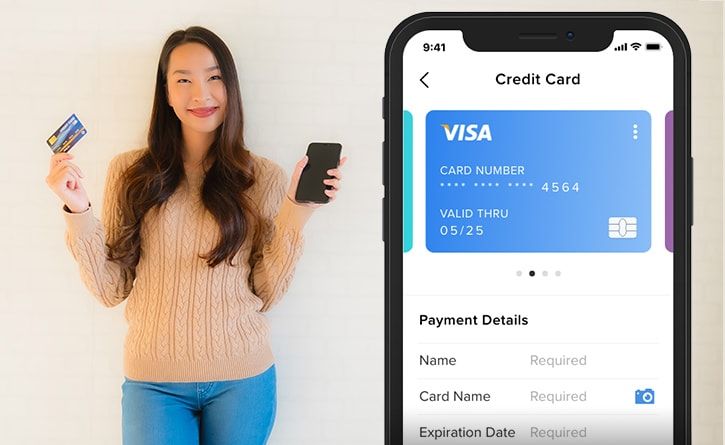 Payment option is also the last stage, so it becomes essential for you that none of your users goes away from this stage. To ensure this, your payment process must follow the below criteria:
The process should be simple, so that the users have to make as few actions as possible.
The process should be quick which can minimize the processing time.
The payment process must have the top-notch security against scams and frauds.
In addition, the solution also generates the automatic invoice along with keeping records of payments. This system can also be useful for the hospital staff in the generation of pay-slips.
SOS/Emergency
No one can predict when a medical emergency might occur. That's why it's important that your online appointment booking app has a feature that can manage all the SOS and emergency cases. This feature would allow the user to call for an ambulance by just making a few clicks on their smartphone.
GPS tracking
This feature helps both patients and doctors to locate each other in the least possible time with accurate and short routes.
Live video conferencing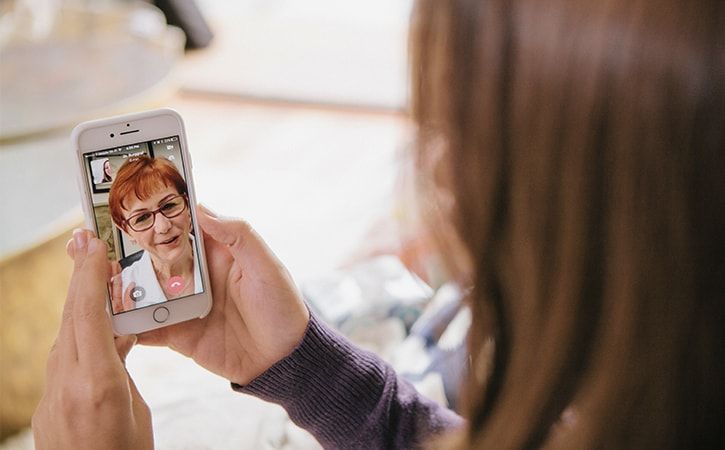 Live video conferencing is an important feature of an online appointment booking app. It helps the users to have personal interactions with their doctors. This feature saves user's time as they don't need to visit the clinics all the time.
Read More: Consult doctors for quick diagnosis via video conferencing.
Push notifications
With this feature, the users can get push notifications on their mobile phones even when they are not using it. In addition, the admin can also send reminders about appointments, medicines, and many more.
Document sharing
With this feature, the patients can share their previous prescription and medical records with the doctors. This feature assists the doctors in the diagnosis process.
Few tips to follow for a successful on demand doctor appointment application
Developing an on-demand doctor appointment and booking solution is not the only thing. You need to follow many other tips to ensure that your doctor patient appointment and booking solution is successful.

Focus on establishing good network of doctors
Your main focus should be to build a good network of experienced and trusted doctors. This makes it easy for all the patients to choose the best expert.
Give benefits to doctors
You must ensure that you provide your doctors with multiple benefits on registering on the application such as simple payment, greater visibility, and many more.
Doctor authentication
Before listing any doctor on your platform, you must ensure its authenticity by evaluating their work history. This step is significant as the bad reputation of any doctor directly affects your on demand doctor appointment mobile application.
Carefully select your monetization strategy
You must choose your revenue model with the utmost care. Along with that, you must also draft the membership plans in such a way that it attracts doctors to get listed on your platform.
Offer discounts to your users
You can provide various discounts, promos, and other loyalty offers to attract and retain new and old users respectively.
Select the best technology stack
Select the best technology stack which is suitable for your application. You can also go for cutting-edge technologies like artificial intelligence and machine learning to integrate creative feature sets for both patients and doctors. In addition, you must also have an in-house team that picks a highly proficient healthcare technology partner.
Technology stack
To develop a successful doctor appointment and booking application, you must choose the best technology stack as many critical features are directly dependent on it. Let's list out all the technologies which are needed for various features.
Multiple payment modes: Google Money, Braintree, PayPal, Stripe, eWallets
Push notifications: Push.io, Twilio
Database: Postgress, Integration, Cassandra, MongoDB, Mailchimp, Hbase.
In-app calling and messaging: Twilio, Nexmo.
Real-time analytics: Flink, IBM, Spark, Bigdata, Apache, Cisco, Hadoop.
Cloud environment: Google, Amazon Web Services (AWS), Microsoft Azure.
Steps of developing a doctor booking application
Now that we know the must-have features, technology stack, and other important tips building of an on demand doctor appointment and booking app, let's have a look at the various stages of its development process.
App concept
First of all, you have to be absolutely clear about all the requirements of your on-demand application. Apart from that you should also know what your business model is? You should have a clear idea about your target audience.
It's advisable to do extensive audience research once you zero down on your initial concept. You can also use the audience research to validate your concept. Afterwards, you can come up with various prototypes with minor alterations of the same concept.
Business analysis
Once you zero down on your app concept, you can then hire a team of competent business analysts that can build the wireframes and diagrams for various use cases of your on demand appointment scheduling software.
App designing
The next step is app designing. Here your main focus should be on making the design simple and engaging. For a better UX, you can simply reduce the number of steps which are required to complete an appointment.
Read More: How healthcare mobility solutions improve patient's care?
App development
The next step is app development. For this you need to have a sound understanding of PlayStore and AppStore guidelines. You also need to hire a team of developers. During the hiring process, you should give preference to candidates that have similar portfolio and experience of similar apps. Your main objective should be to ensure that all your developers have the expertise of the required technology stack.
Quality assurance
Once the application is developed, it must go through a set of rigorous tests and quality assurance processes. These tests ensure that the on-demand applications are capable of optimum performance. You also need to ensure that the application passes through rigorous speed testing, unit testing, integration testing, security testing, load testing, and regression testing.
App launching
You must ensure that the launch of your on demand doctor appointment and booking application is a big success. And for that you have to begin with a grand pre-launch campaign that runs all along the development process. To make the event big, you can engage with the industry leaders and influencers. Reaching out to users via various channels is also an effective way to make your app launch a huge event.
How much does it cost in developing a doctor appointment app
The cost required for developing your on demand doctor appointment app depends on several factors such as:
Complexity of app
No. of hours
Hourly rates
Contract type
No. of platforms
Technology stack
According to our estimation, it takes around 350-450 hours to build the frontend of an MVP for each platform. Similarly, it takes around 60-70 hours for the UI. And the backend takes around 250-300 hours.
If we take the average hourly rate as $40 then the total cost for developing a doctor appointment app will be around $27,000.
Read More: How Much Does It Cost to Make an App?
Conclusion
The medical app for doctor appointment is the new "Uber" for both patients as well as the doctors. Its increasing popularity is attracting many people including doctors, patients, medical institutions, and entrepreneurs.
In this blog, we have tried to cover all key aspects on how to build an on-demand doctor appointment app. First we saw the different revenue models that you can go for. After that we listed all the must have features for your doctor appointment application.
After seeing all the features, we saw some tips that you must follow to ensure a successful development of your application. After that we mentioned the technology stack used for the development.
After the technology stack we saw the different steps of developing a doctor booking app.
At last we also mentioned how much it would cost you to develop a doctor appointment application.
I hope you liked this blog. For more such insightful blogs, keep reading this space.