We are in an era where apps are a part of business. Earlier models of business showcased apps as differentiators. This is not the case anymore. This is the age of mobility and the average customer looks for an app to conduct part or most of his or her business with the organisation.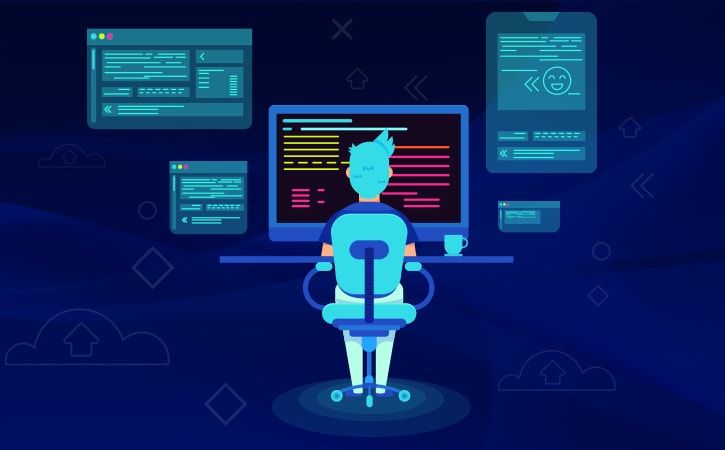 Similarly in-house apps are also transforming processes in organisations. This indicates the rising importance of apps in everyday life – from aggregators to utility payments, to booking apps, you name it, literally everything is covered with apps.
This has understandably led to a profusion of developers, throwing companies into confusion - on hiring the best resource/agency to develop world class apps. Here is a little list of dos and don'ts that will help you to eliminate the below par developers and choose the most suitable ones.
Points to keep in mind while hiring the best app developers
Look for a team that has strong domain expertise
You need to work with a developer who has strong domain expertise. In other words, the developer should have exposure to your domain. Without in-depth knowledge of your domain and the intrinsic challenges or mandatory requirements, even the best developer will turn out to be an epic flop show.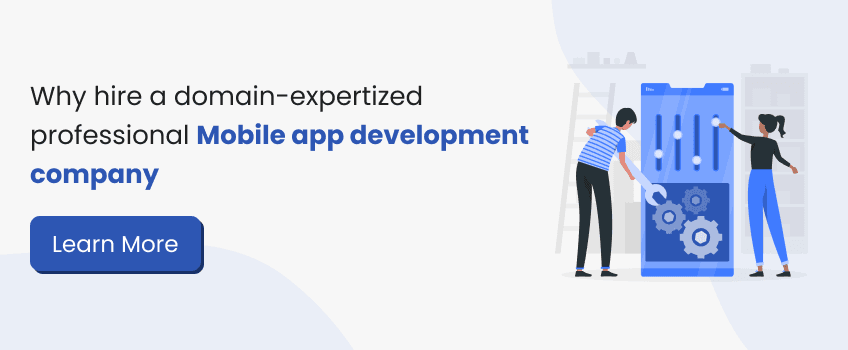 Experience matter
Whenever you are hiring app developers with brilliant technical skills, and knowledge. It is also necessary to hire app developers with relevant experiences.
Before hiring any app developer always check their previous experience how many types of apps they developed and what are their expertise. With these, you can get an idea about the developers in which division they have gained expertise.
Look for a team which can develop apps for different platforms
One major question which you must ask yourself before choosing an app developer is that – for which platforms you want to develop your app? You must be clear in your mind regarding this question.
No matter if you go for a single platform such as iOS or Android or you go an app that works on both the platforms you must put your requirements very clear.
And you must choose a company who can meet all your requirements and has a deep knowledge of all the platforms.
Choose a team of the right size with impressive technology stack
The size of the team matters. This will give the team better ideas and variegated inputs. For instance if you were to choose a team that is too small, you may end up with a narrow set of skills and ideas and exposure.
By employing a team of the right size, you will get better experienced hands to work on your project and help out, in addition to having access to a broader technology stack.
The team needs to collectively offer you a broader technology stack. This will give you the best results, across versions and browsers.
Here it is important to note that choosing a team that is too big also may not be a very good idea. The right sized team will have greater focus on projects.
Pick a team that has a strong app portfolio
The first aspect that needs to be checked on the app portfolio is if the team relies on the same technology stack for all projects or uses different technologies as per specific needs. This will give you a better idea of her professionalism and capability of the team.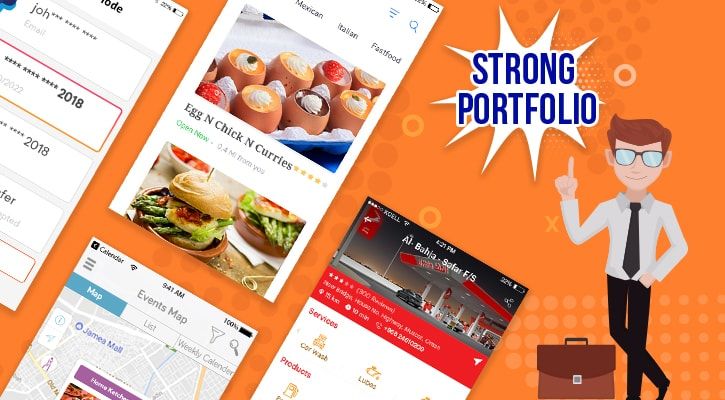 The portfolio will also tell you if the team has worked on projects similar to yours in the past or if all the claims are merely hyperbole. An app portfolio that has considerable projects in your domain will indicate more expertise and exposure.
And when it comes to concepts, you will get a fair idea of how the team implements and executes ideas.
Hire the team that is innovative with open source platforms
With most of the apps being developed on open source platforms, there is a crying need for innovation in the functions and features. A decluttered and simplified interface is the winner in the race, moving ahead of apps with a lot of bells and whistles that are of little or no use in terms of functionality and convenience.
Choose a developer or team that understand the need for professionalism and meeting the expectations of your domain.
Read more: Looking for iOS App Development? Hire from the Best
The persona of users is most important and if the developing team gets the alignment right, you are halfway near success.
Choose someone who is good in communication
Communication plays a crucial role in mobile app development. You must choose a team of developers who are good at communicating their ideas, suggestions, and the progress of the project.
You need to keep few factors in mind. First one is how often they give you updates about the project. These updates will give you a rough idea on how fast the completion of project would take place.
Secondly, you've to notice how keen and interested they are to develop your app? You can judge this by seeing what extra efforts they are putting or the suggestions that they are giving. Quality of input is a great indicator.
Five Don'ts that will help you to eliminate unsuitable teams/developers
Do not choose a team on the basis of pricing criteria alone
If price was the only metric, then you could actually try picking up app development skills and doing it yourself. Sounds good? Not really, isn't it? Price is an important criteria, but should never be the sole determining criteria.
Do your homework right. Check out the proficiency, expertise, experience, track record, app portfolio and clientele first before you even look at the pricing.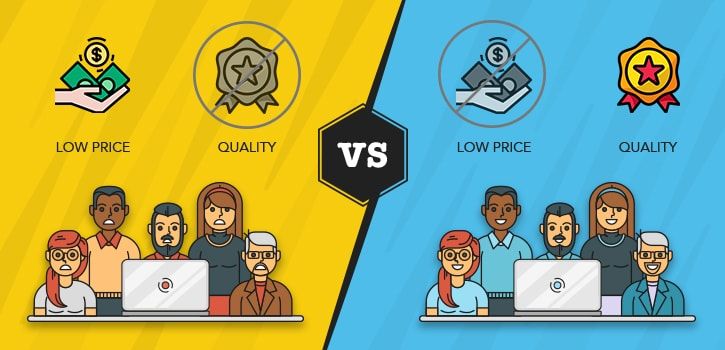 Let the pricing factor come in at the last, but never at the front. A cheaply priced development effort may actually cost you more in the long run. In fact, you may find yourself out of the domain itself, if your product fares badly.
Coming to the price aspect – if you do not have an idea of how much is the ideal cost, or if you are looking for a ballpark estimate of the costs for developing an app, read this.
Do not go only by Simple ROI, check out all the three different ROIs
Not many individuals may be aware of the three different ROIs – Simple ROI, Efficiency ROI and Risk Aversion ROI. If you were to only go by Simple ROI, you may be actually cutting yourself out of a better business process. Take care to evaluate all the three ROIs when you opt for app development or the right developer.
Your product should deliver greater value and efficiency to the clients, it should never become a risk for you or the clients at any point of time and it needs to be simply cost effective.

These three metrics are important considering the impact of various data protection regimes that have been promulgated around the world in the recent past.
Do not use the services of a team that does not provide you with documentation
Never pick a developer or team that does not furnish documentation about the app. This will be of great importance when you opt for improving the app through updates, patches, increasing features and functionalities. Without app documentation you will find it difficult to carry out exploratory testing or maintenance.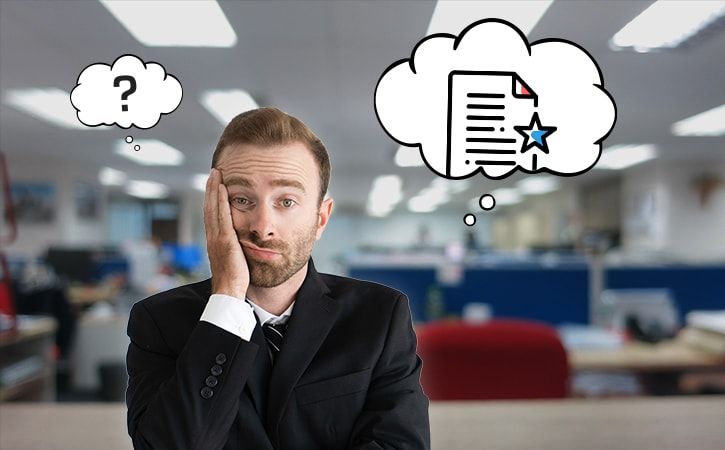 It is also highly likely that you may use the services of a different team in the future, or maybe an inhouse team. Therefore, never hire mobile app developer who does not offer you information that will permit you to tinker with the app at a later stage.
Do not Choose an Offshore Developers Who Lacks Resources
Nowadays, to find the best app developers across the world has become easy all thanks to the globalization. However, it doesn't mean that you can choose anyone from any geography. You got to think hard for taking that decision.
Different geographical regions will have different cost consideration. The quality of developers and technology may also vary with the geography.
For choosing developers from a different country you must ensure that they have the required skills and the technology to pull off your project.
Do not Choose Someone Which Has No Maintenance Policy
Never choose a development firm which doesn't offer you any maintenance services. There would be times even after the launch of the app when you need your developers' help to fix the bugs, releasing updates, and adding new feature.
That's why it becomes imperative to understand the company's policy for app maintenance and support. Along with that you also need to check the following.
Post-launch support
The way they handle and fixes bugs
The cost of each new app release.
Do not pick a developer without certifications and one who does not hour a Non-Disclosure Agreement
Do not choose a developer or team who does not have certified resources on roll. The team needs to be aware of the needs of the industry with the requisite experience. Additionally, the team needs to honour the provisions of non-disclosure.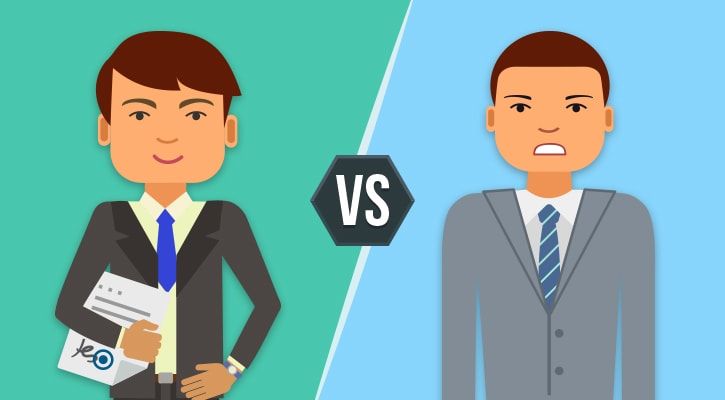 The question that may arise here is – How do I check this? Well, it's elementary. When you are taken through a tour of the app portfolios and past clientele, if the team discloses too much of information, then it is a warning that your app may also face the same consequence in the future.
Read more: Hire the perfect mobile app developer?
Do not pick a developer/team who is unaware of rising privacy concerns
Do not pick a team that is unaware of the global clamour for increased data protection and privacy. With governments enforcing regulations about the handling of information, it is necessary for businesses to ensure that the apps and all processes are secure by design.
The information that will be collected on the apps needs to comply with the various provisions.
It is therefore necessary that businesses do not rely on the services of agencies that are unaware of the requirements under various data protection regimes. This will help to prevent stiff penalties that may be imposed in the event of any violation in the future.
Pivotal to the success of your app is the convergence of the app idea with its execution. This effectively means that you should be in a position to explain your requirements and the concept very clearly to the team that develops the app.
And most importantly, the team that will build the app should possess all the above qualities or fulfill the above requirements to completely meet expectations.
Remember, at the pace with which businesses are competing, you may sometimes not even get another shot at getting an app built, if your first offering turns out to be a disaster. Customers are unforgiving in an era, where the loss of reputation can sink a business.
Therefore, choose well, do your homework right and make an informed decision. Before you leave, here is something to bear in mind. Never rush into launching your app, ensure that it has proved itself in tests.
Carry out extensive testing before you release it for users. Remember – your app is the digital bridge between your business and your clients.
Do not rely only on google. Do your own research
Google search or an alternative search engine won't be enough. Start doing research by yourself. Ask for feedback and reviews of app developers from their previous clients or company.
Conclusion
Almost every business on the earth today needs digital support. And optimum of them require an application. To make a successful mobile app, you need expert mobile app developers.
In this blog, We have covered everything you should know before you hire any app developer to shape your idea.
This will help you find the right resource, identify the right talent, and finalize the best developer. Remember, the best delivers the best. And following the steps mentioned in the blog will help you hire the best.