Smart people built the smart phones to live a smarter life, but hardly had they known that smartness is subjective and will never find the stop.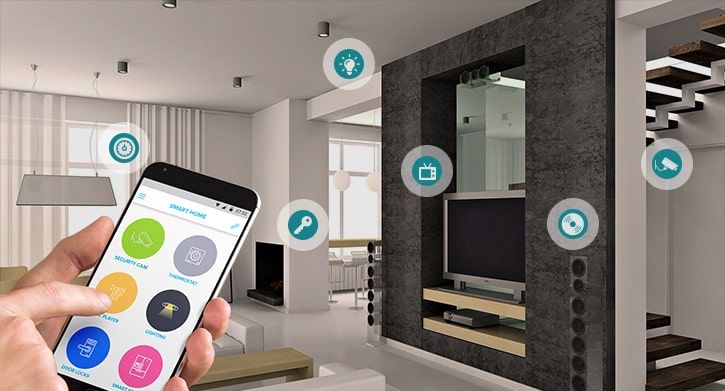 Call it hunger for advancement or the marching arms of grandfather's clock, which changed not only the way we live but also the way we think and define innovation.
This is how the Internet of Things (IoT) entered.
In a matter of seconds, it decreased the intervention of humans in the working of devices.
Allowing you to pre-command your air conditioner to cool your house to a set temperature by the time you reach.
Things have changed thus changing our interaction with them. Home automation is a part of the entire blueprint we are talking.
While on one hand, we have 'do it yourself' systems like Iris, SmartThings, Wink, iSmartAlarm, Insteon etc, on the other hand, we have Installer based systems like XFINITY Home, IntelligentHome, ADT Pulse, Digital Life and more.
The list doesn't end with these two categories, home automation gets a massive percentage of contribution through smart Plugs/switches, Lightbulbs, Thermostats, Cameras, Locks and much more.
These smart devices today are need of time, but what could be the possible reasons behind all the chaos:

Reasons
The first thing here is the security. People feel safe with these smart devices securing their home and offices.
As with them guarding their house, they can identify any form of suspicious activity and can according take action.
Another reason probably could be the energy saving concept. The home automation devices don't just serve you by making things easier for you but simultaneously also save energy.
According to a report, if home automation is used, it allows you to save almost 10% of primary energy consumption.
It does make things easy for you. This one is quite obvious and being little frank, the biggest reason behind the wide acceptance.
The era is pushing forward speedily, and people have numerous things to do.
Having home automation makes it easy for them to focus on the remaining ingredients of their priority list.
These were just a few reasons which are primarily calling for the big boom in home automation.
According to a survey report, 90% people have mentioned security as the major reason behind opting the home automation.
The same report shares the preferred devices that talk about 72% people who desire a self-adjusting thermostat and 68% wishing to have a single remote for all the household preference.
The population also comprises 65% people looking for automatic adjustable outdoor lighting and home monitoring cameras.
However, in comparison to cameras, a larger section (71%) wishes to have doors allowing control from a distance location through a remote.
Read More: Security concerns that engulf IoT apps
Looking at these figures, one gets clear about security as a major concern.
However, the list has people intended to save. While on one side you find 70% people interested due to cost saving only 47% showed concern to energy.
People are excited about the 'set and forget' concept. Be it watering the lawn, turning on-off the outdoor lights, or the motion detection, each of them has an effective acceptance percentage.
At the initial stage, undoubtedly home automation was accepted widely due to the excitement but now people are learning about it, and have better and logical reasons behind using it.
It is expected that by 2022 the home automation market will reach the mark of $78.27 Billion from the $ 32.11 Billion.
Some of the most preferred home automation features:
1. Smart locks
They give you the entire command over your house's security. Just walk out like a boss and the door closes behind you and vice versa.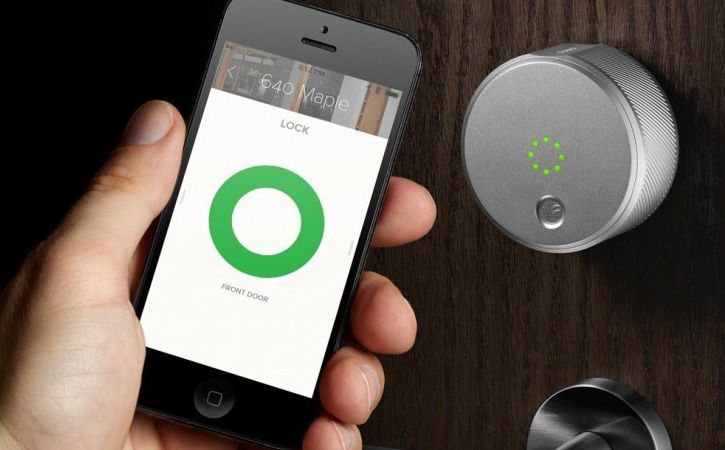 You can control the lock through your smartphone, so now you don't have to leave keys under the doormat or to give it to your neighbor for emergency conditions. Simply tap and the lock makes way for the entrant.
2. Automate lights and control them from anywhere
How many of here feel tired of standing just to turn the plugs on or off. The childhood fairy, entering a room, and the light turns on, moving out and it's off, is finally true.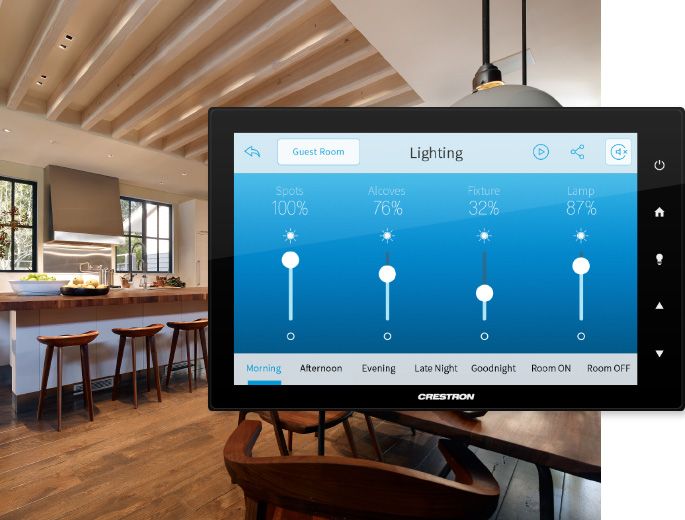 You can also set a time for the lights to turn on and off. And if by any means you don't want any of these, try tapping your smart screen, sit back and watch the action.
3. If you can't prevent exudes, get apprised
Did you know that the smart home notifies you if the water leaks and enters a place it isn't supposed to.
A recent report shared that the country spends almost $2,476 a year over water leakage repairing.
Yes, the minor leaks take their time while going unnoticed and turn to be a disaster. However, not anymore with smart homes.
4. Monitoring kids and dear ones
Now you don't have to worry more for the whereabouts of your loved ones. With the smart device, you can monitor them and secure from dangerous areas.
5. Security cameras increases awareness
Since, we aren't omnipresent so we will miss things that might happen in our backyard or in house when we are out.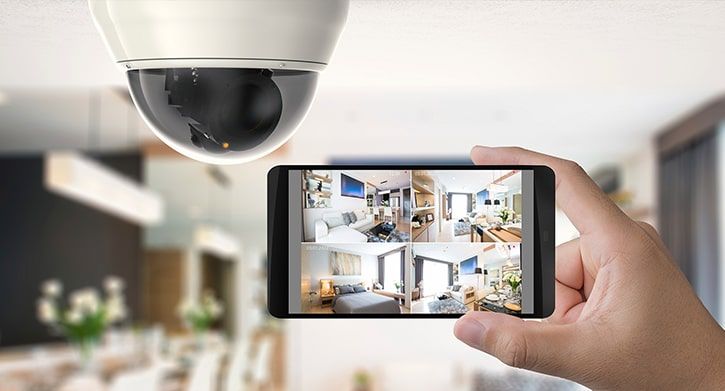 However, with the help of home automation systems, it's possible to keep an eye on every activity taking place in your home.
The security cameras can record everything at any specific time in the day or night if required.
The seamless monitoring from the cameras increases your family's security.
Moreover, the home security systems also sense all types of temperature changes. They can alert you quickly in case of a possible fire.
6. Enhance convenience by adjusting temperature
It usually happens that we forget to adjust the thermostat before we leave our house.
This causes a great deal of inconvenience when we come home because the temperature is either too hot or cold.
Moreover, it takes a good amount of time to either increase or decrease the temperature.
But it can all be sorted by the home automation system in which you adjust the thermostat prior to few hours of reaching home.
This will save your energy and will also be cost-effective.
This will help you in leading a stress-free life where you can leave for office without thinking much about the activities happening at home.
7. Save time
In 21st century, time is a rare commodity as everyone of us are busy in our own lives.
The IoT smart home solution gives you more time which you can spend with your friends and family. You don't need to worry about the thermostat all the times.
Moreover, there are many examples in which it saves a load of time like the times when you don't feel like doing your dishes, home automation can be your savior in those times as you connect to the local WIFI network to start the dishwasher.
8. Cost effectiveness
One of the major benefit of having a IoT smart home solution is cost.
According to the US Environmental Protection Agency, the users with smart home technology saved 10%-30% on their energy bill just with the thermostat control.
And it's predicted that over the course of time, say 5 years, all those savings will be added up to the total capital cost.
Read More: How Much Does It Cost to Make an App?
9. Stress-free mind
Unarguably the biggest advantage of using a home automation system is that it helps you to lead a stress-free life.
With IoT solutions incorporated with smart house, you don't need to worry about anything.
No longer you have to worry if you put off your room lights or not, locked the door or turned off the TV.
Some people have the habit of worrying obsessively whether everything is in place and order at home.
The home automation is quite beneficial to them as it allows them to lead a normal day free of stress.
10. High resale value
Another big advantage of having smart home is its high resale value. Smart homes aided with technology often gets sold at a higher price than a home with conventional technologies.
This is the reason is why having home automation can also be viewed from the perspective of investment.
Moreover, the market for IoT app development is increasing day by day and we might see people migrating from homes aided by conventional technology to the smart homes.
Along with that 81% owners of the smart homes say that they are likely to buy a smart house rather than a conventional house in the future, which further supports the argument for smart house.
Conclusion
With IoT and home automation the lives of people have become stress-free and they can easily focus on the things that are on their priority list.
Be it security, assistance, or any other thing, you have a wide range to choose.