The app world is getting flooded with the applications. While some startups come with paid apps (may be one in a thousand), we have a good number of startups creating free apps for users in the market. The competitively growing app world has its own tough scales to be covered.
The quest to earn money isn't an easy deal, and that too being a startup with an application idea, it'll be more like climbing a slippery surface, which is inclined at 45 degrees (ok I accept, it's a poor example).
How you can make money from free apps?
Yes, you need to have the grip, knowledge, patience, and dedication.
When we talk about paid apps, things might not sound that difficult. You basically need to market your application well and make sure that the users stick to the application. The later can be achieved by giving them better upgrades after certain durations.
But as a startup coming with a paid app can be quite risky. You either need to have something irresistible in your app or a very strong marketing. Even if the later works fine things are quite difficult and you have a mile to travel in order to attain success.
However, the scenario with free applications is quite different. Often startup entrepreneurs begin the application race with a free application, which is a good idea. But being in the world of business and having invested time and money on same, you need returns (if not you, your financiers definitely do).
Every startup and even investors spend their time and money for Apps to make money and believe me you can do that even after launching a free application.
It doesn't matters you are coming with a utility application idea or an entertainment application concept as a startup. Launching a free mobile application can get you lot of money. Here are some of the ways in which you can make money through your free applications:
1. In-app Advertising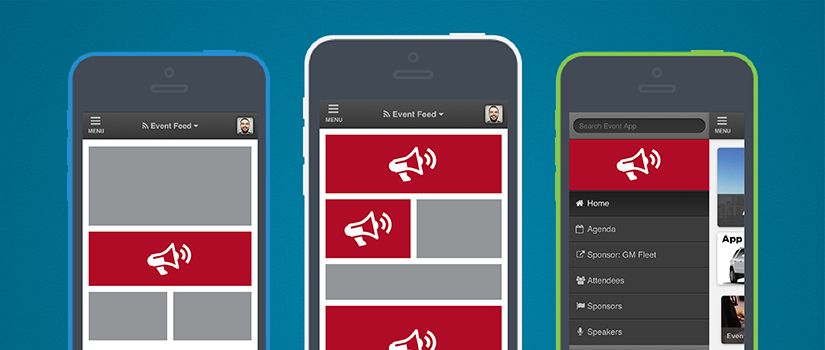 I would call this as the easiest way to earn money through free apps. Now when I talk about an advertisement, a team of well-groomed guys might come in front of your eyes.
But presuming the fact that you might not be so good at placing salespeople, you can use mobile ad networks like InMobi and AdMob. Not only these, but Google has also launched an ad-serving service, and needs to be mentioned that it is quite easy to use.
Now if you have had experience of using AdWords on Youtube or some other place, you might be aware of the low rates of pay. At this stage, you have two options, either to increase the ads (and make an option to remove ads with the app's paid version) or you can try increasing the users.
2. Sponsorship
For this, you first need to make your application famous. Once you have good 'n' number of users, you can approach a sponsor who is linked with your app niche.
If you have a good crowd and the person is willing, you can give him the space to advertise for a certain duration.
If this works you'll have to work a little extra from your end by creating some related content. This is used often, however, for this particular way you need to have a lot of dedication, a great application and yes little patience.
3. In-app purchases
This is yet another way and is often tried. At the initial stage, you can make your application available for download. Later you can offer your users to pay for some extra perks. This could be power boosters, hacks, etc. See the amazing stats.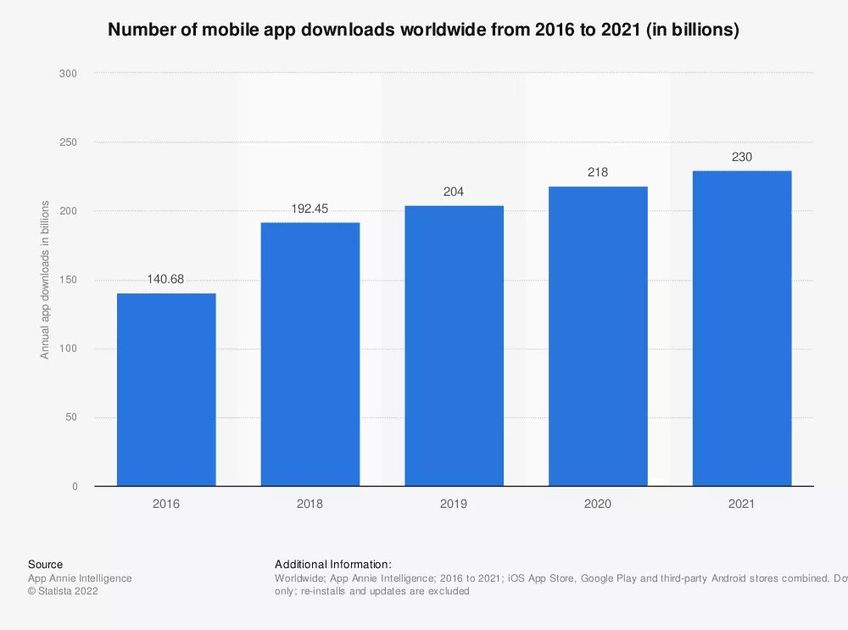 The above graph represents the rise in the number of mobile apps that have reached 230 billion in 2021 which is a brilliant record in terms of revenue.
If your application has one thing, which can keep your users glued to your application, things can work. However, if they don't find the application interesting the plan will flop, and you might end up earning nothing (better change the plan in such case)
4. Upgrades
This is another simple and most tried way of earning through free applications. What you need to do is first release a lite version of your mobile application.
Give your users a chance to buy and further option to upgrade, which offers them better features. To get this done you don't have to do any rocket science.
You just need to build two applications: One will be the lite version while the second will be the one with one with more features. The former here will be free for users to download and use, while the second will be paid.
So basically you need to market your apps paid version more in comparison to the free version. Once you'll have a good number of downloads, you can easily cash the popularity you earned.
5. Cost per Install
This will be a kind of investment that you'll have to do. Here you can get into the contract with companies like Chartboost and Playhaven.
These companies charge a certain amount for every time your application gets downloaded. This charge is called Cost per Install (COI).
On an average, you might end up paying something between $0.80 and $3.00. The method is considered much affordable by several developers. With this, they can get more downloads and further use any of the above methods to earn through a free mobile application.
Conclusion
While many startups fear the pressure that a free mobile application might bring, there are some who take part in the competition. Before signing off all I would say is that earning through a free mobile application isn't that tough task.
You just need to be dedicated and should have the patience to earn money through the free mobile application you've planned.