Do you not feel that the sedentary lifestyle that we lead in today's world has imposed a lot of serious health complications in our lives? Moreover, we also hear people say that the technological advancement has brought a huge change in today's life.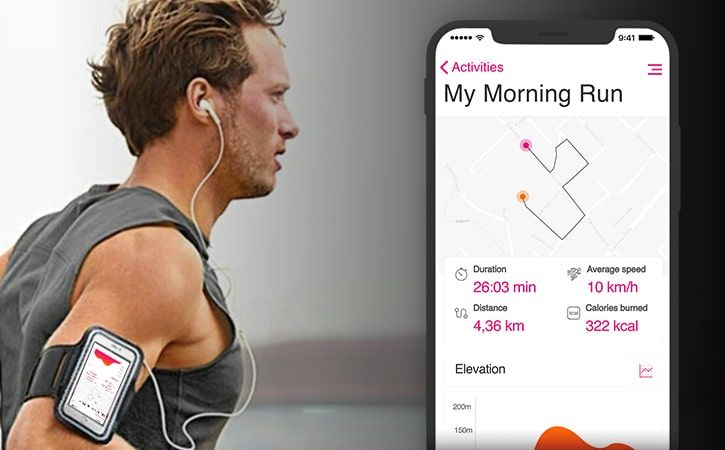 Now, if you wish to meet a person, you go for video calling services, instead of meeting him personally over a place.
Thus, it has made the world smaller. And, the techies are becoming more and more engrossed with these new advancements in the field of science and technology. And thereby, neglecting their health widely.
This has created a havoc on the health giving rise to the following disorders. Obesity is certainly one of the most bad consequences.
Also, abnormalities in blood pressure and level of blood sugar, depression, cardio vascular disorders, anxiety, different types of cancer and many more. So, what do you think?
The advancement of technology has really made your life smooth or has it made your life more complicated? Well, the answer is definitely a big NO. No, that the technology hasn't made our life complicated.
Yes, there are some negative impacts on health. But, it has provided a lot of alternatives to outnumber the negative ones. Thanks to the technological development that you can now start exercising at your desk right in your workplace.
Several under desk cycles and elliptical bikes have been developed, which no longer create the problem of restricted blood flow and constant inactivity even if you sit for more than 8 hours in your workstation.

Also, it's because of the technological advancement, several fitness mobile apps are also developed, which not help in improving the fitness level, but also help in maintaining a healthy life.
That's the reason why we see a steep rise in the trend to build an app for health & fitness
The fitness app development has created a lot of buzz among the mass these days. Some of the popular ones are the MyFitnessPal, Strava, Pact, Charity Miles, FitStar and many more.
The fitness app industry is worth 4.74 billion $ in 2021 during a pandemic and the global fitness app market is projected to reach 20.76 billion $ by the year 2028. It is estimated to expand at a CAGR of 21.4 % from 2021 to the year 2028.
So, how can these fitness mobile apps have an impact on your health? Let's check out here in detail.
1. Fitness apps provide the nudge in the right direction
If you really wish to be healthy, all you need is the proper nudge from some authenticated source. This helps you to make certain modifications in your lifestyle and daily habits, if necessary.
And, these fitness app are the best to provide the nudge in the right direction. These keep you motivated and focussed to achieve the desired level of fitness.
2. Get new ideas for your workout regime
In the past few years the people have become more serious about their health & fitness. That is the reason the number of people who join the gym has increased rapidly.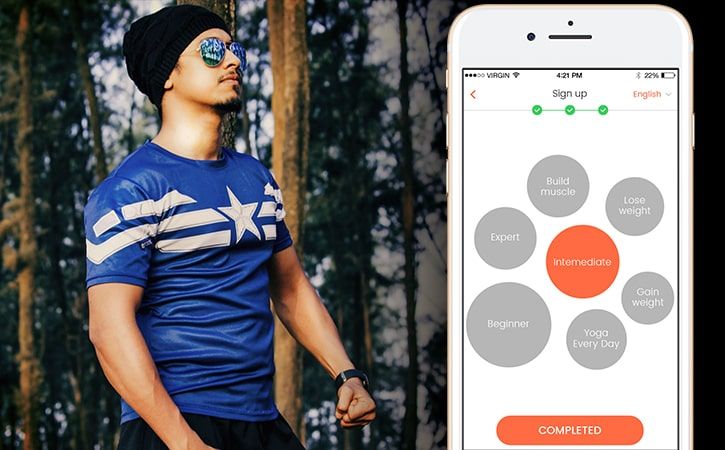 With that fitness trainers have begun to come up with new workout regimes. But what about those who can't join the gym due to their busy lives? Fitness mobile apps are a perfect solution for those users.
They can learn about new fitness regimes and practice it to gain top-notch results. For example, apps like Body fitness and Jefit suggest a new kind of resistance training workout which is designed specifically for some muscles in the body.
Whereas, apps like Tai Chi and Yoga app provide you with pictures, videos, and instructions for the regime.
3. They create a healthy competition
Well, the competition is between you and other competitors in this virtual world. The apps nurture the competitive side of your health and fitness and drive you towards achieving it.
The app, Strava helps you to sign up and compete against all other users of the app. It takes all the activities into account and breaks them up in various segments and gives you a winner.
Read More: Building Health and Fitness Apps for a Better Future
So, there's always that charm and excitement, which isn't only inspiring but motivating as well.
4. Set realistic fitness goals
Many of us may aspire to have a physique like a supermodel. However, they might not have a proper guidance or a path to achieve it.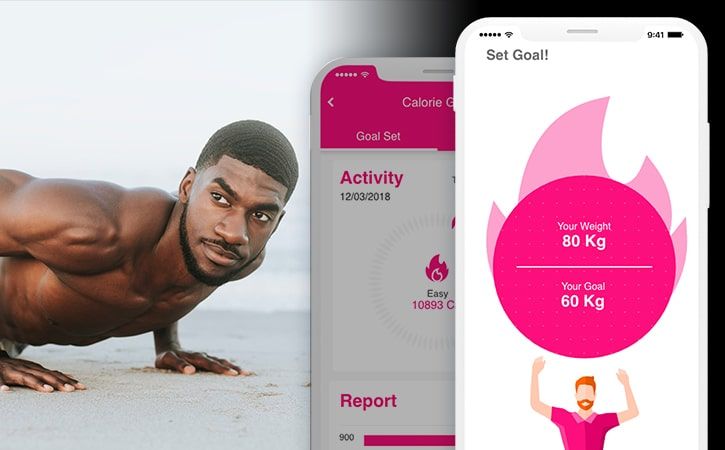 Moreover, setting-up an impossible target early on can be harmful for your body and it may demotivate you for the further session.
Mobile fitness apps here play a significant role as they design a regime with realistic targets. They take you to the next level only when you finish the previous one.
By this way these apps help you to sustain your exercise regime which is one of the major challengers for those who are beginners.
5. The apps provide you with challenges based on your body condition
You heard it right. These fitness tracking apps keep of all your activities, BMR, age and body weight as well. By accumulating all the information it provides you a routine to achieve the maximum outcome from your schedule.
The routine is often quite challenging, which helps you to get your butts off and keep moving to attain them.
6. The fitness apps maintain a track record
Well, these apps are the best to keep a track of your health condition, which include your height, weight, BMR, calories burnt, calories gained and everything in detail over a period of time.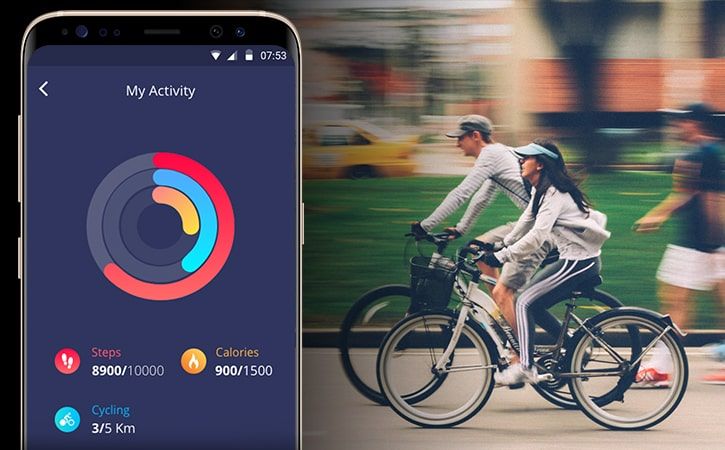 So, you can really assess your progress and work out accordingly. You can get an overview of how much you're doing and how much more effort you need to put in to achieve the desired goal. Usually, these features are found in Wearable app development such as Fitbit.
7. Eat wisely
Eating healthy food is vital while you're on an exercise regime. However, different people have different body types and metabolism system. There can't be a single diet chart for all of them.
Apps like Calorie Counter & Diet Tracker comes to the rescue in such scenarios. This app along with suggesting you the workout regimes also guides you on what you must eat.
It records the calorie intake as well as the calories burnt in the workout. Accordingly, it suggests you with food so that you consume only a certain number of calories.
8. The apps provide a lot of flexibility
This is the need of the hour, I guess. This is because of the hectic life schedule of yours. But don't worry. With these fitness apps, it's no longer required to hit the gym at a particular time.
These fitness apps chalk out the exercises and routine for you based on all the specifics of your body.
All you need to do is take some time out from your routine and follow them according to your convenience.
Thus, the fitness apps are simply ruling the industry of health and fitness with their magical powers. Flow through it and lead a healthy life.
Conclusion
So, we saw in how many different ways the mobile fitness apps help us in maintaining our heath. We saw how the technology can guide us towards a healthy lifestyle.
It helps people struggling with obesity to adopt a healthy workout routine powered by these apps. By this they can prevent harmful cardio-vascular and cancer diseases.
So, what are you waiting for? Just download a suitable app and start working out. If you want to enjoy the premium features of an app then find out the cost of fitness app and buy it.