Sophisticated software running on powerful IT infrastructure built to handle more than 35TB per second of data run fleet management systems of todays. They are capable of handling a fleet of 10, 000 trucks and a convoy of five limousines at the same time without the fleet operator having to leave his place.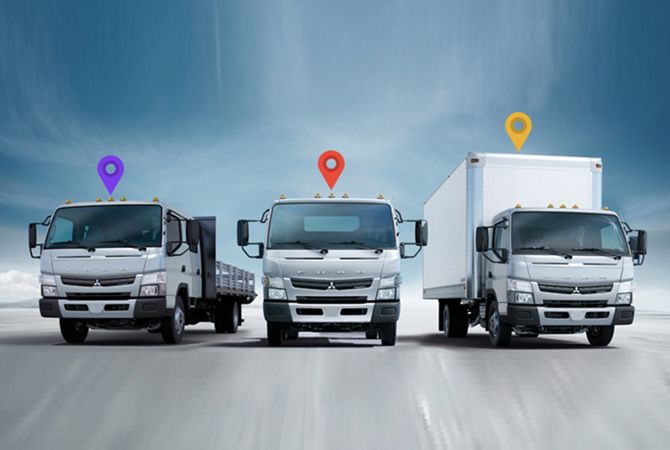 His place stays in front of a screen in that shows real-time status of each vehicle on an interactive map. GPS chips are a common place in fleet vehicles these days. But, are they enough?
There are Problems
The need arises, when the operator wants to keep a tab of each vehicle in the fleet or when he is not in front of the computer screen.
Moreover, when he has to pass the news of a road blockage to the sub-fleet of affected vehicles or needs to provide backup to a stranded vehicle, or when he has to inform the client of late delivery in advance than on the date itself.
Even more so, when he wants to find out the current status of each vehicle in the fleet: engine temperature, fuel level, mileage, potential problems that may lead to a breakdown etc.
Another problem is drivers involved in fraudulent activities: stealing fuel, unloading at an unsolicited location, taking long routes, attempts of tempering etc.
Mobility solutions at play
Although the existing fleet management systems are doing a good job they aren't without their share of shortcomings. The foremost being dumb mobility solutions. A modern fleet needs Enterprise mobility solutions at the forefront of technology.
Mobile apps that make us scroll our mobile screen all the time even when we don't have to are benefitting businesses too, including logistics'.
Moreover, when he has to pass the news of a road blockage to the sub-fleet of affected vehicles or needs to provide backup to a stranded vehicle, or when he has to inform the client of late delivery in advance than on the date itself.
Notifying the fleet at the right time
A detour that leads to countryside and adds tens of miles to the normal route distance can delay your delivery time by several hours and will add to your fuel expense.
If the fleet manager detects a detour on the route, he can notify the drivers to take an alternate route altogether provided they and 'he' has the required app installed.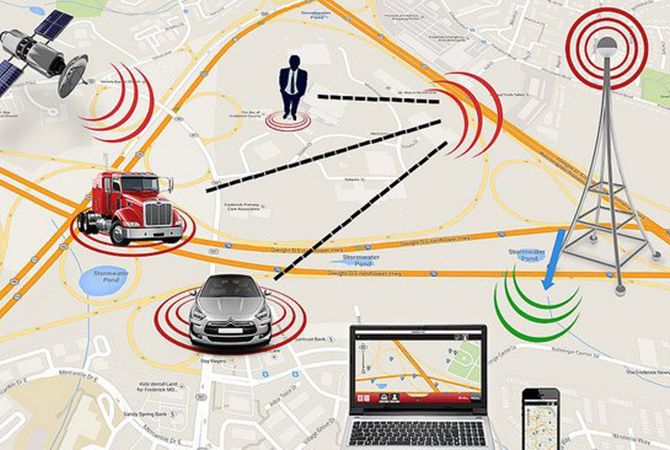 If no other route is feasible, the manager can notify the delay to the client, rather and unapprehend last minute intimation.
Most of the fleet management systems today are either inclusive of readymade mobility solutions in the form of an android and iOS app or provide APIs to its vendors so that they can create variety of mobility solutions for their staff and partners.
Moving beyond location and tracking
GPS chips embedded in fleet vehicles indeed provide location and tracking information. Smartphones can provide a lot data about the vehicle in addition to location tracking.
They can interface, wirelessly or wired, with vehicles' control panel and extract information essential to a vehicle's proper functioning: engine temperature, fuel level, mileage, tire pressure, filter condition etc.
The extracted data is put in juxtapose with an ideal set of data available in the system. The app carries all the communication exchanges and notifies the driver in case of an anomaly.
By taking the right action at the right time, the driver, thanks to the app installed on his smartphone, saves the logistics company a lot in scheduled and unscheduled maintenance costs.
Read More: Tracking your logistics business with GPS
Keeping fraudulent activities at bay
Particularly in developing countries where fuel cost is comparable to minimum wage law there, drivers are more likely to steal fuel, unload goods at unsolicited locations and overburden the carriage to make some extra bucks.
A smartphone, attached to the vehicle's console system, reports the fleet management system all the time and makes the vehicle, the smartphone (by password protection) and the interface between the two hard to temper with.
Stopping of vehicle at an alien location and losing load there is easy for a smart system to detect and report as possible invalid loading with so many smart sensors on the smartphone interfaced to the vehicle's system.
How is fleet management developing?
With the help of IoT more safe and connected vehicles have been developed as its sensors, automation, and exclusive tools are designed to streamline operations.
It is also beneficial in multiple ways such as enhanced safety, cost reduction, and improved compliance.
However, as the fleet brings on more vehicles and regulations to change, it needs more admin attention from fleet managers. Using fleet management software is the best to analyze and monitor essential metrics.
Conclusion
Apps also allow fleet operators to generate reports that are compliant with IRS rules. You can deduct $ 0.575 per mile, and save hundreds or thousands in taxes each year, by showing the reports.
The IRS wants receipts over $75, and an app can give you the ability to take a snap of the receipt and upload it online.