As the world goes mobile, every industry is curious to digitalize its service. Retailers are too eager to transform their business via retail mobile apps and want to expand their customer base as well as revenue. But the dark side for the retailers is, do these mobile apps help their business? In this blog, we are going the answer every doubt that retailers have. Let's discuss.
The retail industry is considered the largest market present for human society. Dealing with the FMCGs, the retail industry plays a vital role in our day-to-day lives.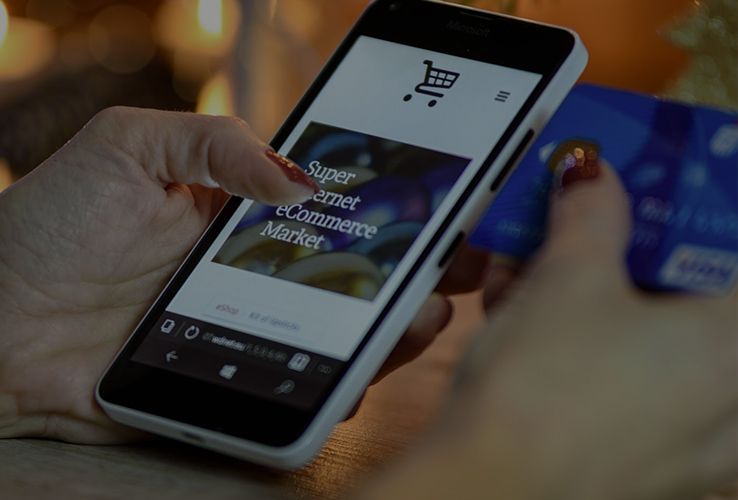 Though people have started participating in e-commerce transactions and are actively accepting the growing online market, experts say that this is just the beginning.
According to a Statista report, global e-retail sales reached $4.2 Trillion worldwide and is projected to reach $7.4 Trillion by 2025.
Mobile shopping via smartphones are popular among all the generations and regions worldwide and digital retail development is showing remarkable improvements.
The vast world of retail mobility
The mobile retail business neither is a new introduction to society nor did it grow recently. With the very introduction of it, the mobile app development business gained massive attention from the end-users.
Today, people can buy anything and everything of daily utility with few clicks on their smartphones.
The smarter way of shopping not only adds to ease in buying and selling, but it also ensures the security of data.
However, the story isn't same all the time
While the worldwide B2C e-commerce sale is expected to reach $ 1.5 trillion in 2017, there are numerous e-marketers who are still trying to find the right space in the market.
Upon closely analyzing the market players and the user preferences, one can come to a better conclusion.
However, the mixed results have left negative impacts on many inspiring participants and the users. This is why it is important that we try to learn;
Does Mobile hurt or help your retail store?
The answer to this question might vary with the experience people had. So, to ensure that you don't get muddled by the numerous perceptions, we have here shared both the side of the coin. Let's start with;
Advantages of Mobile retail stores
1. Ease
You don't need to have skilled users to use the e-commerce technology through their mobile. They can surf through the interface and chose their preferred product from the list of available products.
Adding further to this, the mobile wallets have further made the payment process simpler. Retailers can enhance user experience through iBeacon technology so that they understand the buying behavior of the customer.
2. Brand awareness
You can make people aware of your brand in a much efficient manner. At the brick and mortar stores, it's tough to acknowledge people about the brand's value and benefits.
However, while purchasing through mobile they have sufficient time, and you have the space to convey the details you want to share.
3. Distinct entity
I won't say that you'll be the first one to step in the e-commerce market, but no doubts that the fast-growing tech world gives you sufficient space to be distinct.
By making you stand out from the crowd, despite being amidst them, you have better chances to earn the trust of your buyers.
4. Personalized services
With the help of retail mobility solutions, you can avail personalized services to your users. This won't just improve their experience but will also help you in enhancing your brand value and earning their loyalty.
5. Wider reach
Brick and mortar stores do not have a wider approach. Even if someone wants to visit one. He'll preferably go to the nearest store rather than coming to yours.
Disadvantages of Mobile retail stores
1. Smartphone Limitations
Smartphones despite their numerous benefits have limitations with them. Their screen size is one such major limitation. They aren't as big as the laptops and desktops. This might make some users abandon your e-commerce app.
2. Connectivity
Network connectivity is another issue which can irritate users at the time of shopping. The excessive buffer time can distract them. However, to overcome these numerous retailers come with a friendly version.
Read More: How to avoid retail app development pitfalls
3. Risk factor
Every business has its own set of risks involved. And the same goes for the mobile retail business. As a continuously growing segment, your e-commerce business might ask for a massive investment, and the risk of failure due to the heavy competition remains unchanged. Apart from this, the threat of security breaches by hackers also remains.
Conclusion
The m-commerce is expanding faster than it was believed to. The advent of new technologies like Artificial Intelligence, RFID, etc is continuously changing the market standards.
On the other side, users are getting habitual to the ease of access through mobile commerce business.
It is important to understand that every business has pros and cons, but overcoming the hurdles/cons is what makes you a successful entrepreneur/appreneur.