Getting a taxi at your doorstep without going out is a usual story now a days. Remember going out in search of a cab, waving your hands off on freezing winters to grab a cab?
Well, these were the days of past as the on-demand mobile application has reinvented the whole service offerings.
The way Uber came up with the taxi on demand app is something revolutionary in itself.
The story that started with Uber coming up with a taxi on demand app for booking cabs at competitive prices has no end now.
Because, since 2012, is no looking back as this boomed the idea of providing Uber-like services for other needs like meals on demand, laundry on demand, grocery delivery, and plenty of other on-demand mobile apps.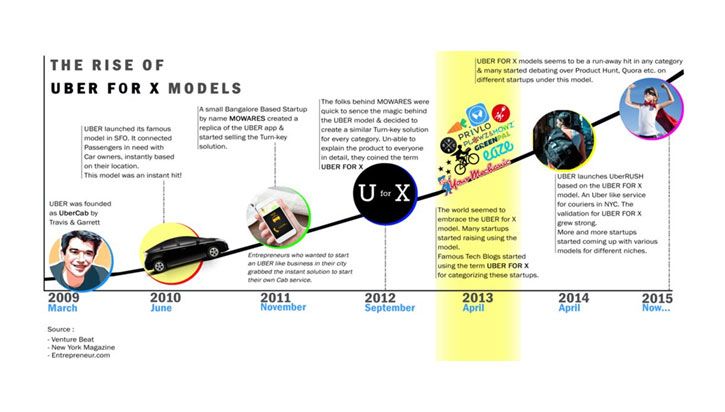 " An app is the interface with which your prospective users interacts
Not necessarily everyone can provide the same service or same platform. Here, the mobile app development plays a significant role too because here an app is the interface through which your prospective users interacts.
If the app is weak or does not suffice the user's need, then it is of no use at all. In this case, the entire service idea can fail.
Some applications are lucid to use, user-friendly, offering best in class UI and thereby giving a quality UX.
These things do define the On-Demand mobile applications. And therefore, while developing another Uber for X, make sure you address few of the most crucial elements while developing another Uber for X.
Mobile application speaks about your business
One of the reasons why most of the Uber for X companies fails is due to the mobile application they roll out.
It is perhaps the fundamental thing to look out for a while coming up with an Uber for X.
Ease of use and reliability is something that a user seeks in a mobile application. Giving an assurance that the app is ideal for them is not easy.
For your message to get communicated to the users, you must first develop an app that speaks about your business by itself.
Mobile app design is a significant part of the development that defines the user's experience with using the app.
Designing and developing a mobile app that can equate to user's expectation is of utmost importance.
" How can I sell tangible services with the help of Intangible platform?
Consider the tangible thing you offer in your business? The first customer touch point? The first chance to put across your brand image?
The first chance to interact with your prospective customers? All these have only one answer – Mobile App.
And that is the reason why developing a mobile app for any Uber for X service demands a lot of perseverance from app development companies and faith from the founders.
Read More: Roadmap to Uber-Like Taxi App Development
Building a Minimum Viable Product for your Uber for X
Building a prototype before you roll out your application is essential to gauge its expectations and success.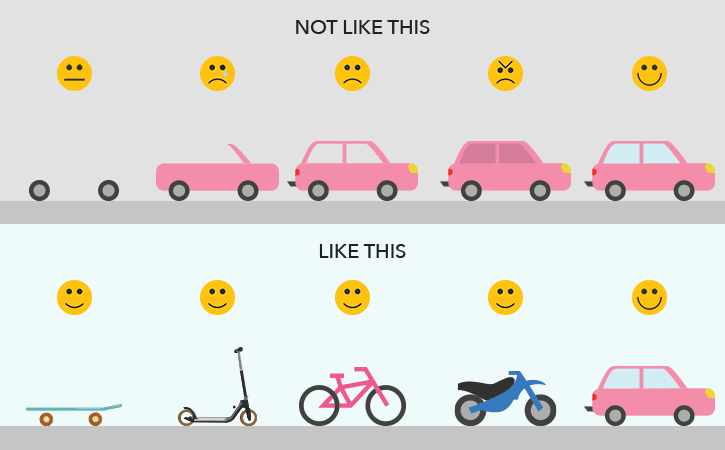 This is the reason why most of the startups opt to develop an MVP as this opens their floodgates to pitch their idea to the investors.
One of an essential thing in building a mobile app for the Uber for X includes UI and UX.
It is here where the fate of your mobile application is written. And therefore, a clean, neat, and rich in style design can do wonders for any Uber for X services as this holds the power to lure audiences.
Embedding referrals in the mobile application
It is always a good idea to integrate reference system in a mobile application, especially when you are offering some services.
With a small social sharing widget, it is possible for the users to share the mobile app with their social circles on Facebook, Twitter, and other social media platforms.
Here is the chance to tap on the opportunity to reach the wider audience.
By integrating a social widget in the Uber for X is fruitful when you have something more to offer than the usual offerings to your already existing users.
" An application is a medium where your users rate and review your services.
For example, upgrading a referee car to Uber Black to book a luxury segment of cars at a standard rate.
Imagine a scenario where referring your service will earn someone a free upgrade to premium service at a standard rate.
Also, to make the referral system all the more efficient, it is best to give premium services to the first time reference users.
It has something to do with the trust and reliability, but it has to be done at the application level.
When on demand mobile application is out in an app store, there are ratings and reviews.
And here is your chance to convert that trust and reliability into a positive word of mouth.
Regularly updating the application for the smooth running of services
You must understand that the only asset which your business possess is the mobile application.
Getting into the crux of fundamentals, you must learn that the most crucial part of your business is intangible in nature but providing tangible services.
Therefore, it is highly recommended regularly to update the app's database and fix bugs.
Most of the On-demand mobile applications offer in-app payments and therefore there are security concerns too.
Maintaining the payment gateway protocols and managing the execution bugs of the on-demand mobile apps can ensure the success of your offerings and ultimately this passes on to your business.
Customer segments
To build an Uber for X mobile application it's important to define a customer segments. Any business will have different actors.
In the Uber like taxi hailing app there are mainly three actors which are
1. Passenger
2. Driver
3. Admin
Different businesses will have different number of actors as per their demand. For ex, a food delivery app will have four actors which are
1. Customers
2. Restaurant
3. Delivery boys
4. Admin
So, it becomes important that you provide value to your user segments.
It's important to engage your customers with the product your service but don't forget to provide value to your segment.
Revenue process
The most important part of the app, based on the business plan for the app idea you require to understand how you will be paid. There are 2 major models: Direct revenue, and indirect revenue.
In direct revenue, you can act as a revenue-sharing partner where you can keep a portion of the service charge. There are few business models that provide an opportunity to charge buyers for seeking services on the portals.
The indirect platform is advertisement has been the most successful and proven technique for boosting revenue and making money from the apps.
Wider reach
Mobile application development for Uber for X is a must as it provides you with a platform that can guarantee you a wider reach.
With a mobile application in place you can penetrate a larger section of audience that prefer app-based services.
Moreover, with a mobile application in place you can brand and market your services or product in an efficient way.
Some on-demand apps are mushrooming all over the world as Uber for X is becoming highly competitive.
In such a scenario it ideal to stay on the edge and provide top-notch mobile application experience to users as this can surely make you mark your cut.
On-demand mobile apps surely has a significant role to play for any Uber for X services and therefore, it should be the topmost priority for a company.