When Mr. Baggins, the owner of Baggins Super Market, is about to run out of a product, the e-delivery system placed at the store not only alerts him but also orders short supplies for him.
The e-delivery system has as many as 300 suppliers to choose from so that Baggins Super Market never runs short. A supply chain management and fleet management solution is the part of the e-delivery system.
1. Retail mobility solutions
Mr. Baggins relies on an app distributed by the e-delivery. The app installed on his iPad gives him the visibility he needs. Mr. Baggins can learn where all his boxes are and what is inside them, and when they are due while lying in the jacuzzi for a pre-bed shower exchanging gossips in a WhatsApp group.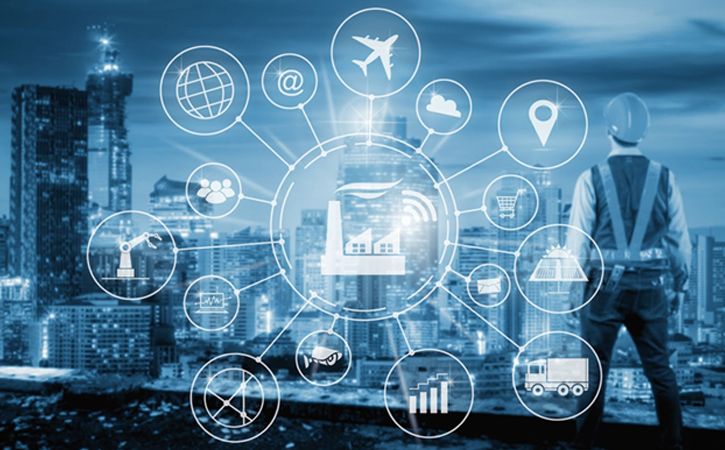 All his suppliers, partners, and employees relies on some instance of the e-delivery system either on their PC, Mac, Android, iPad, or iPhone.
When a supplier reports delay in delivery line, he doesn't seem to bother. The system automatically notifies other suppliers in the line to re-synchronize the order based on the new information while he is attending to his patrons.
Not just Baggins Super Market but thousands of retail stores across the world is at the fundamental shift from a "push" model to a demand-driven business model as IBM likes to call the new approach the "on-demand business".
On-demand app development is a critical part of this new approach is empowered by Retail Mobility solution.
2. On demand business
As per the research mobile apps are estimated to generate around 935 billion USD which is double 461 billion dollars in 2019.
The Demand-Driven Supply Network (DDSN) is a supply chain driven by the voice of the customer. Every aspect of supply chain methods, infrastructure, and data flows to assist the downstream source of demand rather than the upstream supply limitations of factories and delivery systems.
3. Demand forecasting
If you remember the class from your Economics classes, lower demand and higher supply lead to deflation and higher demand and lower supply lead to inflation.
DDSN although immune to deflation is highly susceptible to inflation. Supply of consumables is subject to changes in temperature, humidity, seasonal spikes, and fuel prizes.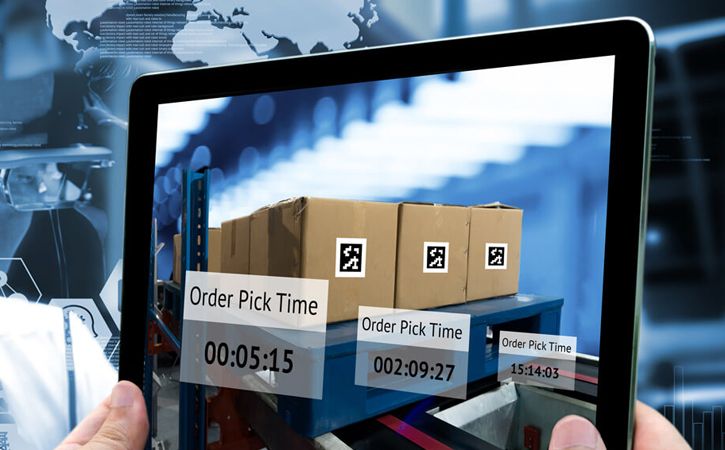 How many times have you paid 3 times for an Uber ride when you are stuck in the rain? Will you pay the same amount on a clear sky? So, this inflation is both an opportunity and a curse of DDSN.
If retailers can forecast demands, they can overstock a commodity projected to have a high demand in the upcoming season. Then sell the commodity a little less than the market prize when the demand skyrockets and generate a hefty sales margin and volume.
Modern e-delivery system can project demands with the myriad amount of data they have, and
Various studies into supply chain management indicate that companies that are 30% better at demand projecting average 15% lesser inventories, 17% stronger flawless order fulfillment, and 35 percent smaller cash-to-cash cycle.
Don't be a laggard
Early adopters earn 5% of top-line profits with respect to laggards. Retailers get paid by patrons 70 days earlier, hold half the inventory, and deliver 92% perfect orders against the laggards' average of 80%
More reliable supply chain—on-time delivery, order accurateness, and in-stock performance—correspond with lower cost of the chain—inventory, transportation, and materials handling—is dream come true for every retailer in the world
The app revolution is a leading driving aspect behind the growing DDSN usage. Supply chain visibility, implementation, and event managing tools empower companies to see across the protracted chain, to track and manage goods, and to keep them moving.
Conclusion
With the advancements in technology, updating business is necessary as it will help in generating more revenue. The more features in the on-demand app more customers will adopt this app.
The points discussed in the above article are much beneficial to boost the business and upgrade the supply chain of your retail establishment to manage your goods and keep them moving.