Smartphones have opened up the floodgates for startup enthusiasts by providing the business platform at competitive investment.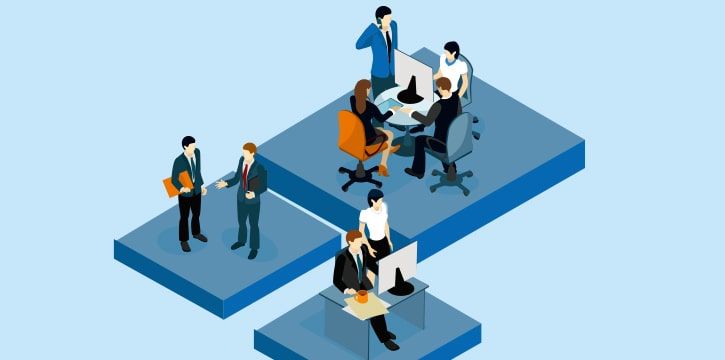 This breed of smart entrepreneurs is redefining the word 'business' by cashing out on the rich mobile technology fused with mobile application development for business solutions.
Consider this startup statistics in past two years as quoted by Kauffman Index:
" The 2015 Index represents the largest year-over-year increase in startups since the last two decades.
This is the new era of startups, and with the increasing accessibility of smartphones, these figures shall shoot-up. Further Kauffman Index notices
" 310 out of 100,000 adults, or 0.31 percent, started new businesses each month, on average. In the 2014 Index, the average was 0.28 percent of the adult population.
Not only new startups are emerging, but there are good number of rebound entrepreneurs who are re-entering the market with the advent of m-commerce businesses.
One of the major game-changer over here is developing the mobile app for the business services with an intention to offer the creative solution to the prevalent problem.
And affordability in mobile application development has broadened the pathways of business functionality in terms of outsourcing the same.

Cost effective startup solution
Outsourcing mobile app development offers cost effective business solutions for startups. It actually broadens the horizon of business reach through technology.
Startups can make the most out of their limited funds by outsourcing the mobile app development to the developers elsewhere.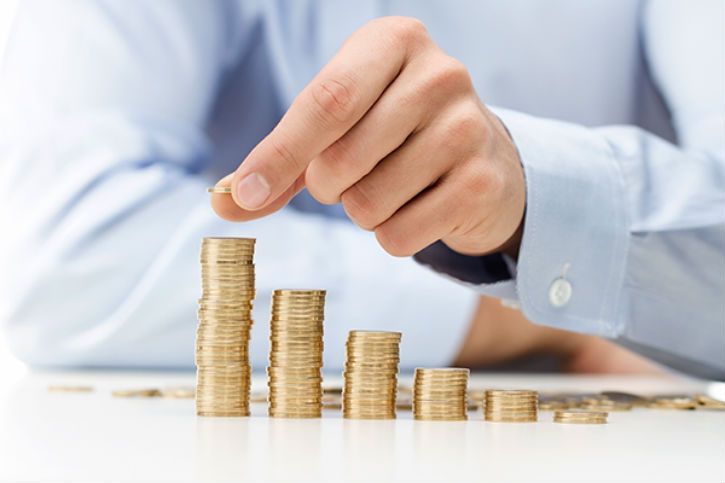 Developing a mobile app at Silicon Valley can burn the startup pockets. The ideal thing to do is to hire a mobile app developer who can efficiently cater to your business needs in a cost-effective way.
There are many countries which offers app development services at comparatively cheaper hourly rates.
Instilling the outsourcing option for developing a mobile app can surely save a lot of seeding at the initial stage. Well, time to think about the opportunity cost as well.
Making the experience count
Most of the tech startups are newbies in the business blooming with the vibrant ideas. All they need at the early stage is a correct guidance backed by the relevant experience.
Outsourcing a mobile app development avails the services of experienced app developers to startups.
So, when startups hire the app developers for developing a mobile app, not only get an ideal mobile app, but they can even render developer's experiences.
For many startups, it must be their first and last mobile app. But for the app developers who earns their bread and butter by developing mobile apps day and night – they knows it right.
Hiring an experienced app developer for startup app ensure professional results and good advice along the way.
There are lots of brainstorming sessions. They keep themselves updated with latest industry standards and therefore makes it easier to leverage on their knowledge as well.
It is always recommended to hire an app development company for startup apps rather than a freelancer.
This is because a company has a significant cumulative experience than an individual app developer.
App development companies have repertoire of experts with them.
One can avail the experience of experts in design, development, and also for marketing. It really helps building a scalable mobile app.
Get the initial boost at relatively cheaper cost
The initial push for any startup is creating an ideal MVP (Minimum Viable Product).
This is possible by outsourcing app development project to offshore companies as it is becomes really cheap to develop MVP.
This includes getting done with wireframes at the initial level so as to get the correct idea of how your app would ideally appear and navigate.
Another significant advantage that a startup can leverage on outsourcing an app development project is Idea Validation.
With the pool of experienced personnel it gets easy to validate the startup idea.
Partly because these businesses gives you some sort of competitive analysis as well so that it gets easy to gauge the initial success.
Read More: Why You Need an MVP for Your Mobile App?
It makes moderately cheaper to outsource the app development for startups. It is easy to get the initial boost for your business idea in the right direction with the help of outsourced resources.
Because the services are not exclusively limited to the app development, it gets easy to get the precise business picture at the initial stage itself.
More often or not, startups have the unique business idea, but all what they need is a push in the right direction.
Outsourcing the startup app project can certainly push the startup in right direction – right from its inception.
This strategic decision is very much important to achieve the success in longer run.
Startups often fall prey to cheap development companies or random freelancers. But actually, this sounds much like killing the baby before the birth – an abortion. Sounds funny but it is true.
While outsourcing the app development project one needs to make sure that developers follow certain standards.
You stay the boss
There are so many of myths and misconception among the entrepreneurs regarding outsourcing.
Many believe if they outsource their project to the software development company then they might lose the project.
Companies on the other hand, have a notion that they might lose the authority over the app if they outsource it to a mobile application development company.
Let's burst this myth at once for all. Whenever, a company offers any service regarding the mobile application development then they sign a contract.
This contract bounds them to all your conditions. Moreover, they can't copy your product/service and re-sell elsewhere.
In addition to that, even if there's a problem in term then there's a room for rectification.
Maintenance and support
Mobile application development is an ongoing process which never stops as it's not only about creating an application.
There are a lot of things that you must consider like security measures, platform selection, analytics, designing, promotion, deployment testing, and much more.
That's not it, even when the people have started to use your application, you need to keep updating it.
The user engagement won't stay the same for a longer period if you don't update your app.
Also, you wouldn't want to lose your sleep over the decrease in the traffic towards your application.
If that's the case, then you must look for a reputed mobile application development company that provides you with enterprise mobility solution and keeps you updated for everything.
Faster time-to-market
If we talk about startups then there's a cut-throat competition. In such scenario, the speed of delivery matters the most.
If you fail to comes up with an app in a set deadline then you would lose your customers. Not only that but all your efforts to gather and engage customer will bear no fruits.
Moreover, if the application is meant to increase the productivity of your company then the cost of app development would just shoot up.
You can get rid of all these worries by simply hiring a mobile application development company.
The company's professionals will work to ensure that the work is completed within the deadline.
You can save more time and money by hiring the companies from the region where the per hour cost for development is low.
This would save your cost and at the same time it will provide with more time which you can ultimately use it for the marketing of your app.
It is always advisable to have a history check of the app developers. Also, a great comparison is also required before locking on to the developer.
It is indeed a big decision when it comes to outsourcing an app to the developers for a startup.
Founders are sometimes too attached with their ideas which ultimately hinders the much required critical outlook.
It is only through outsourcing an app one can constructively poke all the design aspects before launching the same.
It is always good to pinch the business idea with all the possible 'if and thens'. It may hurt a little at the initial stage when an outsourced developer points out loopholes in business process but the idea is to look up to them as a well-wisher. Because a startup needs to be full proofed before the launch.
And talking about the scope of the app-based startups, startups are blooming all over the world with rapid pace, but aiding force for these startups is mobile app development.
Indeed, it is a boon for the startups which really puts forward the envelope from the business end to offer comprehensive global solutions over a single platform of 'mobile application'.
Plenty of successful startups are already following the 'app only' strategy for bringing entire gamut of business under one roof for everyone. Yours can be the next gem in a box.