On demand delivery apps are disrupting one industry after another. What was created by Uber as a taxi hailing app is now everywhere from grocery to healthcare.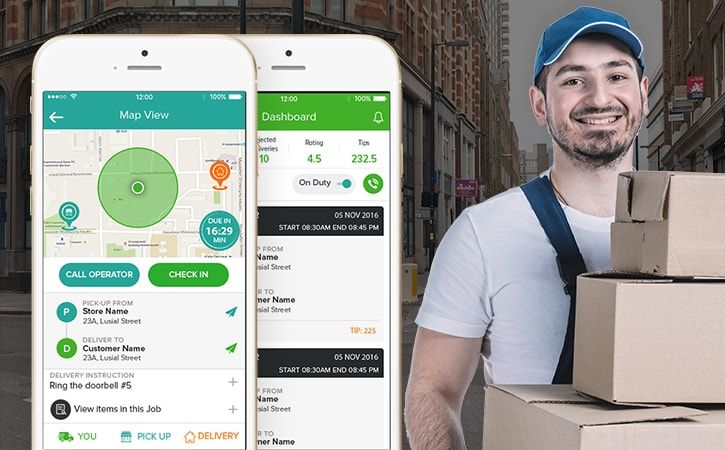 The rise of on demand apps is the very reason that every sort of business regardless of product or service it's offering is looking to develop an app.
Call it the fear of missing out, the demand of on demand app developers is at an all-time high.
Before proceeding how to develop the app, let us see what all types of apps are driving the on-demand market. After all, demand and supply have defined market ergonomics for centuries.
Types of on-demand applications
1. Person to Person
In these types of on demand apps, a person demands a service or product from another, who are using the same platform offered in the form of an app published by the enterprise.
Postmate, Uber, Airbnb, EpicDelivery are all examples of P2P on-demand app.
2. Enterprise to Person (E2P)
Enterprises often create their own on demand apps to supply their products or offer their services. The user has to download the app to seek services or order products from it.
McDonald's delivers Mc Burgers and fries to anybody who downloads McDelivery app and orders. McDelivery is published by McDonald's Corporation or one of the global partners.
3. Enterprise to Enterprise (E2E)
An Enterprise relies of on a number of smaller enterprises and SMBs to run its business operation smoothly.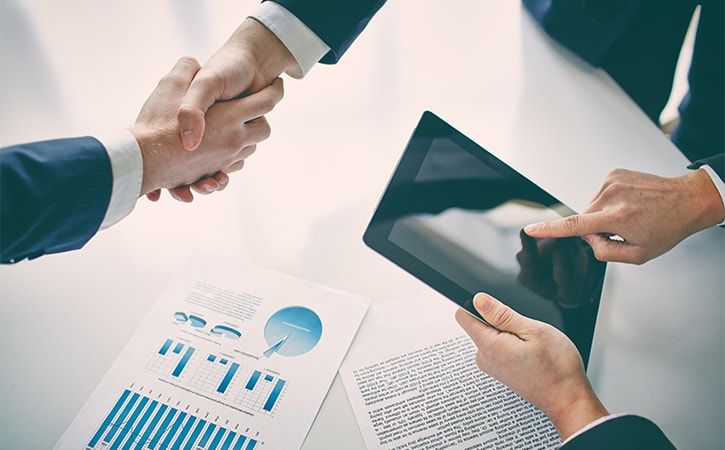 They could be suppliers, service providers, Maintenance Company, etc. E2E apps keep enterprises on the same page.
Walmart's suppliers use a set of mobile apps solution that are connected to Walmart's supply chain platform.
Regardless of type, on demand apps are essentially the same and sport the same set of features. They all target two types of users: provider and receivers.
In case of Person to Person, there are three: providers, receivers, and a publisher. Uber is the publisher, drivers are providers and you are the receiver.
Read More: Comprehensive guide to developing an on-demand app
Which sectors to choose?
1. Delivery of food & beverages
Perhaps the most popular sector for on-demand apps is of Food & Beverages. On-Demand Apps for food enables us to have our favorite meal at our doorsteps with a matter of few clicks.
This sector is booming with many On-Demand food delivery apps, and you can be a part of it too.
Food is something that will never go out of fashion or cease to produce for obvious reasons.
With unique customization and robust business model, you can be the next Zomato or Swiggy.
2. Transportation & logistics
Another popular segment in on-demand apps is that of Transportation & Logistics.
With the likes of Uber and Lyft, this segment is the most competitive one, yet it offers new players to try their luck.
Although, Uber is a global leader, there are many apps which provide cheaper services in different countries, which is a clear indicator that beginners can exploit the vast potential present in this sector.
3. Home service delivery
Apps like Task Rabbit and Handy allow you to hire any professional to complete your household chores.
From fixing leakage issues to fixing TV, you have to download the app and hire the required person who will show up at your house within minutes.
There hasn't been much exploration in this sector as compared to the other two. Entering here means fewer opponents which I think you would take it any day.
However, it has its challenges which must be identified and dealt with a pragmatic business approach.
Execution flow of an on-demand app
1. Seek
A person seeks a service and waits for the provider's nod. Regardless of app type, the seeking method remains the same.
2. Approve
The provider can approve and disapprove the request in case of on demand apps in 'Person to Enterprise to Person' setting.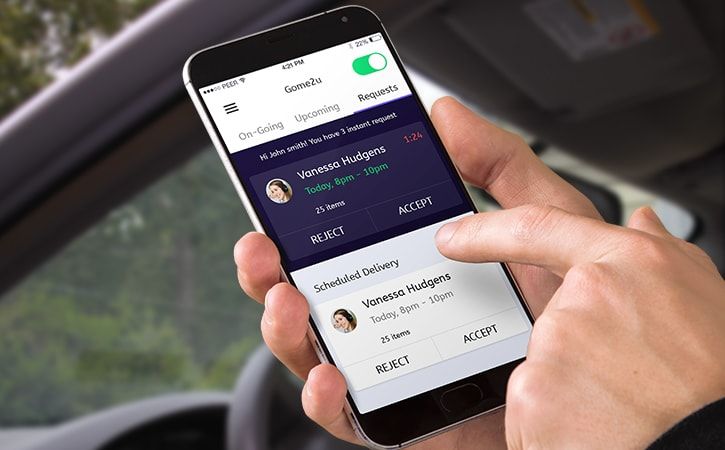 In E2E apps, the contract between the two parties decides. In E2P apps, disapproval is seldom a case. How many times have McDonald's disapproved the order of your Big Mac?
3. Track
Upon request approval, the user can learn the progress of order or service fulfilment. The time the service provider is en route or the courier is in transit, the user can track it's movement on a map within the app.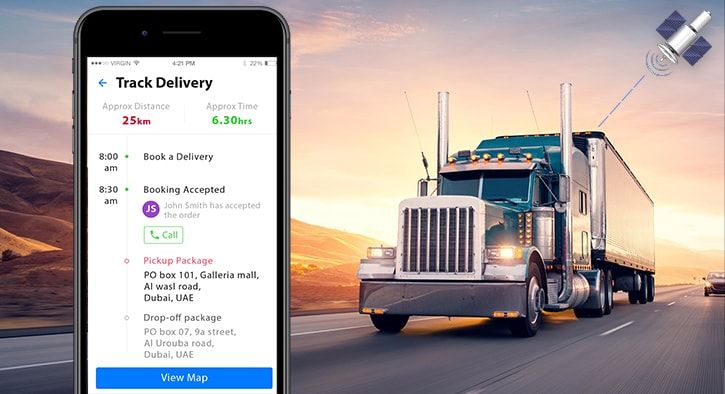 4. Service or product
The person receives the product of offered the service. It could be a pizza or a plumber fixing your kitchen faucet.
5. Rate
The person rates the service out of five stars and writes a feedback on the service or product they received.
However, on demand delivery apps are not all about developing apps and publishing on app stores.
The publisher must clearly define the types of users they are targeting, have to define business rules, strike partnership with suppliers and providers and define a budget.
How to grow and retain your user base?
1. Setting target audience
An on-demand truck app will have truck drivers and suppliers as users, providers and receivers respectively.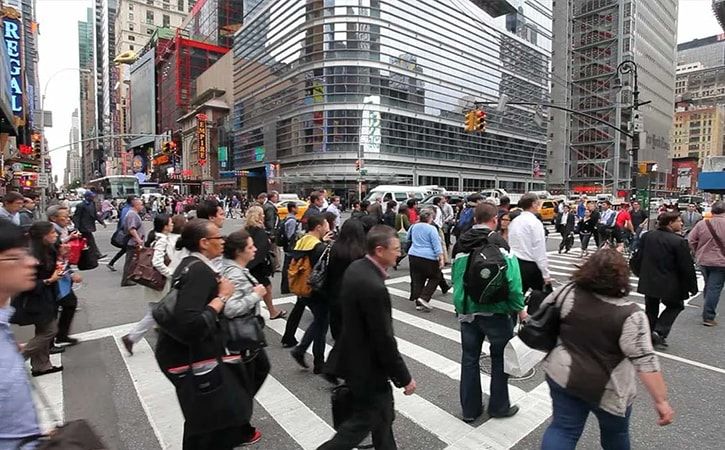 Likewise, in food delivery apps, restaurant and people are providers and receivers respectively.
Make sure your app is easy to use, and you don't have to train any set of users to drive adoption.
When you are targeting persons rather than business, you have to define their personas and build the app UI/UX accordingly.
2. Partnerships
You have to form partnership with providers and receivers in case of B2B app and with the providers in case of P2P app. You have to market your app to end users to driver installations.
On demand apps publisher takes a cut out of every transaction made on the app platform. You have to negotiate the number with them before creating the revenue model.
3. Strategies
Once you already have a target audience in mind, it becomes easy to prepare a sound strategy around it.
In this stage, developers can simply draw their ideas on the paper like a prototype. This prototype would provide you a clear image as to how exactly you would want to build an app.
4. Take decision on major players
Once you draw a basic outline for your on-demand delivery services app, it becomes important to identify the major players involved in the app.
These players are usually consumer, delivery executive, service, provider, and customer support.
5. Type of association
An app publisher has to tie providers to his app platform and has to define their degree of association with it. Uber driver are its partners.
Many publishers insist on independent partners as they are allowed to do business outside the business purview.
Publishers also hire provider on a payroll. A few also hire an agency that offers their services in their name but the workforce supplied remains abided to the agencies and mutual corporation clause signed between.
Read More: How on demand apps are shaping our world
6. Push notifications which delights and doesn't annoy
Push notifications are an excellent means to be top on your existing user's mind. However, overuse or ill-use of it could cost you a bulk of users.
Ensure that your Push Notification brings delight rather than making your customers annoyed.
It is critical that your Push Notifications are an integral part of an app and not a promotional gimmick.
Your Push Notifications should be a tool to provide your customers with some value and to remind them about your existence.
7. Set loyalty, incentives, and rewards to attract more users
Never leave an opportunity to make your user feel special. It won't cost you a fortune if you introduce a few offers. You can try the refer-a-friend program or give free service for the five orders.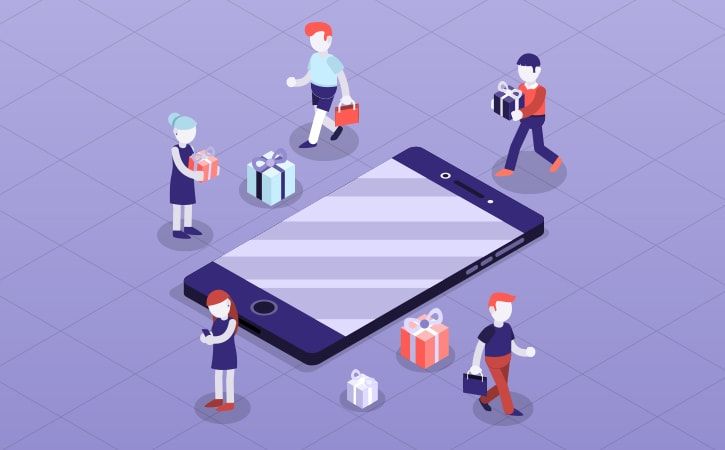 These offers will expand your user-base as more users would get attracted to take the benefits of these offers.
Every audience is different and will show their interest in various proposals. Ensure that you carry thorough research before introducing any offers.
8. Personalization
One key technique to retain your customers is to provide them personalized services. You can do this by first storing the data and then analyzing it.
Personalization is a very effective technique which makes your customer feel special and it also suggests them services based on their past orders.
9. Use feedback and NPS
Take regular feedback from the users to improve your services. You can also use NPS (Net Promoter Scores), These are the question which is used to get the feedback. It is something like this,
"on a scale of 0-10, how likely are you to recommend this product or service to a friend?" The scores obtained serves as stats and can be used as the data to improve your services.
10. Customer support
Customer support is another important element in the on-demand delivery apps. It's useful as it resolves the problems faced by your end users.
It's also useful when your user is unable to contact any of your delivery executive. In such cases, your user can always reach out to the customer support and get its queries resolved.

Estimated cost of on-demand app development
It is evident that the cost of an On-Demand Application depends on its complexity and the number of features added to it. Below is the bifurcation of On-demand Application's Cost.
Overall Documentation: – $1000 to $2000 (40 hours)
Design of UI/UX: – $1500 to $3000 (60 hours)
Front-end & Back-end Development: – $6000 to $20,000 (400 hours)
Testing: – $2000 to $4000 (80 hours)
Cost of app development will greatly vary as per the total number of hours required. The hourly rate could be around $60- $200.
Adding and up all the numbers the total cost for app development would be around $15000 to $45000.
building an on-demand applications requires a combination of skills & experience. You must be wise while choosing your developer.
Ensure you hire the Team which possesses required skillset & experience and is also cost-efficient.
Wrapping Up
On-Demand Apps are the future, soon most of the services will have their own on-demand app.
If you are looking forward to developing an on-demand app, then there can't be a better time than this.
However, it is essential to understand the challenges you must face in the ever-changing market scenario.
However, with in-depth research of market, solid business plan, skilled developers and a bit awareness can make you the next big thing.