Everyone knows and has seen e-commerce in the large retail industry grow steadily over the years. But what most people may not be aware of is the fact that of all e-commerce types, mobile commerce is growing at the fastest rate. With the increased use of smartphones and smart gadgets in the world, it is easy to see why this is so.
But despite this knowledge, many e-commerce retailers still have not made the decision to keep up with the times. Many of them are still providing their users with sites that are unoptimized for mobile gadgets with smaller displays. They seem to be unaware of the fact that their reluctance to keep up could very easily drive their mobile clients away.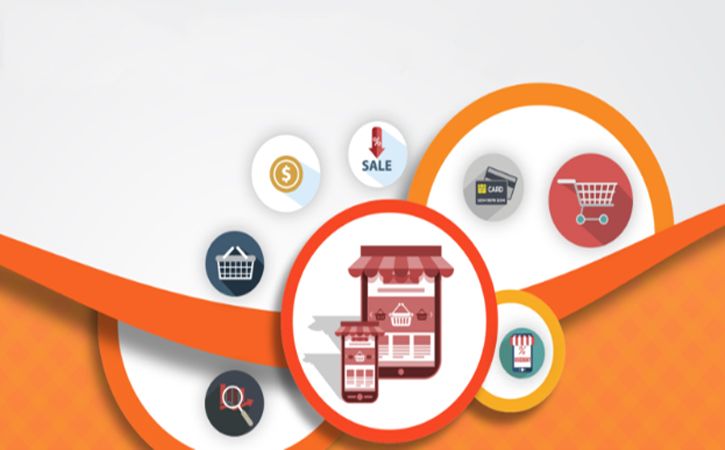 Today, in the 21st century, not providing a mobile-friendly shopping experience puts your business at a major disadvantage.
However, if you are reading this, you are seeking for that final push. Below are some reasons why you will want to switch to a mobile-friendly eCommerce platform as soon as yesterday.
1. What is a responsive web design?
Simply put, a responsive web design is a site that has been programmed to resize automatically, adjusting to fit the screen size of the device the site has been opened on. The site remains attractive and the same despite its use on a desktop, a tablet or a smartphone.
The alternative to responsive website technology is creating multiple web pages for the various devices your users will access your site from. This alternative requires hard work in creation and maintenance. It also will need a lot of capital to set up.
2. Google Needs It
Google is the largest search engine in the world today. It is also one of the most used search engine available in the 21st century. It is so popular and common that most individuals confuse Google to a web browser. For tech gurus in the industry, the difference is like day and night. But for common internet users, the fact that the Google homepage is the first thing that pops up on their screens when they open up their browsers, is enough to confuse them.
Google has been on centre stage for the longest time and has thus earned the respect of most if not all online entrepreneurs. Back in 2012, everyone eagerly waited for Google to release the recommendations on the best SEO practices for mobile sites. Being the most used search engine, its recommendations and practices affect all online businesses.
In June of 2012, Google released the recommendations. In the article, Google clearly stated their position on the responsive design issue. They titled the article 'Google finally Takes A Clear Stance on Mobile SEO Practices.'
In the event, you ever find or think of responsive web design as boring or an unnecessary trouble for whatever reason, you should at the very least make the shift because Google suggests and subtly commands that you do so. According to Google, with a responsive web design, your site's Google search rankings are bound to improve.
But that is not all. Google also prefers and favors responsive mobile website designs since they save them a great deal of work. Take a moment and think about it. When you have two different pages for the same content, it means that you will have two different links with similar content. This proves to be confusing to Google to some extent and clearly too much work in addition to being redundant.
Also, the Google SEO algorithm may pick up one of the pages as being a copy-pasted version of the other and flag it. A responsive design providers all content on the page with the same address, which gives Google an easier time during indexing and ranking.
3. It's great for social media
If you wish to keep up with the growth and progress of your business entity, it's important that you keep yourselves updated with the recent social media trends. Grow your Instagram followers, go for promoted tweets in Twitter, sponsored posts in Facebook are some of the tricky tips to steer your business to growth in this era of digital marketing.
It is impossible to think and plan out your e-commerce business without thinking of social media as well. With the example above of having separate domains for a mobile and desktop site, the problem will arise when you need individuals to share links to your pages. It will be very chaotic and too much work for individuals to distinguish between the two-links intended for use on different gadgets.
This, in turn, brings forth another problem where individuals send mobile site links and the recipients open them on desktops or vice versa. The sites opened look incomplete and a huge mess, which will put off your customers.
With responsive designs, you have a single link to your web pages. No confusion can arise from this. The links will always load as they are meant to, resulting in happy customers with Mobile app
4. Switching to Responsive site designs
Before you freak out, you should know that making the shift is not as hard as it might sound. Do not let the fear of new tech and an increased budget scare you away. So far, we know that Google prefers responsive designs. What you should also know is that Google broke down the steps you can follow to make that all-important switch to a mobile responsive site.
As you prepare to make the switch, bear in mind that the overall costs of a mobile responsive site will be low. Sure, the initial start-up will be high, especially in cases you need to hire professionals, but it will pay for itself eventually.
The good thing is that most web app developers are adept with the technology and can do it for you fast. Also, owing to the importance of responsive e-commerce sites, many e-commerce platforms have been created to offer the functionalities needed to create responsive sites. Among these platforms are Bigcommerce and Shopify which also sports a domain search feature. These sites help in the creation of an attractive business site from the domain down to the navigation and content.
5. Responsive Web design is important
If you are not up to date with tech times, it is important that you catch up with the rest lest you will be bundled out. And with the mobile device take over not slowing down soon, you better make plans on getting a responsive web design. The sooner you implement the design, the better it will be for you and your business.