Technology has one core purpose – to make human lives easier. How can we forget those days when we used to sit in a library for hours just to get some vital information from books? We don't do that often now as we have Google with us. Technology surely has made a great impact in our lives by offering solutions to almost every minute problem.
Now, as technology and the human race have progressed together at a rapid pace, much more is expected from technology. The vital role that technology now plays is by bridging the gap between two worlds.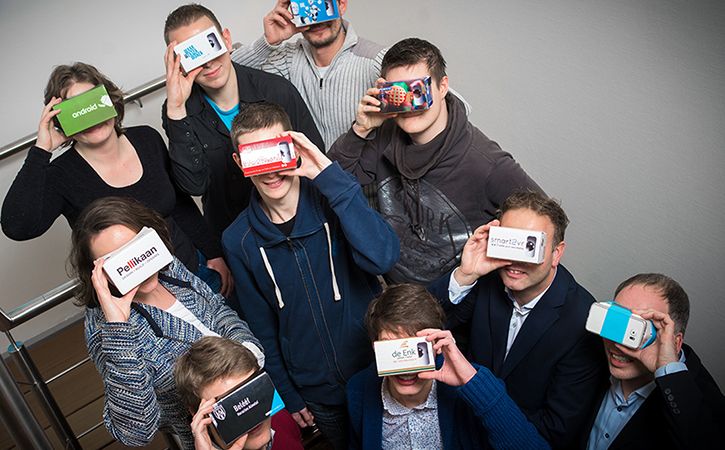 Mobile phones started off as a device of communication, but it is no longer serving that sole purpose. Mobile technology has advanced to a next level altogether with the advent of mobile apps. Indeed, mobile apps are playing a key role in making the most out of technology.
The line between the virtual and real world is getting blurred as mobile apps offer comprehensive solutions to human problems while at the same time trying best to simulate the real world feel. Take a look at these smartphone app offerings aimed at bridging the gap between two worlds.
Arrival of Skeuomorphism
The idea of Skeuomorphism is to simulate real life objects with the same usability in mobile phones. Remember those early smartphone apps where you can pull strings from your guitar app and it will produce the same sound as a certain guitar chord.
These skeuomorphic designs led to innovation in developing real world driven objects and simulated experiences through mobile apps. Apps are developing skeuomorphic design so as to actually get the real-world feel in a virtual world.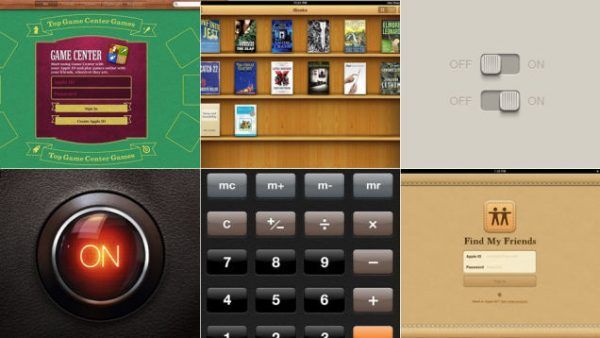 Innovation of Activity Tracking Devices
Technology is certain to guide human health by devices through its active synchronization with mobile apps. It comes in the form of innovation where device tracks body activity on the basis of calories burned, distance travelled, sleep duration, activity duration, location tracking through GPRS, and heart rate.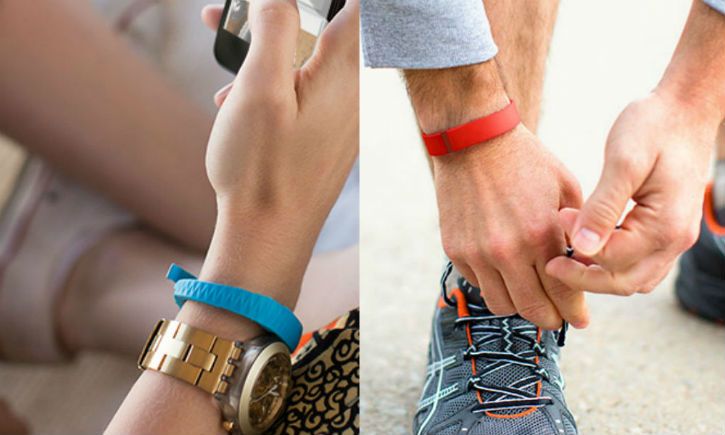 The aim is to integrate this information and incorporate the same with any of the activity tracking apps. By syncing the same a certain cohesive information is yielded for the user.
Off late smartphones also comes integrated with motion sensing technology in the app so that instead of using a separate device for tracking smartphone can be put to use.
Not only these apps are useful in collecting and assimilating real world information into a virtual device, but the scope extends even to gyming activities. The core function of such this type of app is to segregate the data on the basis of gyming activities.
It takes into account various exercises and guides users with necessary reckonings to achieve predetermined targets. Saying this, the scope of gyming and workout apps is colossal if we consider the user's schedule and targets.
Indeed, apps and devices are all set to take a head on with the fitness instructors and coaches.
Simulated Shopping Through E-Marketplace
After gym instructions and coaches as discussed above, now its time to talk about how brick and mortar retail market is awestruck by this revolutionized app wave.
E-commerce has turned out to be a villain for shopping mall culture as nowadays due to convenience and affordability more and more customers are buying off things by sitting in the comforts of their homes.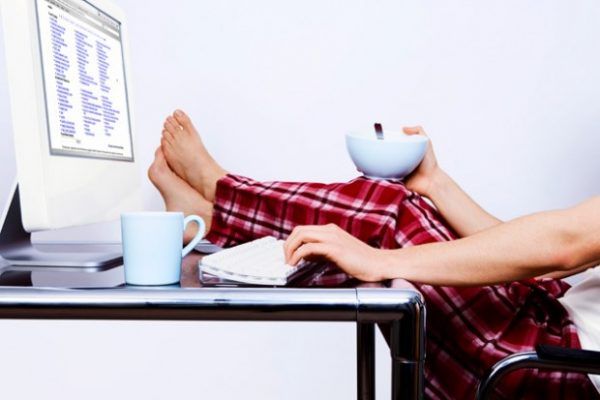 The storm of the internet has taken a toll against the brick and mortar store by replacing the same with eCommerce app development. E-commerce is expected to rise even higher in the near future as it gives a simulated shopping experience.
The facilities like free shipping, free returns/replacement, discounts, etc. are dragging this generation towards eCommerce marketplace. E-Marketplace has really affected human lives by giving them the option to select from a wide range of retail items on their fingertips.
eWallet and Banking
Technology has now literally created a virtual wallet for storing money for online transactions. With E-wallet apps it becomes easy to pay bills, book tickets, order food online, and buying other services and products.
The real world wallet becomes free from the burden of online payments by keeping an E-Wallet.
Moreover, there are numerous offers and discounts on transactions through e-wallet, which gains major attractions from users.
Banking mobile apps have narrowed down the frequency of people visiting the banks. It is now easy to transfer the money to another bank account or make payment through net banking.
There is a stark increment in the number of net banking apps for bill payment and money transfer which completely eases up the online payment process.
Conclusion
With time and development on the technological front, the gap between the real and virtual world is diminishing, globally. With mobile apps innovating new ideas on a day-to-day basis, there are plenty of remarkable breakthroughs to take place in the near future.
Mobile apps for business enterprises were just an add-on feature, but now this has become one of the most important touchpoints to increase the end-user interactivity