Mr. & Mrs. Williams were at home when Mr. Williams had a cardiac arrest. Mrs. Williams was clueless about how to save her husband. She resorted to Apple Watch attached to her wrist for help.
Siri, trained under American Heart Association in cardiopulmonary resuscitation, recited life-saving, step-by-step instruction that eventually saved her husband on the brink of death.
Siri helps doctors with dirty hands to take notes and reads back to them when asked for, as well as reminds patients to take their pills.
Apple Watch is only a manifestation of drive that the healthcare industry is witnessing with the emergence of intelligent wearables app development. So far industry has failed to deliver on the potential of digital information.
The industry is over-regulated and rigid to bring in any innovations and is the reason for failure for many ambitious IT projects. Nevertheless, the drive is gathering pace and investment has soared in the last few years.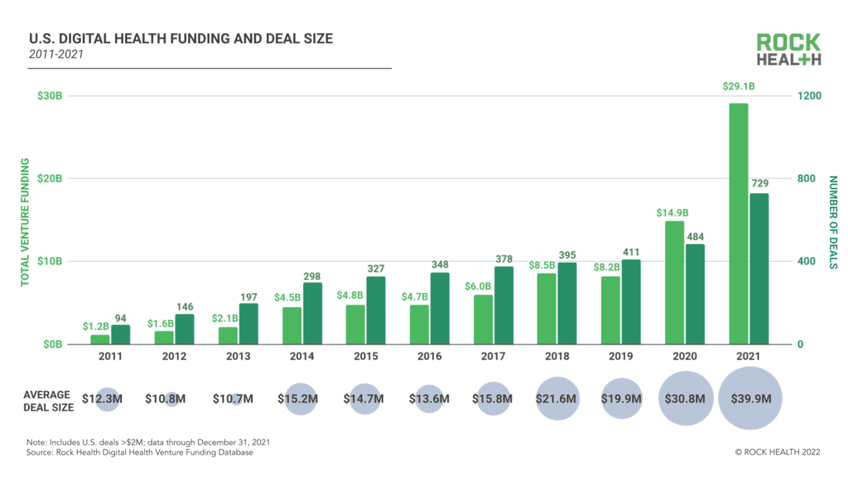 Health care needs to be lighter on pockets, nobody understands this better than an average American can.
According to Rock Health's annual report, there are a total of 729 deals among US-based startups in 2021 with $29.1 billion of startup cost which is almost double from the previous year's record of $14.9 Billion.
Not just the US, that's the case everywhere, more or less as countries face rising cost pressures from health spending as populations age.
The worst part is most of this expenditure goes into vain. While the lack of efficient healthcare remained a problem in developing world, in developed countries about one-fifth of the expenditure goes to waste, for example on wrong or unnecessary treatments.
Digital Revolution in the making
Eliminating a fraction of this sum is a huge opportunity to bring fresh investment into these intelligent devices. They are indeed coming to a doctor near you.
An average wearable and fitness tracker app , that you can see on everybody's wrist from a $20 Mi Fit to $300 Fitbit, can track activity levels, sleep and can even count the calories you eat. Newer models can even track blood pressure, oxygen saturation in the blood and stress levels.
The industry is rising at pace nobody expected with Credit Suisse estimating the industry to be worth between $3 – $5 billion, and over 50,000 apps available for download.
Devices that will make to your family physician
Holter Monitor is a transportable electrocardiogram that gathers data on the patient's heart for as long as the battery remains, usually 24-48 hours as a patient about their daily life, as per American Heart Association
Reebok's CheckLight is a smart cap, which detects the severity of head injuries it is worn on. If detected a major injury or one that needs medical attention, it alert players, trainers and physicians.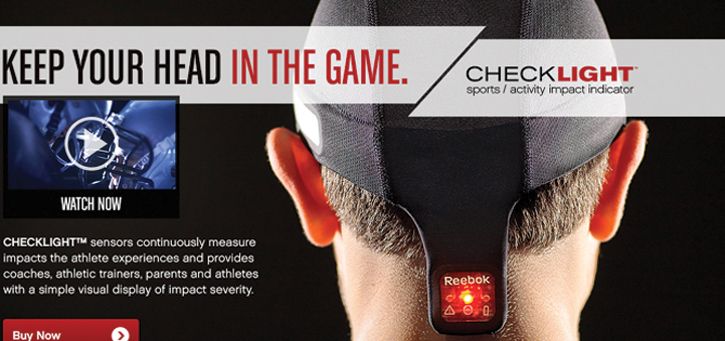 xPatch functions similar to Reebok's CheckLight, except it sticks behind the wearer's ear.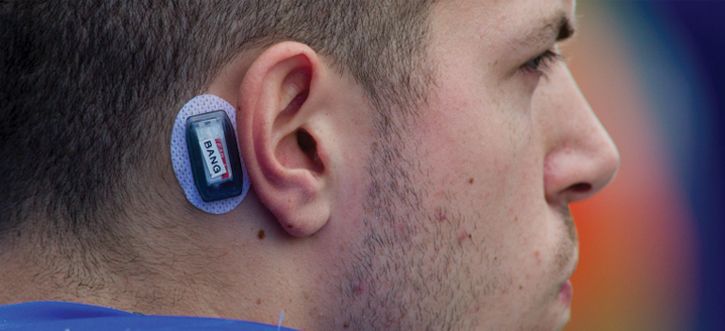 Although these devices can diagnose an injury, they cannot diagnose a concussion and the athlete still needs to visit a doctor.

Intel's partnership with Michael J. Fox Foundation gives a new ray of hope to patients with Parkinson's disease. Intel employs a combination of wearables devices that reports to an analytics program with essential.
The analytics program measures indicators and check the advancement of the ailment. A large data set allows medical scholars to study Parkinson's like they never before. Intel provides APIs to empower wearable and mobile app development.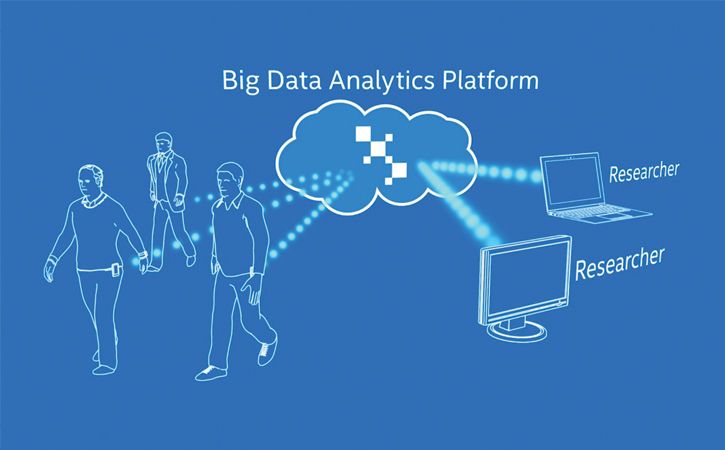 The challenge: FDA and HIPAA
Even if a consumer fitness tracker can monitor heart rate and alerts you in case of a complication, your doctor won't entertain its reading. Doctors can only rely on prescription medical devices that are subject to approval from the Food & Drug Administration (FDA).
We all know, how tedious the whole process of FDA approval is? As long as these devices are coming from tech firms that have no experience in dealing with this kind of approval process, it's only going to be a ride uphill.
Read More: Compulsory features for your fitness tracking app
Another obstruction to wearable medical devices is HIPAA compliance and privacy concerns at large. Any product, device or app that stores a users' personal health information and shares it with 3rd parties is subject to HIPAA compliance or the vendor may face civil and criminal penalties.
As the whole purpose of medical wearables is to assist doctors, so these devices must meet HIPAA.
The challenge: FDA and HIPAA
Increasingly, machine-learning programs make analyses from scans and from medical results. An exciting new project has been to online-stream live health data and send notification to an app that medics and nurses carry at Royal Free Hospital in London.
DeepMind by Google, an artificial-intelligence (AI) firm with expertise in deep learning, powers the app and pre-diagnose patients at a risk of kidney failure. The app by the London hospital saves nurses' time.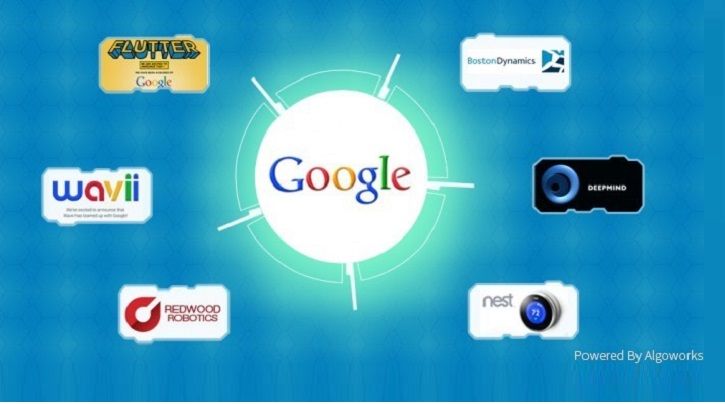 But the end-motto of smart medical wearables is to let people check their heart conditions, spot concussions, trail the advancement of ailments and carry health check on moles or ear infections without having to visit a medical center.
Conclusion
The future is brighter than the brightest for intelligent wearable devices. Sooner than later, they will perform tasks that will make life patients with chronic conditions easier, letting clinicians remotely monitor these patients in real-time.
FDA approval and HIPAA privacy are significant concerns for patients, and while these establishments are aware of the rising trend of smart wearable devices, whether developers meet these demands or not, remains to be seen.