Apple has finally launched the so waited iPad Pro, with its impressive features and technical capacities. This product will completely change the face of browsing, chatting and app development. Mostly, this will be possible due to the product's iOS 9 system and its fine characteristics.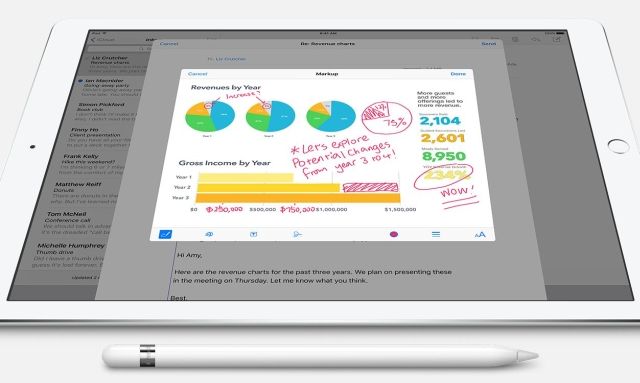 Along with iPad Pro, the company has also released two other brand new products – the iPencil and the Smart Keyboard. These go perfectly with the huge tablet and offer customers special experiences.
What's New at iPad Pro?
First off, everybody can notice the large screen of 12.9-inch and 2732 x 2048 resolutions. This one provides new possibilities due to its 5.6 million pixels and 5K Retina iMac technology. Don't worry; the image quality is not affected at all. On the contrary, Apple has implemented special elements meant to keep the balance for rendering the best contrast ratio, uniform color, and brightness.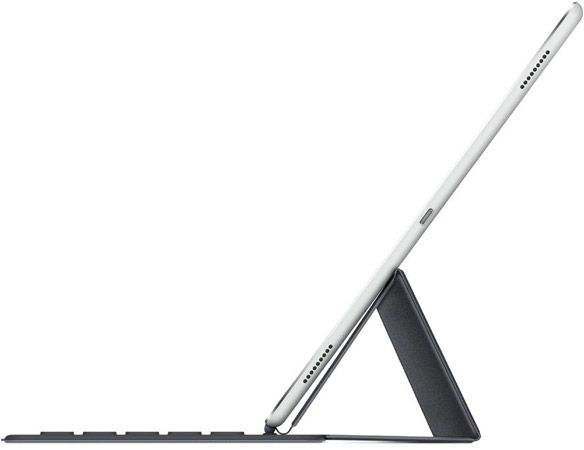 iPad Pro uses a A9X processor with a 64-bit A9X chip and a built-in M9 motion coprocessor. These elements make sure that the huge screen doesn't affect the speed of the iPad while users work on it and operate multiple tasks at the same time.
As for the sensors, the new product is equipped with Touch ID (fingerprint recognition system), Accelerometer, Barometer and Ambient light sensor.
Features That Improve Productivity for Business Users
Because iPad Pro works with iOS 9, it benefits both from the Slide over and Split view features. Let's see how these characteristics work on the product and how they add value to it.
Slide Over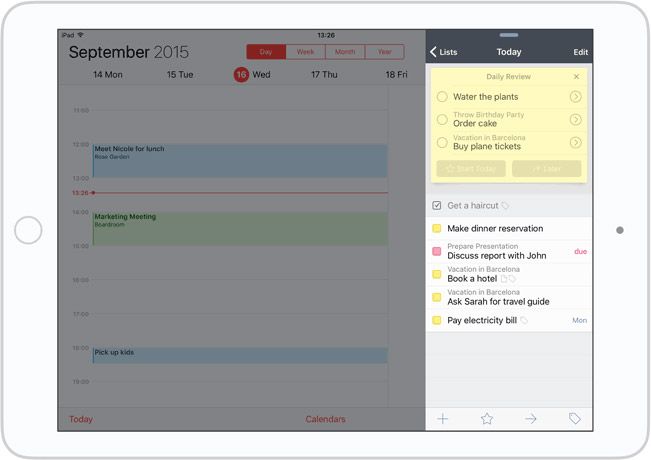 Here is where developers should interfere – a professional company must adapt rapidly and update its products in order to support this brand new feature. Imagine the benefits – everybody will know that they can use the services of those developers to get apps and programs compatible with their favorite iPad model.
Here's how to increase productivity with the Split View option – while working on a task, swipe from the right side of the screen, pick a certain app and adjust the margin as you wish. Users can halve the screen or choose whatever split percentage they want.
Split View
This feature offers the possibility to access two apps at the same time. While you are working in a certain program, just slide from the right side of the screen and a bar with apps will appear. Browse through it and choose which one you want to use right then.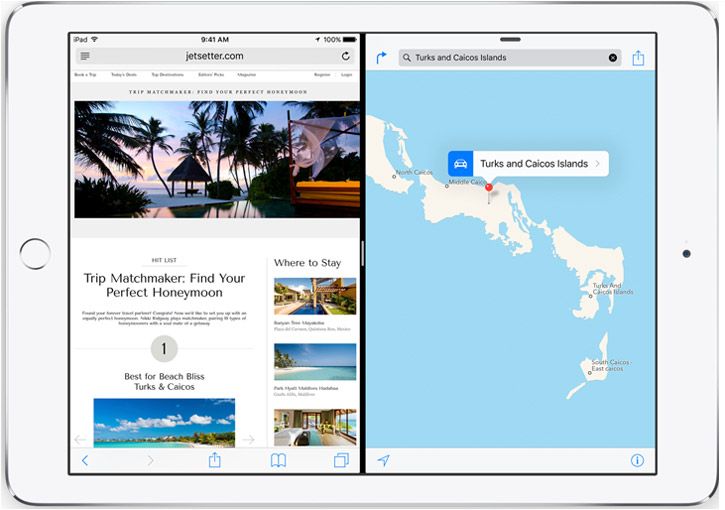 This feature does not limit the functionality of apps – customers have access to full characteristics of both applications, primary and secondary.
Now, because the screen is big enough, it is pretty easy and convenient to use two apps at once. This feature brings up new opportunities for app developers – they can think about apps especially made to complete others already existing in the store. From this point of view, a brand new app market can arise.
Picture in Picture
This feature allows users to use apps while watching a video. It is really easy to enjoy it – while playing a video, tap on the picture-in-picture button. The video will start playing in a small window that can be moved around the screen, as user finds it convenient.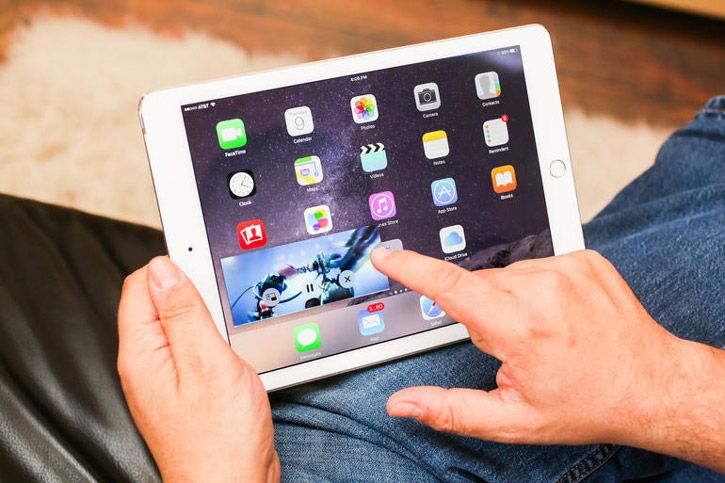 Developers must profit from this feature and create apps that can run fast even with other programs working on the background. Or why not, they could even design apps with a special blank space for users to place the video without losing anything from their sight. This would be wonderful!
iPencil Contribution to Business Uses
This accessory is more than just an electronic pen. It contains multiple sensors that can detect position, force and tilt. Thus, with this instrument, users can even touch a single pixel on the screen. Imagine what a big difference this is for artists – they can revolutionize the creation process.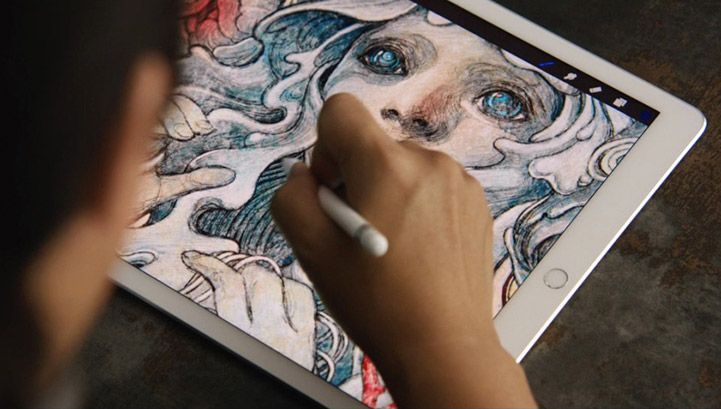 As for developers, they must now think about apps that allow users to employ the iPencil as effectively as possible. For instance, business men would need electronic signatures, programs that recognize electronic handwriting and transforms it into computer writing and so on.
iPad for Professional Use
Here are three impressive programs that can run on the new iPad Pro – iMovie, Adobe Photoshop and AutoCAD 360.
With iMovie, one can shoot, edit and share videos supporting 4K technology.
When combining the new iPad Pro with the iPencil, photo editing is easier than ever. Users have both visibility and precision, without compromising speed or quality. The product supports images up to 50-megapixels.
Working on the go is now more than possible. 3D modeling has become portable with the iPad Pro and knows no limits when professionals use the iPencil. AutoCAD 360 allows business men in real estate industry to control the construction process from wherever they may be at the moment.
In conclusion
The new iPad Pro and the iPencil are more than just some new tech toys. They bring efficiency and productivity into businesses lives, through professional features and great supported programs. Developers must seize this opportunity and direct their efforts towards business apps that help people benefit at maximum from iPad Pro and its characteristics.