You might have heard "location-based applications" too many times. What the term exactly means? A Location-Based Application is a mobile or smartphone application that shows a specific location to the users through an integrated map based on the product or service input by the users.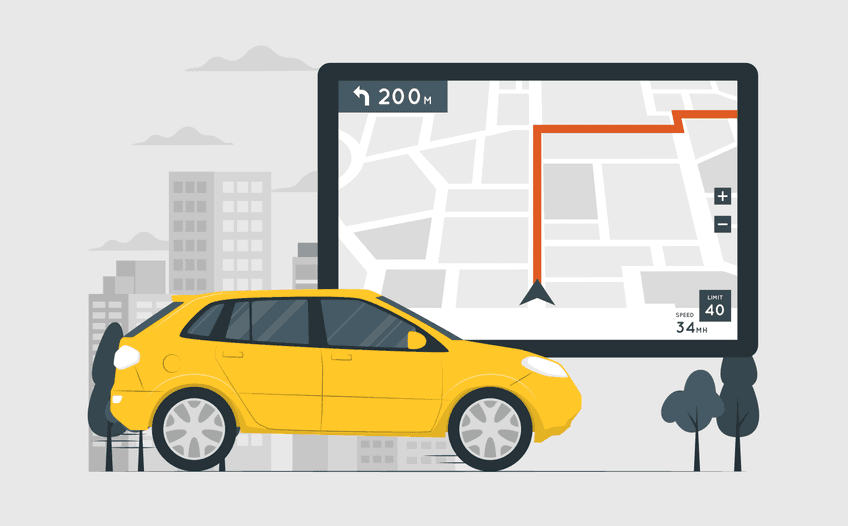 The location could be a restaurant, mall, shopping store, specific destination, or anything else.
The map displays all the results from the region where you are accessing. Users can even search for places in different geographical regions as well. In order to understand how a location-based app work and what the necessary features are, let us take an example of a restaurant-based location app that also does food delivery at home.
Location-Based Restaurant Mobile Application
What if I say that you can reserve your table or get food delivery at home just by using your smartphone? This is a kind of app, wherein you search for nearby restaurants or restaurants based on your search preferences in your city, book your table in advance, and even order from your home to receive food at doorsteps.
Let us look at the basic features
Integrated Map
Find out the restaurants with suggested routes through an inbuilt map.
Menu Display
Get a list of all the menus available in a specific selected restaurant.
Push Notifications
Get notified about the newest introductions, discounts, or offers instantly.
Restaurant Display
Get a list of all the restaurants in a specific country, city, or an area in particular.
Item Display
View a list of all the food items available on the selected menus.
Community
Share your thoughts and reviews with others with photos as well as videos.
Beefshock Restaurant Food Delivery (RFD) Smartphone Application
Beefshock or Restaurant Food Delivery (RFD) is an online food delivery mobile application created by Peerbits Solutions Pvt. Ltd. that helps users to locate restaurants in their own cities.
The application targets a wide range of mobile users who want to eat food at home by ordering with a single tap in restaurants nearby their location or preferably, where they stay. This way, users can enjoy their food sitting at home without going to the restaurants.
Beefshock or RFD app contains all the above basic features and a few unique features additional:
City/Area Viewing
Users can access the restaurants related to their region when sorted using city wise and area wise filters.
Restaurant Listing
Comprehensive restaurant related information put together such as name, location, menu, items, and price to order at home instantly.
Integrated Map
An integrated map helps users locate nearby restaurant coordinates so that they are notified when nearby.
Home Delivery
Food items delivered right at your doorstep by providing address details in online ordering through an instant delivery.
Social Integration
Share the favorite restaurant details on social networks through social network login details.