'Hyperlocal' is the favorite buzzword wannabe entrepreneurs never grow tired of chanting be it app description, the website's 'About' page, or even investor meeting. The modern definition of 'hyperlocal' revolves around combined use of applications on mobile devices and GPS technology.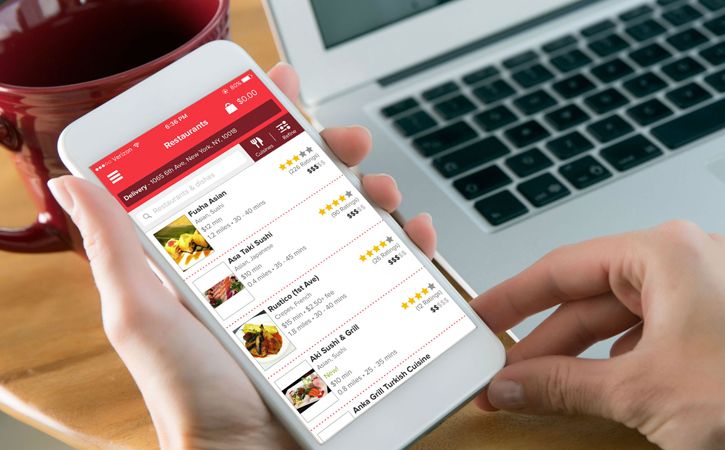 However, the postmodern definition has added another technology to benefit: Internet of Things (IoT). Together, these technologies are disrupting industries that are offering their services and products through on-demand delivery methods.
According to a report the IoT and food business market was estimated at $4.08 billion in the year 2017 and is projected to reach $8.43 billion by the year 2025 at a CAGR of 9.5 %.
An on-demand delivery app development has typically four sets of users: the demanders including end users, the facilitators including agencies or merchants, and deliverers including delivery boys or the service provider.
In addition, the app publisher who makes money every time an end user demands a service via the app.
However, the on-demand delivery model is highly uncertain has been a source of numerous startups' closure. In India alone, 100+ such startups shutdown in the past 3 years.
One of the foremost reasons behind those failures was the uncertainty of the so-called facilitators. The restaurant business was conceptualized around dining customers and insisted on taste, quality, ambience, and in-restaurant service over speed. On demand delivery apps need quality and speed at the same time.
A greater implication of IoT devices in the existing restaurant infrastructures will make kitchens smarter and delivery mechanisms efficient. They will adapt better to epic delivery apps of today.
The question is 'how?'. Grocery delivery is yet another facet of hyperlocal on-demand delivery services. What about them? What about end users are they anywhere in the spectrum of benefit? What are benefits of IoT app development?
1. Smart, connected kitchen
"Kitchen platform" is a generic name for a cloud-based smart kitchen platform that not only connects with smart kitchen appliances and utensils but also lets them 'talk' to each other.
A fridge with image recognition software interfaced to a AI platform can liaise with a recipe app and tell what ingredients are available for a particular recipe.
A smart oven can work over a range of temperature depending on the information obtained from the recipe app.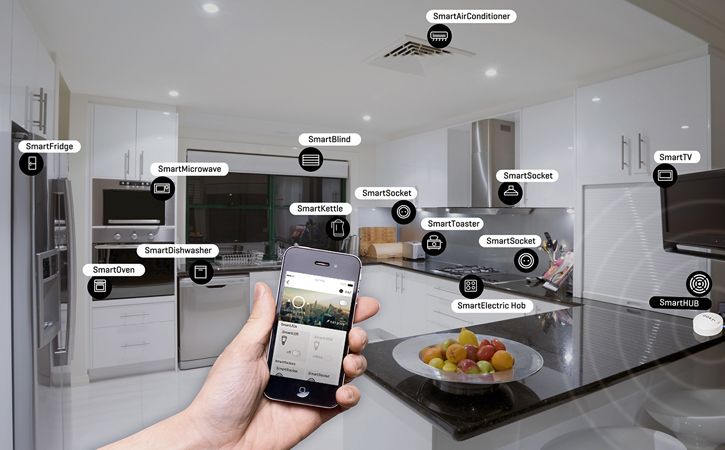 A smart coffee maker can brew coffee based on the mood of its owner. A light pre-bed coffee or a strong afternoon coffee, your coffee maker decides.
If bringing smart devices into the kitchen was a natural progression for the IoT, diners using their smart phones to control a smart tandoor griller placed inside the restaurant's kitchen is a revolution.
Their cars are controlling Nest thermostats and Philips Lightings so it's a pretty natural for them to expect the same out of their favorite restaurants.
Above all, smart kitchens are efficient and they can ensure quality food at a speed customers expect out of on-delivery apps. I mean nobody wants to wait two hours for a plate of fondue with cheddar.
2. Fresh food dispatched; fresh food received
A problem with food delivery services is this that the delivered food often loses its quality in terms of moisture content or optimum temperature during transit. People often complain about delivered taco roll too dry or paste arrabbiata too thick or cold.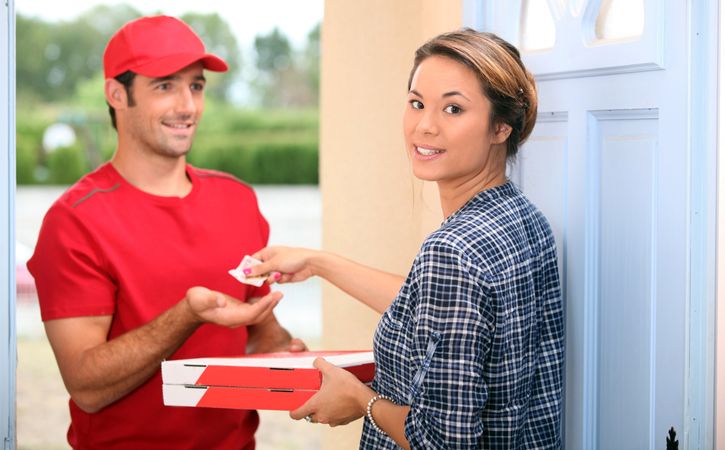 IoT solution architecture can pass tracking information, data from various sensor and other devices to the kitchen platform. The AI engine build into the platform will empower it to take simple decisions without the need of a human operator.
The IoT-powered Food Delivery app Solution can be delivered in the form of temperature sensors equipped delivery boxes that warns the delivery boy and the restaurant management system placed inside the restaurant if the temperature inside it drops below the optimum value.
However, that is seldom a case as a smart food dispatcher, from where delivery boys collect food parcels to deliver, raises the food temperature to an optimum level.
The level is calculated from various parameters: outside temperature, heat isolation property of the food box, average speed of the delivery boy and distance from the restaurant. Customers hate too cold or too hot food.
The smart food dispatcher gathers information about the food box from the kitchen platform and improves on the feedback received.
3. The food delivery startup not only sustains but makes money
Smart kitchens and IoT-powered Food Delivery Solution enable the startup make faster deliveries without compromising on food quality. This leads to happier customer, more efficient food suppliers and rapid food deliveries.
In an overcrowded food delivery space, startups by bringing the goodness of IoT in their existing kitchen, delivery and restaurant management system will not only thrive but also attract larger investors' interest and newer restaurant partners.
What about hyperlocal grocery delivery services?
This may turn out to be quite a chaos. The customer orders grocery items. An ordered item of grocery may not be unavailable in a store and the delivery boy might have to shop at various grocery stores which may delay the delivery.
By bringing the partner grocery merchants on the same platform and enabling their establishments with IoT devices, the delivery boy don't have to visit one store after another.
Rather can check the status of nearby stores with a grocery mobility solution in the form of a mobile app connected to the platform to the list of grocery items he has to delivery to the end user.
Conclusion
Implementing IoT in the food delivery business is much beneficial as it has highly influenced the food delivery businesses to keep up with the greatest quality standards and ensure of having the same product, with the same higher quality at any time and anywhere. And the food industry is experiencing key transformations in trends of food safety.