Colors play an important role when it comes to designing mobile apps. Applications having contrast and striking colors are likely to appeal more than the dull and sophisticated ones. However, sometimes this does not help. Nowadays people are more inclined towards using simple and user-friendly apps having limited colors. On top of that, they expect basic colors to complete the whole app. Therefore, in this case, the second option is more feasible i.e. going for sophisticated ones rather than striking ones. Whatever it may be, the fact of the matter is neglecting good color combinations can have a devastating impact on your app traffic and ultimately sales.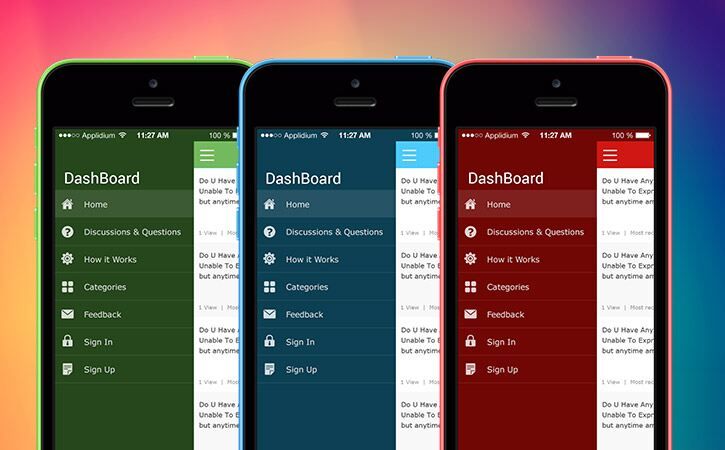 We, at Peerbits, have a highly capable and experienced design team full of expert designers who pay a lot of attention in creating unique and mesmerizing design giving lie to our client apps. That's the reason why we're recognized as a top App Design & Development Company on DesignRush. We emphasize on style, user testing, and color simultaneously keeping in mind both iOS, Android, Windows, and other smartphone OS platforms. Let us scrutinize each one of them:
User Interface (UI) elements and color palettes should seamlessly go with one another delivering an intuitive as well as interactive User Experience (UX) for visitors.

Important components or elements should have break up sections in between through colors that can naturally do it by drawing full user's attention.

Proper color usage at relevant places is very important such as orange color depicting optimism and hope, blue color conveying calmness, white displaying purity, green showcasing nature, black having a soothing effect on eyes, and so on. A knowledge of color theory would really be of a great help.

Brightness effect certainly draws the eyes. Highlight important information so that you can differentiate between texts, images, buttons, labels, and multimedia components.

A consistency should be maintained using a fixed color palette across your app. The application should match the color palette of the website. The app built in context with the website. With same color palette in both mediums, users are bound to remember your brand in a much better way.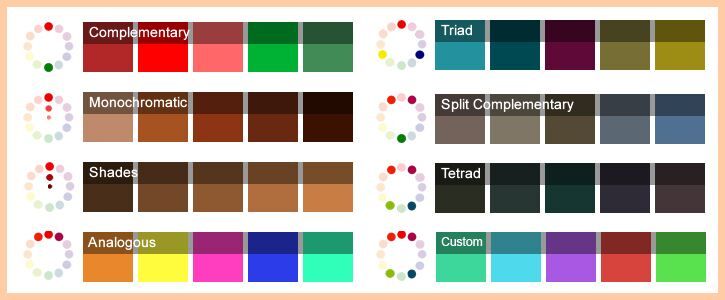 Bringing too many unrelated or unwanted colors together can actually destroy your app.

Do not combine multiple colors randomly. Choose colors in such a way that they complement as well as supplement each other drawing user attention.

Keep things readable within the app whether a help manual, form fields, title tabs, text content, and others. Color should appropriately support the functionality factor rather than making it unreadable. Gorgeous or beautiful colors do not make a difference here.

Understanding the psychology behind every single color is very important. Every color has different level of significance in different cultures, as well as geographical regions that may or may not change over time. As an example, purple color loved in Japan due to its depiction of power. However, it is a sign of death or mourning in Thailand, Brazil, and UK. Therefore, ensure what is your target audience and which colors to use wisely.

A responsive color design will let your app work smoothly irrespective of the OS used. Every smartphone operating systems i.e. iOS, Android, Windows, Symbian, Blackberry, and others have different color palettes as well as graphic presentation styles with different frameworks in place. Let your color-based design be such that can be customized easily with changing platforms.
Making use of the applicable color combinations judiciously could be a difference maker between a successful and an unsuccessful app. Either follow the above tips and escalate your app to the maximum possible extent, or let it be mediocre by using colors randomly.