Mobile applications are up in the use for a long time, it has taken the position of websites because of their amazing features and benefits. Messenger bots or chatbots are the advanced services that successfully take the position of websites and mobile apps.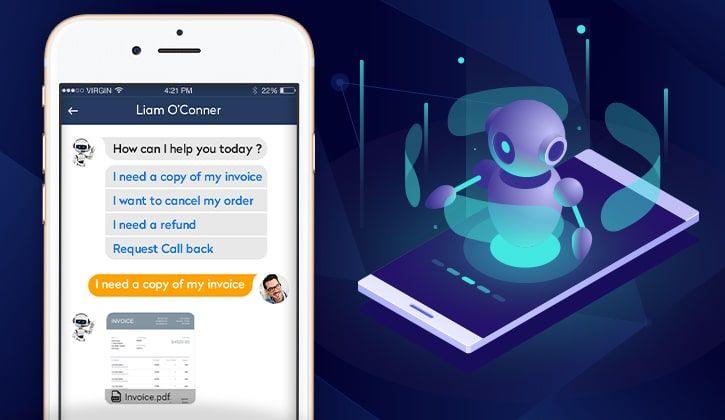 But, if we take a closer look at the users' utility apps then messaging apps leads the count.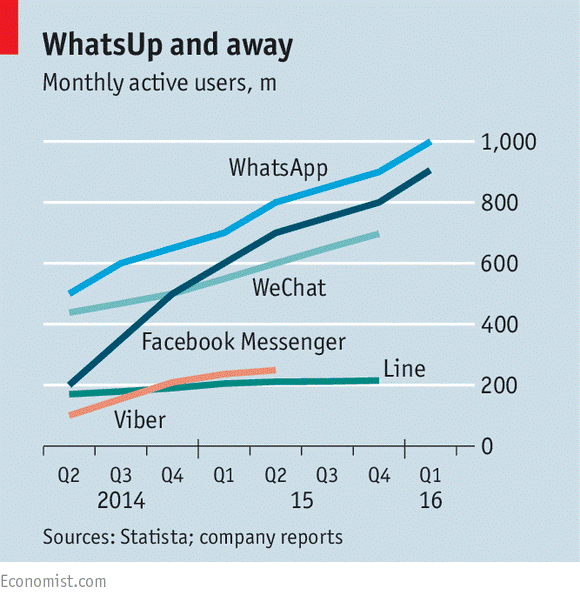 As per the latest research done by the market research is expected to grow by over 24% during the year 2018-2022. The integration of chatbots with communication channels will have a positive impact on the market and contribute to its growth significantly.
Chatbots are taking a toll over mobile applications. Bots are gradually becoming captivating technology trends in the world of mobile applications.
To a certain extent, Bots are shaping up to become a next-gen mobile apps. If we consider Bots as a new form of mobile apps then its voice commands can be considered as its UI. While the new protocol will be its AI, and messaging apps can act as a new browser.
In the recent news, Facebook announced an altogether innovative chatbot platform to be utilized in its messenger app.
Now it is possible to book a taxi or share a ride just with a couple of address tapings on messenger. Check out this video to know how it actually works.
The rising advancements in the fields of AI have enabled chatbots to proliferate further down in the consumer market.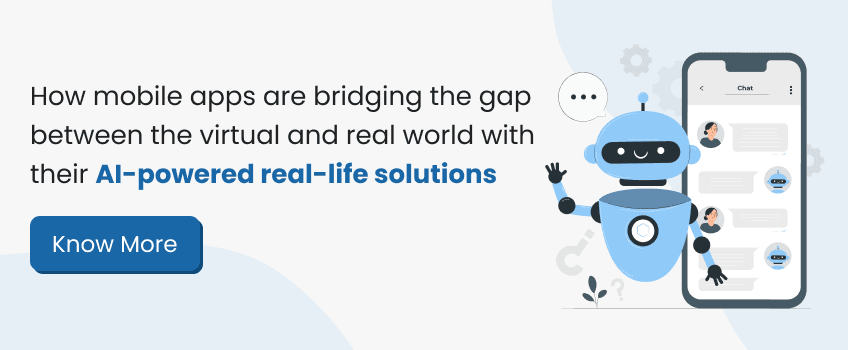 Moreover, voice platforms can build on to redefine the software applications.
Technically, Chatbots are a deliberated 3rd generation platform, followed by web applications and mobile apps.
While on the other hand, messaging platforms like Whatsapp, Hike, and Facebook Messenger are in a way the new browsers followed by web browsers and mobile OS.
To put it up in an easy manner, consider the evolution of chatbots like;
Web → mobile apps → Chatbots
Web → mobile OS → Mobile messaging platforms
Voice is the bots' UI
For the course of casual UX, the end-users are compelled to interact with the software applications.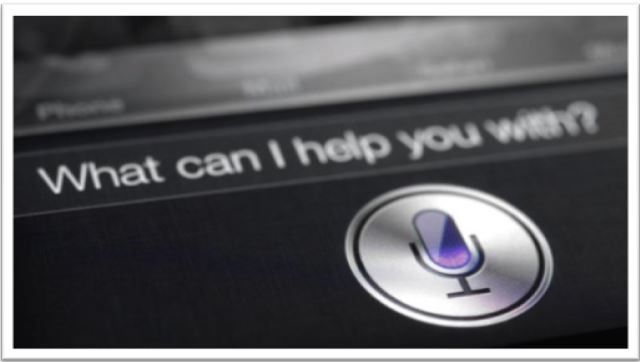 This interaction is possible by utilizing semantically-rich commands and basic user interfaces.
While a conversational UX is able to redefine the similar activities by putting to use a large number of linguistic disparities.
It does so by constructing synonyms, slang phrases, and plenty other local jargons.
Furthermore, a conversational UI is the perfect blend of linguistic analysis and artificial intelligence intended to gradually improve with the cumulative user interactions.
The more the user interacts, the more data is fed into the linguistic AI and the more efficient it gets.
ChatBots are new-age mobile apps
Going by the aforementioned drawn analogy of chatbots, conversation acts like a new-age UX and bots, new-age mobile apps.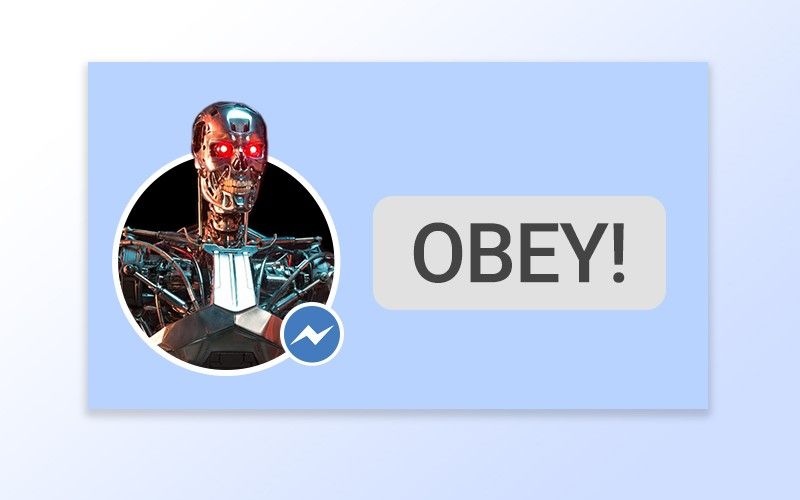 Taking the perspective ahead, chatbots yields task-specific resourceful inputs using a conversational UX.
Distinctive enough in its interface from customary apps, chatbots are programmed to run in a messenger app but functions just like any other utility-based mobile apps.
Chatbots' functional standpoint is mainly focused on extracting voice and text commands by receiving requests in the form of the simple text or voice.
The preconceived connotations of Chatbots point out to its text-only interface.
However, with the evolution of chatbots, one can expect the arrival of new platforms focused towards automating the essential elements like discovery, monitoring, testing, security, etc.
Artificial intelligence to act as a protocol for chatbots
One of essential components of Chatbots is the presence and accuracy of Artificial Intelligence (AI).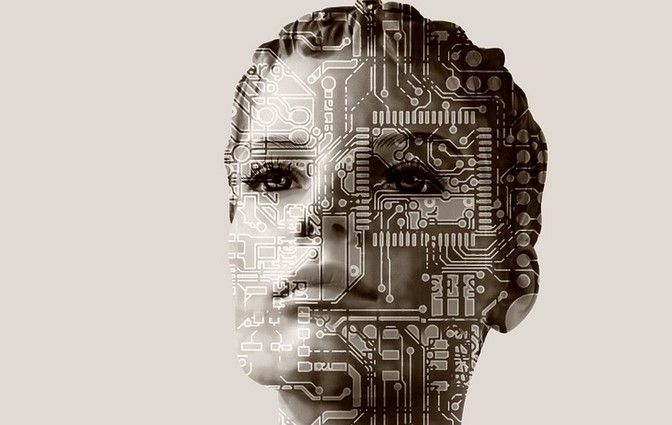 Leaving aside the accuracy of evolution, we are bound to come across plenty of 'dumb' bots.
But the ones that stands out will be those which can leverage on the presence of AI techniques like linguistic analysis, face/image recognition, text enrichments, sentiment analysis, and concept inferences, along with plenty of other techniques aimed towards enriching user experience.
Just like us human beings, intelligent bots are expected to improve the communication and efficiency as they build up a number of interactions with end users.
Messaging apps to act as a new-age browser
Plenty of messaging applications like Skype, Slack, and even Facebook Messenger are already redefining the role of a 'browser' for this generation of users with the advent of Chatbot solutions.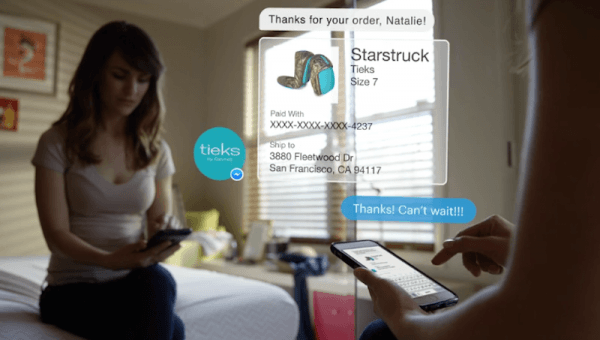 The messaging apps are not only confined to become Chatbot's platform but they also provide unparalleled mechanisms in terms of conversational discovery intended to effectively use bot solutions.
Moreover, messaging apps have the ability to carry native dispersal channels on to the bot applications.
While some bots can be designed to optimize the specific messenger applications, we still can expect to come across holistic bot solutions that work well across the multiple messaging applications.
Undoubtedly, bots are bound to play a pivotal role in shaping up the future of consumer and enterprise applications.
Mobile app developers, on the other hand, will deploy the BOT APIs in the messaging apps to make the most of this generation's revolution.
Conversational application language and notifications
Utilizing the frequent verbs that we use in the traditional apps are of no significance while using conversational apps. Using verbs like "press", "update", "scroll", and "browse" doesn't do any good.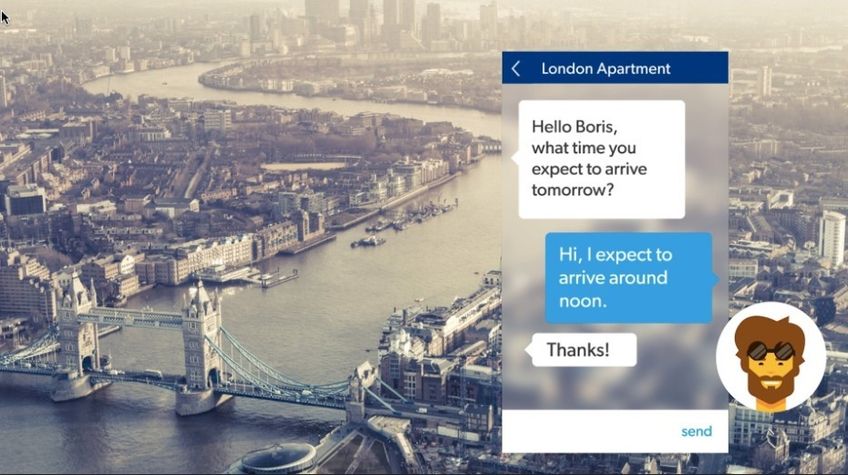 Utilizing the frequent verbs that we use in the traditional apps are of no significance while using conversational apps. Using verbs like "press", "update", "scroll", and "browse" doesn't do any good.
Conversational Application
The conversational model is collective in terms of using words and therefore it reflects our social behavior, minus the technologic conversations.
Certain humane verbs such as "deliver", "connect", "unblock", and "message" are easily communicated with the Chatbots.
The conversation language can be easily understood by the broader audience that accelerates the espousal of conversational agents faster than the one we witnessed with desktop apps.
Gone are the days to convince a user to "download and install" an app — it gets simple and easy to merely invite conversational bot for interaction just as if they are a person.
Chatbots can certainly eliminate the adoption barriers by minimizing the malware proliferation risks.
Chatbots are more human than apps
When I say this, I don't mean like the Westworld's super-advanced and quasi-sentient beings but as something that makes humans more comfortable due to chatbot's human-like characteristics.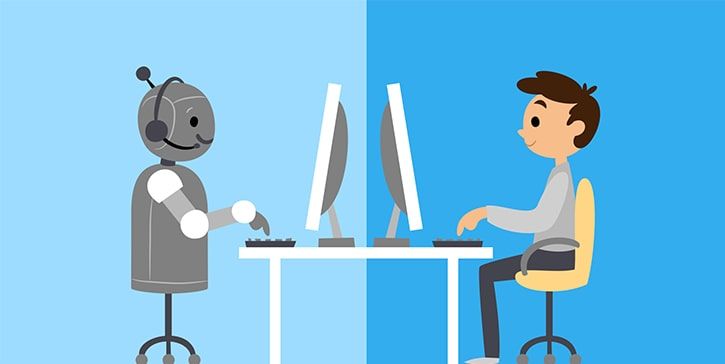 For example, Facebook Messenger is using chatbots that speak to human in their language.
Bots on messenger have been developed in such a way that they can respond to the requests, instructions, and commands in human language. Thus, users feel as if they are in a company of another human.
Facebook does this with the usage of natural language processing (NLP) technology. NLP enables the chatbots to understand the context instead of just separate keywords in the text.
Thus, the chatbot solutions powered by NLP technology are able to comprehend idioms, sentence structure, and many other nuances of the language.
They also use many recognition techniques that are based on machine learning to find out the user's intent.
However, if we talk about the mobile apps, then the users don't enjoy the aforementioned convenience.
In the case of mobile apps, the users have to navigate via several options to reach the place they wanted. This problem intensifies when the user is navigating in the app for the first time.
Chatbots provide solution to all these problems as they take up the navigation issue and resolves it for the user.
Chatbots are brands' first choice
Chatbots have managed to garner huge popularity in a short span. This is the reason why most of the brands are looking to create a chatbot app.
The inclusion of a chatbot is synonymous with access to younger target groups, improved customer service, better personalized communication, and new sales opportunities.
Apart from that the AI-powered chatbots can render your business with pivotal insights about your target audience.
The organizations can use these insights to extend their communication with their customers via various channels like email, personal offers, retargeted advertising, and many others.
Read More: How Much Does it Cost to Develop A Chatbot ?
Will bots ever replace the mobile apps?
Chances of chatbots replacing dedicated apps are very less. Consider the way we still use the multi-functional desktop software.
We have not completely eradicated using software with the advent of specialized apps.
An ideal thing would be to gauge the horizon of Chatbots by estimating how much of an app's utility can be augmented by bots.
While you continue to use your typical music apps like Spotify or Pandora, bots can reflect the capability to replace its core functionality like redesigning the way you search song, or perhaps, helps you decide what you must listen to.
While you continue using Gmail for writing and email, a bot, on the other hand, might serve a reminder to add few points in the mail or suggesting attachments to include.
Conclusion
Changes don't happen overnight, instead, we can still expect few hurdles before the bots get fully operational.
Tone and personality are still major challenges. Every individual or business comes with a set of distinctive expectations about the how a bot must behave.
These expectations are certain to change depending upon what the bot is supposed to accomplish.
To balance the equilibrium, bots must be smart enough to comprehend the requirements and thereby alter their behavior from time to time.
It is too early to gauge the success of "Bot revolution," but we are certain about the way Chatbots are expected to contribute an integral share of the consumer and enterprise software ecosystem.