In the last two decades, we have witnessed the tourism and travel industry go through a complete overhaul. Firms worldwide are conforming to the widespread effect of mobile technology. Gone is the era when traveling the world was a step into the unknown.
App development companies keep enriching their scope of services coming out with new innovative ideas about apps that shift traveling experiences to a futuristic level.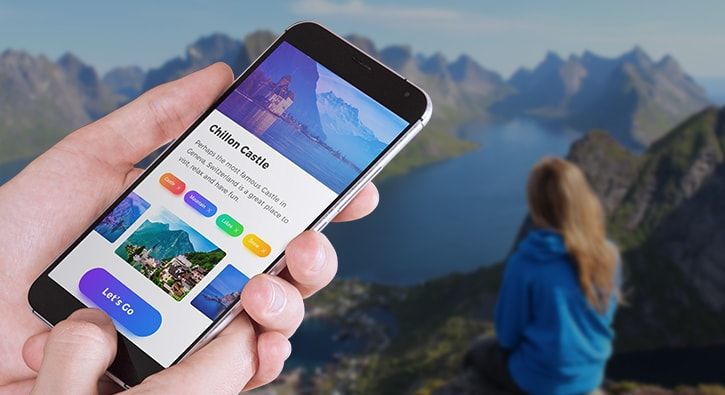 Handy advancements in mobile application technology have made it easier for travelers to know anything about the world comfortably, conveniently and instantly.
This effect of digitalization is evident everywhere while the tourism and travel industry hasn't been left behind either. Technology has completely changed the old order and revolutionized the way people travel.
Travel companies are capitalizing on this boom by hiring mobile app development firms to build an app to grow their businesses.
Physical bookings and travel agencies are almost obsolete now. In fact, according to eMarketer, travel mobile apps are the 5th most downloaded ap leisure tours. Read on to find out more on how mobile apps have transformed the travel and tourism industry.
Features that make a travel app successful
Intelligent booking systems
Intelligent booking systems help travelers and tourists perform several functions including setting up reminders, price comparison, timely notifications on new discounts, save future bookings and categorization in one platform.
This is a feature that can fit excellently within any body's lifestyle and is very easy to use making the user experience a buzz.
Search engine optimization (specificity in everything)
Most travelers browse for certain locations and the services offered there. For example thrilling places in Europe or Africa like Maasai Mara. If they want to visit an exotic destination they can type "London resorts' and they will get almost everything about the best places.
Although this seems pretty straightforward, what actually allows apps to cover this are several aspects, including having a seamless design and strong social media presence which makes sure that users find what they need conveniently. And this is where SEO comes in handy.
Effective SEO has the capability to direct users in the right direction every time. And a good travel SEO guide is enough to help travel and tourism agencies take notes about the next strategic move to make.
Additionally, apps that are optimized for local SEO enhance the user experience by offering localized suggestions and is served to travel based on their preferences and location.
The apps utilize mobile location insights to not only offer value to users but also optimize user experience and efficiency of planning.
In-app cab booking capabilities
Mobile travel Apps also help users make flight, train, hotel and cab bookings with a few clicks without necessarily moving out of the application. Booking a cab this way makes it possible for the user to see the exact location and the estimated arrival time of the cab.
However, it also expands the scope of information by giving valuable details such as registration number, drivers contact info, cars color etc. Amongst the thoroughly detailed information advantage, there's also the security factor, which makes traveling safer.
Geolocation features
After arriving at their destination, most travelers want to understand everything around them. This includes how to get the club, restaurant or hotel. And this where geolocation features on travel apps come in handy.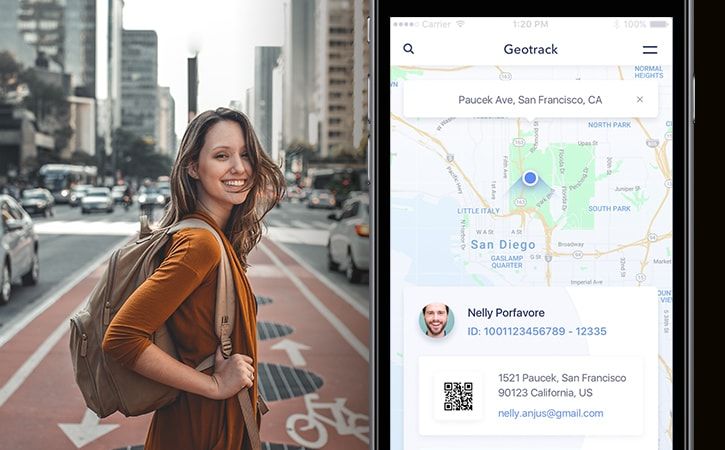 It helps people get around comfortably and easily without worrying about getting lost in the middle of nowhere. This is very important especially for people who are traveling to a place they have never been to before.
Climate or weather forecasting
Real-time weather forecasting features help travelers plan and make timely flight bookings. It also helps users pack the right clothes according to the current weather.
Read more: Important of location based traveling apps for business
There are numerous apps with amazing features, which are suitable for different continents, regions and travel type. Some even go as far as allowing users to know the temperature of the sea, humidity rate, hurricane forecaster etc.
Trip reviews
With the help of this feature, tourists can review a destination and share their real-life experience with others. It helps raise awareness and better the services of cafes, hotels and other related businesses.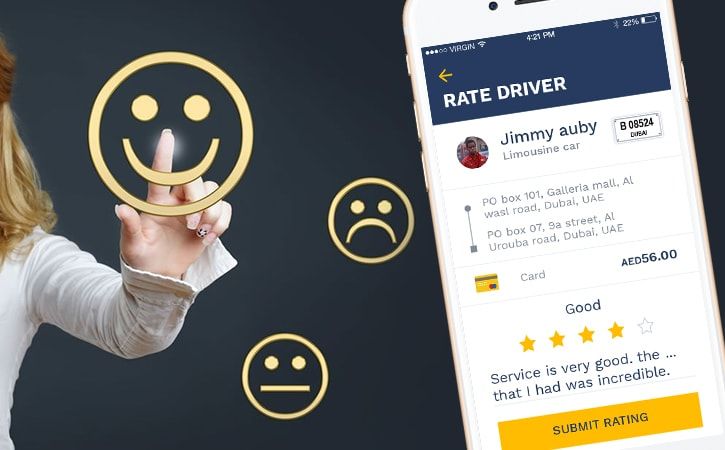 Streamlining of transactions
Moreover, with the help of this feature, the admin can monitor the gas distribution per vendor and ca charge them accordingly.
Whether it is providing clients with digital receipts, confirmations or going completely paperless, travel firms use mobile apps to streamline various transactions and provide customers with a quick and straightforward experience.
This not only minimizes the need for companies to provide hard copy documents but also reduces the necessary personnel as well as the resources required to complete transactions.

What's more, travelers will feel more comfortable knowing that their itineraries, accommodation information and boarding passes will be provided electronically for easy access.
Why use apps when traveling?
Ease of payment
Various online payment applications allow users to complete transactions easily. They offer you a one-stop approach to manage, book or pay all your transactions in one platform without worrying about paperwork or managing tickets.
Explore the destination
It is always interesting to have a glimpse of where you are heading to before you get there. Most mobile apps offer real-life images of travel destinations with ratings and reviews.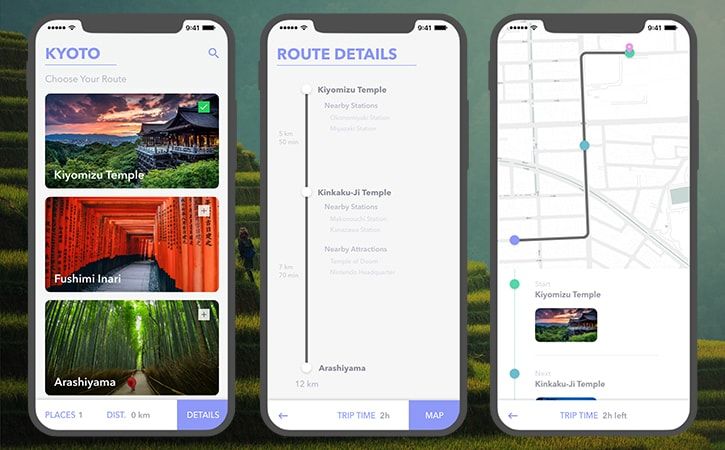 This will give you ample time to plan accordingly and customize your trip in line with reviews from other customers.
Amazing incentive and discounts
Because there are thousands of mobile apps battling to have your business, you can expect some amazing incentives and discounts when using travel apps to do your transactions. The discounts usually range from airfare discounts to hotel bookings and complimentary services.
Read more: Bus apps: the need of the hour for tourism industry
Automation
Because apps provide information almost instantly, users can get any type of data they need without necessarily consulting or making calls anywhere. Additionally, automating different operations including booking, invoicing, and billing saves a considerable amount of money and time.
How are travel apps benefiting tourists?
IoT-based smart destinations
Most popular tourist towns and cities with the help of IoT application development firms have started to implement geolocation smart systems which offer useful data for tourists across the world.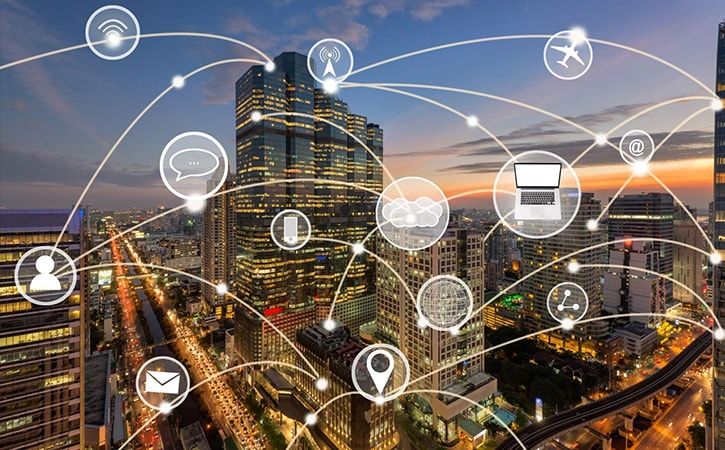 Data regarding local culture, hotels, weather and so on are all shared directly through travel apps on a visitor's smartphone.
Cashless travel
Carrying around cash and theft is a big concern for many tourists traveling to new destinations for the first time. The benefit of apps is that they allow you to travel cashless and facilitate all modes of payment with just a single tap or click.
Customized services
People today search for certain information during and before trips which has led to the development of customized apps. These apps allow hotels to offer clients information about everything that takes place in and around the facility in a customized manner and in accordance with the customer's needs and preferences.

Tailor-made travel apps
With machine learning and big data, travel apps are now getting cleverer and smarter. More and more travel apps are custom made. They can factor in your budget, means of transport travel routes etc.
Utilizing your feedback, preferences and travel history, these applications recommend and plan better vacations for you.
Social travel planning
Mobile travel apps also help tourists view favorites and suggestions from consumer reviews, friends, family and other tourists. This allows them to make informed decisions on their bookings, vendors, and places to visit.
You'll find numerous apps in the app store concerning travel issues and you can choose depending on your personal needs. There are apps that even give information about tourist visa and passport requirements for different countries, such as the app Travisa.
This combination of vendor reviews and social networks also allow companies to offer apps that offer social proof to potential travelers.
Conclusion
The travel industry is a multi-billion-dollar industry today, thanks to the ever-evolving travel application development solutions that offer better, reliable and faster services to users.
Use of smartphones for travel planning and booking is surging considerably and the competition is not only good for industry players but also offers incredible incentives and benefits to travelers.