Mobile application development arena has seen dramatic changes in the mobile app design trends with each passing year.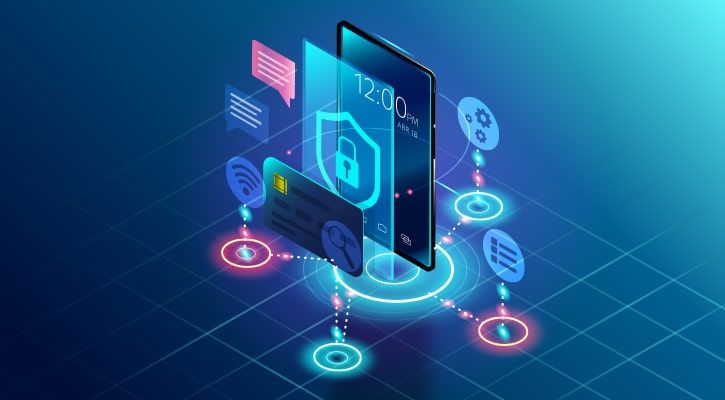 The year 2022 is no different. This year users will see a revamp of trends and design approaches from previous years.
Let us look at 16 of them to have a glimpse of what is in store for the smartphone users.
The bigger the better
Last year mobile applications saw many high-quality images being integrated with the app design.
Big thanks to faster Internet and free stock image sites. They helped not just with superior images but also unique ones as well.
Since visually appealing quality is one of the design trends in mobile application, you can expect a lot more improved images.
See what's there in the background
A picture speaks a thousand words. And a video? Attention-grabbing videos or images in the background will surely catch the eyeballs of the user letting them use the app for some more time.
More time invested in using the app will result in more visibility, more popularity, and ultimately more sales. Hence, this trend is surely going to be among the top mobile app design trends.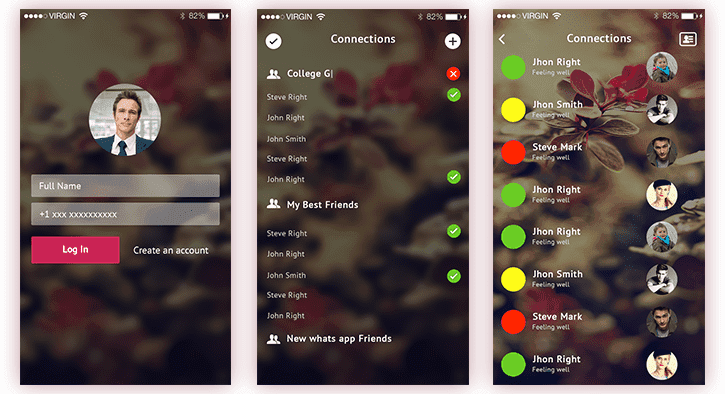 Play hide and seek with the menus
Smartphone screens have started to grow bigger to compete with the likes of tablets, laptops, and desktops.
Still they offer less workspace when compared to latter devices. Hide functionality turns out to be extremely useful here.
Hidden navigation is meant to reveal components or buttons when functionality is swiped.
It is highly convenient to have hidden navigation, especially in today's smartphone era where displays are too small to accommodate every single element.

Everything minimalist appeals more
A simple and flat design has been popular from past few years. The trend will continue this year as well.
However, skeuomorphism in a subtle form will dominate the design layout. In this case, you can provide a physical appearance to the flat objects by emulating gravity.
The addition of depth with the help of layers and transparency will transform the flat UI into movable things.
The best part herein is mobile real estate has increased largely and even let users position their eyes accordingly as per the contextual location.
Google Material Design is a classic example highlighting this trend.
Fonts representing a strong personality
Use of absolute unique fonts will add a personality to your app imparting a lasting effect on the users.
However, finding out innovative and creative fonts is probably the hardest thing you can come across.
Nevertheless, finding the best-isolated fonts and using it for your application could be beneficial this year.
Flat is the most attractive thing to happen
With a flat design in place, designers can cut down on many unnecessary embossing, shadows, 3D aspects, gradients, and still create a wonderful design.
The use of flat design leads to avoiding graphic heavy elements and clearing up the interface largely to provide a mesmerizing user experience.
Scroll rather than click
Gone are the days when your left mouse button had to do a lot of hard work. Today, scrolling wheel has replaced the left mouse button when it comes to dirty work.
Scrolling pages is a hot favorite activity of users whether mobile app users or desktop users.
This year will be no different with scrolling wheel doing all the work instead of clicking the mouse every time when moving up or down.
Play with the contrast in subtle colors
Colors being more subtle, softer, and cooler can have a greater impact as compared to loud, hard, and warm colors.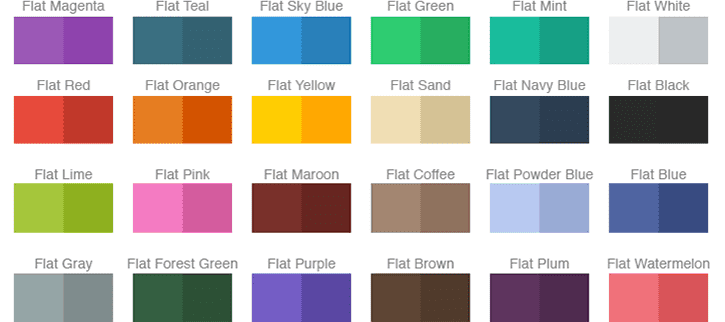 However, contrast is still required to make a lasting impression. Using the first set of colors will be more preferable this year as compared to the latter set.
Tell a story
Interactive storytelling is what users expect when using an application, specifically when it comes to games.
A well-timed script incorporated with images, videos, animations, and a parallax design, will deliver an enriched experience, providing informative content at the same time.
Navigation has to be the topmost priority
Both Android and iPhones have their advantages and disadvantages. But android overpowers its advantages. This article was all about the unknown facts and features of Android. For the past few years, Android has remarkably transformed.
Designing is all about how you craft your user interface. Therefore, you cannot deny the importance of navigation playing a vital role here.
How users go about using an app is the first thing that needs to be addressed.
A clear and pleasant navigation will do the trick. It all depends on the kind of navigation style that you opt for.
Navicons (navigation icons) and menus have to be cleverly placed with the help of a relevant typography as well as useful components.
In case of complex apps, choose elements similar to Facebook slider. Whatever you select, just ensure that design is meant to guide the content and not hide the content.
Read More: Why Businesses Rethink Of Mobile App Design?
Let your design respond to different screen sizes
Responsive design is possibly the most popular term that you might have come across a number of times.
It is a design that works optimally across all given screen displays and sizes.
The look and layout remains consistent among all platforms. Designers need to come up with more out of the box ideas to excel this department.
Draw illustrations with hands
With pleasing colors, strong fonts, and large sized images, hand drawn illustrations will turn out to be a unique trend this year with small popups of illustrations seen last year.
An interface with several design layers
A clean design with multi-layered interface deploy 3D experience to the smartphone users for which it is important to place non-active widgets at the back and active ones towards the front.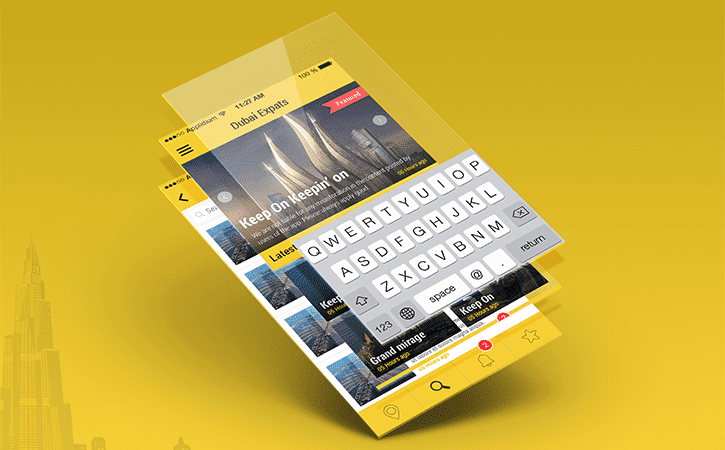 Usage of gradients
Usage of gradients is among the top mobile app design trends. If used effectively, they could provide your mobile application with a soothing quality.
These are usually paired with strictly dark color schemes or with light color schemes.
These color schemes are a great tool to draw your user's attention to the key functionalities along with creating emphasis.
Moreover, the good thing is that gradients are not only limited to the UI elements. You can also add these aesthetics into the in-app illustrations.
Dynamic functional animation
Animation is no longer limited to the games and has entered the realms of mobile application technology.
Moreover, it has emerged as one of the most popular trends in mobile apps. With functional and dynamic animation, you can create outstanding designs which can be used to draw attention for a better user experience.
The designers can also use the animation for the below features.
To confirm a user's action
To make an app's experience dynamic
To provide direct visualization effect
To enhance user experience
To illuminate navigation
To zoom in and out
HTML5 animation and parallax design
Hero images
First let's understand what hero images are? These are nothing but the main images that you see at the top of any app.
These images are usually referred to as the app banner. The app banner image is a vital element of UI design for the mobile application.
Your large banner image personifies your brand's image. This is the reason it becomes important that the image connects you with your users.
Final Words!
Everyone is using their smartphones at work, at home, on their ways, and almost everywhere and most of the time. Smartphones are the most engaging thing and trending too. For a successful business, a trending mobile UI design is a must.
This blog has highlighted all the observed trends that are worth good attention to keep in mind while you are planning your latest mobile app for your business.