Apple has the capability of transforming tablets and smartphones into mainstream devices. That is why Apple has brought out its newest payment platform "Apple Pay", with the help of which Apple has made a foray into payments on mobile and Near Field Communication (NFC) technology.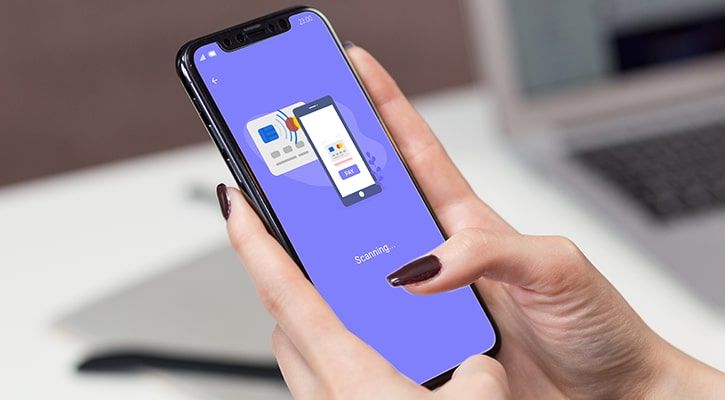 Apple Pay is a mobile payment platform wherein users can manually get their credit cards scanned and store them in a digital format in the Passbook application.
Apple pay growth in the US has been increasing in the past few years. In 2015 around 39% of all iOS were using Apple Pay but now it has increased to around 93%. The use of Apple Pay has risen from 441 million users to 507 million users across the globe.
For doing this, users simply need to let the Touch ID fingerprint scanner identify their fingerprints, after which they need to tap on the payment terminal.
For iWatch users, they should double tap below 'digital crown' icon, and then move it beyond the terminal in order to process their payments.
Apple Pay when finally released will work across 2, 00, 000 merchants. Moreover, the API will integrate with Target & OpenTable.
Now let's see what does NFC means. NFC as earlier mentioned stands for Near Field Communication.
What is NFC and how it is used?

NFC allows users to make secure transactions. It's a short-range wireless connectivity system that facilitates the communication between the devices when touched or brought closer within a few centimeters of each other.
It uses magnetic field induction to carry out this wireless communication.
This is what a world looks like with NFC:
You can utilize a service such as Apple Pay, Samsung Pay, or Google Pay at the cashier desk when you visit your favorite store.
If everything goes according to what is expected, then Apple will dominate the US market segment in the online wallet payment system arena and will literally replace the physical wallets for almost everything.
The biggest challenge that Apple will encounter is to convince the consumers regarding the NFC technology.
NFC technology has already travelled a decade but still large corporations such as T-Mobile, Verizon, AT&T, and even the technology giant Google has been unsuccessful in convincing the consumers for switching on to NFC.
Will Apply Pay able to accomplish this feat? According to Apple, there are two major reasons for NFC failure – cumbersome verification through pin code and market fragmentation.
A few years ago, right back in 2010, T-Mobile, Verizon, AT&T, launched Isis Wallet under Softcard partnership.
The main aim of this wallet was to store the data related to credit card in SIM cards for allowing carriers to provide a safe and secured payment platform.
Following this, Google launched its Google Wallet specifically meant for Android platform in 2011.
It was an NFC platform managing gift cards, loyalty cards, debit cards, and credit cards. Due to this, Softcard had to take back its service from all devices.
This leads to preventing the growth of wallet future in US. Hence, Google launched a brand new service in the form of host card emulation meant to avoid Softcard restrictions in Android 4.4. Still, Google Wallet & Softcard NFC needs to have pin codes entered before even tapping on terminal.
Read More: NFC payment system for mobile app
This is lot more cumbersome compared to a physical card swipe. Quite recently, Apple made an agreement with Softcard to let latest iPhones carry Apple Pay, unlike Google.
This seems to be surprising though considering the fact that Softcard is the biggest competitor of "Apple Pay".
In addition, iPhone 6 will not require a pin code as such. Even Apple Watch will have a one-time request for pin code whenever worn.
Apple Pay is without a doubt, a big leap in case of NFC payments. However, it would not be replacing Bluetooth Low Energy (BLE or iBeacon) technology.
In fact, Apple Pay is compatible with BLE, so that payment processing done both ways.
Apple took this move for a simple reason that NFC has a few centimeters range in comparison to BLE that has several feet range.
However, NFC tags cost a mere $0.10 when matched with BLE beacons that cost at the least $20. In terms of retail experience, both are different.
In case of BLE beacons, consumers enter store, alert retailer, clerk confirms identity of customer, and finally customer completes the purchase. With NFC tags, customers move towards billing counter, select the card, and pay.
This shows the major difference BLE requires retailer's interference to complete the process, while NFC does not require any such thing. Hence, NFC turns out to be an ideal choice than BLE.
PayPal would be at a major disadvantage if Apple Pay catches fire. PayPal primarily works over BLE beacons and does not have NFC payment platform of its own.
Even the BLE beacons can go obsolete with devices that are iBeacon compatible. Apple is fully capable of converting NFC into a future reality.
It has got all what is required – tremendous fan following, bang on technology, right people, and a huge market capitalization.
Once Apple Pay and iWatch will start dominating the market, BLE based competitors, as PayPal might have to withdraw from retailers.
Conclusion
It's no doubt that Apple is known to introduce us with technological marvels that often proves to be pathbreaking in its own way.
Apple pay could be one of those pathbreaking decisions for the Apple that could change the way how we do payments.
Moreover, with NFC it seems that Apple Pay is here to stay and that to for a longer period. It will be interesting to see in the coming days how NFC influences the success of Apple pay.
So, what are you looking for? Just determine the cost of app development and take the first mover advantage with NFC system.