Hurrah! Another great day for Peerbits Solution Pvt. Ltd!
We inaugurated another office of Peerbits at Ahmedabad, India on 5 February 2015. After weeks of anticipation, Peerbits employees moved into the new office while old office still operating with half of the staff.
A small celebration took place in order to make this occasion even more memorable. It started with the ribbon cutting ceremony from the owners who visualized this day right from the time when the company started back in 2011.
The employees actively took part to decorate the entire office through balloons and other party items. Then it followed by a speech from the owners regarding the growth of the company, future plans, employee appreciation, and general announcements.
They talked about how Peerbits Solution Pvt. Ltd. started in 2011 with less than 10 employees and how it became a 45+ employee company in 2015, an average of 10 employees recruited with each passing year.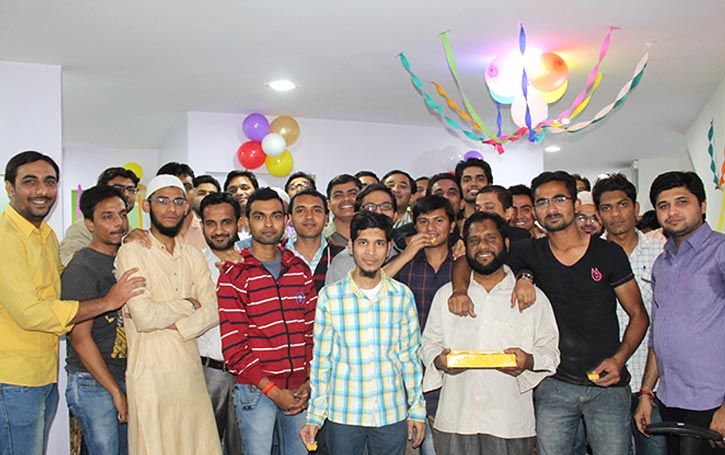 They were happy to announce regarding the setting up of new development center in Vietnam and registering the company in Saudi Arabia. Having said that, they also had plans to open development centers worldwide, as and when possible after exploring new avenues.
They also made some general announcements regarding the one-day excursion, alternate entertainment Saturdays, HR motivational activities, and others.
Finally, they made some official declarations regarding the promotions of a few employees in terms of designation with people appointed as iPhone team leaders, Android team leaders, Open Source team leaders, and PHP team leaders.
The celebration then continued moving to its last stage of snacks and sweets, wherein top management and employees, came together to enjoy a wonderful feast, after which everybody disbursed to go back home.
Are you willing to work in such a highly motivational and inspirational environment? Well we have job positions open for the following posts:
Project Manager – 1 post

iPhone Developer – 3 posts

Android Developer – 1 post
To get a detailed job description for the above positions, please visit our careers page.
Apply for the same on career@peerbits.com and keep yourself updated for job vacancies in our company.