Over the last few years, the trend of utilizing on-demand services that have been offered in various industrial sectors, such as food, transportation, health care, automobiles, and electronic equipment has become way more popular than ever due to the increasingly vital role of mobile app developers.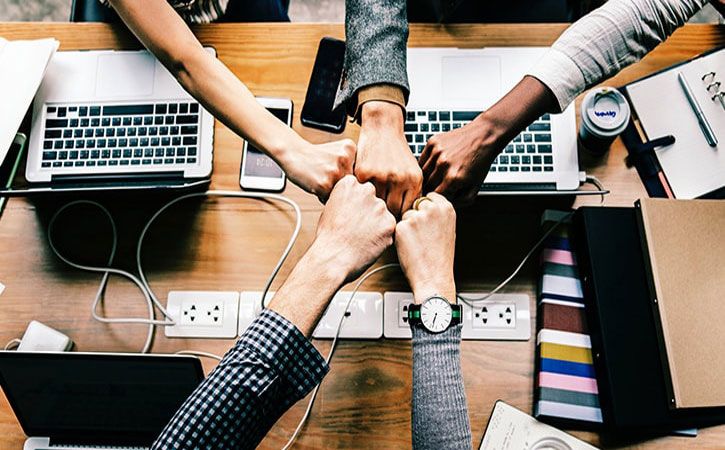 Irrespective of what type of service one looks for, there is always some or the other mobile application for making it possible for the end user to have access to it.
With the emergence of mobile app development companies, it was observed that a considerable number of tasks were carried out by every smartphone owner other than the usually everyday tasks.
"On Demand Services caters to the vast spectrum of user's need."
Services ranging from medical services to business consultancy are also utilized with the help of mobile applications.
It has also led to the increasing demand for mobile app developers that resulted in a rapid increment in the number of mobile apps development companies.

As observed, everyone who gets exposed to advanced technologies like a smartphone is aware of how things work on smartphones and how it is possible to book various services through a mobile application.
As a result, web portal dependent customers have shifted their dependency to mobile applications, and this has mushroomed the startups offering on-demand services such as Uber for transportation services, has effectively leveraged on the taxi app development.
While on the other hand there is Groffers for groceries, and HourlyNerd for business consultancy services to name a few.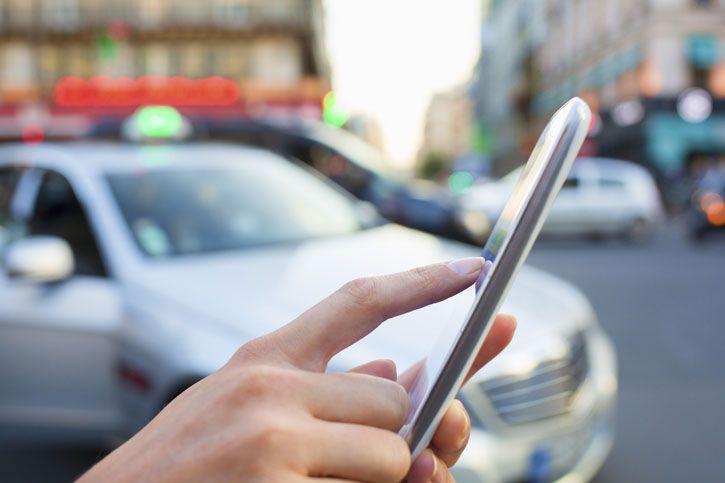 The Uber for X model is also a collection of different types of on-demand services that aim to save time.
The on-demand economy is growing continuously at a rapid rate considering the growth rate of startups like Uber, Ola, Jugnoo, Zopper, and Urban Clap.
Uber has managed to raise approximately $10.2 billion, Urban Clap has raised nearly $35 million, and Ola Cabs has raised nearly $1.18 billion after having completed seven stages of funding.
Surely, on-demand startups have turned out to be more convenient, more technically updated, and highly efficient.
However, there have been various reasons for people to start relishing on business ideas like Uber as they are more user-friendly and easy to use.
Accuracy, speed, quality, and customer satisfaction are the values that shape up the on-demand economy.
It has motivated youngsters for implementing their innovative ideas and managing to retain their startups in an efficient way.
By carefully observing the prevalent factual advantages, it is quite evident that this trend of utilizing services has turned out to be a success for investors, customers, and startup owners.
Read More: Service industries that drive the on-demand economy
However, more reasons have attracted the concerned authorities and business entrepreneurs towards the on-demand economy.
"Investors have also started considering these on demand start-ups as a big source of attraction as they have the ability to predict the future of each and every trend that results from technological and business integration."
Customers' expectations have been increased due to such high-quality services that are being offered in a short time span.
Due to the high availability of options, customers either prefer to get the desired satisfaction level, or they tend to look for other options.
It has made the on-demand economy more competitive for the businesses. On the other hand, the increasing demand is used as an opportunity for investors and industry tycoons to shift their focus to on-demand business.
The credit for the success of on-demand mobile apps goes to the customers who have learned to take an advantage of the smartphones.
It has shaped up a new apparent world where any service can is easy to book with just a few clicks.
The pioneers in the concerned area, industry tycoons, and investment agencies that keep their eyes over an on-demand economy at a bigger level believe that the world is witnessing the first phase of a rapid shift to the on-demand business.
The hidden yet vast potential within the various departments is unfastened by a large number of entrepreneurs.
Customers or end users have also managed to reciprocate appropriately by appreciating the advantages of the on-demand business.
Read More: How to attract customers for your on-demand services
"The scope of On-Demand business is bound to scatter to various industries in near future."
The entire model of on-demand startups seems to be a highly efficient model and a big success shortly.
After having observed the way it has changed consumer behavioral patterns and buying patterns, it would not be an exaggeration to claim that the on-demand economy might lead to more and more startups catering the needs by offering essential services like water, delivering gas cylinders, and repairing the damaged electronic equipment.
The primary focus is on how on-demand mobile applications can decrease the efforts of consumers without compromising the quality of services.
Several on-demand startups and businesses have made it easier for customers to have access to solutions by offering a symbiotic equilibrium for the ongoing on-demand economy.
However, the four values that would grow the already growing economy at a faster rate are speed, accuracy, convenience, and quality.
It will be made feasible by the genuine efforts of mobile app development companies that, at times, do not manage to retain the user-friendly nature of mobile applications and to provide customers with a highly satisfying experience due to management issues.
6 Factors to consider for selecting a successful business model
We got to know that on-demand business models serve as some great startup business solutions. But what are the different factors to consider in selecting a successful on-demand business models? Let's have a look at them one by one.
Degree of commoditization
Degree of commoditization is an important factor that in the success of any on demand business. The degree of commoditization refers to the number of variables associated with your service or the product.
So, a service or a product with a high degree of commoditization means that it will have less number of variables and the vice-versa.
Read More: A comprehensive guide to develop an on-demand app
For example, in Uber, you only have to select the type of car. However, in Airbnb, you've to select the booking date, rent, number of days, location, and many other facilities.
This can also be understood from the point of view of choice vs anonymity. Let's see how.
There are few apps which offer a larger degree of freedom when it comes to their services. For example, UrbanClap allows its users to select the exact service provider. Whereas, there are also apps like Uber which gives end-user a limited freedom as compared to that of UrbanClap. In Uber, the user can only select the class and the mode of transport. He can't select the model of car or driver.
So, it becomes important for you identify the suitable business model for your startup.
Platform and supply side relationship
To run a successful startup business, you'll need to either aggregate the small existing businesses or curtail the supply.
To achieve the former is comparatively easier than the latter. But to this, you'll need a platform and on demand business model could act as one.
Pricing structure
Pricing is a critical factor which you must consider while defining your on-demand business model.
It's imperative for one to decide whether to go for a singular pricing structure or for the complete platform. One must take this decision based on the degree of commoditization.
Stakeholders
The usual on demand business have at least 2 stakeholders. For example, uber and other uber-like businesses have two key stakeholders which are drivers and passengers.
Whereas, apps like Postmates have a third key stakeholder which delivers the prepared meals. It's because Postmates don't have an infrastructure of their own.
Have your own fleet or partner's fleet
The other factor which you must consider is whether you should have your own fleet for delivery or you should outsource it to someone else's fleet. Let's take the example of food delivery market to understand it better. In food delivery there are two types of model:
Have your own fleet to pick and deliver food.

Depend on restaurant's fleet and delivery persons to do the job for you.
It's obvious that, you can't have both the models simultaneously. So, you've to choose only one.
Scheduled delivery model vs Instant delivery
Another major factor which you must consider is whether you want to go for instantaneous model or not. For example, if you own a taxi startup, then you can either offer "book now" or "schedule cab" services.
However, it's important to remember that you a begin your on-demand business with either of the model and can gradually expand the other one. For example, if you chose to go with an instantaneous on-demand business model then you can always add the schedule feature later or vice-versa.
Conclusion
In this article, we saw how some of the biggest startups were able to make it big with the help of on-demand application and how some other emerging startups are following their footsteps.
In future we might see a high demand for the on-demand app development companies since many startups would like to offer an app-based services in the coming future.
So, what are you waiting for? It isn't that late for you to begin, just find the best company that could convert your idea into a successful reality.