Salon industry has undergone steady growth over the past five years to 2017. Industry revenue has gradually improved with improving per capita disposable income and consumer confidence.
To generate growth, salon have expanded their array of service offerings, mainly the range services, The market size of the global wellness industry was around 3.7 trillion U.S. dollars.
The U.S salon industry has grown progressively since 2008, with returns for 2016 estimated at around $16.8b. This marks an increase of $500m on the figure from 2015.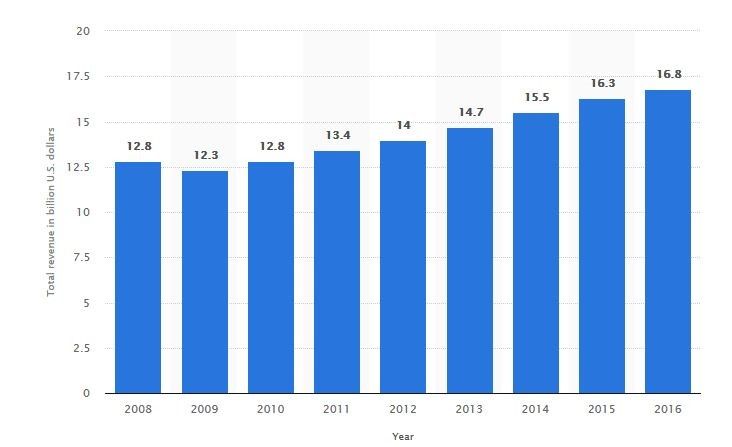 A total of 179 million visits were made to the 21,020 salons across the country in 2015, three million more than in 2014.
The salon industry is facing a multidimensional problem
1. Rising real estate prices
Post United States housing bubble, the real estate prices are rising again and this a cause of worry. The total area used for the United States salon industry has shrunk since it peaked at 81 million square feet in 2009.
As of May 2012, 77 million square feet in the United States is devoted to salons.
2. Shrinking space
As of May 2015, the salon industry employed almost 360, 000 people, around 164, 500 of whom worked part-time. This is a lot of people and with shrinking space and changing interests a lot of them will lose their jobs.
This is a state of concern for both the government and the industry as a whole. The government will have a lot of people to give employment to and the inclination of employable youths towards the salon industry will take a hit.

3. Rise of corporate wellness
It is projected that total revenues of the corporate wellness service industry will be around 11.3 billion U.S. dollars by 2021.
Such services target a healthier lifestyle among employees and include, for example: physical activity classes/promotions, lunch and learns, health and fitness screenings, health risk assessment, nutrition consultations/classes, weight management, personal training, stress management, etc.
If you remember corporate wellness programs don't require that many people and space as do consumer wellness programs.
With corporate wellness taking a greater part of the industry, this is a matter of major concern for many.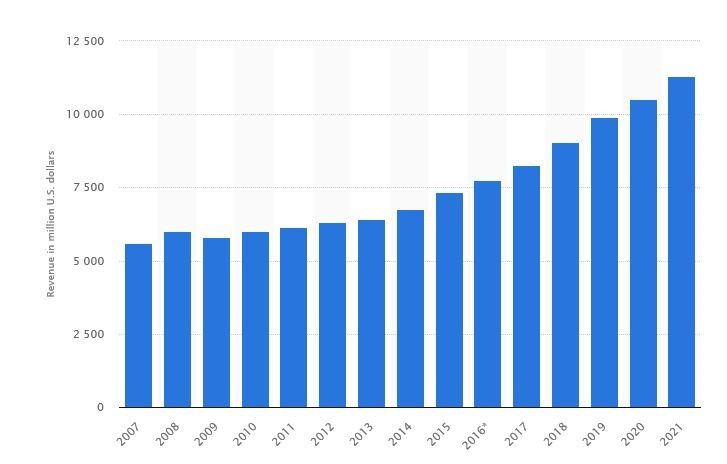 4. Empty weekdays
Successful people work 14 hours and sleep 6 hours on weekdays. Expecting them to visit a salon in the few hours they are left with every day is too much to ask for.
As a result, most salons remain empty on weekdays and see a surging rush on weekends.
For a salon owner, this is like losing money he made during weekends on weekdays.
The larger the space the more money it will burn. A smaller space won't be able to cope up with weekend rush. The dilemma is chaotic.
5. Rising cost of labor and inflation
The cost of maintaining a labor force is on rise owing to rising inflation, stiffen labor laws and scarcity.
As a result, the profit margins are shrinking for the industry, which they are compensating by degrading the quality of services in favor of quantity and printing endless discount vouchers.
Solution in the form of on demand salon services
Who doesn't like the services of a stylist at their home. Look at the tiring procedure otherwise. You book an appointment, drive, locate the place, park, enter the building….
The former plan sounds so better. However, you still have to a make a call. You have to wait on the IVR and talk to a clueless receptionist. I don't like it. Do you?
A better plan is to hire an app development firm and ask it to build an app for your business. An app that with a few taps will send a stylist home. Let's call it an on-demand salon app.
How an on-demand solution can help your salon business?
1. Reduce 'wait time' with an on-demand mobile app
To book an appointment for salon is a real struggle for both customers and the salon owners.
The customers have to hope that their salon specialist is free and the salon owners have to keep a separate caller for the business that would receive calls, set the appointments, and fix stylist.
However, you can overcome all this by having a mobile app for your salon. An On-demand app development solution for your salon lets all your customers to book appointments with just a few taps on the phone.
With a mobile application for your salon, you can get ahead of all your rivals. If you develop a mobile application with interactive UI which is easy to use then it will play a significant role in getting you more customers.
2. Give option to your customers
Many a times you come across customers who come up with hair cut requests of latest trends. These requests are usually rare.
But how would you handle such requests? You can do that by having app database that is filled with all the choices.
Below are the following ways as to how you can achieve it.
Create easy-to-use UI:- First of all collect all the trends in hairstyles, massage, and manicures. By having a good collection, you can provide your customers with a plethora of options.
Then you have to enhance your mobile app's UI by providing clear menu with aesthetic and attractive images. Your app must also have a great navigation.
Keep clear and detailed photos:- Photos are always a point of attraction. Ensure that you use enlarged images with details.
3. Loyalty and reward programs
Loyalty and reward programs are an efficient method which attracts new customers and retains the existing ones.
You can apply this method on your salon application too. You can entice your customers with attractive combo packages at discounts. Or you can provide them loyalty points that can be redeemed later.
4. Offer cashless mobile payments
With the advent of smart phones, we hardly see people using cash as a mode of transaction. Digital payment is what all of us prefer nowadays.
You can take the advantage of this and offer your customers the option of cashless or digital payment.
To integrate the cashless payment in your application you can go for Stripe which is a popular payment integration platform for iOS.
Similarly, you can go for Braintree and CC avenue as an alternative to Stripe. Or you can integrate your application with a leading platform like PayPal. Before proceeding it's important to know the cost of salon app development.
The various categories of on demand salon apps
While making an app to sell your salon services and naming it after your brand is the first choice, it isn't the only.
1. Salon aggregator
An aggregator app, as the name sounds, lists salons nearby to the user. The app publisher takes a cut every time somebody pays for a service via its aggregation platform.
The responsibility to send a stylist to the user's place lies entirely to the salon.
2. Marketplaces
The 'marketplace' business model solves the problem for both sides of the beauty business: salon professionals, and the customers.
In a marketplace, any salon professional, freelancer or working for a brand, can offer the service on the marketplace app.
The customers can demand a service from those stylists from with the app.
3. Branded apps
An app under your brand name offering all the services on demand that your salon offers.
Many big brands have an app under their name from where a person can call their services home.
Are on-demand solutions changing the fate of the industry?
The changing consumer behavior has gotten us to the point, thanks to the internet, that people expect everything to be done online and of course, instantly.
Busy people don't care as long as you get what they seek in the shortest time.
They don't care where you're located, what your brand called, what's its reputation is, ….
This is changing the industry for good. People are tending to be more after substance and quality of services than the hype created by aggressive advertisements and PR activities.
Technology companies are taking a greater interest in this shift and are at the center of the changes technology is bringing to the industry, mobility solutions, cloud computing, wireless broadband to name a few.
Results driven add-on services to level up your business
A lot of add-on services go into developing an on-demand app. For example, apps need to be market aggressively around the time launch or they will get lost in the overcrowded app stores. So, you need to hire a digital marketing agency.
Also, no app is perfect at launch and it takes months of updates to bring it to perfection.
After the near-perfect app doing good in the market, customers grow up to ask more of it.
They want it to be updated frequently with newer features. Then there are security risks every app faces. You need a team working on the app in its entire lifecycle.
On top of that people using your app will seek support. With many people using an app, this is not going to be easy.