Our lives are deeply intertwined with our phones: everything from weddings and birthdays, piano recitals and soccer games, to business meetings and contacts, are stored in the mini-computers inside of our pockets.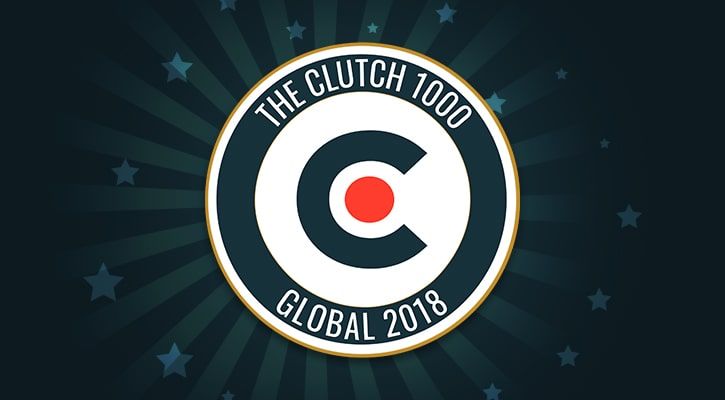 Applications on phones serve to augment the experience of using a phone, and consequently, alter your life. If you work in business, apps boost your business, and finding new ways to innovate will constantly improve your work-life.
Clutch, the online ratings and review firm, compiles client testimony, case studies, and objective quantitative information to better understand businesses, including mobile app development companies, across the world and throughout sectors.
Based in Washington, D.C., Clutch is a prominent member of the ratings industry, and the premier B2B ratings company.
At Peerbits, we are humbled to have been named in Clutch's annual list of the Top 1,000 Service Providers on Clutch as part of their annual Global Leader Awards.
As a continued leader and a top app developer in India and with an incredible record of exceeding client expectations, Peerbits has favored those with whom we work throughout our existence.
The General Manager of a software company was impressed with the abilities of Peerbits. "The project lead is responsive and on top of his game. The client enjoys his approach to fielding queries and managing expectations.
We have daily 15-20-minute standups that prioritize pressing issues at the top of each meeting.
In addition to daily communication via Skype and WhatsApp, we use peerbits internal project management platform.
However, the client wasn't used to this tool and has found the system cumbersome."
The Manifest, Clutch's sister website, also recently named Peerbits a top 100 internet of things development company.
Founded in 2011, peerbits develops iOS and Andriod applications, creates websites, and provides backend solutions, and app launch plans.
Peerbits provides mobile app solutions for companies across the world and throughout sectors, not unlike Clutch, whose ratings and reviews will bolster the Peerbits connection to clients.