Peerbits is among India's top mobile app developers according to a recent Clutch report. Clutch is a Washington D.C. based tech-research firm that reviews and rates thousands of business to business firms. Clutch's platform provides businesses the ability to gather genuine and ample information on prospective services in order to decide which will best fit their needs. Using client reviews and personal interviews, Clutch gathers this useful information and pack's each company's profile, creating a tool businesses can use to improve and gain industry recognition.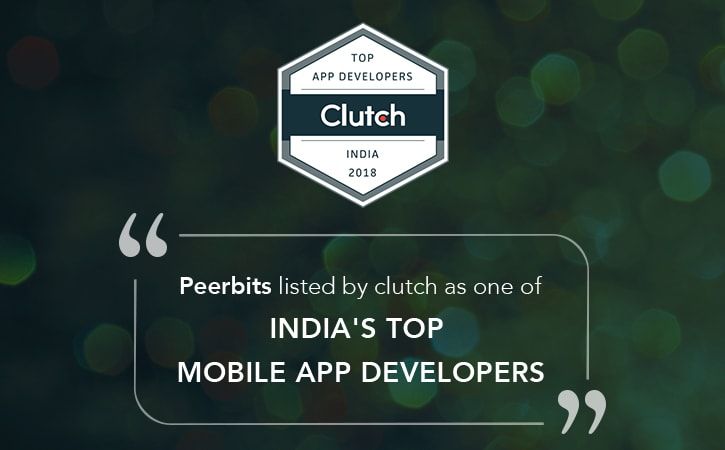 Being recognized as a top app developer in India is a testament to our team's hard work and unmatched results. We would not have gained this prestige if it weren't for our clients, present and past, who took the time to review us on Clutch's website and provide testimonies like these:
The communication was always there, and they always kept me up-to-speed about the status of the project.
Peerbits has been very good at getting the relevant skills on board in a short period of time
Peerbits actually stands by the fact that they want to be seen as an ethical and honest company.
I have worked with other companies, but Peerbits has been the best resource.

Not only have we been included in Clutch's release as a top mobile app developer in India, we have also received the same feature on Clutch's sister website, The Manifest, that primarily posts business news and 'how to' articles.
We will to continue to improve our industry position and maintain our position of influence in the app development world. In addition to providing excellent customer service, our team's ability to deliver speedy results without sacrificing quality has gotten us to this point and we don't intend to stop anytime soon! For any business inquiries contact us here. We look forward to hearing from you!