As we transit through to digital transformation, processes in almost all facets of life undergo a change. While the basic requirements of a job responsibility may more or less be the same, there are changes in processes, with a different kind of techno-social skill becoming the de facto requirement for employment.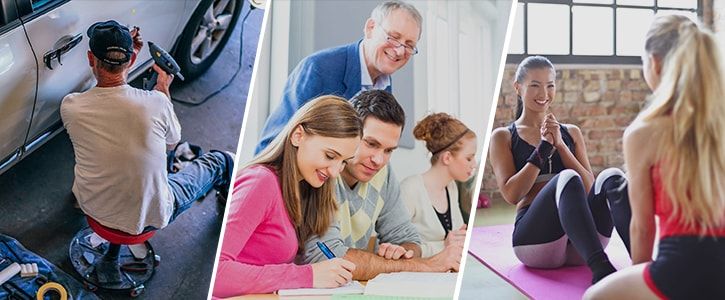 Jobs have blended with the use of technology in deliverables and apps have become one of the most popular interfaces for requisitioning a specialist in a domain.
The growing demand for apps has made it necessary for service providers to pick the most competent and result-oriented app development team.
Digitally transformed enterprises or organizations are estimated to contribute more than half of the global gross domestic product by the year 2023 around $53.3 trillion. Now here is a granular look at on demand app development in three domains.
On demand mechanic
Technology driven diagnostics
The jobs of mechanics have undergone an overhaul of sorts with technology driven diagnostics shortening the turn around time for vehicles. Automobiles are now diagnosed in a very short time and faults are identified/isolated quickly for precise repairs.
This improves the quality of repairs, the time taken for repairs and by extension the costs towards repairs.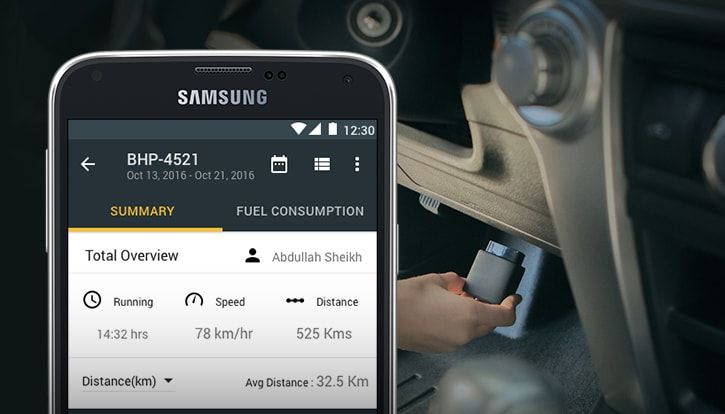 Need for roadside assistance
On demand apps for mechanics have now become the primary mode of establishing contact with mechanics in many nations. This is all set to be replicated globally due to two reasons - the explosive growth of the automotive sector despite downturns in the economy and the need for roadside assistance.
Globally the demand for automotive repair and maintenance is estimated to be around $441 billion. Traditional garage mechanics will not be in a position to actually meet the demands of an expanding market.
Clearly there is a need for apps that will help aggregators to dispatch certified mechanics to the locations of the automobile owners and carry out basic repairs and maintenance.
In the event of the need for specialised maintenance or repairs, the service can then arrange for the same to be carried out at accredited garages. The maintenance of online reports and performance metrics will help owners to be fully aware of the condition of the cars and trigger notifications about the need for a change in spares at the end of lifecycle. Some of the advantages include:
Online maintenance of reports
Significant cost reduction to customer – 20% to 30%
Service at doorstep
Anytime service
Swift roadside assistance
End of lifecycle component replacement notifications
Preventive maintenance schedules
Use of certified mechanics
Use of accredited garages
Aggregators who intend to offer these advantages need to get their processes right. The apps need to factor in all the various demands of automobile owners and the standards of the industry.
Accreditation and certification needs to transparent and the service should ideally come with a split log in option.
Read more: Give life to your on demand app ideas
One for the certified mechanics, and another for customers. Depending on the needs of the customers, the make, model, type of service and the location, the app needs to send out requests to mechanics who will then respond directly.
The payment processes need to be robust and offer customers value for money.
On demand tutor
The changing face of tutoring
The education sector has witnessed reforms across the board. In addition to the change in the curricula, there is a demand for specialised coaching among students. Many participants in programs are now increasingly looking at training sessions other than classroom training.
Individuals now look at online training sessions, and coaching sessions limited to a single participant or two to three participants.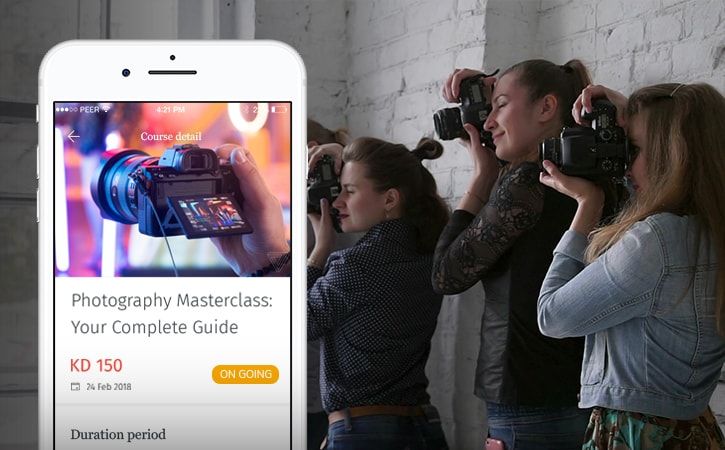 The need for specialist assistance
Students and working professionals looking at advancing their careers, look for specialist assistance in subject. Subject matter experts are in demand and a large number of individuals presently seek out the expertise of tutors through online sessions and one-on-one interactions.
Among the more famous training sessions have been PMP and assistance for entrants in competitive exams. Entry level jobs are remaining vacant as a result of a lack of skills.
Four out of ten employers have cited this as the reason for positions remaining vacant.
There is a need for cross training and diversity of skills to match the evolving roles in businesses and processes. And acquiring certain skills through a formal education may not be a very economical decision.
And businesses are open to the idea of candidates learning the ropes from accredited and certified instructors to master a particular skill set. The need is for candidates who have the basic educational requirements from formal education channels with an additional set of skills through other channels. Advantages that accrue to participants include :
One-on-one sessions
Online courses to join instructor led classroom sessions
Increased peer to peer interactions
Cost effective method of learning additional skills
Flexible timings to pick up skills whenever free
Weekend sessions to make the most of free time
Pick the brains of specialist, expert instructors
Guest sessions with industry experts
Job oriented versus academic pursuit of knowledge
Portals and aggregators that roll out on demand Tutor apps need to factor in various requirements. For instance, the first and foremost is the signing up of certified instructors, then the options that need to be offered to participants.
While many may find the offer of a weekend training program to be more suitable, many would prefer to be a part of instructor led online sessions.

This matching of needs and the industry requirements needs to be carefully considered in an intuitive manner before the same is offered. For instance, some domains may find the need for actual hands on exposure to processes, and it is therefore necessary for the sessions to be designed accordingly.
On demand fitness trainer
The fitness fad that will continue to grow
Globally, all generations are increasingly on the lookout for better fitness levels. As a result, the demand for health equipment, specialist training and nutrition is on the increase.
Technology continues to play the role of enabler here, helping individuals to learn more about the best methods to reach the goals.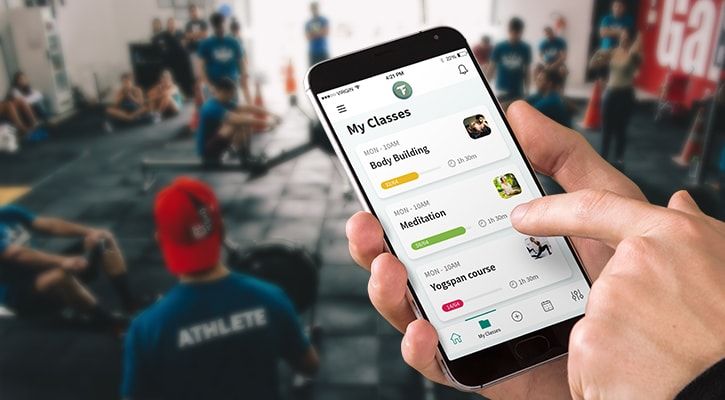 Increased demand for personal trainers
Time has always been at a premium and the pace of life may not permit individuals to be a part of a large class with fixed timings or sessions. With flexible timings at the work place, fitness freaks increasingly look towards instructors who offer personalized coaching at flexible times to meet goals.
With the exception of sports personalities and individuals in the glamour industry, very few people really have the time to stick to a plan for fitness goals. While the intent and desire will be strong initially, the interest of a large number of people wane with time.
Read more: Building Fitness Apps for a Better Future
This is primarily because of the inability to stick to a rigid plan. Workout sessions or fitness activities that require an individual to be at a particular place at a specific time may not be possible always, and this results in breaks, which in turn have the effect of decreased interest over a period of time.
This contributes to the less than optimized results possible. With on demand personal trainers, individuals can look forward to the following advantages :
Specialist trainers for one-on-one assistance
Expert tips on improving outcomes
Flexible time to fit in with changing schedules
Train at home or club
Strong motivation through personal interaction
Correction of postures and training activity
Nutrition tips for a holistic approach
Aggregators offering personalized fitness trainers through on demand services need to ensure that various needs of participants are addressed.
Fitness trainer app development needs to factor in specific needs - for instance, a participant may find the need for achieving a fitness goal within a particular period, like a competition and the on demand application needs to offer suitable options.
Location and flexible timing will be very important considerations on the minds of participants when they use an on demand fitness app. Agencies that offer the services through apps need to ensure that participants receive complete value for money, with results.
Sessions need to be conducted in a manner so as to offer them absolute convenience.
On demand apps are niche and the success of such apps entirely depend on the cohesion, the liaison between the company offering the services and the team developing the app.
Cross platform skills, specialist knowledge of domain and in-depth analysis of offerings of competitors are some of the key considerations, apart from the all important aspect of the cost of app development.
The apps need to offer a simple and de-cluttered user interface. Patrons should find the options and features flexible and simple to use. Payment modes need to be transparent, while the certification and accreditation need to offer complete reassurance on the quality of the services.
For instance, on demand tutors need to meet the expectations of prospective employers, while on demand mechanics need to ensure that the vehicles are safe after repair.
Similarly, on demand personal fitness trainers need to offer the guarantee of results without side effects from the sessions and activities. Apps need to have inbuilt features that convey this reassurance to users.
Conclusion
Technological innovations result in enhanced lifestyles, jobs, and skills. Technology has always empowered economic growth.
Technological advancements have the capability to build many more employment opportunities rather than reduction of jobs.
With more innovations, one can update the skills and knowledge as per the requirements.