The strategies linked with marketing and promotion are always crucial. Reason being, they are not just dependent on you but are very much influenced by the market and your buyers. Building a mobile application is one such decision that in today's time a company has to take.
Once you get to the conclusion of blending the firm with a mobile application, you have a series of doubts in your mind, regardless of the fact that you're a tech junkie or not..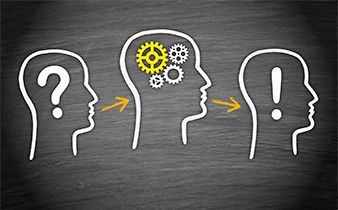 Any mobile app development process brings with it numerous other key holdings that will in future decide the growth of your enterprise.
Let us have a look at some of such crucial things you should know, or rather answers to questions that you need to have before you get the mobile application development onboard:
1. Why do you want to build a mobile application?
Always remember that you must never build a mobile application just for the sake of building it or because other people in the industry are doing it. If you are doing so, you are simply following the herd of corporates without even knowing about it.
With you being an entrepreneur, and the step being a strategy, you should have a clear idea about why you want to come with a mobile application. You ought to know the future of your mobile application.
Developing an app is just an outer view, beneath it, it carries numerous other reasons and strategies that can be attained with it. I should say, this is just the thread of your bow, which you are pulling to give sufficient pressure to the arrow, and eventually hit the target you have decided.

2. How can you protect the idea of your application?
People often say, having an idea isn't enough, but I say an idea is a seed without which the tree won't grow and eventually you won't have the fruits. So, you need to be cautious while sharing your app idea.
I don't mean to say that you obstruct yourself from meaningful conversations that may help you modify or build the mobile application.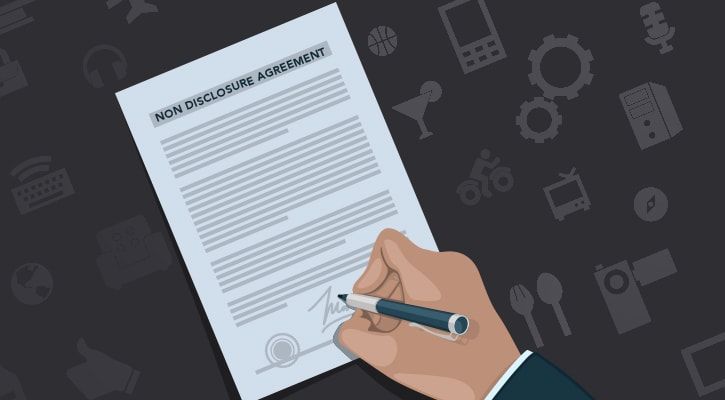 I just want to talk about the Non-Disclosure agreement. NDA is signed to fulfill the same intention. Now, what can be done till you don't sign the NDA?
By the time you don't sign a non-disclosure agreement, you can share only the non-proprietary information about your innovation idea of the mobile application. Under this, you can share the basic general information regarding the mobile app.
This includes the probable platforms, comparison with the applications which are similar, budget, timeline, and a general view of your application.

3. What is the platform you want for your mobile application?
It has been noticed that most of the startups prefer having an android application first. The reason is pretty clear, the Google play store has more applications under its hood when compared with iOS (let us not take Blackberry in this league).
Also, it is easy to add those features in an Android app which are not supported by iOS.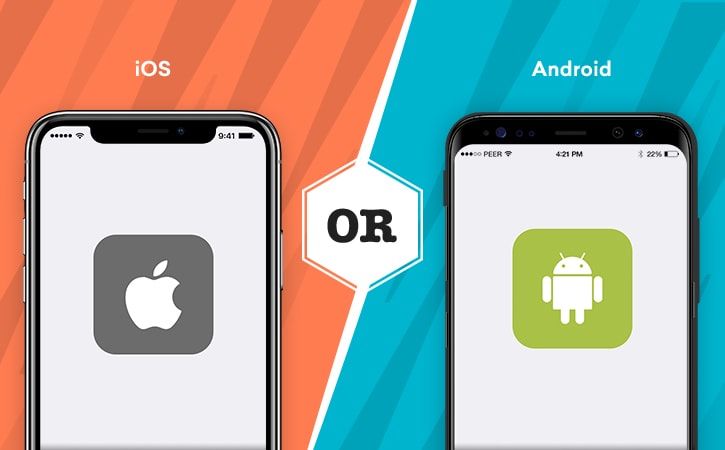 However, compared to Android, iOS mobile applications are easy to build and even low at cost. Not only this they are considered to be more consumer-oriented, as at your early stage you can match the key demographics for better results.
So now that you know these things, you may according to plan the platform you need for your mobile application.
4. What is so special about your application?
This is something you must answer with utmost sincerity, as it'll decide the future of your mobile application. Accept the fact that the app stores are flooded with an N-number of applications.
The answer to yourself with utmost loyalty. What is your target audience? What separates your mobile application from the rest in the market? Isn't there anything like this in the app world? What are the factors that differentiate your application?
You'll find yourself standing at a much-matured place after answering these questions. Always remember, people will only use your application if you provide them with a different/better user experience, features, looks, or anything of the kind.
5. How much will it cost to create an application?
The answer to this question depends primarily on the features you want to have in your mobile application, the platforms you want to have for it, and likewise.
However, roughly we can say that a good application can be expected to stand somewhere in the six-figure cost. In case you wish to lessen the budget, you may go with an offshore application developer.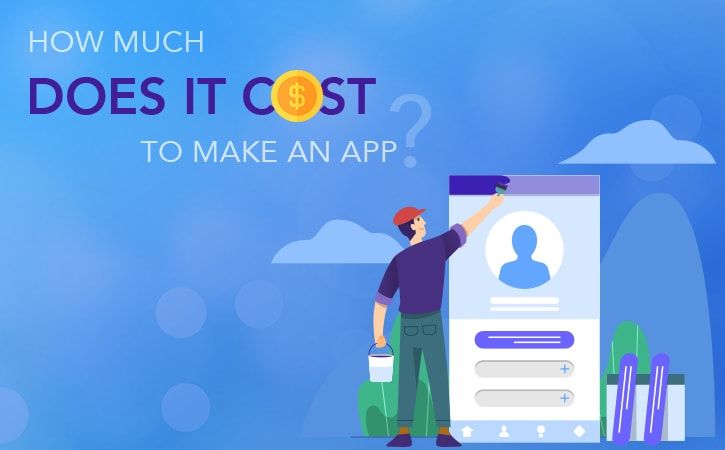 There will be times when you might find a developer, who'll create an application for you at the budget you are offering; but being frank, you'll get what you paid for. You need to keep in mind that it isn't just the cost of building an application to be invested.
This might be just the beginning, as you also have to market your application to make it reach its target audience. Hence, before you decide to get the application built, make sure you have an idea about its entire cost.
With this, you also need to be sure that you have the same amount with you (a little extra won't harm in any way).
6. How you'll raise the funds for your application?
This is another important aspect. Considering the price of building an application, let us assume (which often happens and is reasonable) you need an investor. Do you have the plan to pitch? Remember it is the way you pitch that can help you turn the tables.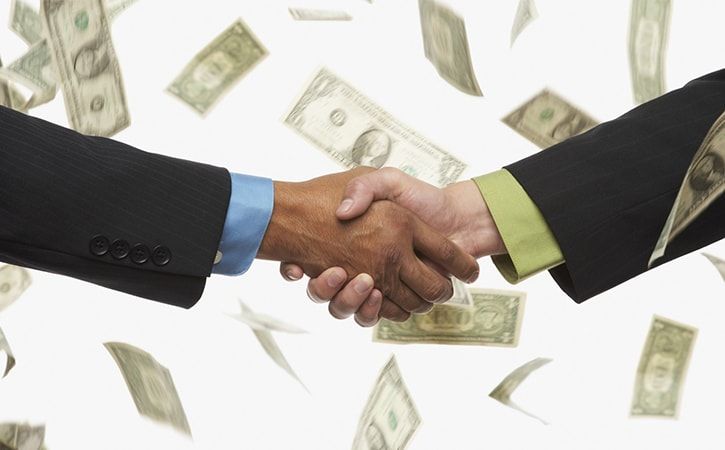 To pitch better there are couple of things you need to amalgamate in self; first is the confidence in your idea and self (no overconfidence) while the second is a descriptive sneak into the entire concept, from production, to launch and further how you'll monetize (try keeping in mind that only 1% applications are able to make sufficient money, while the remaining 99% fail to satisfy their creators).
7. How often you should update your mobile application?
Once you release your app, the task isn't over. I would rather call it as the beginning. Soon after releasing a mobile application you should be prepared to release future updates and bug fixes to keep it in the market. The number of updates basically depends on the user feedback you receive.
However, on an outer scale, you may expect to do release approximately 1-4 updates every month.

8. Who are my key stakeholders?
Stakeholders are a person or group of persons who have their interested vested in your App Startup. So, it becomes imperative that you identify your stakeholders as early as possible.
How to identify them? Well, you can start with brainstorming for starters. Think of all those people/Organizations whom you think your product or service may affect.
There are several points to consider while identifying your Stakeholders. These are:
Fundamental Impact of Stakeholder on your App Startup.
What are your requirements from the Stakeholders?
Identify whether the relationship with stakeholder is dynamic and would you want it to grow further?
Is Stakeholder easily replaceable?
What effects their absence will cause?
Next step is of prioritizing your stakeholders. Every Stakeholder will be different regarding their level of interest in your App startup and their ability to affect you. You can merely categorize them by using the below figure.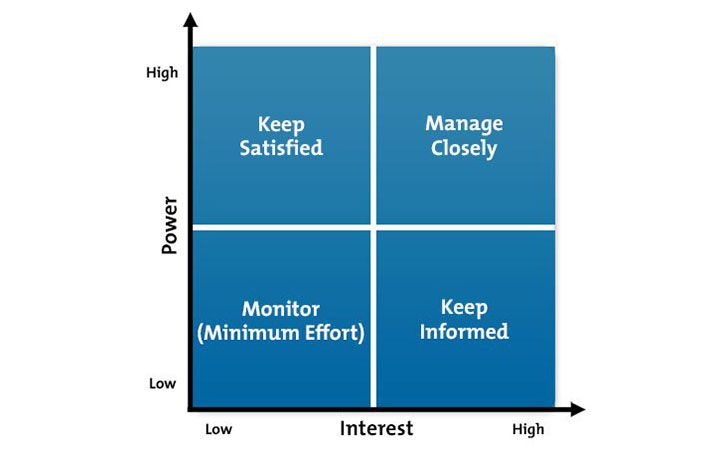 Adapted from Mendelow, A.L. (1981). 'Environmental Scanning – The Impact of the Stakeholder Concept,' ICIS 1981 Proceedings, 20.
The figure showcases how you must give your attention to each stakeholder falling under those four quadrants.
Read More: Types of startups that grow massively
9. How can I keep my app from failing?
It is critical for creating an app that sustains the ever-changing nature of the app development market. To continue, one must take measures to prevent its app from failing. Below are some factors which cause an app to fail and how to cope up with it.
It's not just an app
Developers treat their app simply as an app. However, it's not just an app but a full-fledged business. Developers have a false perspective about their apps, and they must have a holistic approach toward developing and marketing their products.
Don't be possessive over non-performing components & features
Getting possessive over your idea or a feature is quite common and natural. However, as a developer, you must ensure that it's not the case. We have seen many developers who distract themselves from the essential aspects of their app, as they are too fond of a feature which is not helping the cause.
To avoid this, one must take feedbacks from the users regarding different features and performance. This measure will surely help them to eradicate all those futile components.
Do beta testing
Due to intense competition developers are often reluctant to do beta testing. Usually, the date of the app launch is coinciding with the app completion. There is no room for beta testing. Google tested Gmail for five years as an in-house project in their company.
Devoting such amount of time won't be a sane thing to do now; however, developers must understand the significance of beta testing. Lack of beta testing results in a low quality of app as there is no proper feedback, bug fixing, and polishing.
10. How long will my app take to make?
Total time to develop an app varies due to many factors. Usually, it takes 4-6 months to create a quality app. This time range excludes the development process. Below are the factors that determine the time taken for app development.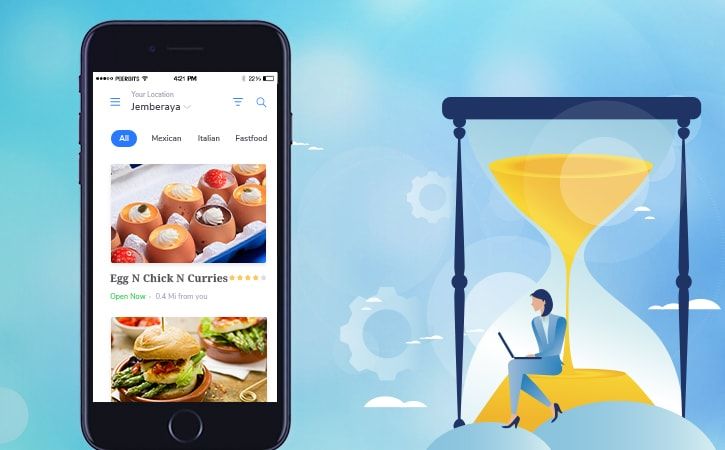 Number of features
It's simple math, more the number of features more the amount of time consumed. That's the reason why it is advisable to develop an MVP (Minimum Viable Product) which has minimum function required for an app. It allows developers to build an app in a short time. Feedback from users helps developers to add the additional features later.
Complexity of features
The complexity of features is also a significant factor. A feature which is pure in the function will take less amount of time than an app which has complex functionality.
Application platform
According to your requirement, you can develop your app for Android, iOS or Web. Specifications of each platform are different from each other. In case, if you build your app for each platform, then it would require more amount of time.
Dedicated team
It's compulsory to have a dedicated team to develop an app. Unavailability of few developers lengthens the course of time of App completion. So, make sure all the members are available throughout the entire course of time.
Conclusion
The decision to build a mobile application is crucial. To simplify the entire process and to make the end result worth all the time and effort, you need to hire a perfect app developer.
The one who can guide you about all the things that are directly and indirectly linked with the mobile application development process.