The food industry is up and booming again with the support of technology. There is a massive development of technology which aids the restaurants and food delivery businesses alike.
The food sector has managed to appear as a highly profitable industry due to its broad potential and due to insanely growing demand for restaurants of different food themes in various cities.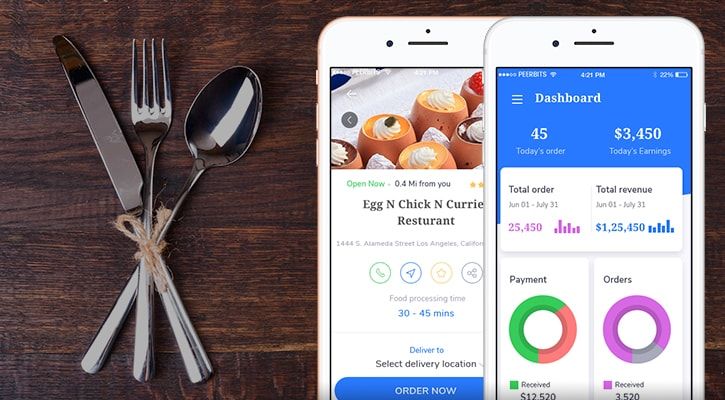 Hardcore foodies apps are seen everywhere and today, there are so many restaurants that are affordable and provide end-users with a highly convenient experience.
The restaurant market has attracted many people over the last few years since the time the technology started playing a vital role in redefining the restaurant industry in India.
Almost each and every restaurant is established to offer customers a highly satisfying and a convenient experience. Admittedly, the growth of any business depends on upon the revenue generated by operating it.
Over the last few years various sectors, including the food and restaurant business have utilized information technology solutions to enhance their overall performance, efficiency, quality, and customer satisfaction.

Customers seem to have developed a fascinating image as far as technological integration is concerned. It has made things easier for them to get done with menu viewing and ordering activities.
Information technology has not only helped the restaurant businesses' owners to improve the quality of customer services, but it has also enabled them to go beyond their limitations in reshaping their businesses.
Indeed, every business owner in the restaurant sector strives to have a highly organized mobile application and impressive online presence so that they attract large numbers of people in a short time span. Here are six benefits of implementing information technology solutions in a restaurant business.
1. Online slot reservation
There are plenty of mobile applications that connect users with the closest restaurants and provide them with the required details to reserve the table. Various active restaurants, through online registration, are connected to such requests.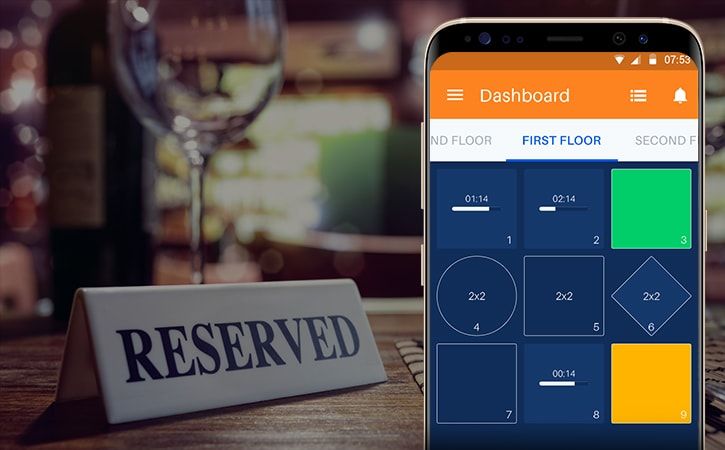 They also enable end users to book their slots or determine whether it has a free table or not. So, it reduces traffic congestion in front of restaurants.
They also manage customers' data and keep on updating them with relevant information, such as discounts, special offers, and attractive deals.
Read More: How to Develop On-demand Delivery App?
2. Digital menu card
There are various websites like Foodlitter that allow people to place their orders using a digital menu card. This allows end-users to place their order online without much hassle and with just a few clicks on their phones.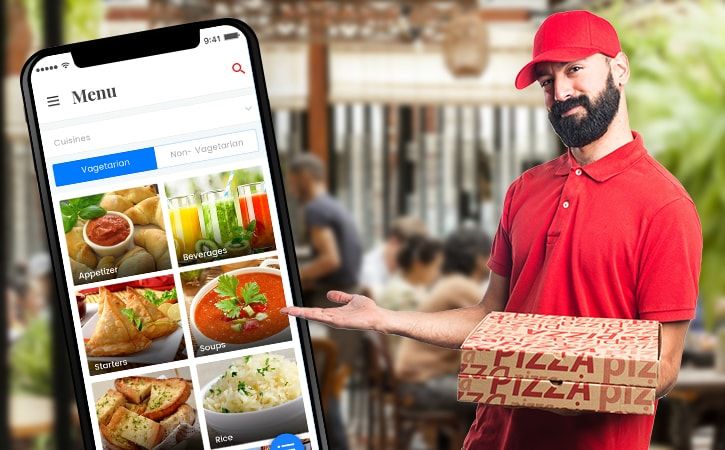 It provides end users with a highly convenient experience. Many restaurants already have the same facility for their mobile applications, but few of the restaurants have their digital menu cards uploaded on a mobile application.
It allows customers to choose the food item with the click of a button. Also, you can choose a restaurant according to your budget and preferences in terms of food items.
Various applications provide end users with recommendations, especially those who have not reviewed the menu card correctly, for example, Hello Vino.
3. Ordering online and online delivery (fast food chains)
Fast-food chains will also eradicate the mediator's role in booking orders as they will allow end-users to book their order over online platforms and mobile applications.
It will make food ordering easier for customers. It ends up saving much time as it saves the time that a mediator takes to pen down the entire order. It is also easy to track the order delivery over a mobile application.
Once the customer orders the meal online then they can also track where the deliverer is. With the use of GPS technology, restaurant owners can also keep a tap on where the deliverer is and thereby strengthen the delivery process as well.
4. Location – based deals
This is a relatively new feature which can help you to increase your restaurant sales. Apple's iBeacon, uses this technology. It is basically a small device which sends a Push Notification to a customer who is near your restaurant.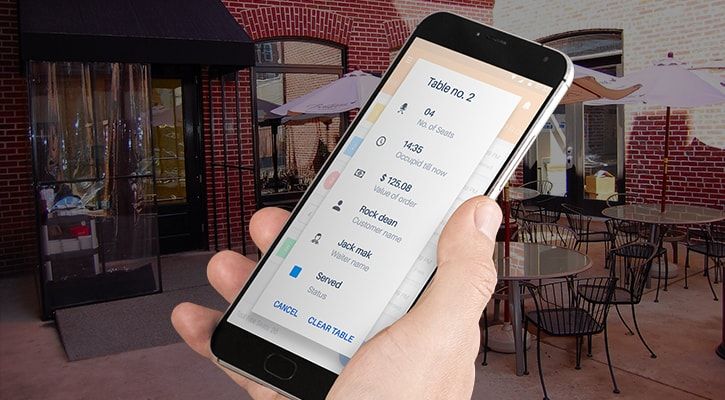 By this you can tempt and lure your customers by offering deals that they can't refuse.
5. Online presence, especially on social media websites
No matter what kind of industrial sector your business belongs to, it is critical to have an active online presence on social media sites like Facebook, Twitter, and Instagram to keep on going ahead with the changing trends.
It attracts large numbers of people in a short time span provided effective online marketing be done.
It also enhances brand value and its image. Moreover, many people get to know about new restaurants on online platforms only. Therefore, it is a must for every restaurant to have an aggressive online presence.
It also allows them to interact with customers directly and respond to their feedback.

There are so many restaurants that also provide end users with Wi-Fi connection as they know this facility attracts a lot of Internet-obsessed people who do not like to get off track for a long time for personal or professional reasons.
6. Loyalty programs
Loyalty programs are like killing two birds with a single stone. It helps in retaining your existing customers and attracting new ones. According to a study 65% of customers are likely to download your app if you provide them with exclusive offers periodically.
You can offer schemes like discounts on every 5th or 10th visit which would help in retaining existing customers.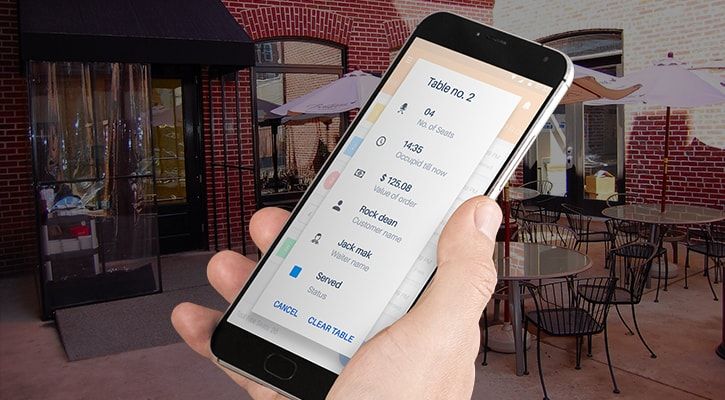 On the other hand, introducing discounts on first five orders will attract new customers. Loyalty programs on mobile are far more effective than the traditional ones because they've got a personal touch to it.
7. Better ROI on specials you offer
You can effectively use Push Notifications to offer your customers about new dishes and combos that would help you to gain good sales on weekdays and whooping sales of double amount on weekends.
Timing is the key; you need to send the notifications on right time. For example, you can a Push Notification about your restaurants special dinner offer from morning itself.
This will implant the idea in your customers' mind and they are likely to visit as they would've already justified their decision due to reduced costs.
Read More: How Much Does It Cost to Make an App?
8. Online promotion through 'check in' apps
Restaurants also give these customers an additional feature using which they can let their friends know where they are through mobile applications like Foursquare.
It attracts many customers towards the restaurant as they get to know its name and it also acts as a real-time recommendation.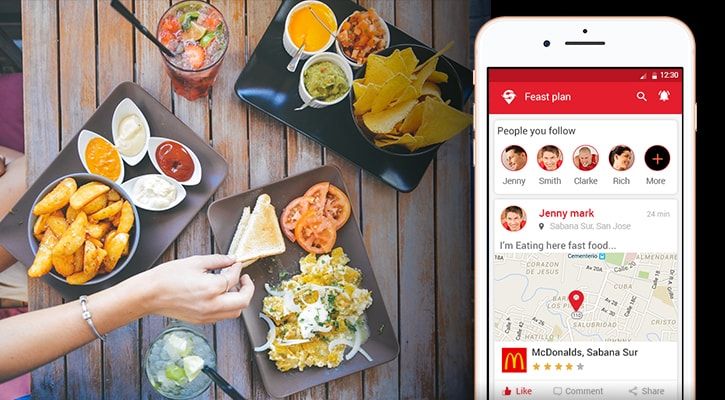 9. Have an answer for every question
Answering tons of questions from your customers is a usual thing for you and your staff. A mobile app can help you to answer all the questions of your customers. Mostly the questions asked by the customers are common which and you can answer with the help of a FAQ section.
Apart from that you can include short information at every stage which would help your customers to understand about your services in an efficient manner. You can do this by following manner.
Link your address to either Apple Maps or Google Maps making it easier for a customer to navigate
Ensure that the customer can contact you with just a tap without leaving the app.
In Trading section, you can include the days on which trading is closed.
In booking form, you can include information about the maximum people you can accommodate
10. Online reviews and ratings
These days, end users are allowed to give their feedback or opinions about restaurants' services on websites like Zomato, Gayot, Dine, and Yelp. Often, customers prefer to view a particular restaurant's rating or reviews on such websites to decide whether they want to visit there or not.
If you are rated well on one of these websites then the chances are high that people will visit your restaurant once, at least.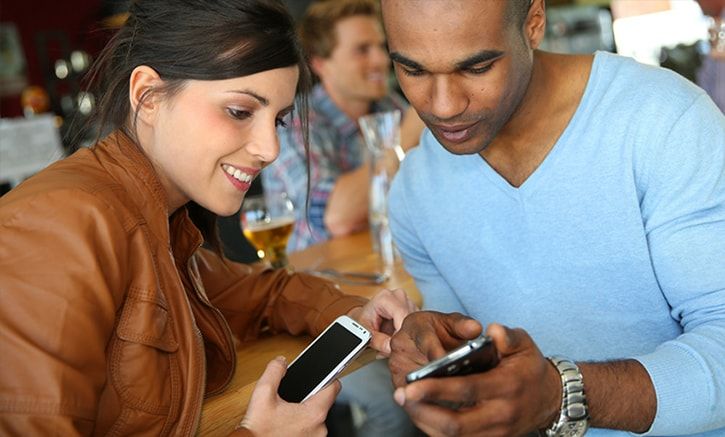 Interestingly, these websites allow restaurants' owners to plan their activities to enhance customer services according to these reviews as they get to know what sections have the scope for improvement.
Conclusion
Moreover, technology use is not just limited to the restaurants' B2C activities, but it also yields fruitful results in carrying out the B2B activities. Restaurant owners have tie-ups with the vendors who supply the raw materials regularly.
Right from the bakery guy who provides bread and cookies to the grocery guy who gets all the vegetables and other edibles. There is a big chain of which a restaurant is a part. Failing or missing on any of the delivery can have a series of serious repercussions.
Technology can inevitably solve many of the problems by streamlining the entire chain from getting a veggie in the kitchen until the time it is cooked and delivered to the customer.