While the internet is a great starting point, understanding ground reality carries a lot more weightage when you're entering the on-demand sphere, leveraging on the booming on-demand economy.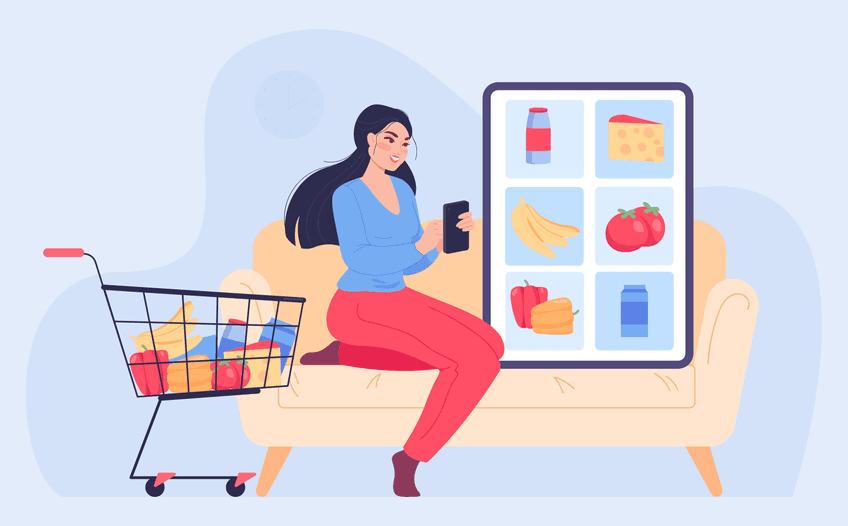 The On-demand economy is a subset of sharing economy or part of the so-called phenomenon—Uberization. And like any business, when starting a business, on-demand or traditional, you must meet with a lot of people. It is better to learn from their experience, than your own. And of course, no business starts without proper research.
Research
1. Consultation
You must meet nearby grocery merchants, wholesalers, logisticians, transporters, technology analysts, etc. Many of them might become your business partners once your business runs and grows as your business grows.
Find answers to all your question about the operations that enable an on-demand service. For example, grocery owners can tell you about demand of grocery in your community.
A friendly logistician or transporter can give you a rough estimation how much does it cost to run a fleet of delivery vehicles. Consulting is all about learning from an expert's point of view.
TThere is a vast difference between the customer feedback and service provider feedback. And you need to gather both. For example, A technology consultant will tell you the technology stack involved in building an on-demand service.
2. Lobbying
To be successful, you need to be trusted. To be trusted, you need to be known. And to be known, you must first be noticed on a regular basis among the people and community. And to get noticed, you need to build a repo with everyone in the town you are willing to serve. In an instance, you should be a brand.
You must build a report with people that possess fame, power, and respect among the people and in the region. You should interact with Politicians, business tycoons, lawyers, public servants, bankers, and more. You cannot run a business ignoring these people and not making any effort to make your business and name popular.
Attending a local church for sabbath prayer, being more frequent to community functions and services, organizing fundraiser, and throwing social gatherings definitely help build an acceptance within the community.
Once people in your community have started noticing and you have become a friendly figure, you'll find relative ease in doing business with them.
3. Competitive Analysis
Remember, you're not the only on-demand grocery store business serving the community. There would be tens of other, local and international, players fighting for the space. Since they are into the space for a long time now, there is a lot you can learn from them.
Of course, they are not gonna tell you their business secrets. But, you can do a SWOT analysis of your potential competitors. This will help you define your unique selling points (USPs) and find opportunities.
4. Costing
After meeting so many experts in the field, learning what your competitors are up to, building a repo in the community, and technology involved, you'll get a rough idea how much it'll cost. This is going to be an upstream ride from here.

Local Supply
1. Grocery Stores
You need to partner with, depending upon the demand, at least 5-6 grocery stores in each locality you would be offering your services in. This means you have to cut a deal with them wherein they agree to pay a commission on every sale they made because of you. Deals may be harder to crack initially but as you gain a few partners, more merchants would be willing to join you.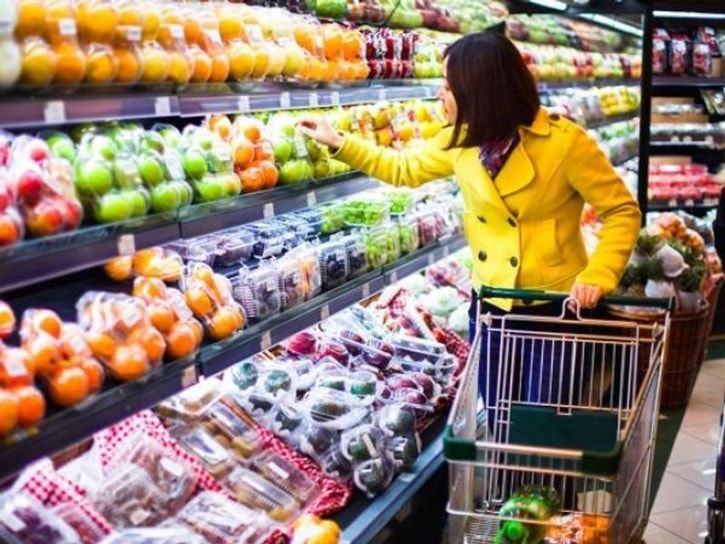 While you buy grocery from any store, partner or not, at the standard rates and deliver it to the customer over a little delivery and, additional, convenience charges, I would still suggest bringing as many grocery merchants as possible overboard. Two-way revenues are preferable
2. Wholesalers
While local grocery stores are biggest source of supplies, wholesalers are apt for items most on demand for example sugar and basmati rice. Thus, keeping a bunch of friendly wholesalers helps and is thriving with the help on-demand retail mobility solutions.
3. Warehouses
Grocery prices are subject to market fluctuation and as an online seller you can earn a decent profit by storing them when prices are low and selling them when they rise.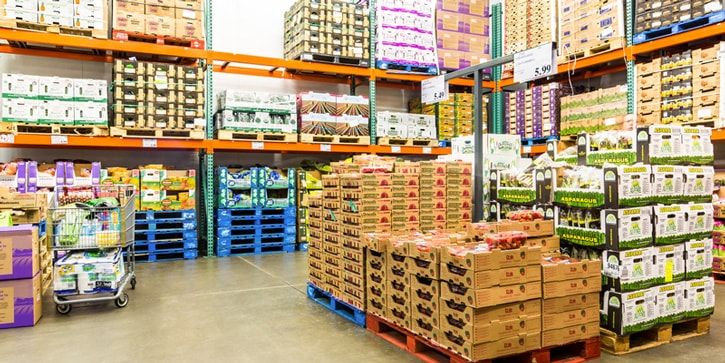 For example, during winter, rice is costlier than in summer and if you store it in excess during summers and sell the surplus stock when the price will rise in winter, you can earn a lot, way more than grocers' commission and delivery charges make you earn. Warehouses are easy to maintain with warehouse inventory management systems.
4. Farms
People restock their granaries once every year before the onset of winter. This is the time when the demand of essential cereals rises exponentially. There are two reason people restock in bulk: it is a one-time hassle and costs less. Retail merchants typically heavily discount their product when bought in bulk.
They may not provide the same rate to you, and at that time, it is better to provision the supply from a nearby farm at the base rate.

Transportation
1. Vehicles
You need vehicles to ship product to the customers. Here, you have two options: either procure vehicles to build your own fleet or hire a delivery agency. I would suggest the later
2. Drivers
You must hire drivers with commercial license. If you hired an agency, they will take care of vehicles, drivers and associated government regulation regarding delivery services.
3. Licenses
You need a license from concerned authority to run your logistics operations and operate a fleet of commercial delivery vehicles. Ask help of a lawyer friend you made in the community.

Operations
1. Mobiles apps
As an on-demand grocery service, mobile apps for customers and drivers is a must. You can commission the app with the help of a technology analyst you consulted before to mobile app development company. I recommend apps for Android and iOS for users and Android app for drivers.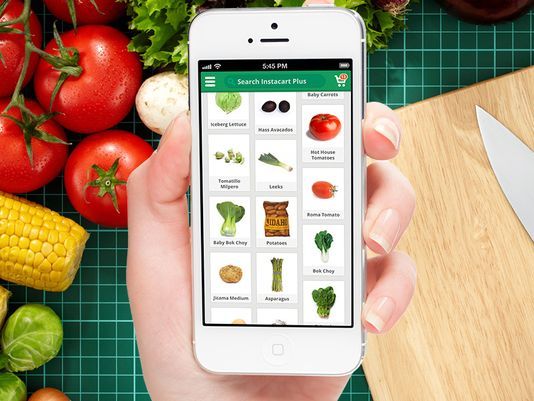 Customers to order grocery on the app. Drivers to fulfil their order and deliver it to the customers' location.
2. Dashboard
Dashboard is the place for you to learn the status of the operation at a glance. How many live orders are there, how many vehicles are servicing the order, and how many are sitting idle, etc.
3. Support
You need give support to your supply partners, drivers, and users if ever they end up in an issue with the app, payments, or delivery system. You take their complain and escalate it to the concerned departments and give them a rough resolution time. Including support option in the app itself is a great convenience to the customers.
4. Payment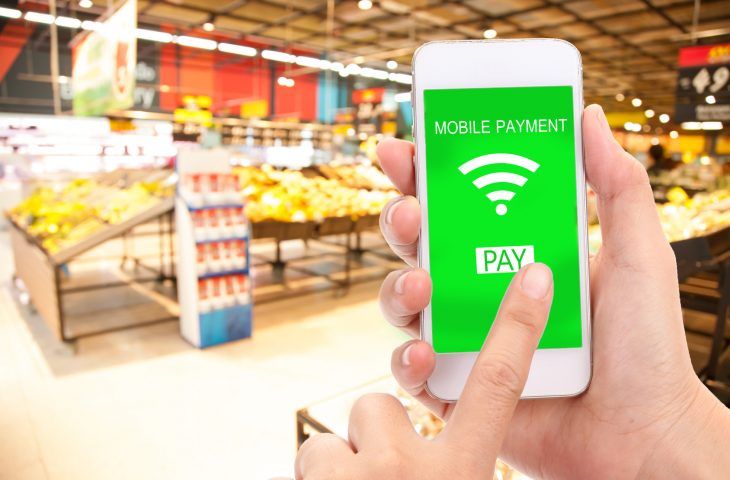 I recommend a digital payment gateway like Stripe. PayPal integration is an added bonus. If you live in a country where cash payments still rule, add 'Cash on Delivery' option too.
5. Tracking
In on-demand services, customers expect to track their order in real-time and thus tracking the vehicle that is bringing their order is something they expect. Make sure all your vehicles have on-board GPS device to make it a possibility with a fleet tracking system.
6. Delivery
Both drivers and the customer must confirm a delivery. Not either of them to avoid conflict and unnecessary tickets to support desk.
7. Feedback
Customers must provide feedback of their previous order before ordering something new. I recommend a 1-5 star rating system with the option to give a review. Likewise, drivers can share their experience with the service too.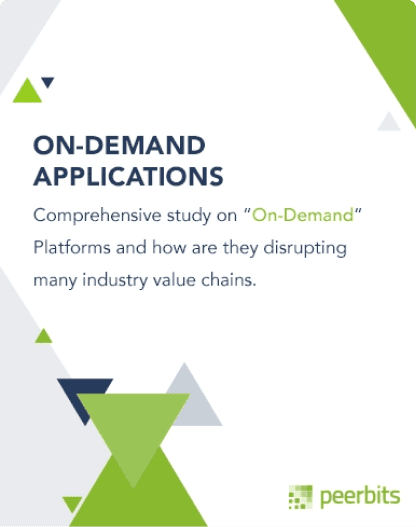 A complete guide to on-demand mobile app development
Switch from a traditional business model to an on-demand one and start valuing your customers' time and efforts.
Systematic process to make the switch to the new economy
Interesting statistics on the world's take on on-demand services