The logistics industry is growing faster than it was presumed to be. We have recently noticed Uber's initiative startup for logistics industry through self-driving trucks.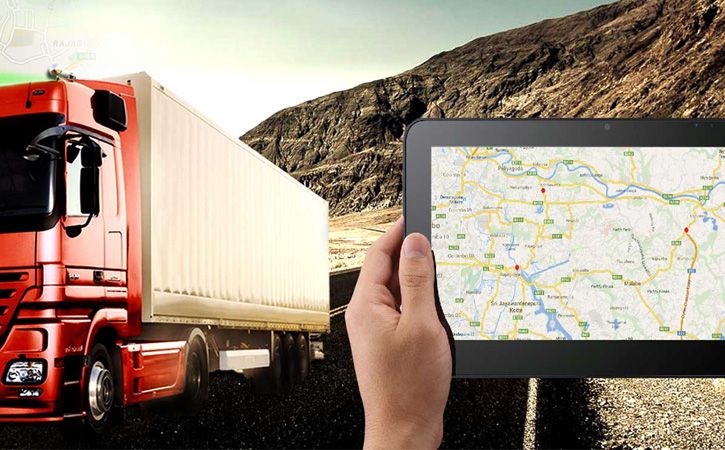 Looking at the same, it is clear that the logistics industry will soon have technology as an invincible part of it.
Over it, with a company like Uber which already has a user base of over 30 million users across 425 countries in 72 nations, the era ahead will definitely roll new dices for the industry.
As per the research done by Statista, the size of the global fleet management market in 2017 was around 14 billion US dollars and by the end of 2022, it will reach approximately 30 billion US dollars.
Significance of fleet management
Fleet management is an invincible part of the logistics industry. Without proper fleet management, it's impossible to imagine a successful logistics business.
It consists of multiple tasks from tracking vehicles, to enhancing drivers' safety and health, and vehicle maintenance. Its main purpose is to improve efficiency and productivity, reduce cost, and enhance customer satisfaction.
We all know that the industry is based on the flow of goods from one place to another.
Any glitches in the flow can eventually lead to disruption of work, leaving behind unsatisfied clients.

Current technology and fleet management
The advent of new technology has made noteworthy changes in the fleet management system. Here are some benefits that you can have with a proper fleet management:
1. Live fleet monitoring
With the help of mobile logistic solution, you can monitor your vehicle moments live 24*7.
With this, you can not only protect any unethical activity but can also stay updated with the time vehicle left your warehouse and the progress of delivery throughout the travel.
You can have live data linked with the hours of travel and those of rest. You can also have this report for future use, where you can give a better estimate on time of delivery to a certain place.
The report linked with driver's driving habits can further help you reduce accidents and plan travel accordingly.
2. Cost monitoring
Fleet management technologies if applied properly, can help you ascertain an estimate of fuel consumption by the vehicles in your fleet.
The technology also shares with you miles traveled by a vehicle and keeps a record of fuel consumed.
You can eventually use the same report in excavating the fuel consumption of vehicles and accordingly plan your activities. This not only saves your money but also saves your time.
3. Automation
This is exactly how it saves your time. The mobile app solutions allow you to automate vehicle maintenance and eventually increase its life span.
You don't have to keep a track on the last time you took your vehicle to a garage.
Simply feed the details in your fleet management system and it will notify you when the time comes.
Apart from this, you can also automate report generation and save the time of your staff which they used to spend in creating reports earlier.
This saved time can be further utilized to improve productivity.
4. Enhanced punctuality
The technology comes with an alert system. This automatically alerts the staff about their shift timing/assigned work.
With this late reporting and other such loopholes can be surpassed. The enhanced punctuality will subsequently let you relish exact working hours.
Read Also: How to build a seamless logistics transition business
5. Boosting accessibility of fleet data and analytics
Fleet tracking solutions are available to increase the transparency of driver and vehicle performance in the sector. Fleet managers have benefited highly from this cost-effective strategy with the countless streams of data that software provides.
In addition to monitoring drivers' performance and offering route optimization, commercial fleet management software offers data and analytics on lane departures and whether a seatbelt is used, it also gives predictive maintenance analysis on certain areas that needs attention.
6. Improved customer experience
Assuming that you are good with what you are doing (logistics business) and that the technology is looking after the above-mentioned things, you are now free to just focus on your work.
The increased dedication, timely delivery, and real-time updates will soon deliver better service to your clients.
And as we all are aware that a successful business can only stand for long on the foundation of satisfied clients.
7. Efficient time management
Fleet management software plays a pivotal role in saving time for managers, administrators, drivers, and mechanics.
The GPS present in the fleet management software provides you with various plan routes.
You also receive traffic updates that help you in predicting the time of arrival and departure.
8. Reducing insurance cost
There's one more major reason to implement fleet management software. And that is reduction of insurance cost.
The theft prevention option reduces the insurance cost. It's due to the risk of loss reduction.
Moreover, it also reduces the accident rates which improves the road safety and in turn further reduces the cost of insurance.
Read More: How Much Does It Cost to Make an App?
9. Reliable and quick reports
Last but not the least; Fleet management technology can help you have reliable and quick reports of the entire day.
These reports can be accessed anytime and from anywhere. With the help of these reports, you can improve fleet accountability and report management.
With the help of these reports, you can track the growth rate of your business and accountability, which can help you make a better decision in coming days.
Conclusion
These were a few benefits of having fleet management system for your on-demand logistics business.
The concept in itself carries numerous features that can help you propel your business ahead and stand apart from your competitors.
If by any means you still don't have this technology, this is the right time to adopt it before it gets late.
The logistics industry is expanding at a huge pace, this is the time to reap all possible benefits.