To say mobile eCommerce is booming, would be an understatement.
According to Business Insider's report, the mobile eCommerce volume rises at a CAGR of 25.5% in 2019 and is predicted to reach $488 Billion with a CAGR of 44% in 2024. Mobile commerce sales is expanding and will account for 54% of total eCommerce sales globally.
As lucrative a market as the United States is, South Korea and Japan have become even more so. When it comes to mobile eCommerce sales, more than 50% of all eCommerce sales in these countries were done through m-commerce apps.
Why limit yourself to one region, when you can pierce multiple lucrative markets with a single marketplace app?
Combine that with Compuware's study that 85% of users prefer using a mobile app to a mobile/responsive website, and you've got all the motivation you need for shooting for eCommerce app development for your brand.
At this point, you're probably wondering…
If investing in e-commerce app development for my business is so lucrative; many other brands would've already opted for marketplace app development!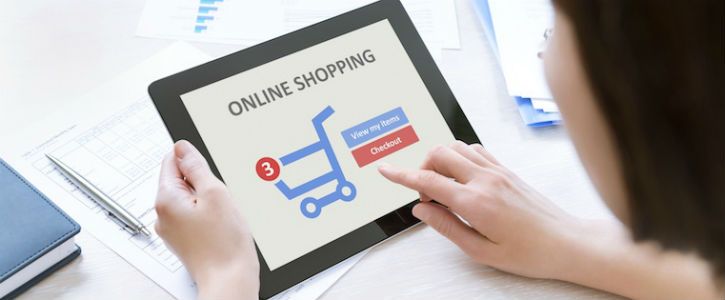 Would it be wise to enter such a cluttered/competitive market?
Yes, it's wise because…
Believe it or not, despite the countless opportunities m-commerce apps can shower on their brands, Barclay's recent study found that only 10% of retailers/brands have invested in custom marketplace app development.
This is especially shocking, considering ecommerce apps are responsible for 34% of all ecommerce sales.
It's no longer a matter of "if" when it comes to investing in your own e-commerce app's development; it's about "what".
"What" should my brand's marketplace app be like?
"What" mobile platform should I target first?
"What" features are necessary for a successful ecommerce app? Etc.
It's important that you find the right app development company that has the experience and passion to tackle all the aspects of developing a successful marketplace app.
What's next?
Now that you are supported by a technical partner, you should look into what features you need to include into the app, the tools that enhance the app's user experience and performance, app security etc.
3 Key Aspects to Focus on During Marketplace/eCommerce App Development
eCommerce app development is a lengthy process. There are countless features you can include in the app. In fact, you'd be tempted to cram as many features as you can under the old saying "Bigger bang for the buck!"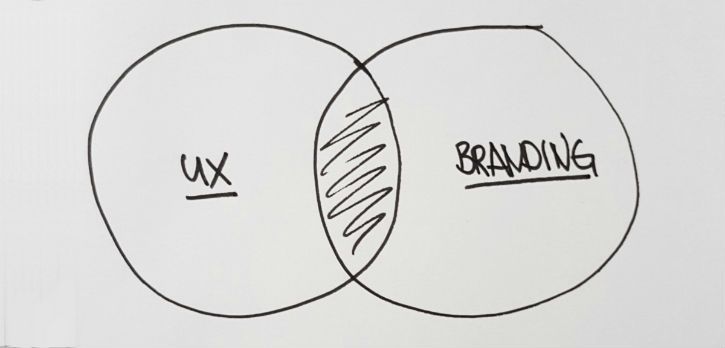 But, in this era of user-centric designs, "less is always more" is the more accurate adage to go by. To make sure you don't go over board when trying to create the perfect marketplace app for your users, focus on these 3 key aspects:
1. User Experience
Create a user experience that enables your user to promptly identify the exact feature/function they're looking for in the app. With the correct usage of design elements such as text alignment, image placement, color selection etc. you can direct the user's attention i.e. help them focus on the things that might convert them to buyers.
2. Usability
Make the e-commerce app easy to navigate. Usability refers to the app's user interface. Make sure your app's features are so easy to use and understand that even a second grader can operate the app. For example make it easier for them to search a product, read its reviews, compare it to other products, add to cart, checkout etc. – in as limited steps as possible.
3. Branding
This is perhaps one aspect that most app development companies tend to overlook. When developing an ecommerce app for your business – you need to ensure that the app is a perfect reflection of your brand in terms of logo, company values etc.
7 Important Features Every eCommerce App Needs to Have
To get you started, we've accumulated a list of features every successful ecommerce app should have:
1. Secure Payment Gateway
Don't know about you, but before even considering making a purchase over the internet, the first thing that crosses our minds is "Will this app be able to protect my financial information I put in for the payment of my purchase?"
With the recent rise in cybercrime and security breaches, users have become increasingly cautious and have started asking all the right questions when it comes to submitting their sensitive data to a brand.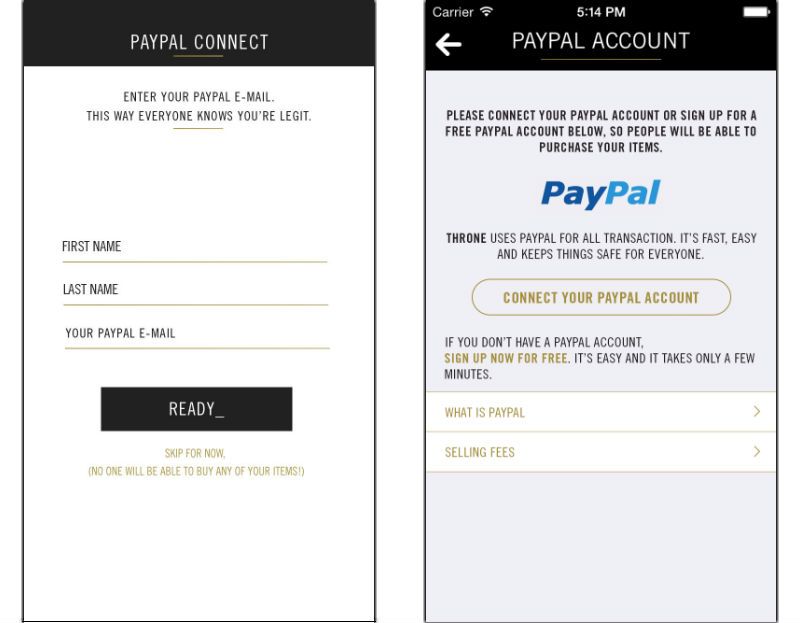 A payment gateway is the interface that securely connects your customer to the payment system. You can embed a payment gateway by using a payment processing framework with a secure SDK.
Payment processing frameworks such as Stripe, PayPal, Braintree Payments etc. can safely process payment transactions.
Here is the example of how Peerbits created secure payment gateway for the marketplace app recently developed: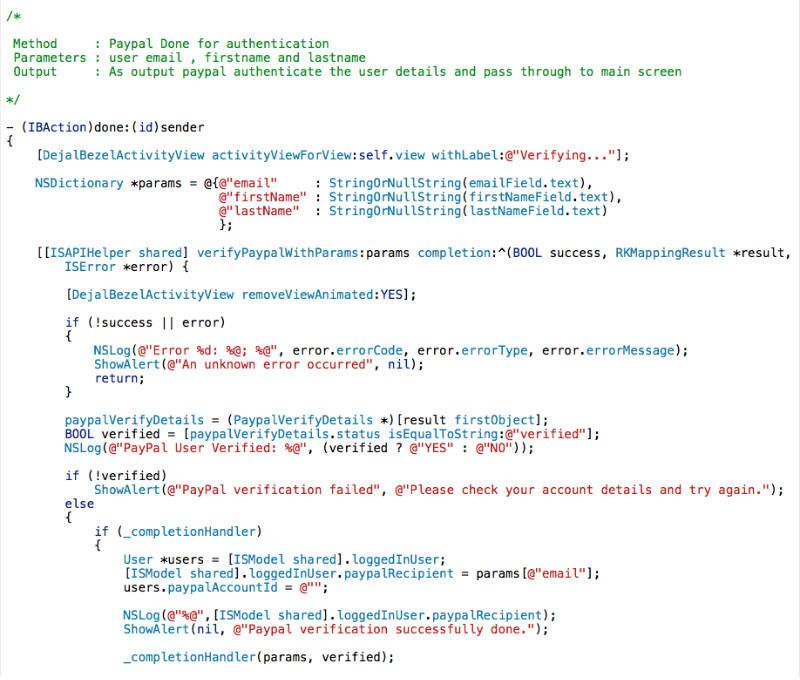 2. Product Image Quality
You would be damaging your users' experience unless your app has the feature to support high resolutions image products. Considering the image is all they're going to be seeing of the product before they make the payment and get it in their hands, it needs to be an accurate rendition of all the product's characteristics.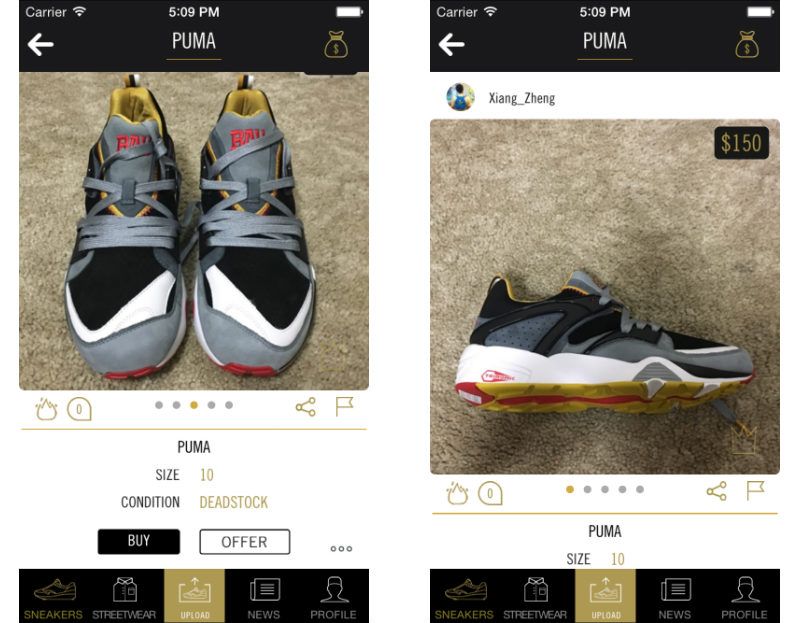 Embedding a light zoom feature on to the pictures will help users take a closer look at the product.
Useful tip: Make sure you invest in your own original, quality pictures instead of using the same images that other retailers use.
3. Product Reviews
According to VWO E-commerce survey of 2014, 55% of online shoppers said product reviews were important for making purchase decisions. Majority of the shoppers wanted to know what other consumers had to say about the brand/product and their experience with it. Naturally, if the product reviews were positive, they were more likely to purchase it.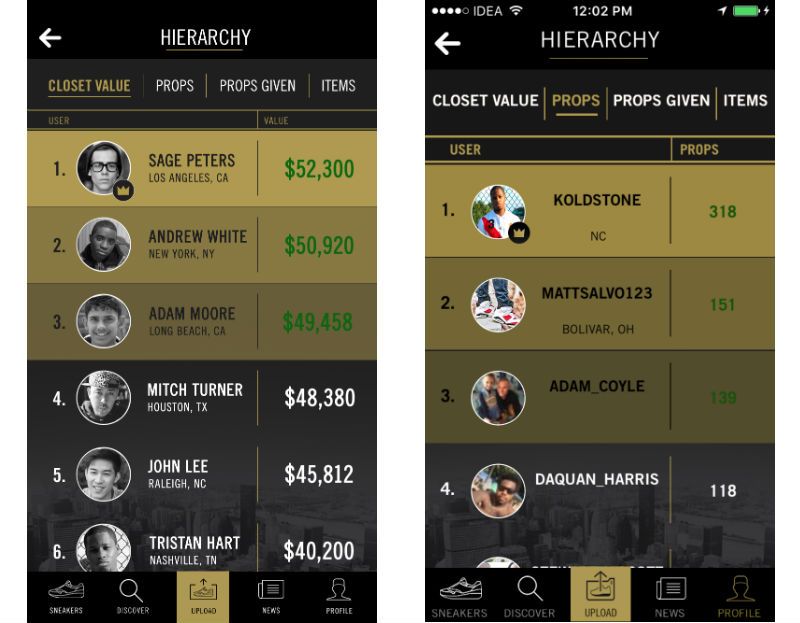 This is why, creating a feature that displays a product's reviews clearly – making them easily accessible – is an important feature to have if you wish to convert your users into buyers.
Useful tip: Ecommerce thrives on vivid product descriptions, which let users visualize the "feel" of the product. Hire professional writers to create product descriptions that emphasize the qualities of the product and let a user "imagine" the different ways a product can be useful to them.
4. Dedicated 'Discounts' Feature
Abandoned carts are one of the biggest issues for ecommerce.
Meg Murphy, CMO of Bigcommerce, says "Abandoned carts represent significant lost revenue – as many as 70% of carts are abandoned (before checkout)."
The solution?
Start retargeting those users by offering special discounts on the products they left in their cart. Users between the ages of 18-24 are 61% more likely to buy the products they left in the cart if they're offered at a discount. While the number goes even higher, to 72%, for users between the ages of 25-34.
This shows you can retrieve lost sales by offering special discounts. Creating a dedicated discount feature for your e-commerce app, will entice your users to take the final leap.
Useful tip: Offer incentives to users to sign up for your app, and increase your active user base, like: "Create an account with us and receive 50% more discounts deals than our guest users."
5. Product Comparisons
According to Google's Consumer Barometer, 55% of digital moms and millennials research alternative products online, i.e. product research, before making a purchase decision.
In that light, creating an innovative and easy to view product comparison feature – not just based on cost but on consumer reviews – will offer the users a chance to research the product without them having to leave the app.
6. Push Notifications
Online shoppers stated that more often than not they learned the latest shopping trends and news from social media sites. At 53%, Facebook remains the leading social media channel that educates users about shopping trends.
Don't let Facebook, or any other social media channel, steal your thunder. Be the go-to source for information about shopping discount deals, trends and news, for your users.
Integrate an interactive Push Notification system that lets you send interesting and light-hearted "updates" to your users every day.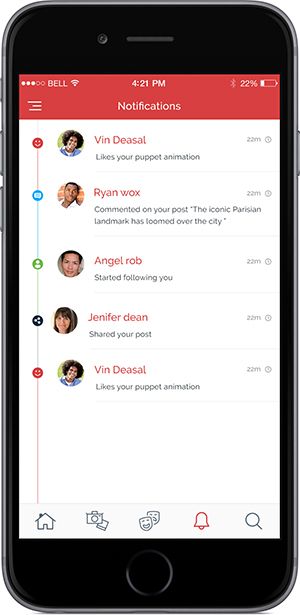 Highlighting the important role properly leveraging push notifications can play for your marketplace app, Kyle Van Dyn Hoven of Creation Burst Studios is quoted saying,
"Some of the most successful ecommerce apps I've seen do a great job at engaging with their users through push notifications. Since push notifications encourage immediate action, time-sensitive content like new product launches or exclusive promotions do extremely well. Pair this up with some analytics and you'll be increasing your sales in no time."
Useful tip: Avoid over using Push Notifications. Sending excessive updates can be annoying to many users because it interrupts them. Use them judiciously to engage users, preferably only 2-3 times a day and when your users are most likely to be enjoying some "down-time".
7. Product Search with QR Codes
QR codes have become a common phenomenon. Users often use them to gather information about a product.
You can add your own twist to take advantage of this tech. Create a feature that allows users to scan the QR/bar code of a product they like, and draw results, from your brand, closest to the scanned product.
Develop New Features by Experimenting with Advanced Tech
If you're feeling bold, try leveraging Augmented Reality SDKs and Image Recognition API's to create a user experience that takes "up close and personal with the costumer" to a whole new level for ecommerce.
You can use Augmented Reality to create a feature that lets users take their own pictures and virtually "try-on" a product they might be interested in buying. Unlike a brick and mortar store, ecommerce apps can't offer the user the satisfaction of "trying-on" an item.
Image recognition (IR) can be used in the same way as QR codes. The user takes a picture of a product they like and the IR feature can return the products that closely resemble the picture.
In a twist, you can integrate the 2 techs. For example, when a user takes their picture to "try-on" a product, the IR can come into action and recognize any elements in the picture, other than the user and offer suggestions. Perhaps, a user takes her photo, in the photo, there's a lamp behind her.
The IR 'sees' the lamp and sends in a personalized message like: "I see you have a great lamp, do you want to look at other beautiful lamps you can buy at discounted prices?"
The possibilities are endless; you just need to be willing to experiment.
Parting Thoughts
For ecommerce app development to be successful, the consumer must be on your mind.
You need to know what your users are looking for in a marketplace app. The only way you can know what the user wants it to gather consumer insights.
There are heaps of data lying around the internet and odds are somebody, somewhere, has already conducted research in your particular niche. Use them, there's no shame in benefitting from other people's experiences and efforts.
All the features recommended above are based on actual consumer insights. This is why we're certain, if you include these features in your eCommerce app, it'll be an instant and huge success.
And, that's exactly what we did when we developed Throne, a marketplace app for sneaker and streetwear lovers. Our emphasis and focus on the user helped us create an app that's loved and has been downloaded by more than 600,000 people.