The survival of the logistics industry over the past few years is all thanks to the technology that it leverages and thereby evolving with time.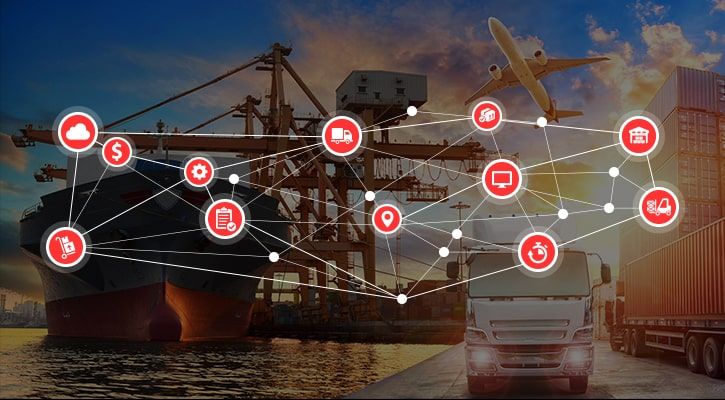 Mobility solutions in both the supply chain and logistics industry aim at enhancing the efficiency and safety of transportation, combined with improved environmental sustainability.
The growing complexities, competition, and ever-changing consumer demands push the logistics and supply chain industry to try out the latest phenomenon in technology – mobility solutions.
They try and leverage mobility solutions to help to streamline their delivery times, and maintaining schedules while gaining control over real-time data collection.
Understanding the mobile-based supply chain management system
Mobility solutions or effectively termed as mobile-based supply chain system is a customer-centric platform model capturing and maximising on yielding real-time bouncing from multiple sources of supply chain system.
Mobile asset tracking solution provides an agile solution to the business by enabling demand stimulation, inventory efficiency, and also improving the asset management for optimized performance.
Using a mobile-based supply management system offers a highly efficient, fast, and accurate means of collecting and sharing information and data on the movement of goods. By using mobile technologies, supply chain participants can reach a high level of productivity.
Why choose mobile app development for supply chain?
Mobile app development for supply chain and logistics ensures integrating mobile fleet solutions to track goods in real-time and get adequate assistance from IoT that helps to cut the wires between multiple transitory touchpoints.
The key result – getting things to move faster by optimizing inventory management system and reach customers' doors speedily.
This is when doorstep delivery mobile solutions come to play with more suggested routes being optimized for faster movement of goods and locating customers via GPS coordinates, making it easier for fleet operator in finding the precise location.
Companies can capitalize on the cost of app development for supply chain management to benefit from improved supply chain visibility, shrinking down the lead time, mitigating errors, and optimizing transportation networks leading to improved inventory management.
There are real practical examples of companies finding out reduced procurement cost up to 20% which results in reducing 50% of supply chain costs.
The end result – revenue growth by 10%. The reason why mobility solutions offer such benefits is that it stays dynamic and always expandable easily based on growing requirements.
The real-time data is fed continuously to the dynamic optimization engines that have the heart of supply chain management.
Thereby, not only creates optimal routes but also it gives the shippers some real-time insights to vehicles and driver performance.
Bigger companies go for enterprise mobility solutions to improve their communication with all the related networks including transportation lines and vendor management system.

This aids in measuring last mile productivity and efficiency of each network involved in the entire supply chain.
With mobile solutions of logistics, companies can create an entirely new paradigm for vehicle communications, by adding new levels of sophistication.
This involves going beyond those four walls of the warehouse to deliver.
Mobility solutions making difference in supply chain business
Generating and stimulating real-time product demands
With the growth of e-commerce business, Omni channel businesses require companies to find the best possible ways to stimulate, generate an address such high, a sudden surge in demand.
Here's where companies can make use of rugged handsets like CAY and other industrial tables to capture, analyse, and utilize data.
Such dynamic data will help reducing errors by driving more efficient while also improving end-level services to stay ahead of the competition.
Efficient data handling
A research by Forrester indicates the inability of companies to utilize around 60% to 73% of data for a strategic purpose.
Using mobile apps for the supply chain, the data inherently becomes device-agnostic and help CMOs and CXO-level decision makers with auto-generated data and analytics.
This helps to gain key insights on how the business is performing at a larger scale.
It weeds out the poor customer service incidents that are reflected in the data itself allowing companies to make adjustments and make improvements wherever necessary.
Employees are equipped with mobile phones and due to its mobility; the data can be handled anytime, from anywhere.
Equipping people with the hand-held devices is easy with guaranteed accessibility in warehouse and even when en-route to delivery.
Manage valuable human resources.
One cannot write off the amount of labour cost involved in managing human resources involved in the critical process of supply chain.
In any case, labour plays a critical role with a little to no room for mismanagement, especially at crucial touchpoints.
For this, companies emphasize on proper training, communication, and redesigning organisational structure as and when necessary.
Mobile technology can effectively integrate multiple human resources in various departments to provide collateral information that runs throughout the organization.
While it gets a bit on the higher side of expense management to take care of these resources, hand-held devices mitigate the cost of ownership investments in technology.
It also brings down the worker fatigue and thereby improving their overall productivity in working hours.
Strengthening supply chain communication
Gone are the days when drivers were the only touchpoint and loss of contacts would turn the delivery to chaos.
With inventory management system integrated with the doorstep delivery mobile solutions, the entire team stays on the same page.
Enabling shippers to directly communicate with drivers and ability to track their routes and scheduling the delivery standards tends to improve.
Mobility solutions are the primary reason behind such last mile advancements.
And since it also makes wat for real-time intra-day optimization tools, the same-day pickup and delivery largely optimize fleet's capacity levels.
Allowing small businesses for level play
Fleet mobility solutions are no longer restricted to enterprise-level supply chain systems.
With increasing competition and ease of technology availability, mobile solutions for supply chain and logistics can be implemented by SMEs and even home-based e-commerce businesses.
There are a plethora of customizations that a mobile application development company can offer based on prescribed requirements.
Be it fleet delivery proof, fleet management, workforce management, or even resource management – there's a mobile solution for it.
All these are available to almost any shipper desirous to embed technology that drives growth over a period of time.
The fit-all size mobility solutions for businesses are easily accessible and scalable to every inch allowing small companies to adopt technology step by step.
Leveraging mobility solutions to fill performance gaps
The enhanced visibility ensures logistics manager is in a better situation to take close calls and has all the necessary resources within the reach.
The precise information and dashboard-style analysis enable quick performance review that helps to spot the gaps in real-time.
For example, if for any reason the delivery is delayed, the same can be communicated to the customer.
Moreover, even the shippers can use mobile asset tracking solutions for identifying and mitigating minor issues by staying agile.
Making quick crucial decisions and can address inventory problems gaps, improve their agility, address inventory problems, and make other business-critical moves.
Making way for more technology for faster growth
People are already talking about integrating IoT and sensors in the supply chain at the moment.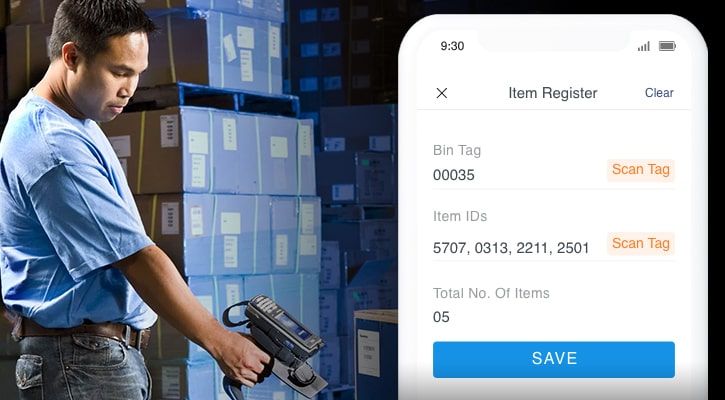 In-field sensor deployment for interacting with mobile devices makes wat for shippers to even track down perishable/fragile goods.
And since sensors can communicate real fast with mobile devices, inventory management system is optimized.
Sensors can detect and pass information on trailer temperatures, load, dead batteries, and other problems that would impact their cargos.
The sensor-generated data is aimed towards making better business decisions and with IoT-enabled warehouses, the data gets reflected quickly in all the devices it's intended for.
And this results in real time insights and ability to penetrate more technology like RFID ready to assist targeted users.

Helping customers with the 'NOW' data.
Customers do expect real-time data and they love to see what's going on with their shipment at the moment.
With such insights, they remain sure of where their goods are transiting and around what time can they expect it.
This saves cost associated with customer-facing agents to respond the same to every customer based on backend shipment tracking mechanism.
Mobile technology opens a new interface at customers' end 24*7. And with real-time updates, customers can even see midnight shipment transiting, staying assured that their order is arriving and everything that's happening outside the warehouse is at their fingertips.
No paper traces for improved administrative efficiencies
There are no more dependencies on paper and files for the back-end to front-end communication and vice-versa.
The whole involvement and dependency on paper created a lag in the supply chain system while also affecting the deliveries.
Bringing in mobile fleet management solutions to such situations makes way for an affordable solution to fast drive efficiencies of all the departments involved and reducing administrative stress.
Eliminating data redundancy
Connected to the above paper-based issue, previously, the data redundancy rate was higher as tracing paper entries created a hard time for departmental heads.
The data discrepancies make the entire supply chain system devoid of reliability to an extent that only back-office systems were to be relied on.
With mobile app development and its implementation in the logistics industry, the data reflect as soon as it is entered.
This eliminates the chances of human errors and speeds up the entire process with utmost data reliability.
Read More: mobile app smarter step for inventory control process
Optimizing data traceability
Nowadays, even local logistics service providers emphasizing to build an app for their supply chain system to boost their CRM.
They thrive to facilitate their customers with track & trace services for improved end to end experience.
And this not only limits mobile usage to shipment and e-commerce industry but also the aviation industry use this for tracking and logging aircraft runs for managing their charter fleets.
The road ahead for mobile app development companies
The time has arrived for mobility solution developers to tap in micro and small business at global level by offering custom mobile solutions in the form of mobile app development for logistics and supply chain purpose.
Just the way developers integrate mobile fleet management solutions for taxi app development, the same rationality works here albeit with wider geographical coverage.
They can either build upon the available legacy systems of small companies or start developing scalable mobility solutions.
There is a flipside to such dynamic systems as well. A fully mobile supply chain systems will require training key personnel bottom to top.
And since involves technology on mobile, companies may well spread mobile usability awareness amongst its employees and roll out a phase-wise implementation strategy.
This helps to avoid disruptions in the current mechanism, making way for a smooth transition from a conventional supply chain to adapt and gradually adopt mobile solutions for day-to-day logistic operations.