Beacon technology has been a talk of the marketing and retail industries ever since Apple introduced iBeacon in 2013, followed by Google Eddystone in 2015. By 2017 14.5 million beacons have been deployed and by the year 2020, it hit 400 million units and it is increasing constantly.
Until now, despite the early excitement from tech industry insiders, beacons were slow to catch up. However, that is changing with large scale mobile application development around beacon technology.
Beacons are small, battery-operated BLE devices that continually transmit Bluetooth signals for a nearby smartphone to catch. However, in most cases, beacons can only reach out to smartphones that have the right mobile app installed.
North America's top retailers: Macy's, Target, Urban Outfitters, and CVS have beacon infrastructure in place. Its constant growth in popularity is expected to help revive brick-and-mortar stores, offering unique shopping experience to patrons that can't be imitated online.
Here, we'll explain how beacon technology works, discuss its benefits to retailers, and offer tips on how to implement it in order to drive customers to your business.
How beacon technology works

Beacon technology lets applications read signals from beacons in a retail setting over Bluetooth and act accordingly. They broadcast hyper-contextualized content to users based on their position in the store.
Beacon communication chiefly entails ads sent through tiny data packets. The communication is simplex in nature. That is beacon can send information to the customers' smartphone, but not the other way around.
A study conducted by Swirl, a beacon technology platform found more than 70% shoppers who received beacon-triggered offer on their smartphone said it augmented their prospect to buy something at store.
The survey further indicates 60% of participants said they are more likely to shop at a brick-and-mortar stores that delivers offers on their smartphone as they shop, and 61% of participants confessed to visiting a store more often because they offer elegant beacon marketing campaigns.
Proximity marketing using beacons improves customer experience, raise brand equity, and boost sales number. Early adopters are seeing notable results and gathering very valuable statistics that they are using to improve upcoming campaigns.
For retailers, yet to deploy beacon infrastructure in their retail establishments, they must hurry.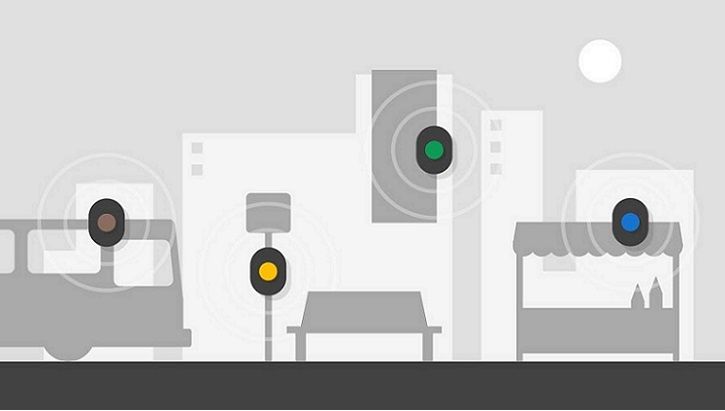 Uses for beacon technology
Beacon technology bridges the gap between brick-and-mortar stores and walk-in customers married to their phone. It's a revolutionary way to engage with customers and offer motivations to make them enter your store, browse around, and make purchases.
Beacon is all about tailored engagement amalgamated with tactical in-store experiences. For instance, sellers might offer customers exclusive discounts, rewards, and even recommendations sent straight to their smartphones.
Beacon technology make a shopper feel valued. A perplexed customer can rely on a nearby beacon to help him find an item he came looking for.
The long-standing impact
Beacon technology empowers retailers to create more personalized experiences for patrons, thus expanding their scope.
As an advertising tool
Print, TV, and radio advertisements had their days but those days are fading away. To bring customers to your store, you must deliver rich, tailored messages, in the most personalized way on their smartphone. Beacon technology is apt for that.
It can deliver contextual ads based on customer's location in or around the store. This helps fix some of the obvious limitations of brick-and-mortar stores. Now, shoppers can be marketed to at the right time and in the right place.
The power is 'personalization'
Just as ecommerce businesses like eBay offer buyer personal shopping recommendations based on their purchase patterns, with beacon technology, retailers can find the same pattern in the brick-and-mortar and target customers accordingly.
Everything from coupons, vouchers, and product recommendations can be tailored to meet individual customers' past shopping lists. This not only helps develop long-term customers loyalty, but a more attractive shopping experience as well.
Your sales associates can't service every customer in the store customer, beacons can.
Offline retail data
Tracking shopping patterns and likings allow vendors to access astute consumer data. For instance, stores can evaluate what day of the week and time of day purchasers will download and use particular coupons.
From there, they can look at demographics, and other linking points, such as what other items are bought on the similar shopping tour.
Cost factor
In comparison with proximity technologies that retailers employ, beacon technology is not only affordable to adopt but also maintain.
According to Product Mavens, a group of 3 or 4 iBeacon transmitters associated to an app and CMS costs around $100.
The tech is also comparatively easy to acquire, install, and start with, making it a low-risk and valuable product to try out.
Free Whitepaper

Learn everything you ever wanted to about beacon technology and how it benefits businesses and you can install it in your store

Download Now
Growth in mobile app use
Smartphone users have this habit of installing a new and never using it, which sublimes the purpose. However, when an app comes in the proximity of a Beacon device, it not only acts as a reminder, but also increases curiosity of the user to keep using the app. According to Product Mavens, Carrefour, a French a French multinational retailer headquartered in Boulogne Billancourt, saw a 400% rise in mobile app engagement following the installation of beacons.
By leveraging beacon technology, apps tend to become more useful and engaging for shoppers.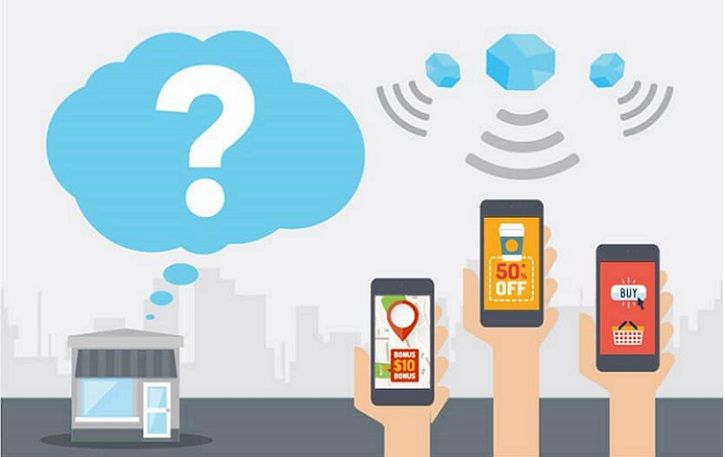 How to get started with beacons?
A retailer just need to purchase a set of beacons and a beacon plan. There are several beacon vendors and platforms to choose from:
1. Gimbal
2. BlueCats
3. Estimote
4. Gelo
5. Sonic Notify
6. Mobiquity
7. Kontakt.io
Once your store is beacon ready, you must inform your customers, and encourage them to download the app by offering them app exclusive deals.
Beacons can deliver message to your customers device unless and until the app is installed.
Put beacon symbols around your store, run an interactive campaign, or get over to Facebook and let everybody know.
Conclusion
Beacon technology has the potential to transform customer perception of brick-and-mortar retailers "an old-school retail setup where only your grandparents frequent".
Shoppers can appreciate more attractive, unified, and bespoke experiences, and store owners can gain useful insights into their consumers, eventually making it easier to attain many business goals using a single piece of technology.